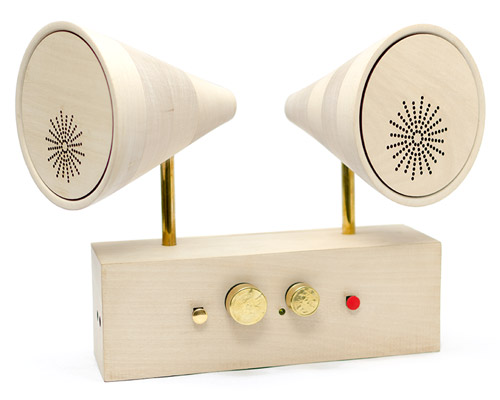 nov 20, 2013
radio vecina by ariel rojo and friends
radio vecina – top image: radio by cecilia leon de la barra
radio vecina is a project conceived by ariel rojo for casa vecina's artistic residency study program. it saw the city's downtown radio technicians work together with local mexican designers to create a collection of radios, which were exhibited as part of the abierto mexicano de diseno 2013.
this project was developed with a social character in mind, generating citizen conscience and retaking the motif of repairing everyday use objects and contrasting it with the problematic of 'disposable products'. taking into account the fact that nowadays most people would rather throw out their belongings than repair them, and that this in turn causes multiple problems at social and environmental levels in mexico, a reflexion is generated, which slowly leads to 'repairing' society and said attitude towards disposability.
(more information about the process can be found below the images)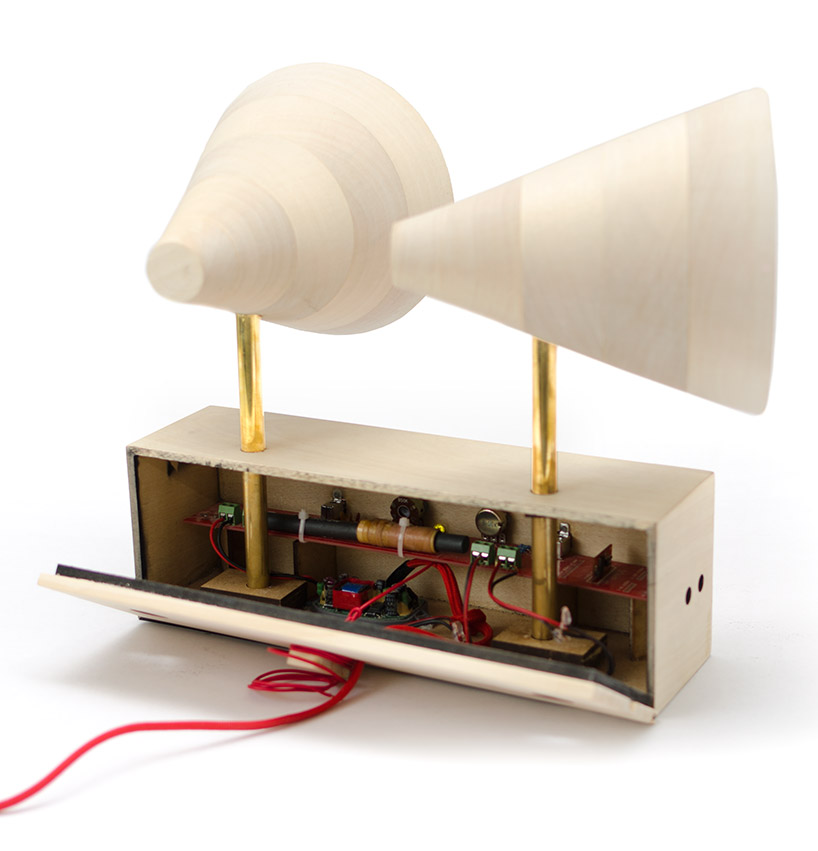 polymarchs (radio bocina) by cecilia león de la barra
(in collaboration with mariana aguila, fabian saldivar and hector esrawe's models team)
inspired in the polymarchs, a mobile dj, sonidero created in the late 1970s in mexico city. this radio has big wooden conical speakers on top of a rectangular box trying to simulate that of the mobile outdoor radios.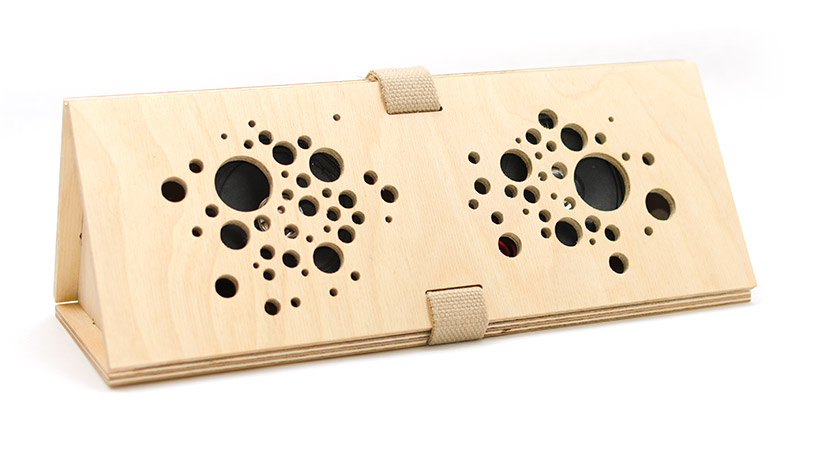 contracara by rodolfo samperio
'contracara' is the spanish title for the 1997 film 'face/off' by john woo. as in the film, this radio can 'change faces' via a small 'open heart' operation. but this operation is it's mayor asset: the whole device is assembled by the consumer using only a small color belt that not only secures it's seven pieces in place but creates a structure rigid enough to serve as a speaker enclosure.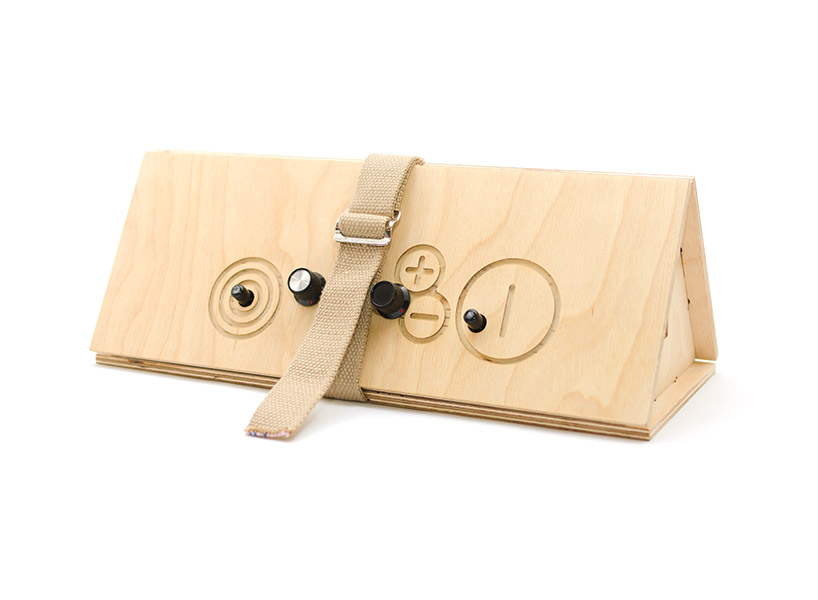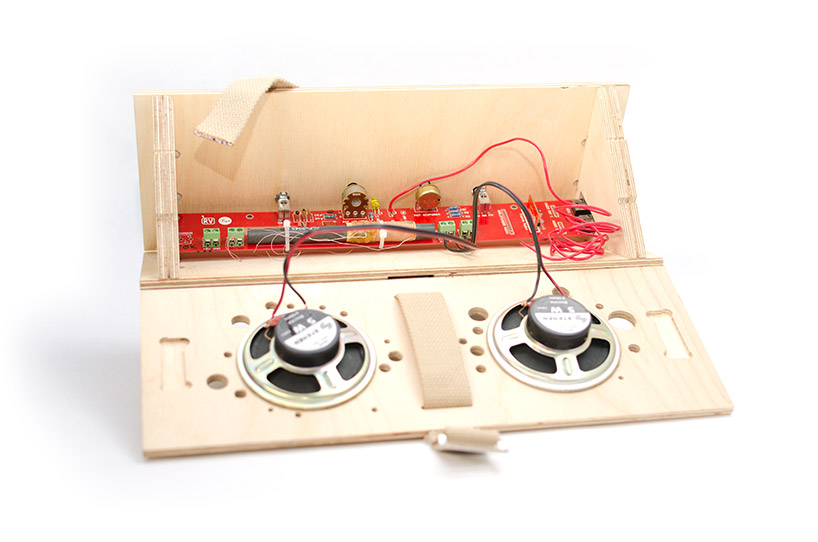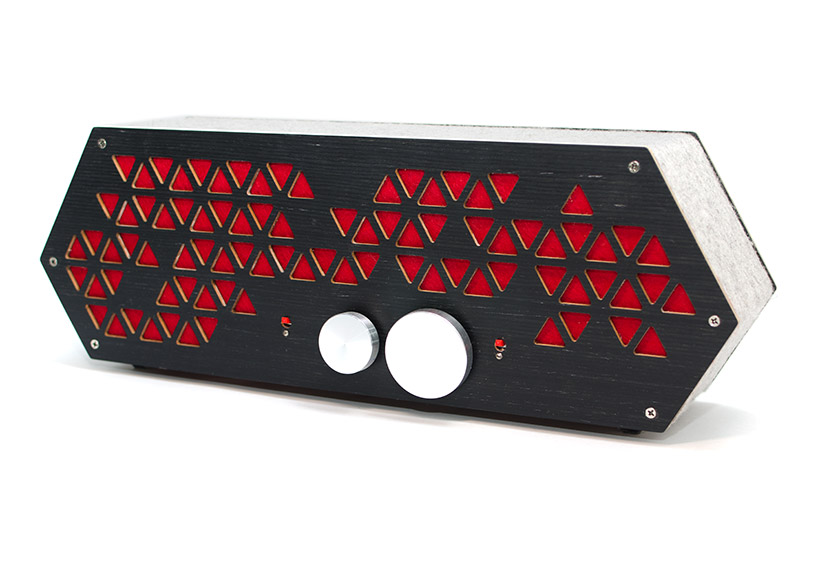 medellín by emiliano godoy
this piece is a reinterpretation of old radio grills made out of rattan with a fabric backing but using modern techniques and materials. the radio's structure is open to improve it's acoustic properties and is formed by triangles, hexagons, and fabric.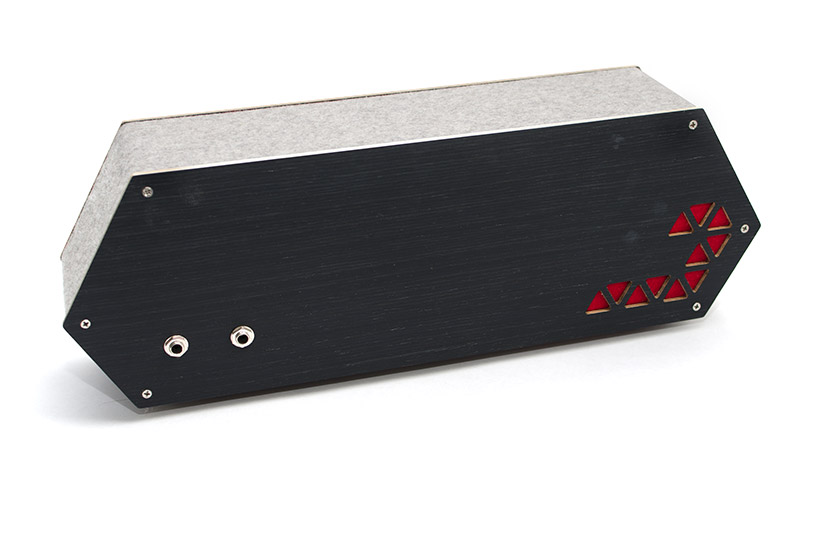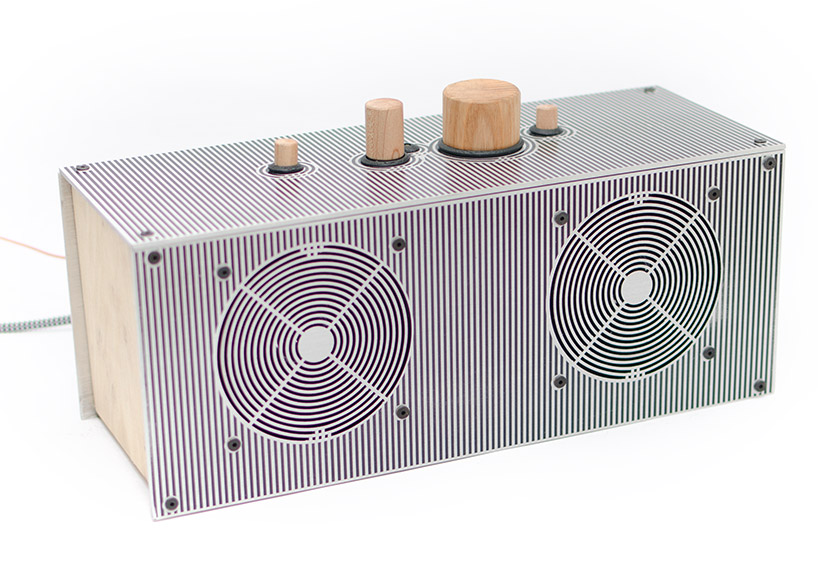 RV 4 by ariel rojo
this time under the pretext of the abierto mexicano de diseño and the subject of trades, this piece honors the craft of photo etching. a combination of wood and a photo etched aluminum cover gives life to this radio.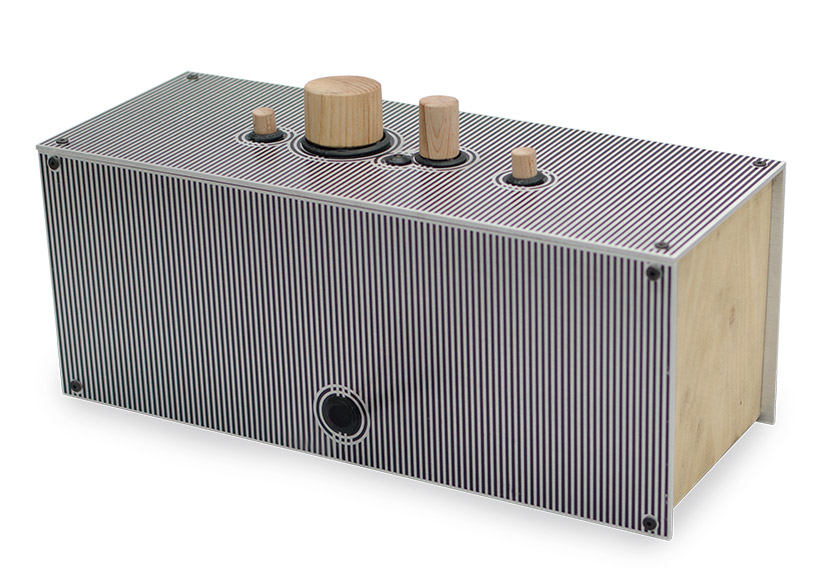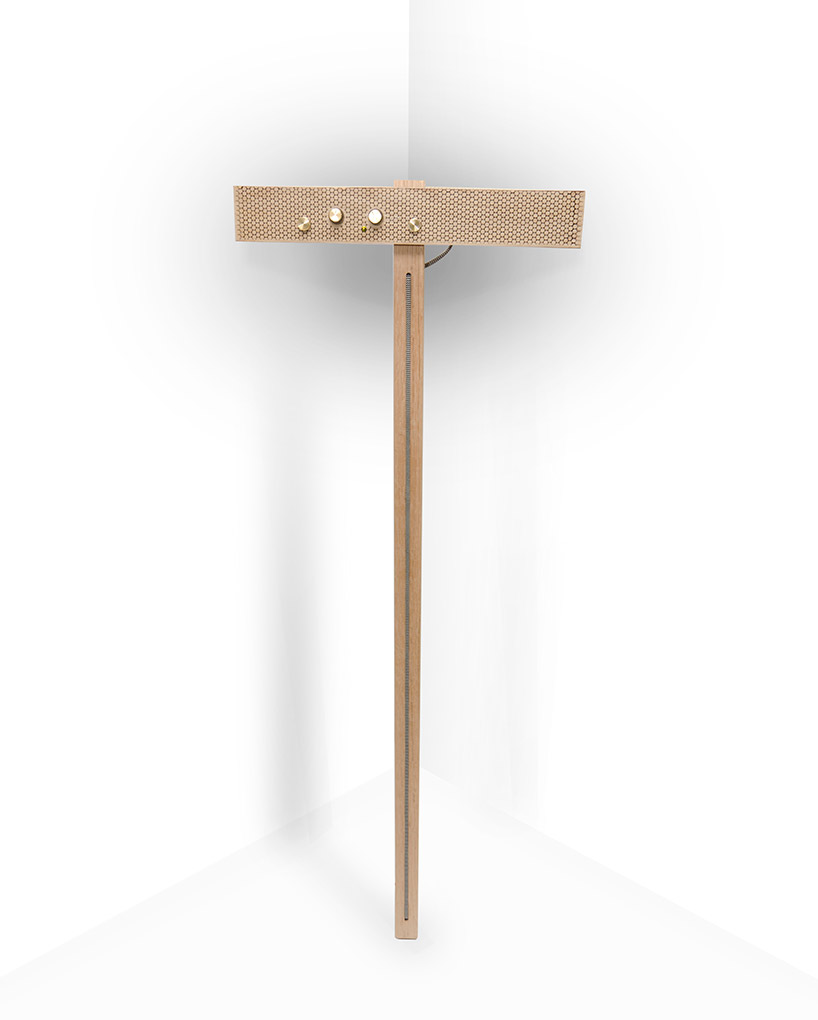 mai by hector esrawe
this piece is based on the mixture of two objects that are constantly present with construction workers; an improvised coat rack and a radio.
phase one, noise.
it refers to the dissonance in which modern mexican society lives, making an analogy with what happens when a radio is not tuned to a station. this was stated through an event to present the project on february 14, where people in downtown mexico city united and enthusiastically participated. it started with the participation of the radio-speaker 'radio aguilita' in the pedestrianized street of regina, followed by a conference by ariel rojo and a panel where downtown-based radio technicians took part.
phase two, tuning.
it refers to the exercise of fostering collaboration that was carried out with the project, joining efforts, forging bonds and generating agreement. for this phase in the project, a workshop, 'cardboard radios' was imparted, where industrial design students from several universities participated. these students worked under the leadership of ariel rojo and engineer gerardo méndez, who provided the technical know-how and the electronic components required for the radios to function. additionally, an installation was designed consisting of electronics' knobs in disuse that were donated by radio technicians in downtown mexico city. over one thousand knobs were gathered that at some point belonged on a radio, TV set, car stereo or some other electronic device that by now, most likely, has become trash.
phase three, harmony.
it refers to the concordance that was reached after a true collaborative effort. this phase of the project culminated with the design and manufacture of a portable am/fm radio: an objet d'art with social and conceptual support, being the result of a collaborative work with people who practice different trades in downtown mexico city. not only were radio technicians involved, but also carpenters, embroiders and engravers among others.
nov 12, 2013
nov 12, 2013
nov 07, 2013
nov 07, 2013
nov 06, 2013
nov 06, 2013
nov 06, 2013
nov 06, 2013
nov 04, 2013
nov 04, 2013
nov 01, 2013
nov 01, 2013
nov 04, 2013
nov 04, 2013
dec 04, 2012
dec 04, 2012
nov 18, 2012
nov 18, 2012
nov 03, 2019
nov 03, 2019
jun 26, 2018
jun 26, 2018
apr 03, 2014
apr 03, 2014
a diverse digital database that acts as a valuable guide in gaining insight and information about a product directly from the manufacturer, and serves as a rich reference point in developing a project or scheme.