apr 13, 2011
raw edges: plaid bench for dilmos
'plaid bench' by raw edges for dilmos image courtesy of raw edges
for milan design week 2011, london based-studio raw edges has created 'plaid bench' in collaboration with italian gallery dilmos.
assembled out of interlocking urban benches, the wooden objects feature a graphic aesthetic reminiscent of iconic plaid and check patterns. each unique in composition, the collection looks to alter the common archetype of the bench, combining contrasting colors, forms and materials to create new and recognizable pieces.
various plaid patterns image courtesy of raw edges
a version of the 'plaid bench' was previously on show during london design week 2010.
detail of top image courtesy of raw edges
detail of intersecting benches image courtesy of raw edges
detail image © designboom
image © designboom
legs image courtesy of raw edges
diagrams of some of the types of benches used (from top left to bottom right) classroom bench, picnic bench, street bench, nursery bench image courtesy of raw edges
exploded diagram of bench image courtesy of raw edges
exploded diagram of bench image courtesy of raw edges
plan and elevation image courtesy of raw edges
plan and elevation image courtesy of raw edges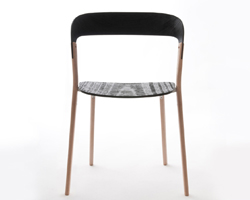 apr 07, 2012
apr 07, 2012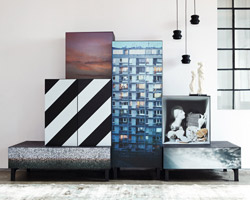 mar 21, 2012
mar 21, 2012
jul 16, 2011
jul 16, 2011
jun 19, 2011
jun 19, 2011
jun 09, 2011
jun 09, 2011
jun 07, 2011
jun 07, 2011
oct 08, 2017
oct 08, 2017
may 03, 2016
may 03, 2016
apr 07, 2016
apr 07, 2016