RED STAR DESIGN AWARD 2013 RESULTS

design plays an important role on promoting enterprises competitiveness, city development and citizens' quality of life. establishing design award has become a successful experience for countries to encourage good design and promote design industry.
in 2006, the RED STAR DESIGN AWARD was established – the most prestigious chinese award in the design industry. since then, the entrants' amount has increased from 400 to over 5,000; more than 200 applicants are awarded annually in the past seven years, the improvement has caused great influence in the industry. from the very beginning of its establishment, red star adopts international standard, invites domestic and international well known design experts to judge the entry products. adhering to the principle of 'justice, openness, public welfare, high level and international', red star guarantees the award's international level and public credibility.
in 2013, the RED STAR has been awarded to 301 applicants:
BEST OF THE GOLD PRIZE (1) – GOLD PRIZE (8) – SILVER PRIZE (10) – EXCELLENT PRIZE (261) – BEST TEAM DESIGN (1) – BEST NEW DESIGNER (1) – SILVER AWARD OF ORIGINAL AWARD (6) – EXCELLENT AWARD OF ORIGINAL AWARD (10) – BEST DESIGNER AWARD OF ORIGINAL AWARD (1) – FUTURE STAR AWARD (2),
ranging from a 250km/h regional high-speed train to a compact portable wind solar. to discover the GOLD and SILVER winners, see below:
BEST OF GOLD PRIZE (1)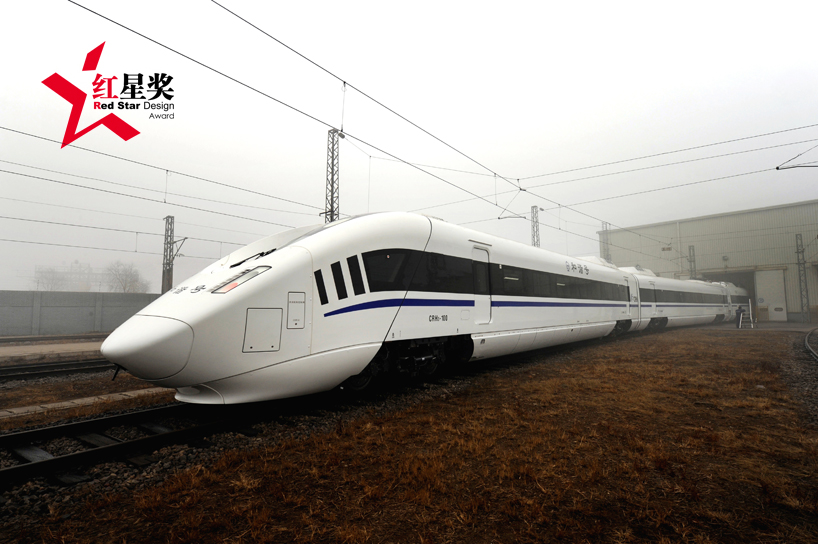 product:
250km/h regional EMU
manufacturer:
tangshan railway vehicle co., ltd.
designer:
tangche industrial design team
going through with difficulties for development and operation, the 250km/h regional EMU reflects the comprehensive capability of china to develop high speed trains. the train grades different speed levels from 160km/h to 250km/h, and it also has 4-8 trains per unit for different allocations. the 250km/h regional EMU is featured by its high speed of starting acceleration, short braking length and speed of on and off. by intelligent design, with real-time diagnosis and control as well as remote monitoring system, the train becomes the representative of nowadays inter-city trains. the shark's head and lightweight body design is an example of bionics design, which reduces the noise and running resistance dramatically. in consideration of environmental protection, this train used eco-friendly materials while design. it also pays high attention to the safety and systematic manipulation convenience.
GOLD PRIZES (10)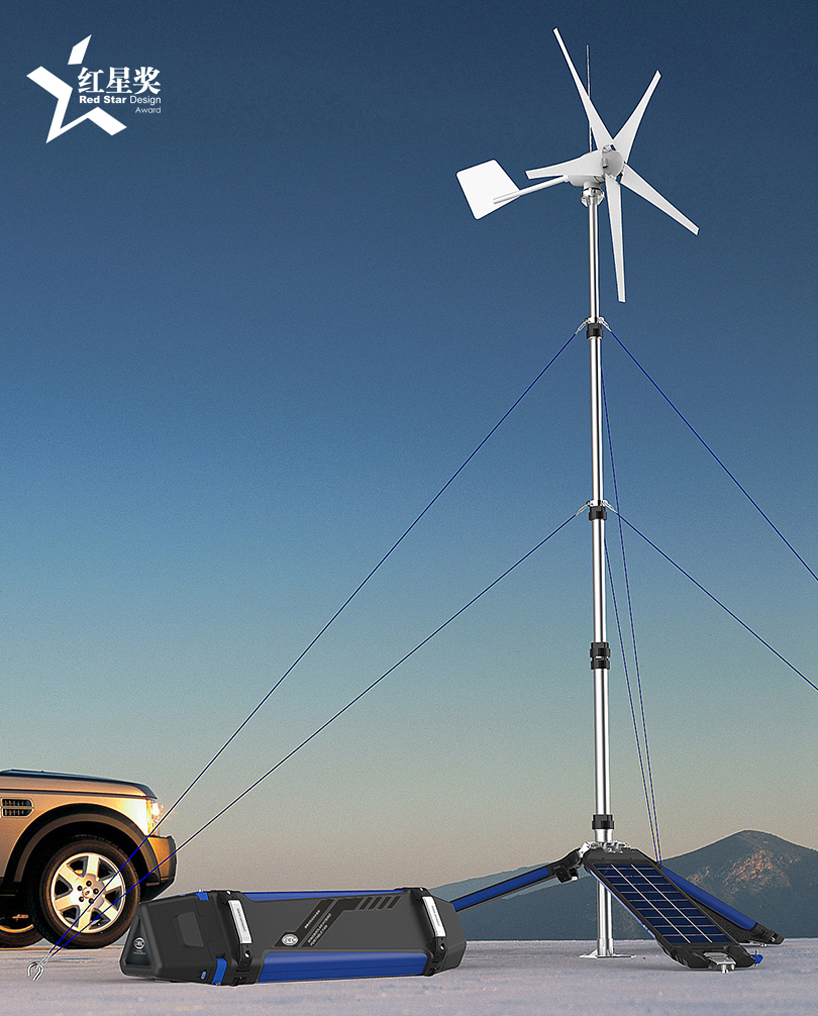 product: portable wind solar complementary system
manufacturer: dongqi investment & development co.,ltd
designer: chengdu iding industrial design co.,ltd
* gold prize
recyclable resources is a national problem in domestic in china nowadays, therefore to create a the awareness of consumption over the consumption level is very important. this portable wind solar complementary system of wind power generator rated power 400w, solar photovoltaic panel rated power 90w. it is designed smartly to be assembled, so that it can save space, and only two men can work together to move, disassemble and assemble. it is specifically designed for the herdsmen and those of mobility for their outdoor activities. the means of utilizing the electricity energy transformed from the natural resources brings great economics value. the hull and stands are all recyclable.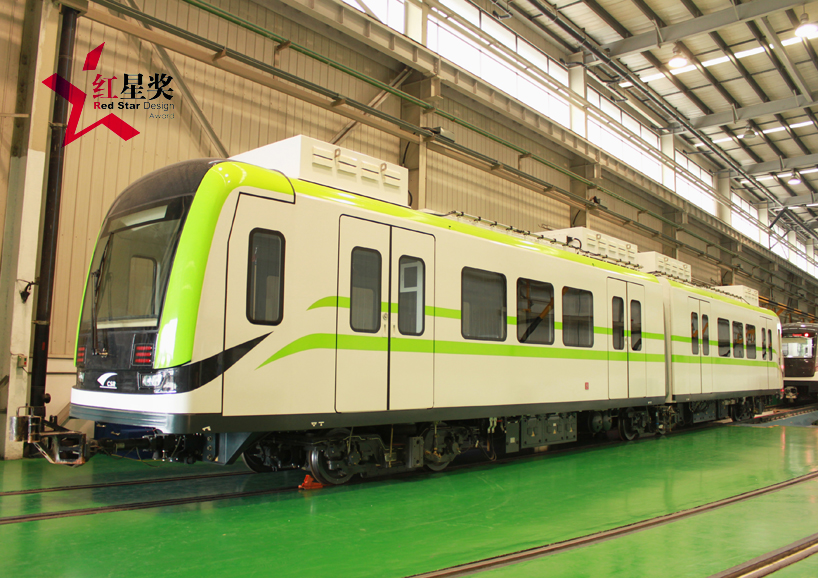 product: super-capacity light rail train
manufacturer: CSR zhuzhou electric locomotive Co.,LTD
designer: liu guoling, gao nan
* gold prize
the product is the first accumulated energy light rail in the world which comprehensively reflects the innovation integrated by industrial design. the product has built up a whole new transportation system by adopting the environmental protection concept, specific function innovation and a harmonious visual language. the streamline appearance is compact and flow, decorated with the peak green belt indicating a green humanity transportation design philosophy. interior design is elegant, the driving position is designed with ergonomics so that the operation buttons and handles are set reasonably. passenger room adopts led lighting which can save 30% energy than traditional lighting. the most highlighted characteristics is that the product can accomplish a 15-30 seconds charging for the train by the time of on and off. it is designed to start the energy transformation which could save electricity power when brake or decelerate, in which process it could realize the energy recycle and zero release. and this is the trend for the public transportation of future cities.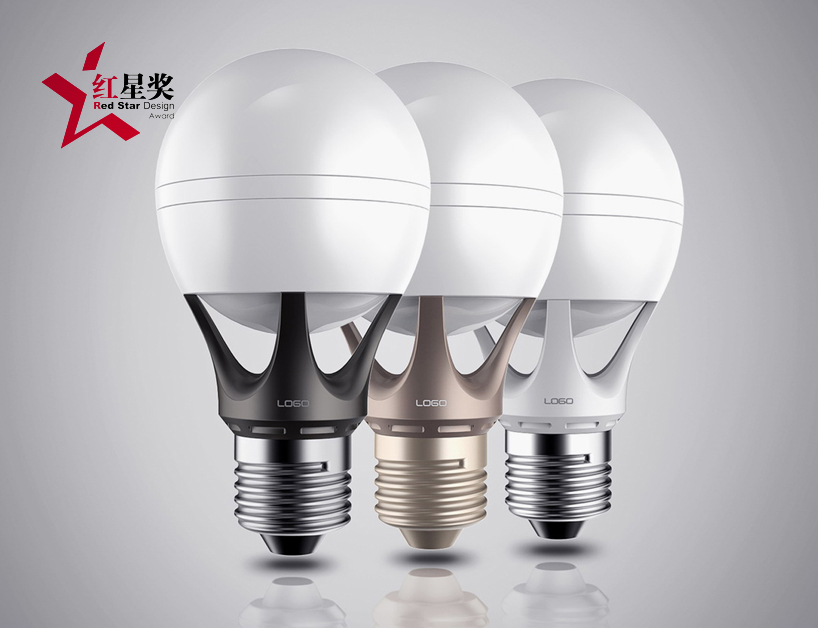 product: WUXI tiandiguangdian double light LED bulb
manufacturer: wuxi tiandiguangdian epc management LTD.
designer: shanghai moma industrial product design Co.,LTD.
* gold prize
the world of lighting is in the middle of revolution, with the support of LED lighting technology, the launch angle of light is the key element, this product sets up a good example. the shape is one of the traditional bulb, but the technology is the new one. the main innovation is that the traditional LED light bulbs do not light up 360°, whereas this bulb does. this product abandoned the traditional radiator parts to make the light bulb smaller which is a great improvement. in this way, it can be adopted even to traditional and old lighting fixtures, thus reducing the need to change the lighting fixture itself which is a perfect retrofit for traditional bulbs. besides, new technology also greatly reduces the waste of thermal energy, and increases the energy usage rate.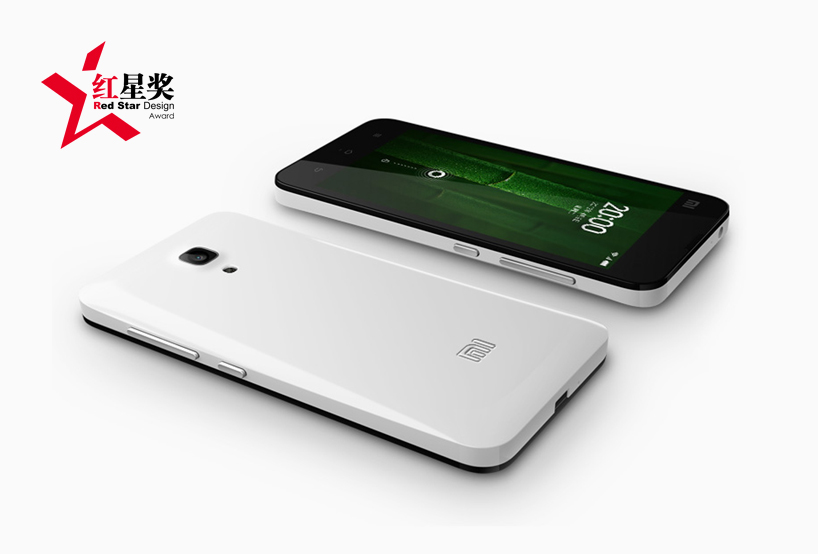 product: MI-phone 2a
manufacturer: xiaomi corporation
designer: xiaomi corporation
* gold prize
more than merely a copy of others, xiaomi phones prove that through its careful and high quality function, fit, and finishing and attention to details that it is truly forming its own identity. integrated with NFC antenna, this mobile phone can adapt to various NFC mobile accessories. with 4.5 inch big touch screen, 133g light weight and 9.5mm thin thickness, it accomplishes a perfect combination of user experience and portability. the screen architecture omitted the color difference between visual active area and window lens painted area, which fulfills minimalism styling. the glossy finish accomplished a smooth touch with a fine quality.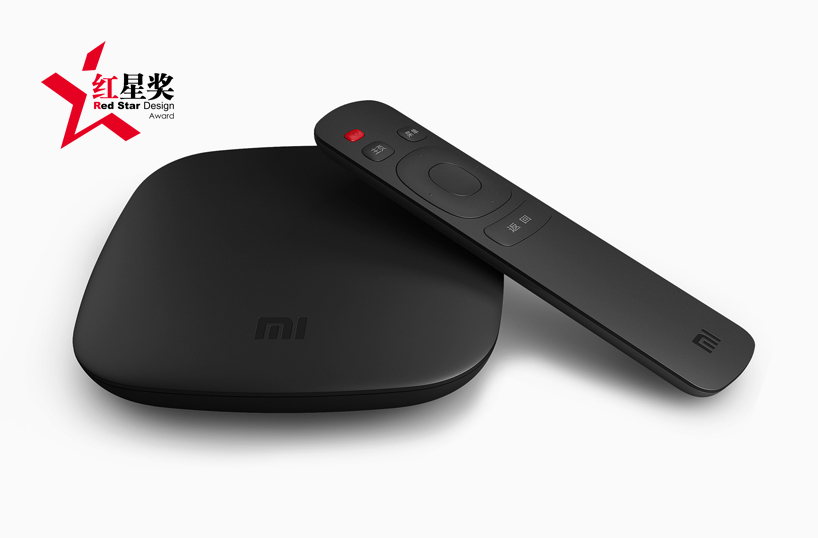 product: MI-box
manufacturer: xiaomi corporation
designer: xiaomi corporation
* gold prize
MI-box is a wi-fi TV set-top box, supporting 1080p high definition video play and providing rich contents & apps. with the android 4.0 system, it also supports DLNA and airplay video streaming output. as the world's first TV set-top box endorsed by both dolby and DTS verifications, MI-box provides 300 thousand hours of movies, TV drama, TV shows and comics licensed by CNTV. it omits mute or noises in HD video caused by software decoding, and brings optimized audiovisual user experience. it also allows the customers to view photos and videos on tv from phone, iPad and computer via wi-fi. the design is elegant and compact, and the price point dramatically lower than congeneric products.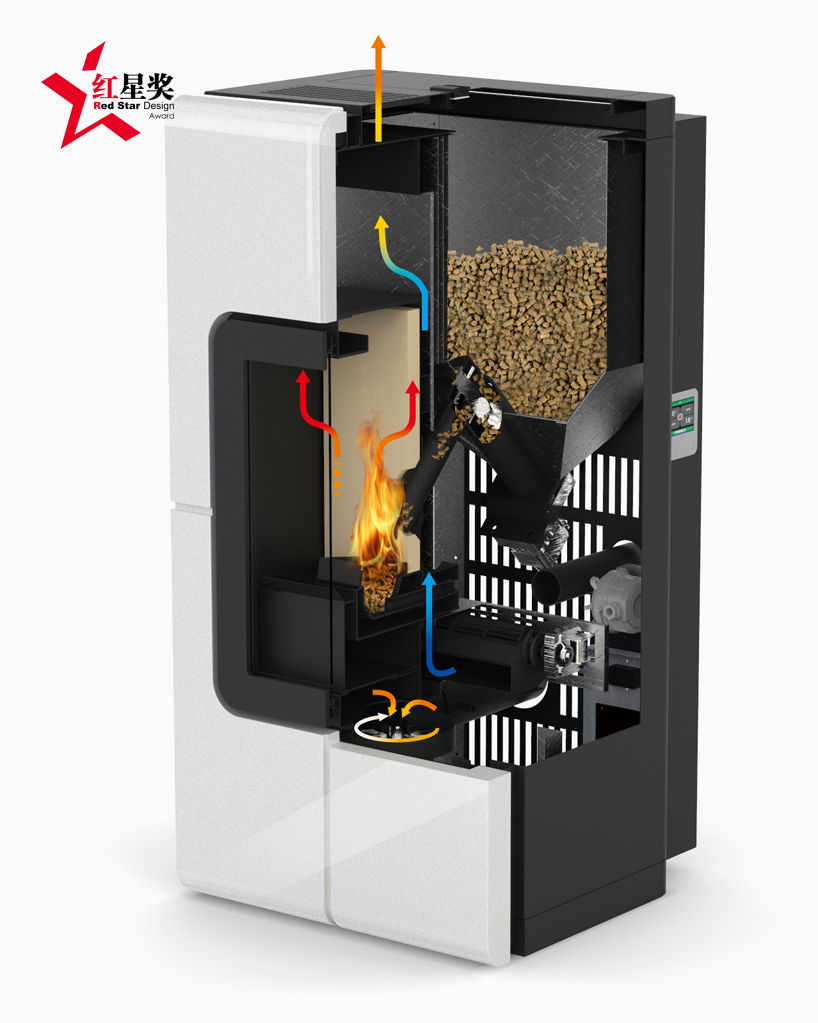 product: biomass pellet stove—'screen'
manufacturer: shanghai canature environmental protection equipment co., ltd.
designer: shawn huang, luochen
* gold prize
creative design of the heat releasing by radiation and convection from the real fire, the automatic intelligent control technology generates the heat more comfortably, naturally, conveniently and smartly. real fire heating is a healthy and natural way which is also simple and direct to operate. biomass pellet fuel is made of straw, twigs and sawdust, the bio-energy fuel cost is almost half of the natural gas, or 1/3 of the electricity consuming. the fuel feeding speed can be adjusted according to the temperature setting and heating efficiency can reach 85%. the exhaust only contains mainly co2 and h2o, nox is less than 10ppm, and the combustion product's cycle time is only a dozen of years which is far more less than the petrifaction fuel cycle which is over millions of years. this product is simple and compact with its design of modularization. the real visible fire shows the expressive force of nature.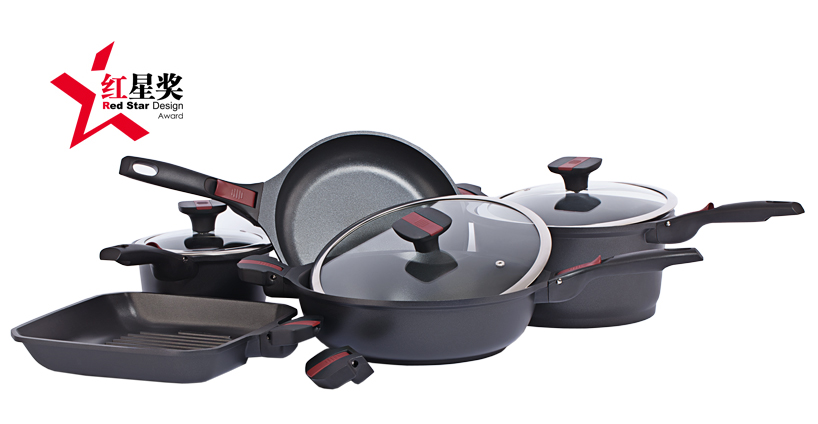 product: ananta – removable series of die-casting cookware
manufacturer: zhejiang zhongxin cookware Co., LTD
designer: hu yongxin, yuan yuanfan
* gold prize
with the consideration of function, aesthetics, economics and human emotion, this disassembled product with its unique structure is designed. the removable handle design subverts the traditional one-piece handle, which can save space by putting the pot into the oven. one handle can fit to different pots and the pot could be put together to save space. this is a good case study with a full comprehension of the product usage and the user's experience which gives the easiest way of solving the problem. this product also makes a sense of humor and constitutes a sense of caring while bringing users convenience.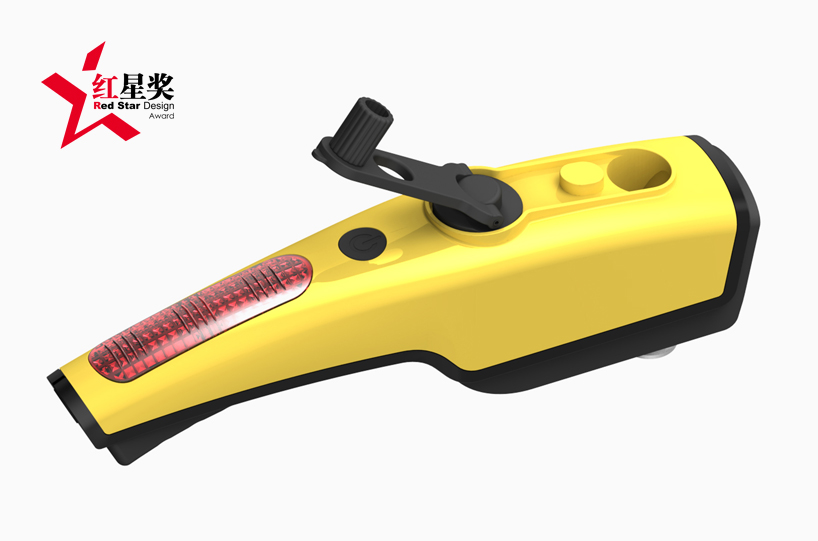 product: wow!dea knockr multifunctional safety hammer
manufacturer: beijing yuanlong yato culture dissemination co.,ltd.
designer: beijing yuanlong yato culture dissemination co.,ltd.
* gold prize
the hammer is a multi-functional product which realizes self-rescue and mutual help while disasters, emergencies, outdoor mishap and other accidental events happen. six functions are available while emergencies happen: window breaking, emergency lighting, seat belt cut off, red light alert, hand cranking for electricity and usb charging. it can provide emergency power supply for apple, samsung etc smart phones. the materials applied are in compliance with health and environmental requirements and it adopts precision mold with plastic injecting, and practical circuit improvements. the modern fashionable design owns an appearance ip. as a novelty and ideal safety product, it accomplishes the combination of traditional function and the new one, so as to the basic function and the fashion trend. this good design can be a popular and valuable product.
SILVER PRIZES (10)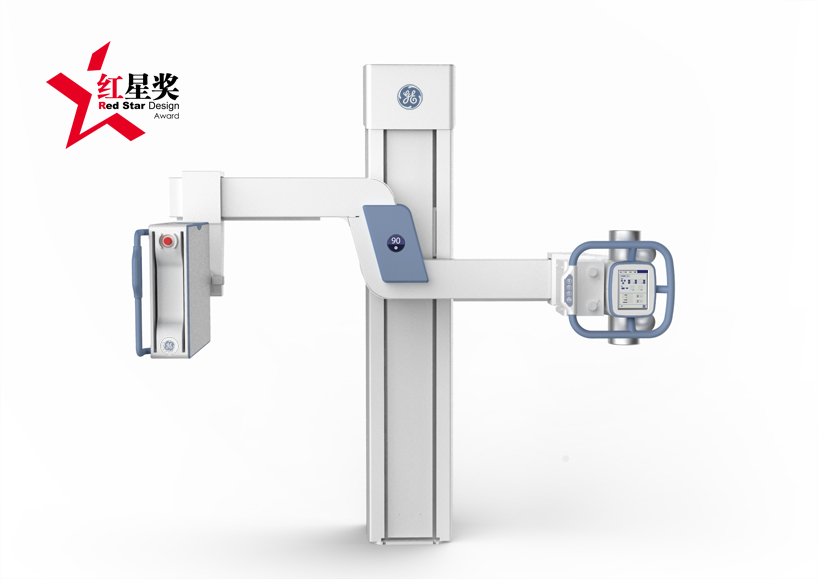 product:GE healthcare brivo XR 515/575 DR
manufacturer: GE healthcare
designer: made-innovation
* silver prize
brivo XR 515/575 galaxy series is GE's first digital flat panel x-ray machine which is designed for chinese primary market, which leads the chinese primary care into the tablet era with its four outstanding performance. the galaxy series of x-ray machine with high-definition video, integrated imaging chain design, electric multifunction u-arm racks, and all four major characteristics of chinese operation interface, greatly improved product stability and ease of use, and help to reduce the primary health care sector equipment operating costs. it must take care about human factor & chinese operator, patients and hospital environment, harmony sign scale and working process. when operating this equipment must research doctors' attitude and patients' mind. it can also help physicians to quickly grasp the device information settings check condition, easy to complete clinical examination.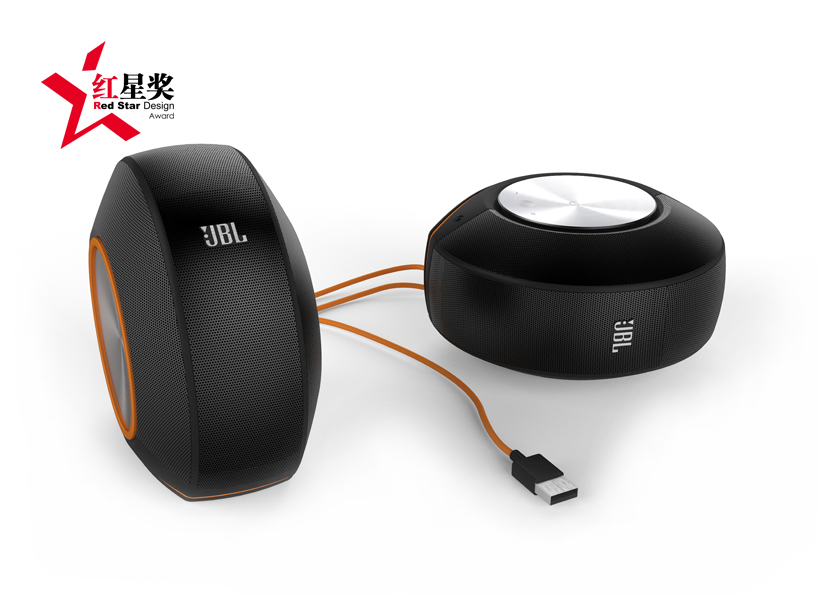 product: JBL pebbles
manufacturer: harman international industries, inc.
designer: harman design center
* silver prize
JBL pebbles is designed to new form laptop speakers, which idea is simple and fitting to modern living environment. nice color code and easy way to roll up the wire controls are easy to use. it adopts a smart 2.0 audio system, and gives a simple plug and play experience with laptop. it can never be easier to boost up laptop audio by one USB cable only. the JBL pebbles upgrades laptop entertainment without compromise in sound performance by providing amazing stereo sound from laptop without AC power. the simple setting is required to be able to provide entertainment experience in limited workspace. the unique led indicator light indicates the charging state of power when the speaker open.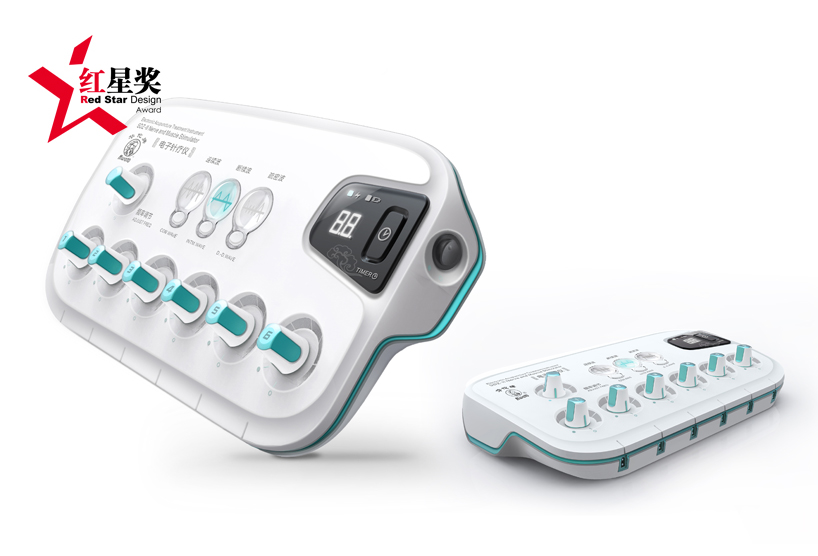 product: electronic acupuncture treatment instrument
manufacturer: suzhou medical appliance factory
designer: shenzhen perth industrial design co.,ltd.
* silver prize
huatuo sdz-ii electronic acupuncture therapy device is using a low (frequency) pulse current that stimulates the body meridian points, thereby regulating neuromuscular tissue tension, promote blood circulation around the body, which excellently integrates the traditional chinese medicine and modern technology. succinct design is adopted for the whole product, which makes the product full of aesthetics. the style of chinese medicine equipment provides a brand new medicine concept for people and focuses on high quality and functions.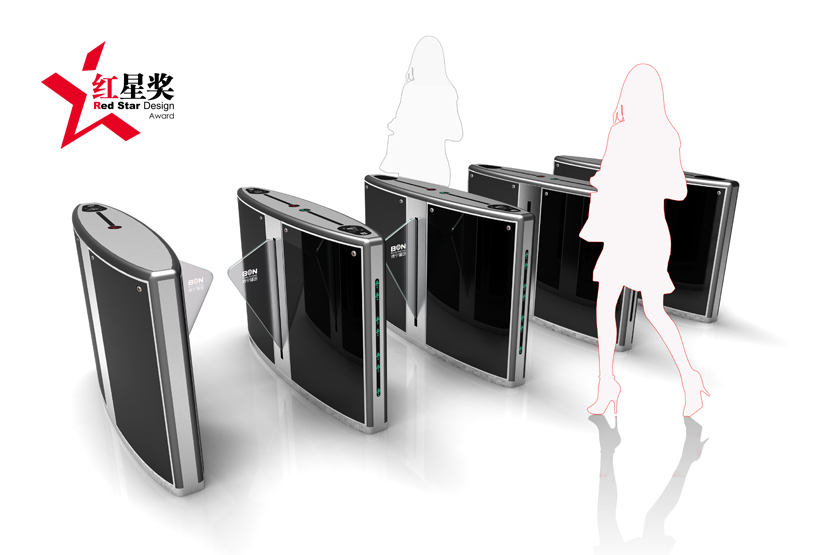 product: the smart security speedlane
manufacturer: bonin fortune intelligent access equipment co.,ltd.
designer: xu zhengyin, shen shujing
* silver prize
nice object for fluid user flow in public transport station areas – the smart security speedlane is designed for high-security requirement office premise. affinity card reading and signal for accepted license is nicely designed. gates are fitting to overall form. metal surfaces together mettamic lock are long lasting solution. the black pmm acrylic, gray roof and unpainted stainless steel form the color schemes of black, white, gray. it fits aesthetics of most of business people. the use of infrared beam sensor can prevent the people of unauthorized effectively. self-developed motor trouble-free operation than 5 million times, and reliability. it is driven by 24v dc motor, which is reliable and safety for human. it`s supplied with ups power, when there is an emergency, it`s opened fully and formed barrier-free access to make people evacuate quickly.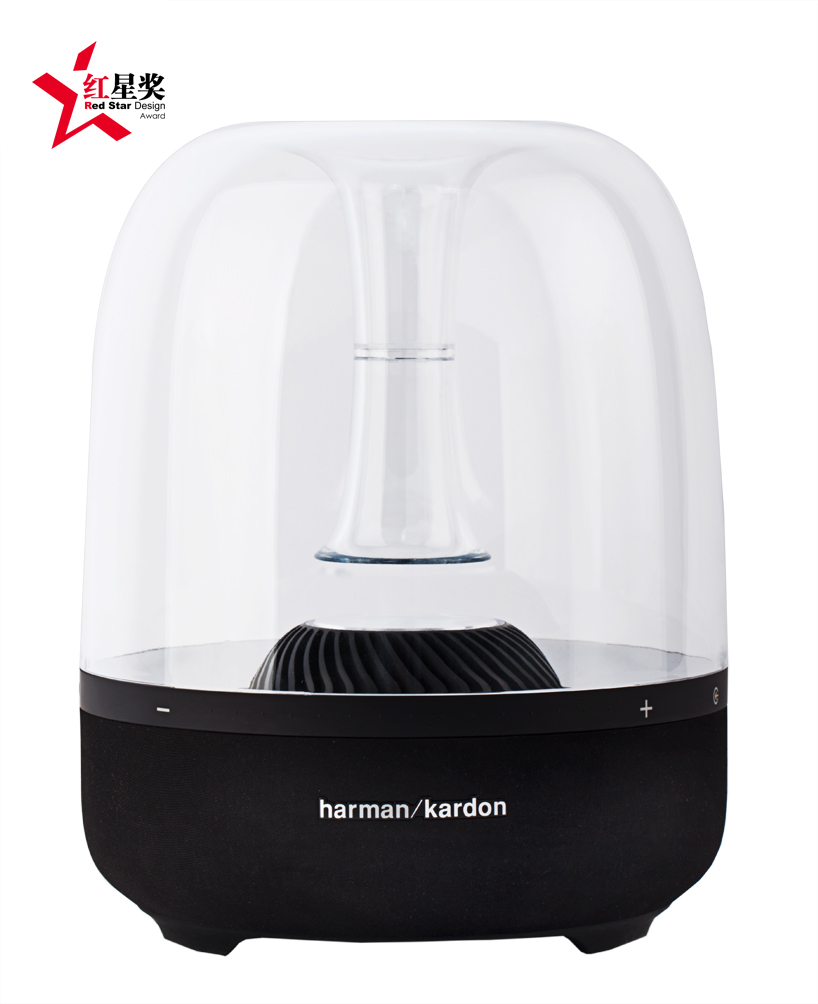 product: harman kardon aura
manufacturer: harman international industries, inc.
designer: harman design center
* silver prize
the harman kardon speaker evokes the early days of electricity in its beautiful 'retro' design. the harman kardon aura combines state-of-the-art acoustic settings and bluetooth, apple airplay, DLNA audio streaming with elegant, moma-inspired appearance from harman kardon design. customized stereo widening DSP is engineered to bring you room-filling full frequency sound in a range of 360°. harman kardon aura perform excellent acoustics as well as grace appearance, which equals an art collection in the homeware.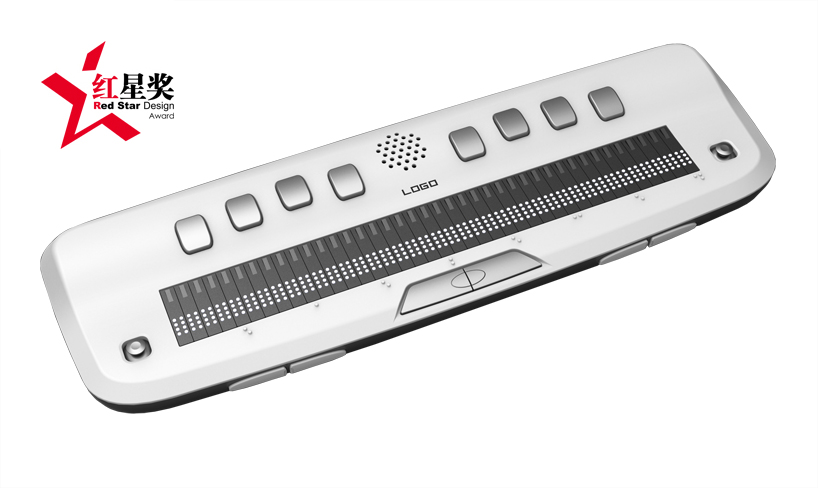 product: braille reading machine
manufacturer: beijing branch star technology co., ltd.
designer: beijing sense perception industrial design co.,ltd.
* silver prize
braille reading machine reflects the humanistic concern on the blind and other disable groups in china. it combined with the traditional point reading machine and modern media technology, this product allows blind people to read books, surf the internet, take note etc. it functionally realizes that possibility that the blind can use computer. by adopting the top level of domestic moulding technology, it realizes the braille contact high sensitivity and good feeling of touch and human-machine interaction . the shape reflects interactive rationality. the rechargeable battery is used for up to 10 thousands hours. this is a great design product for realizing the blind's dreams come true and improving the life quality of vulnerable groups.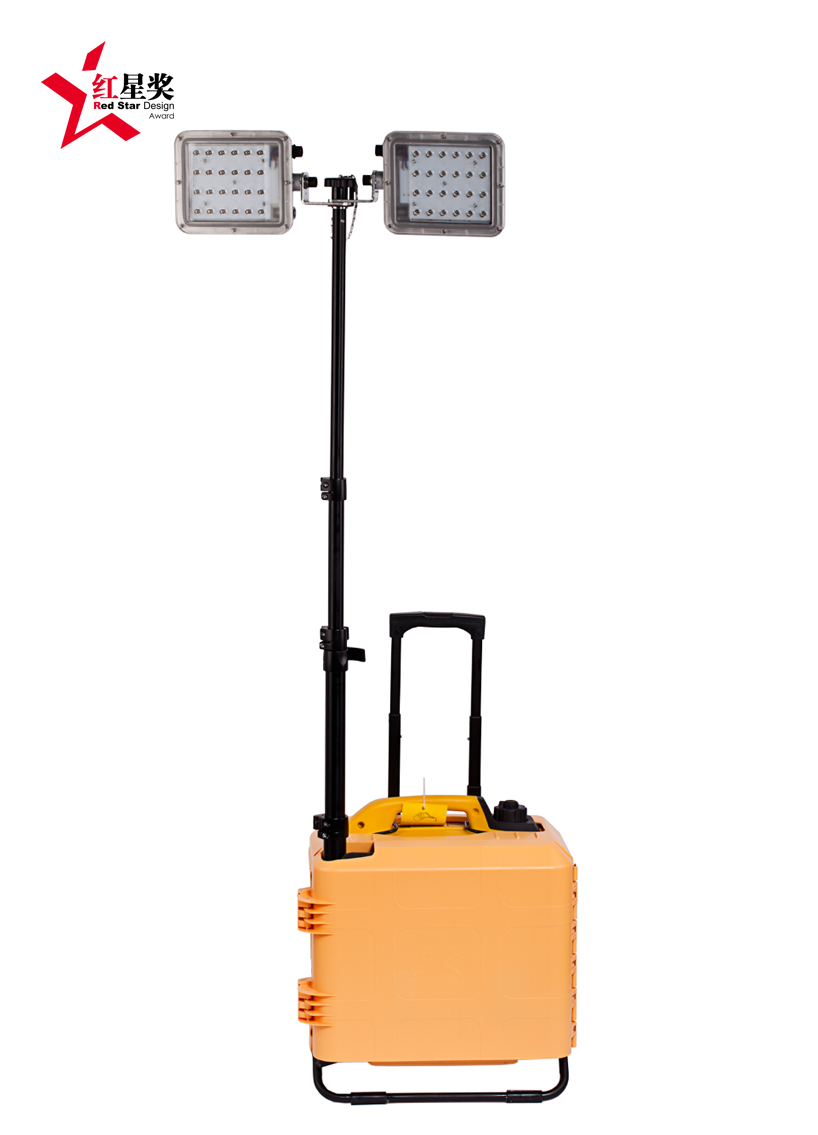 product: multifunctional telescopic worklight (sfw6121)
manufacturer: ocean's king lighting science & technology co., ltd.
designer: liu yuefang
* silver prize
the multifunctional telescopic worklight uses dual power supply with small variable frequency generator power supply or battery and hand generator power supply. because of small size, light weight, it can be used in mineral factories, disaster and emergency. the life-cycle is up to 50 thousands hours, and average luminance is up to 120lm/w. the product can work for more than 6 hours at once fill-up. the saving energy is as 50%~80% as traditional lights. spotlighting and flood lighting are optional and the lamp plate is easy to assemble and disassemble and easy for long-distance transport, it can be carried by hand, shoulder, or dragging etc. reliable telescopic pole can be easy to store and transport. all parts are recycle and no radiation.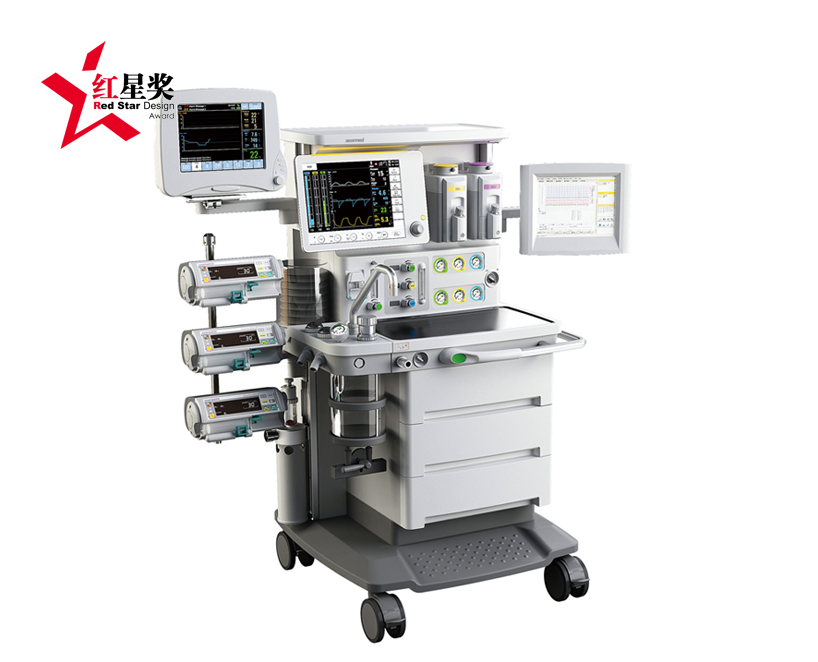 product: GMAP
manufacturer: beijing aeonmed co., ltd.
designer: kevin
* silver prize
the anesthesia machine workstation essentially belongs to the high-end anesthesia workstation platform; it absorbed with excellent technology of medical equipment, carried out a series of very fruitful improvements from structure design to precision control. the ergonomically design correctly guides the doctor and the users' operation habit and reduces the operation risk because of mis-operation. the new design of the compact breathing loop is thinner overall and space saving, guarantees the gas temperature comfortable. loop that adopts high temperature resistant material can be the high temperature and high pressure sterilization in order to prevent cross infection, and greatly reduces operation intensity of the medical staff.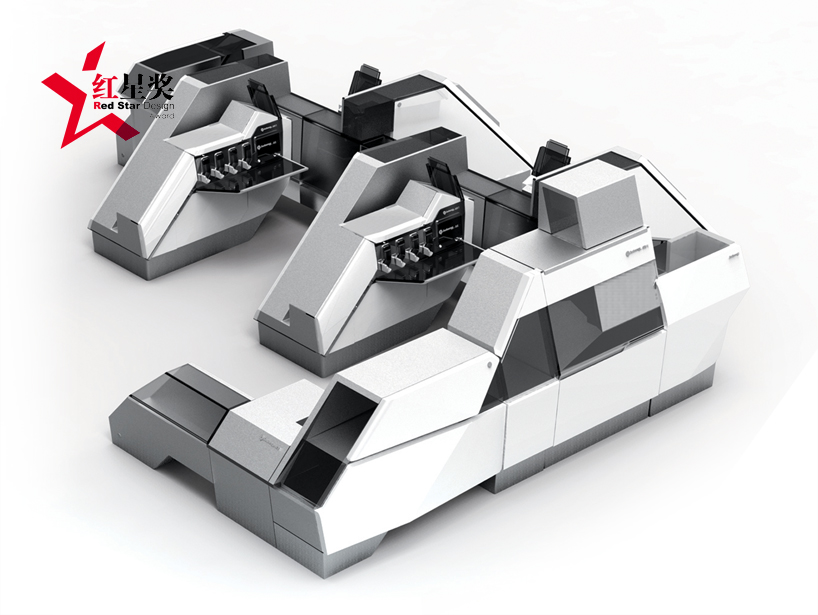 product: jl-8000-b automatic cash processing system
manufacturer: liaoning julong banking equipment
designer: beijing ideadao product design company limited
* silver prize
jl8000 is a combinational integration of 4 functionally independent components: sorting, bundling, sealing, and packing unit. altogether makes up the essential components of the assembly line. in the meanwhile, the intelligent operation station oversees the whole assembly line, which makes the maintenance and monitoring easy to control. the 4 functionally independent units which only require one-man manual operation not only increases the work proficiency but also reduces the cost, making the old system incomparable with the new system. it shows that professional financial system equipment functions and operation logic via clear and concise design performance. uniform standard is for easy removal and installation, and efficient mode of transportation can save resources.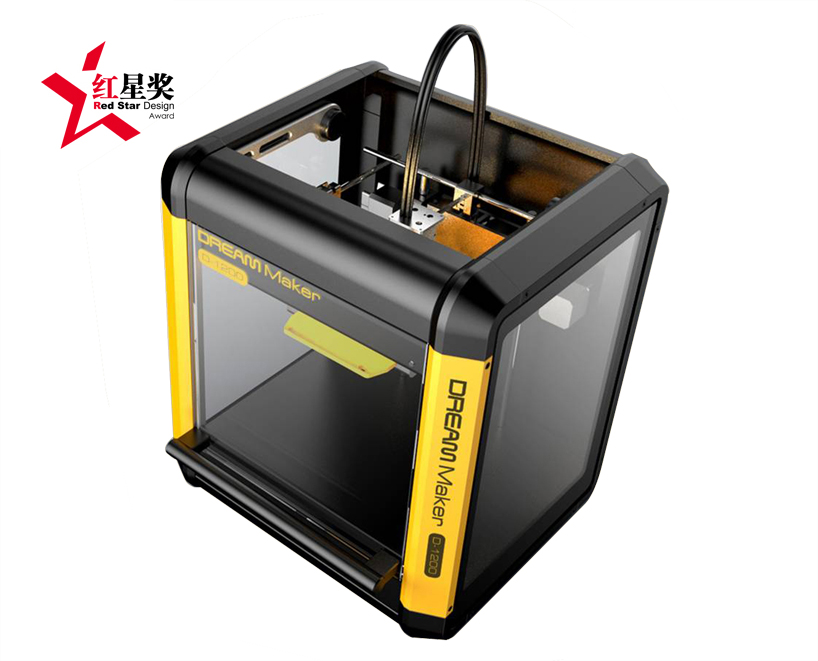 product: DF-robotic 3D-printer
manufacturer: shanghai DF-robot Co., LTD.
designer: shanghai moma industrial product design co.,ltd
* silver prize
this product reflected the core technology of modular design through highly intensive dimension and concise structure. this 3D printer uses a modular design of the print head, a single head is adjustable between a maximum of four print. up to four kinds of materials can be simultaneously printed, through self-developed software control, greatly improved print fineness. the 3D printer itself can achieve zero waste production. product overall shape gives a sophisticated sense of masculinity, the aluminum body is also a sense of great value, in line with commercial or small industrial use of product positioning.
rodrigo caula
I designboom
dec 12, 2013
a diverse digital database that acts as a valuable guide in gaining insight and information about a product directly from the manufacturer, and serves as a rich reference point in developing a project or scheme.
designboom will always be there for you
milan, new york, beijing, tokyo

,
since 1999