RED STAR DESIGN AWARD 2014 RESULTS
the final winners for the red star design award 2014 have been announced in beijing, china. the award recognizes both emerging and established talent and has become a successful experience for countries to encourage good design and promote design industry.
in 2006, the RED STAR DESIGN AWARD was established – the most prestigious chinese award in the design industry. since then, the number of entries has increased from 400 to over 5,000; more than 200 applicants have been awarded annually in the past seven years. from the very beginning of its establishment, red star has adopted an international standard, inviting domestic and international design experts to judge the entry products. adhering to the principle of 'justice, openness, public welfare, high level and international', red star guarantees the award's international level and public credibility.
in 2014, the RED STAR has been awarded to 266 applicants:
BEST OF THE GOLD PRIZE (1) – GOLD PRIZE (9) – SILVER PRIZE (9) – RED STAR AWARD (247) – BEST TEAM DESIGN (1) – BEST NEW DESIGNER (1) – ORIGINAL SILVER AWARD (5) – ORIGINAL EXCELLENT AWARD (11) – ORIGINAL BEST DESIGNER AWARD (1) – FUTURE STAR AWARD (2), ranging from a BIM energy management platform to an electric suitcase – discover the GOLD and SILVER winners below:
BEST OF GOLD PRIZE (1)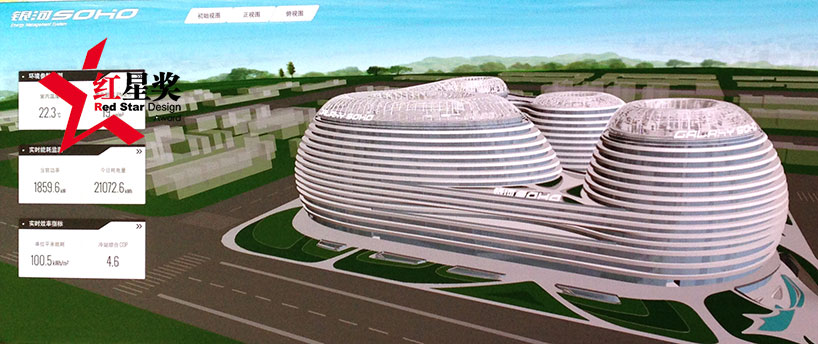 product:
iSagy BIM energy management platform
manufacturer:
persagy technologies co., ltd
designer:
persagy technologies co., ltd
combining BIM and BEM, 'iSagy BIM energy management platform' is a new-generation product for intelligent building. on the basis, managers and users can learn building information and real-time energy consumption more visibly and clearly to manage energy saving more accurately and efficiently. with advanced 3D display technology and human-computer interaction techniques, the product represents information simply and clearly and offers an interactive experience. it can be used by designers to find out problems related to energy consumption and provide suggestions. more importantly, it has already been applied in the development of landmarks in beijing, such as the galaxy soho & wangjing soho. by visualizing the information, it creates an excellent user experience rather than the traditional boring energy management system, reflecting a significant trend in the application of advanced technology that combines physics, humanity and ecosystems.
GOLD PRIZES (9)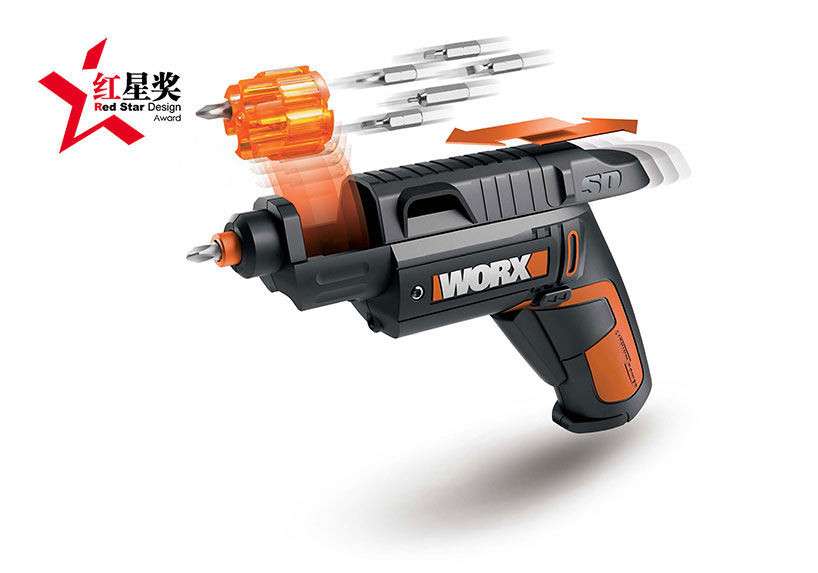 product:
POSITEC
manufacturer:
POSITEC
designer:
tangche industrial design team
* gold prize
the POSITEC product is the first batch automatic switchover bit in the world. similar to the breach on a gun, the upper housing slides back to reveal a revolver type drum that can be loaded with various tips for a wide variety of fasteners. the individual drums are made of a colorful transparent plastic, making it appear less weapon-like, while also highlighting the interface for the user, and allowing for visibility of the different tips within. complete resolver drums can be exchanged like cartridges. the pulp material is eco-friendly and can be 100% recycled.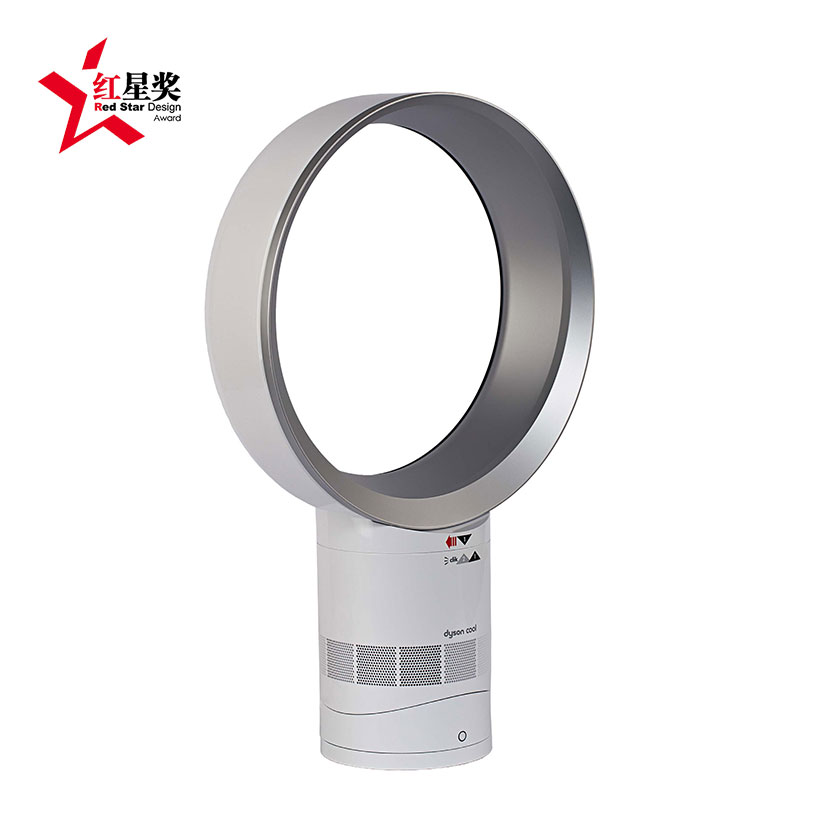 product:
dyson cool fans range
manufacturer:
dyson
designer:
dyson
* gold prize
dyson air multiplier blade-less fan is a breakthrough product. inventing air multiplier technology, dyson has created a completely new concept fan, where the wind comes from the side. its appearance expresses its internal operation, with no necessary extra components. the next generation of dyson fans incorporate a helmholtz cavity, reducing their noise by up to 75% and the energy consumption by 40% without compromising on performance. with its simple loop, the fan is quickly wiped clean with a cloth and it is safe to use for children and pets.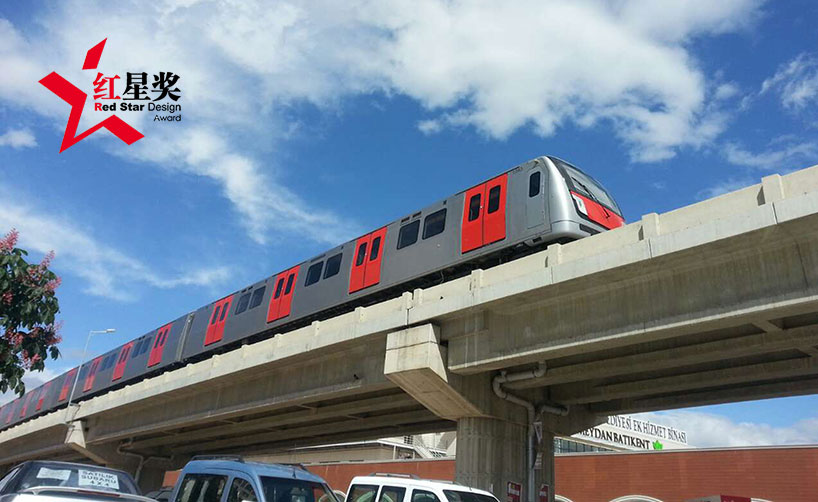 product:
turkey ankara stainless metro project
manufacturer:
CSR zhuzhou electric locomotive co., ltd.
designer:
zhang shengwei, li xiang
* gold prize
the turkey ankara metro project is not only the largest industry order from china to the european market, but it also creates the first export of the metro vehicle's technology from china to europe. it adopts the international railway industry standard with necessary customization. the train speed is 80km/h, and has a 3 car formation with a maximum capacity of 1088 person. the design width of the vehicle is 3.12m, and the distance between the floor and the ceiling is 2.2m. it is spacious and comfortable inside and fully meets the requirements of ergonomics and passenger flow volume, alleviating the city transportation pressure. the interior uses eco-friendly materials and film instead of painting for the surface treatment and easy maintenance. the color coordination of the interior refers to kocatepe mosques's color, so that passengers can enjoy a wide, pure and fresh travel experience.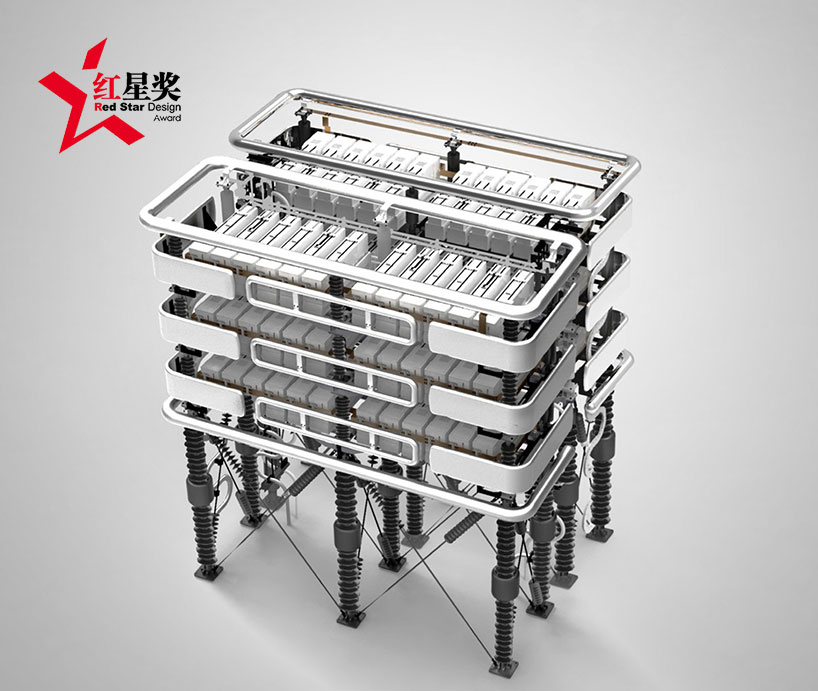 product:
flexible HVDC converter valve
manufacturer:
C-EPRI electric power engineering co., ltd.
designer:
LKK design beijing co., ltd
* gold prize
flexible HVDC technology is the solution to offshore wind power, power islands, and urban distribution network solutions. however, the power grid in recent years has also been recognized with high-profile international technology. flexible HVDC technology is like a valve in the grid connection, power and energy can effectively be controlled by its top segregation diffusion grid failure. also, according to the needs of the grid, it is fast, flexible and adjustable to emit or absorb some of the energy, optimizing distribution, strengthening grid stability, and upgrading the control of the grid. this technological breakthrough not only embraces long-distance transmission, new energy consumption and cost control, but is also the basis of expansion of the market of the transmission.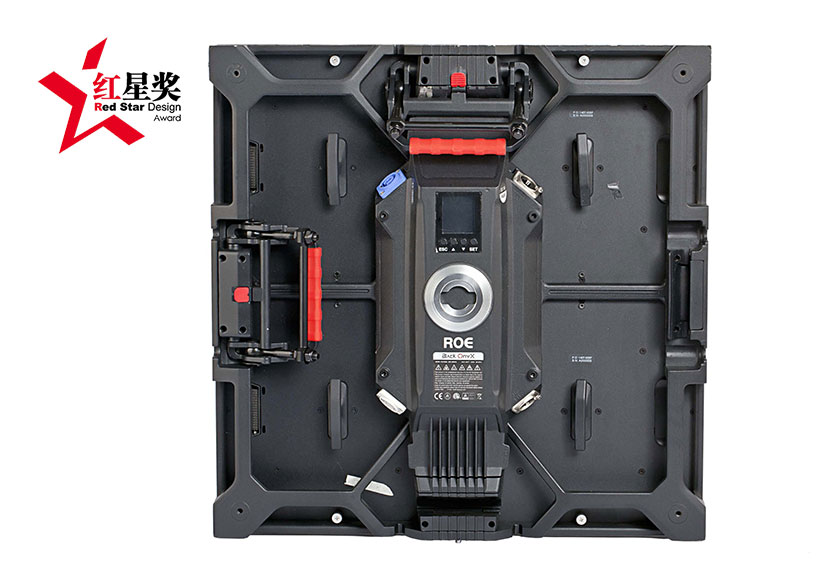 product:
black onyx
manufacturer:
ROE visual co., ltd.
designer:
LKK design shenzhen co., ltd.
* gold prize
driven by the concept of simplification, the screen only has a supporting framework to reduce security risks up to 7kg, but the product's locking innovation guarantees strength. to reduce the weight, the screen only keeps a supporting framework in its mechanical part through precise calculation, and applies a self-dependent locking construct to make the module combination stronger. the application of point, line and surface transforms the product from a platform structure into a transparent structure which has many layers. the LED screen contains a durable structure that is finished with sophisticated details with a smooth black appearance.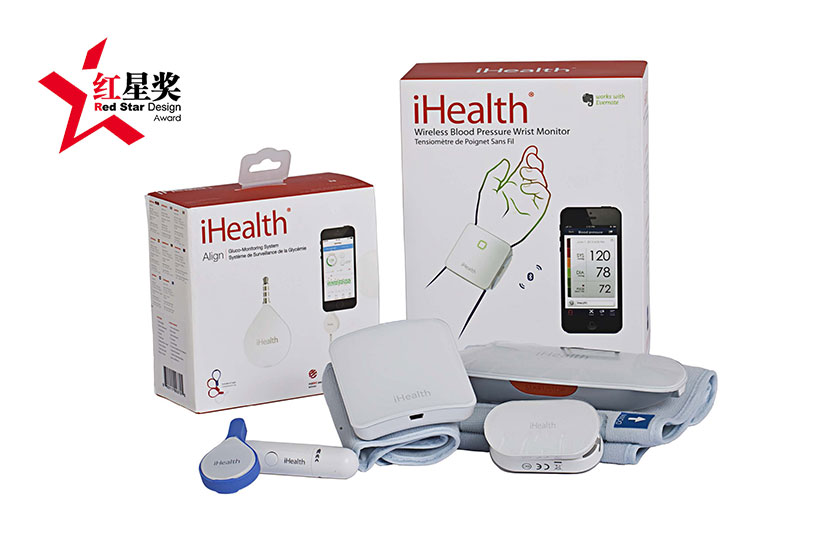 product:
iHealth smart health products
manufacturer:
persagy technologies co., ltd.
designer:
persagy technologies co., ltd.
* gold prize
the series of ihealth products combine individual medical monitoring and mobile internet use. the series includes four items—bluetooth wrist blood pressure monitor, bluetooth arm blood pressure monitor, hand hold pulse oximeter, blood glucose monitor. designed as an innovation of the wrist blood pressure monitor, which operates data transmission through ipad/iphone – you can directly see the data on your device, detecting the change in each data, and all measurement records can be stored in the cloud. blood pressure, heart rate and pulse waves can be recorded each time they are measured. the product adopts simple graphical tools and graphic readings of blood pressure. analyzing the habits of the users, the shape of the product creates a refined design DNA.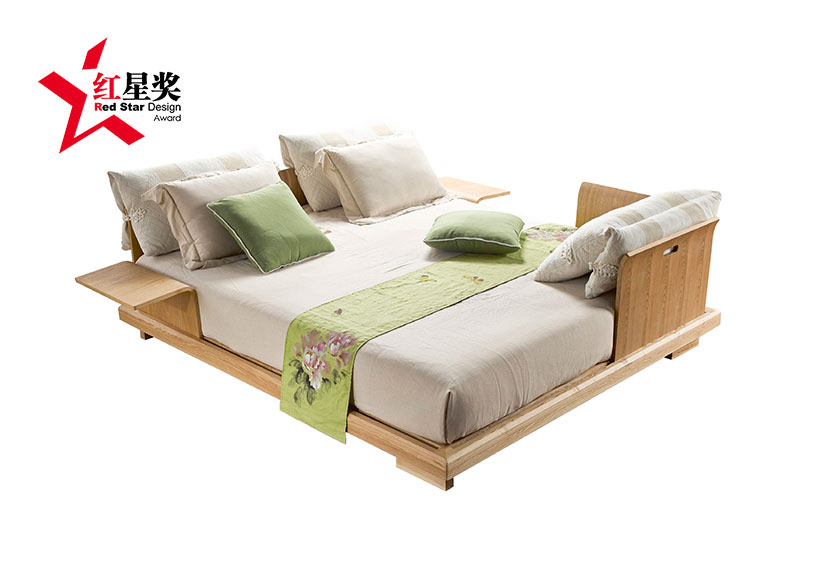 product:
baraka-bed
manufacturer:
shenzhen zuoyou furniture co., ltd
designer:
peng chen
* gold prize
the modular product can adapt to differently sized units and its simple structural design enables a variety of combinations. compared to a regular couch, the design can be disassembled to save maintenance and transport costs, with the form and packaging adjusted accordingly. the structure redefines the typical bed layout, making it a fun place for a family that enables kids to be safely protected during sleep or play.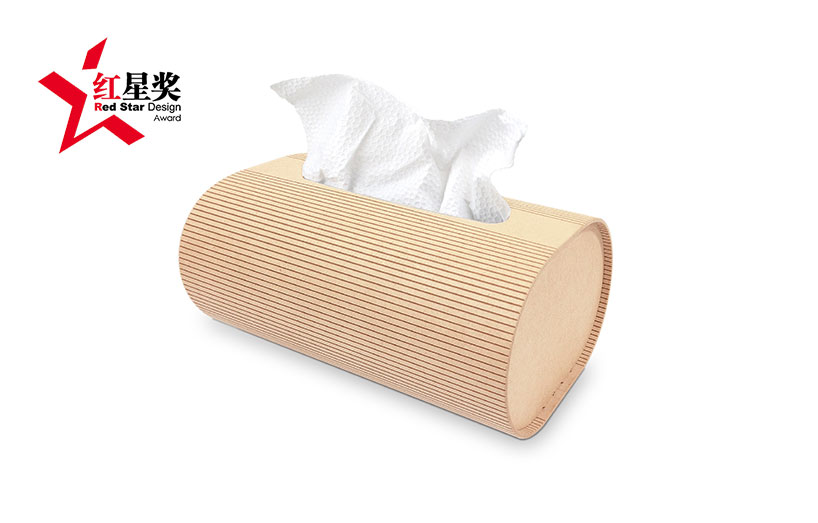 product:
wooden folding tissue box
manufacturer:
yih-yung technology co.,ltd.
designer:
yih-yung technology co.,ltd.
* gold prize
the tissue case has unusual board-cutting skills. after accurate measuring, the board can be bent into shape and is very flexible – the assembly of the case is simple, the users can assemble it themselves. to close the case you can just press the button, and it can be placed both vertically and horizontally.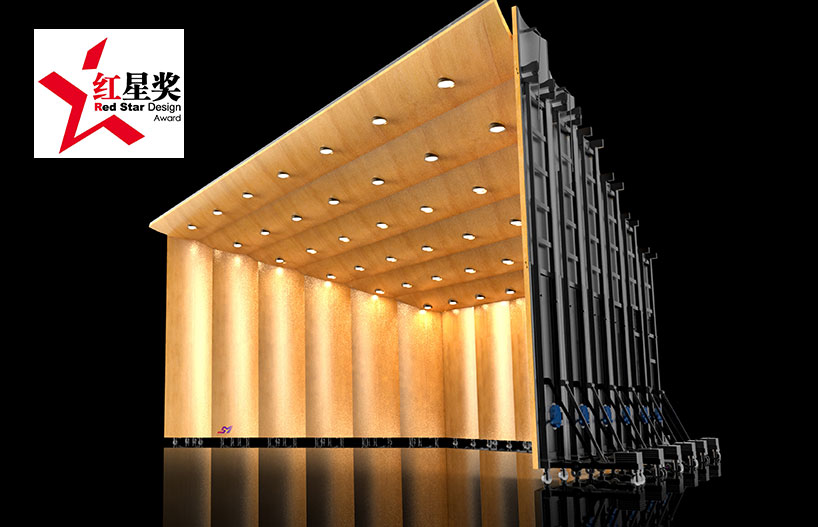 product:
amplify voice machine
manufacturer:
per (beijing) technology co., ltd.
designer:
hangzhou LPZ industrial design co., ltd.
* gold prize
normal theaters can only rely on a variety of equipment to achieve good sound effects currently. the amplify voice machine uses principles of sound reflection against a timber structure without needing the assistance of any sound equipment. it can change the acoustics of an auditory space and adopts unplugged design to save more energy. the modular design makes it foldable and easy to be delivered, assembled and disassembled. it reduces the number of components and the cost of production and processing, which could be used in urban and rural public spaces, community and schools that lack equipment. combining aluminum and wood, the product realizes very complex acoustical principles. the materials have been used with an attention to both detail and quality, making it a pleasant and elegant space.
SILVER PRIZES (9)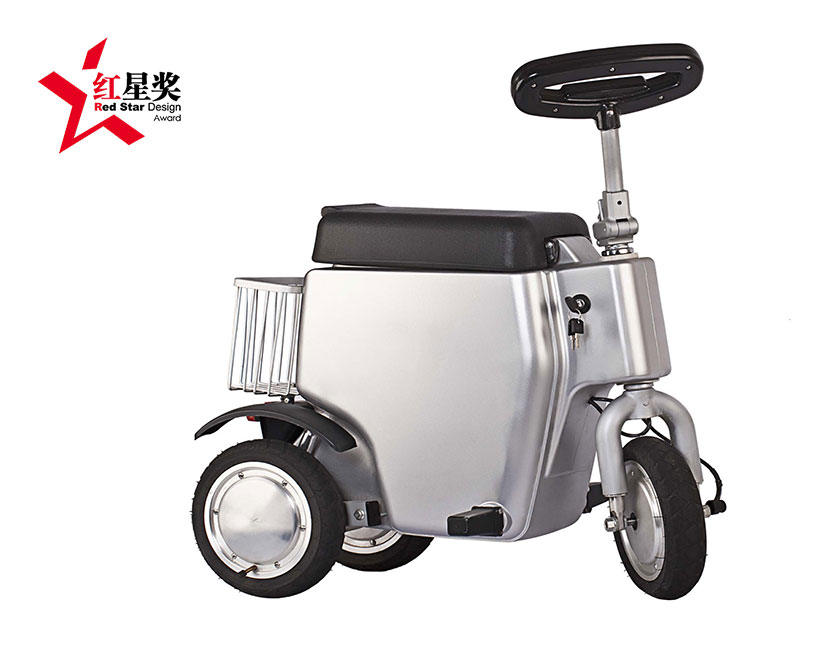 product:
electric suitcase
manufacturer:
lu bao technology (shanghai) co., ltd.
designer:
mode
* silver prize
the electric suitcase is a trolley case and an electric vehicle at the same time. due to the use of a lithium battery, energy-saving motor and lightweight structural materials, the product weighs only 10 to 13 kg. it enables a low energy consumption with 0.36 kw/h battery capacities that can achieve 40 kilometers full charge endurance. the adoption of a lithium battery, synchronous sine wave motor, electromagnetic braking, LED lighting, LCD meters and the independent full suspension shock absorbers technology enhances the stability and safety for riding. it has generous cargo space, and puppy-like cute proportions. the push button controls for acceleration and breaking give it a video game feel. push on the acceleration button and it zips ahead with a gear train while that sounds like a sci-fi hover vehicle. lots of fun.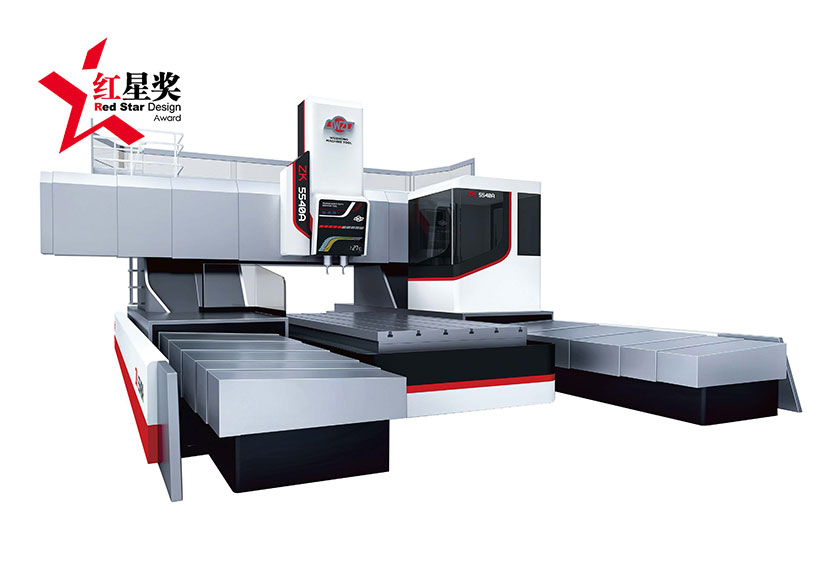 product:
zk5540a CNC gantry movable drilling machine
manufacturer:
wuhan heavy duty machine tool group co., ltd.
designer:
shenyang fantian industrial design co., ltd.
* silver prize
the brand-new CNC gantry movable drilling machine zk5540a achieves both a high-level of appearance molding and protection. the design objective is to create a harmonious coexistence of human being and machine, providing an unprecedented operation experience for its users. the machine ram is equipped with brand new wisdom system, which can display the processing status of the machine tool, speed of main shaft and processing schedule to enable the regulators to grasp the processing schedule at any time. the choice of colors and materials reinforce a sense of cleanliness and precision. the products achieve a sense of solidity without being heavy and the lines create a coherent whole that emphasizes the central purpose of the machine. the product expresses the quality one can expect from the parts it will produce.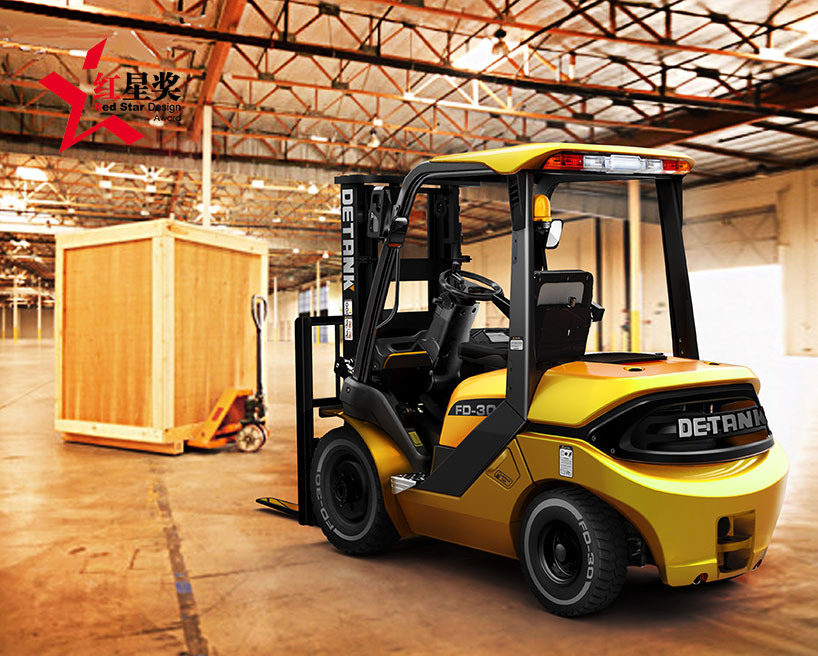 product:
forklift FD-30
manufacturer:
cheery detank
designer:
vega wang
* silver prize
the product has a unique appearance that was influenced by a deep-sea ray, making it a breakthrough in forklift design. fulfilling the function and structure and consideration for operations and convenience, the vehicle adjusts the users' experience. the control stick has been placed beside the cockpit, which is a more efficient, safe and comfortable. abandoning the complex metal sheeting, the product adopts a combination of metal casting and sheeting – it is a lower-cost, less polluted and energy saving product. the suspending cockpit reduces the assembling and cost, while also upgrading the quality and value. a popular color for the international construction machinery – bright yellow has been applied, so there is also a strong visual impact.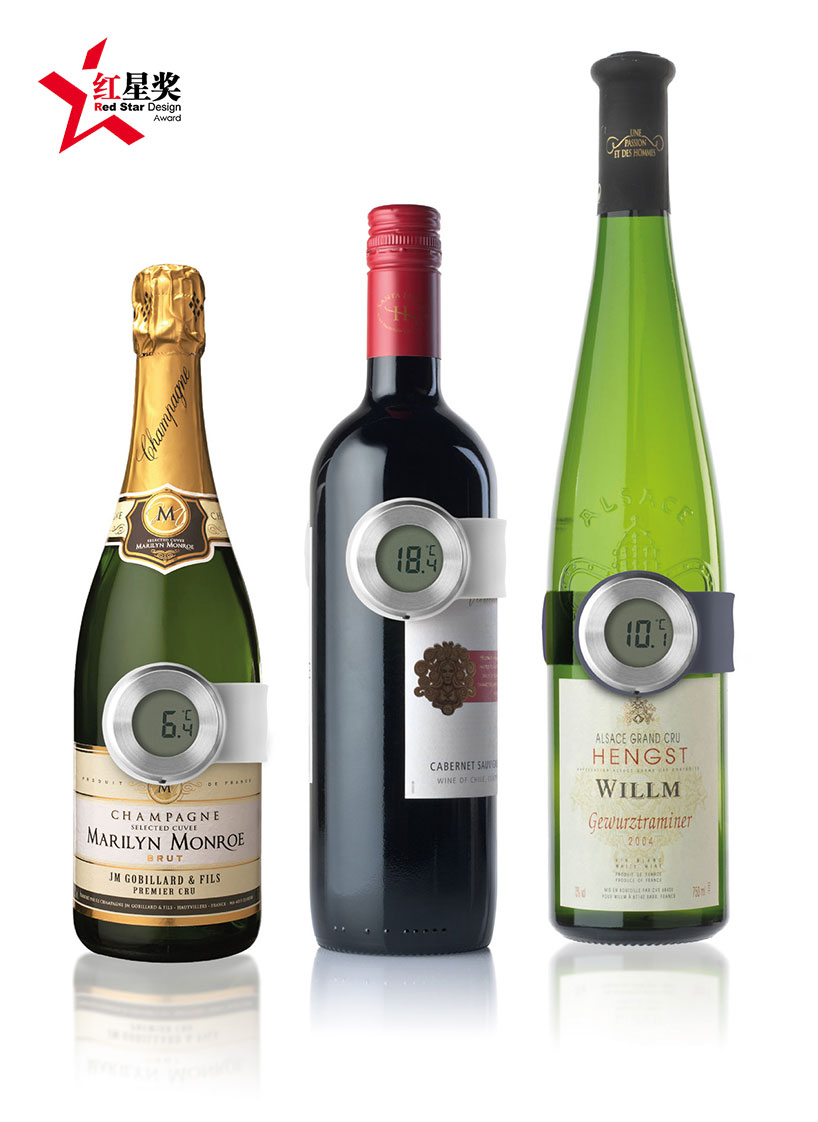 product:
bacchus
manufacturer:
P.S.L. ltd
designer:
fai leung, michael choi
* silver prize
bacchus is a wine thermometer that helps people who want to taste better quality wine at the right temperature. the main material used is silicone rubber, which is environmentally friendly, durable and easy to clean. is uses a low battery consumption and can stay charged for over 3 years of battery life. in three words simple beautiful and useful that makes it a best seller for the european market.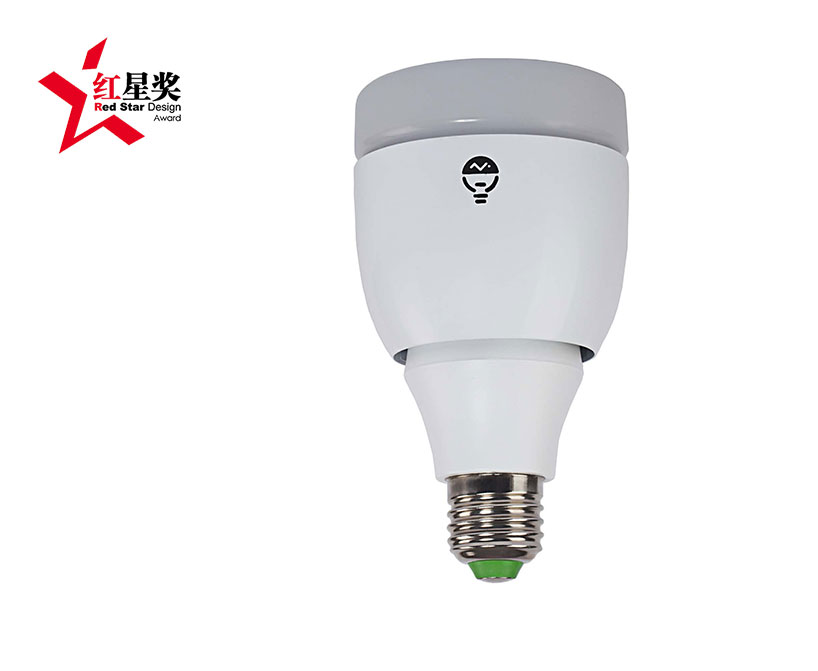 product:
smart wifi bulb
manufacturer:
aidian muti-media technolgy co., ltd.
designer:
imagination design co., ltd
* silver prize
smart wifi bulb can be easily connected to cell phones and computers via wifi. the light and height of the bulb can be controlled through the application programe. it redefines a bulb by minimizing its volume, without reducing its functions. the intelligent wireless wifi light bulb not only adds a lighting function, but also transfers the light bulb into a computer with an open source operating system. it needs a set of light bulbs to form a wireless mesh network and wifi connection with the outside world. it differs from the ordinary light bulbs by the features that you just need to replace the original bulb, without electrical technician for help.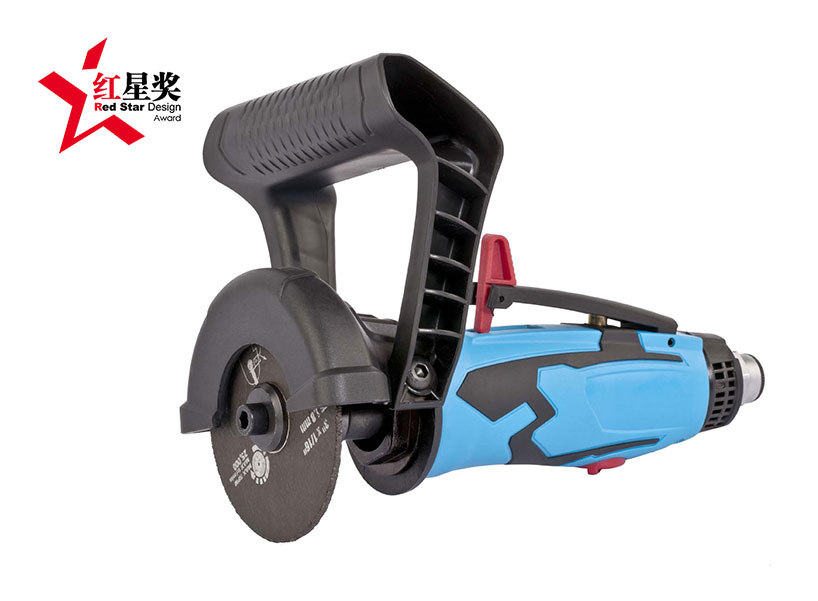 product:
air cut off tools
manufacturer:
zhejiang rui fengwufu pneumatic tools co., ltd
designer:
tianjin innova industrial co., ltd.
* silver prize
the air cut off tools product adds an assistant handle and auxiliary handle to make the operation more convenient. the improved structural design offers better performance and safety, changing the traditional ugly appearance of this kind of product, it has a strong visual impact to help it stand out on the market. the thoughtful coordination of packaging, accessory parts and main engine helps to reduce operation handling problems, while an injection molding process without casting makes it suitable for mass production.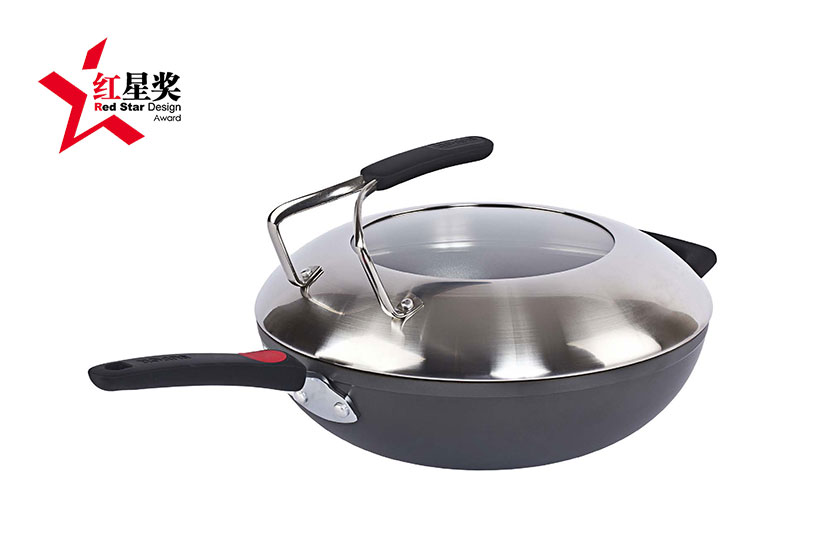 product:
thermo-spot wok
manufacturer:
zhejiang supor co., ltd
designer:
weizhe ma
* silver prize
patented thermo-spot heat indicator shows when wok is preheated, fume-proof. titanium wear-resistant technique provides longer durability. the unique thermo spot shows the perfect time for cooking when that two different shades of red become to one. it is the best time for preventing over preheated oil temperature. innovative patent standing lid is space saving, hygienic and easy cleaning. special g-style drip-free design effectively prevents condensate water in the wok lid dripping to table. it applies an innovative technology to everyday life, which ensures the high quality of life and entitles itself a practical design.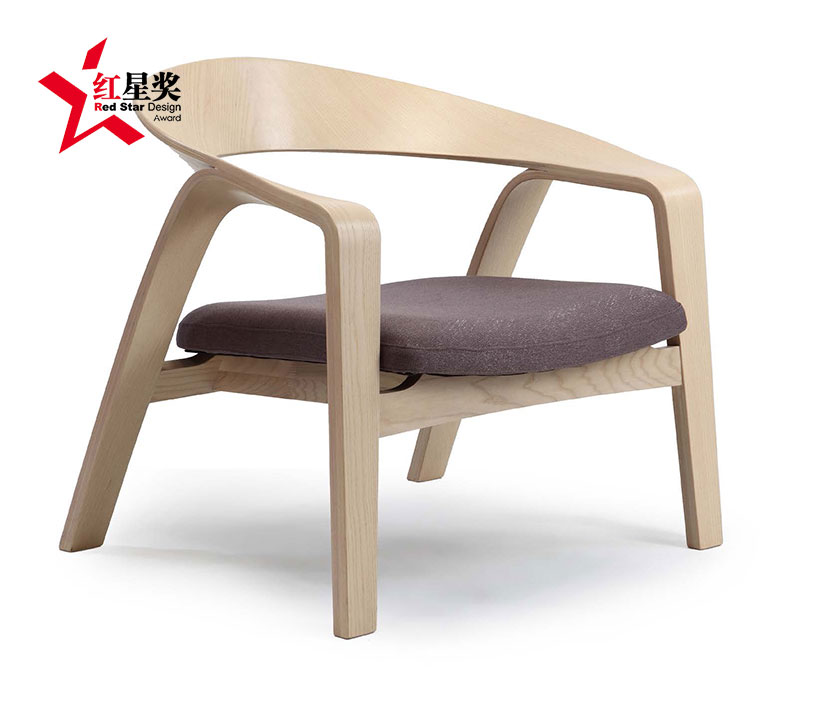 product:
fun land-rhythm leisure chair
manufacturer:
qumei furniture group co., ltd.
designer:
research & development center
* silver prize
based on ergonomic engineering, the design makes one feel especially comfortable. bending and yet somewhat straight, the leisure chair has its unique, attractive rhythm. the streamline design of the armrest and the back is perfect. it has a stable structure and a long service life. the use of water-based paint (with water as diluent and thus free from toxic elements such as formaldehyde) is environmentally friendly. combining with modern 3d technology, it realizes the difficult space warp.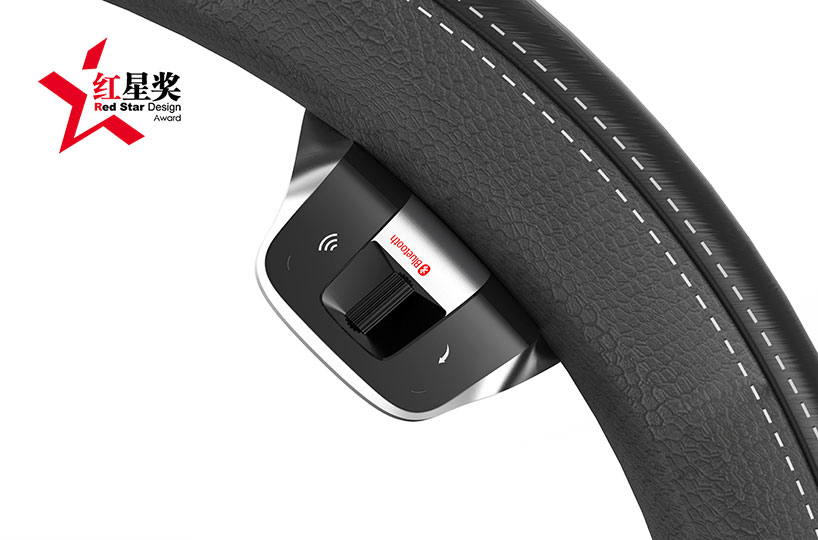 product:
steering wheel
manufacturer:
shenzhen mesada technology co., ltd.
designer:
imagination design co., ltd.
* silver prize
this product is equipped with bluetooth 4.0 wireless transmission technology. the product can connect with the portable media devices of car entertainment system. it can turn your car on the normal function of remote control, by copying the original remote controller. the products are all made of non-toxic flame retardant materials, in which the fuselage electrical parts meet rosh environmental protection certification.
celia mahon heap
I designboom
dec 12, 2014
a diverse digital database that acts as a valuable guide in gaining insight and information about a product directly from the manufacturer, and serves as a rich reference point in developing a project or scheme.
designboom will always be there for you
milan, new york, beijing, tokyo

,
since 1999