RED STAR DESIGN AWARD 2015 acknowledges the best in chinese product design
the final winners of the RED STAR DESIGN AWARD 2015 have been announced in beijing, china. design is an important factor in the promotion of business enterprises, the development of our urban landscape and improvement of the lives of citizens; and the RED STAR DESIGN AWARD recognizes both emerging and established chinese creatives and companies whose endeavours seek to refine and enhance our well-being on all levels.
the RED STAR DESIGN AWARD was established in 2006 as a means of promoting the design industry and encourage creativity, and has since become the most prestigious chinese award in the industry. the judging process adopts international standards of evaluation, and invites domestic and international design experts to review the entries. as a result, over the course of the past decade, the RED STAR DESIGN AWARDS has seen a significant increase in the number of submissions it has received — from 400 in its beginnings, to over 5000 this year; with more than 200 applicants acknowledged annually.
this year saw 310 applicants presented with the RED STAR DESIGN AWARD:
best of the gold prize (1) – gold prize (8) – silver prize (10) – red star award (270) – original silver award (5) – original excellent award (10) – best team design (1) – best new designer (1) – most popular team (1) – original best designer award (1) – future star award (2) – with winning products ranging from a laptop to a bamboo tea tray set, expressing the diversity and purposeful functionality of the designs submitted.
BEST OF GOLD PRIZE (1)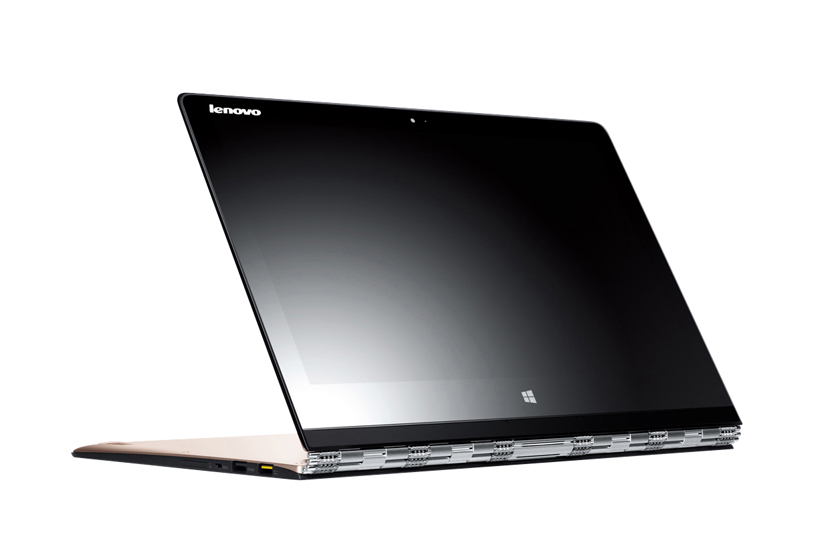 product: yoga3 pro
manufacturer: lenovo
designer: lenovo
as a representative product of china's flourishing industrial design sector, lenovo's 'yoga3 pro' convertible laptop is exceptionally thin and light, yet brilliantly intelligent. it features a revolutionary new hinge design and intuitive software that responds to how you use it. whether for work or play, the 'yoga3 pro' can function as both a laptop or tablet and can be used in multiple positions, including standing upright, or folded and propped upwards. the incorporated hinge acts as a watch band that can allow one to open their screen from 0 degrees to 360 degrees smoothly.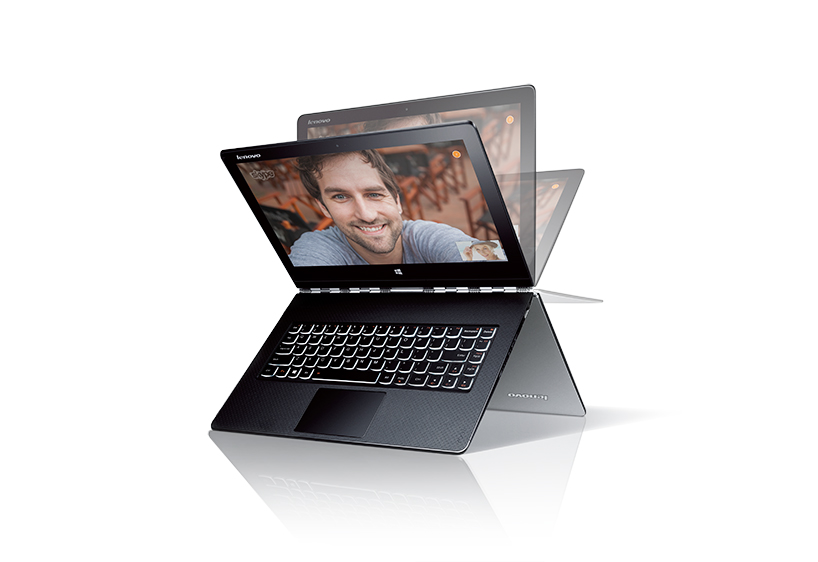 the lenovo 'yoga3' offers full range of motion allowing you to move the screen from 0 degrees to 360 degrees
GOLD PRIZES (8)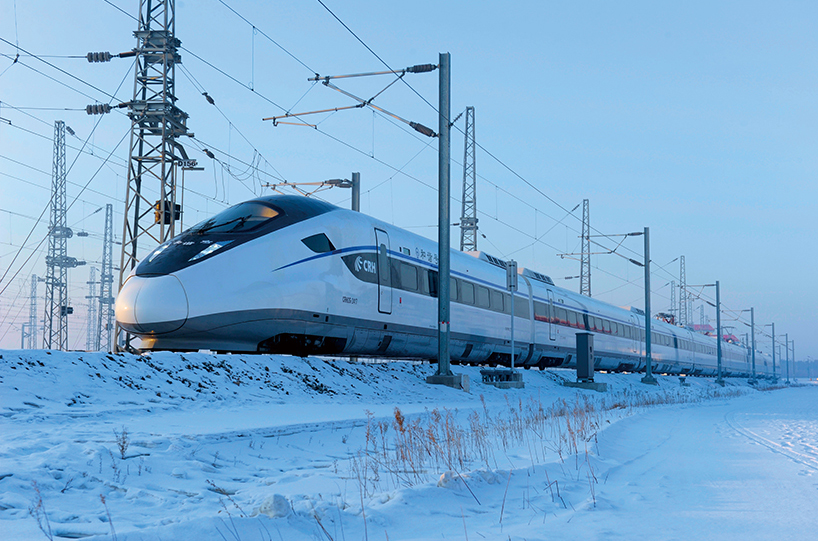 product: the EMU resistant to freezing, windy and sandy conditions
manufacturer: CSR qingdao sifang co.,ltd
designer: CSR qingdao sifang co.,ltd
* gold prize
the 'EMU crh2g' train is a top level transportation product that responds to the need for high-speed mobility in less than friendly weather conditions – particularly severe temperatures of -40℃ to +45℃. the lightweight train body is of low resistance and maximizes the use of a regenerative brake system that reduces abrasion, resulting in a mild impact between the wheels and the track; with overall external noise decreased in the process. the incorporated vacuum excretion system realizes zero discharge, making it more friendly to the environment.


product: QS-M2 needle-free injector
manufacturer: beijing qQS medical technology co.,ltd
designer: chen suning
* gold prize
with 18 patents, the world's sole needle-free injector 'QS-M2' is specially designed for administering insulin into a diabetic patient. what makes the product unique is that it has the ability to deliver multiple injections to individuals who require more than one dose per day, all on one refill. 'QS-M2' uses high pressure to propel the drug through a very tiny nozzle, which then penetrates one's skin at a high speed, directly dispersing the drug solution. compared with traditional needle injectors, the 'QS-M2' eliminates a patient's fear of needles, while minimizing such piercing pain. moreover, it makes insulin penetrate and instantly dissipate throughout one's skin, thus improving the bio-availability of hormone. the interior of this needle-free injector is mainly made of aluminum and nylon materials, with plastic making up its exterior — all of which are 100% recyclable and comply with health and hygiene standards. the finishing of the body takes a tactile warmth and softness, which also increases friction to avoid slipping out.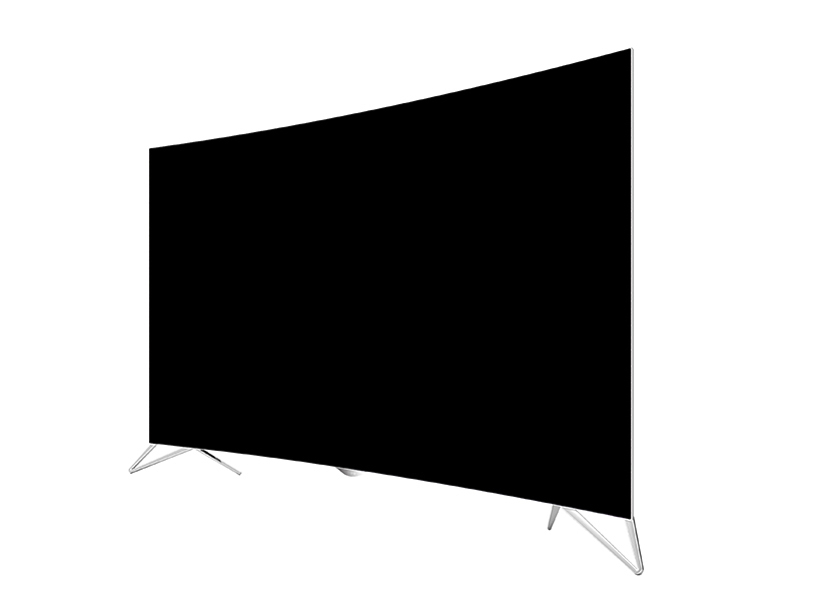 product: OLED TV
manufacturer: top display technology (xiamen) co.,ltd
designer: TPV xmic id design team
* gold prize
this OLED TV adopts a futuristic aesthetic with speakers embedded within a hollow base design rendered in black, that embodies the concept of 'ultra-thin'. the luminous metal base, super slim body frame and curved screen makes for an impressive entertainment system. the recyclable metal support is rendered to look like hollow twigs, offering a simple and stable frame that has a strong high-end metallic finish, that projects a feeling of luxury.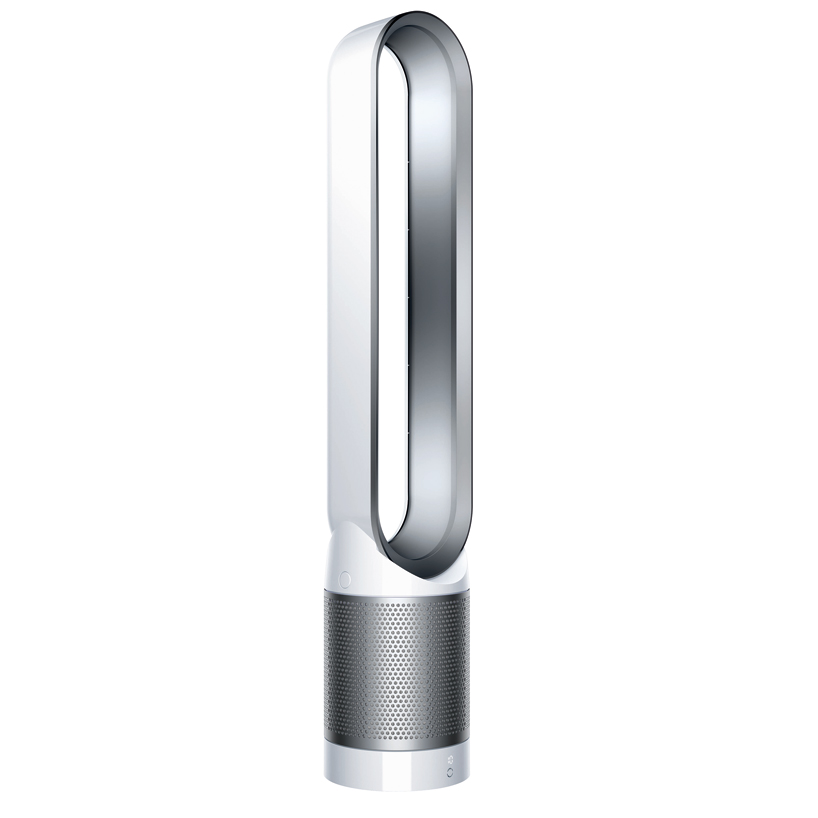 product: dyson pure cool
manufacturer: dyson
designer: dyson
* gold prize
the dyson 'pure cool' purifier fan uses the unique dyson 360° glass hepa filter. this technology captures 99.95% of floating particles, including ones as small as pm0.1. once trapped within the filter, they won't enter your lungs. the purifying system cleans the air around you evenly and quietly. the filtered air leaves the amplifier loop at a high velocity and is directed over an airfoil-shaped ramp bringing a breath of fresh air to your interior. the dyson 'pure cool' takes air treatment to an extreme extent, successfully turning an industrial product into a work of art.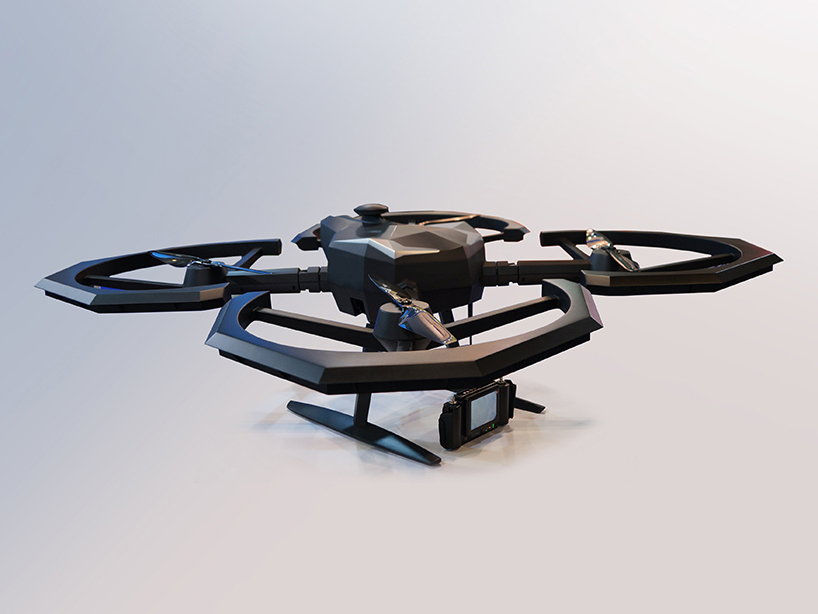 product: BAT
manufacturer: jiangsu capital holding manufacturing technology limited
designer: beluga design
* gold prize
the 'BAT UAV system' has been widely applied in power line inspection, anti-terrorism, traffic guidance, disaster relief, agricultural protection, tracking down designated targets and providing real-time inspection. the bat-shaped design is super light-weight thanks to its robust carbon fiber structure, while patented charging techniques insure unprecedented cruising durations. the system moduels have been conceived with low-cost maintenance in mind; with 3D printer technology being used to realize batteries and flight control components ensuring fast production times. the overall look draws on the gesture of flying bats, offering a distinctive look.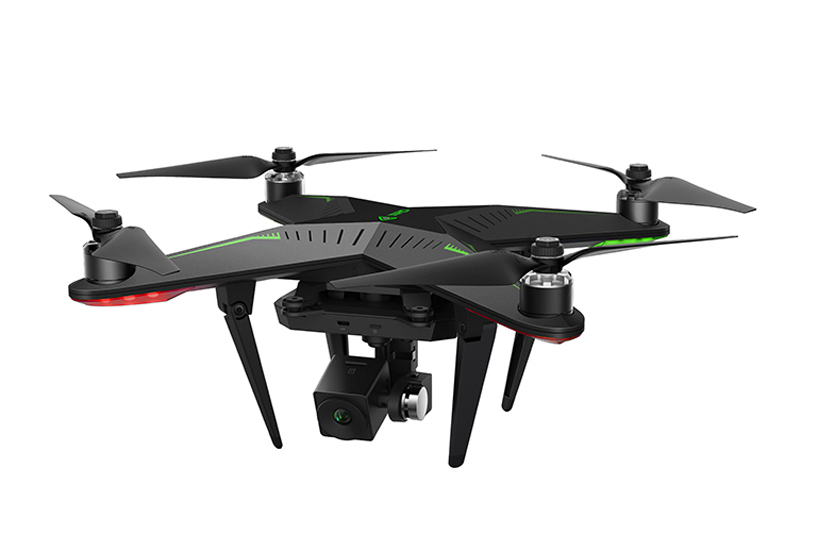 product: Xplorer V
manufacturer: shenzhen rapoo technology co.,ltd
designer: shenzhen zero-tech UAV limited
* gold prize
'Xplorer V' xiro is a drone made in a way that it can easily be used by everyone, and controlled by smart phones. its 3-axis gyroscope and active/automatic stability technology enables high accuracy and angle control when in flight, while the panasonic sensor with 14 megapixels captures high-quality imagery. the pilot can detach or exchange cameras depending on one's needs without the assistance of any tools. the purchasing and maintenance costs of the 'Xplorer V' are less than others on the market, because it operates using a cloud deck, battery and flight control center which means its operating system can be replaced independently of the unit itself. the design draws influences from a U2 stealth aircraft and features a clean-cut rhombic section that projects a unique sci-fi appearance.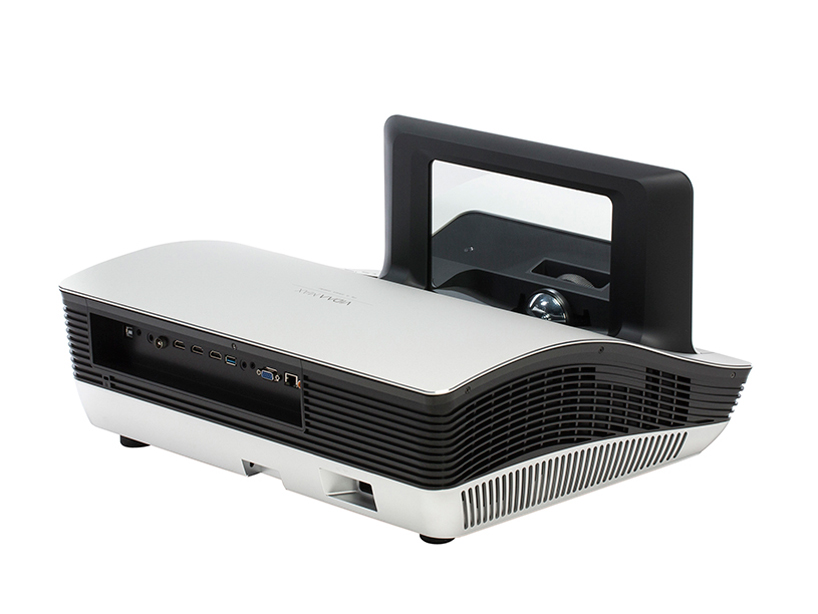 product: hisense vidaa max laser theater
manufacturer: qingdao hisense electroniocs co.,ltd
designer: hisense ID center
* gold prize
inspired by the sails on the sea, the hisense 'VIDAA max laser theater' produces a big screen projector which overcomes eye discomfort typically caused by fluorescent phosphors of such devices, and doesn't emit any radiation. an 'energy ring' composed of 16 mini LED lamps has an opening light effect that becomes the main feature of the entire design, while its high-tech feeling expresses a mysterious beauty. the projector's technical components seamlessly integrate within the all-metal stylish silver exterior.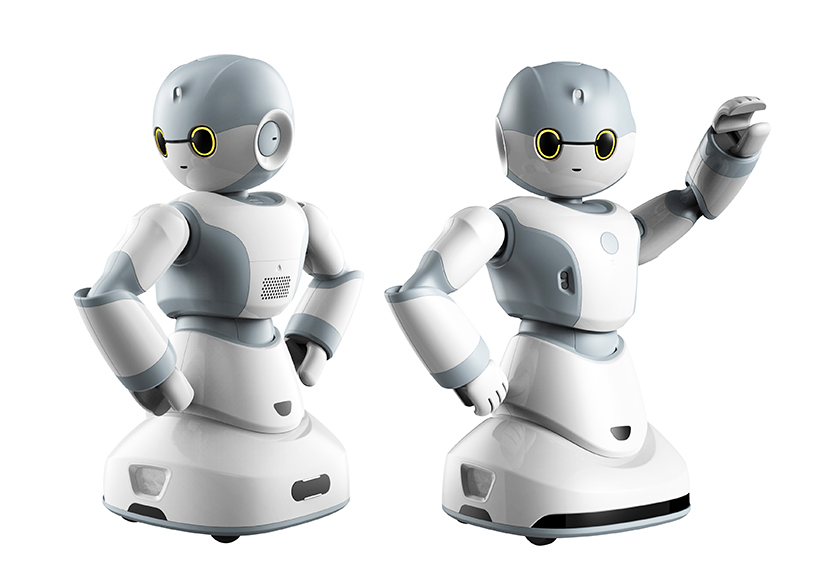 product: haier intelligent robot
manufacturer: qingdao haier intelligent home appliance technology co.,ltd
designer: qingdao haier intelligent home appliance technology co.,ltd
* gold prize
the 'haier intelligent robot' is a result of innovation responding to the market's rapid demands of requiring devices to assist in taking care of our aging society, and the companionship needed by the elderly. the robot is a bridge that will connect the entire haier ecosystem of products in which all future commodities will be able to link to one another through it. the design integrates a variety of thoughtful features, such as appliance controls, a security alarm, the ability to accompany children, picking up pills at the pharmacy for the elderly, etc. additionally, built-in sensors provide real-time monitoring of all aspects of one's indoor environment, including temperature and humidity, pm2.5, co2, to name a few.
SILVER PRIZES (10)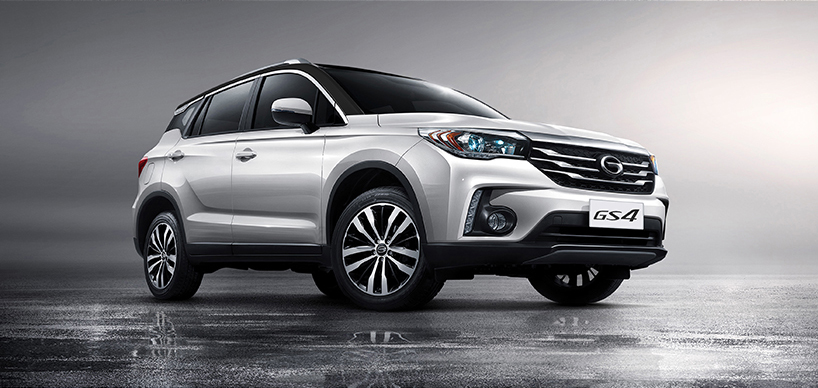 product: trumpchi GS4
manufacturer: guangzhou automobile group motor co., ltd
designer: guangzhou automobile group co., ltd automotive engineering institute
* sliver prize
the 'trumpchi GS4' is a compact urban SUV specially tailored for the younger generation, which projects a new dimension in chinese automotive design. the 'GS4' applies a whole new GAC smart IOV system which allows one to monitor vehicle data, control start-up and shut-down, control AC, diagnose and display of breakdown, ecu upgrde, etc, remotely. built with a second generation trumpchi 200t engine, its potential power goes beyond a 2.0 L NA engine. the exterior features a typical grill and front hood, with well-balanced proportion and characteristic outer lines. the biggest surprise is the interior and the cockpit-design, which exude a high level of detail.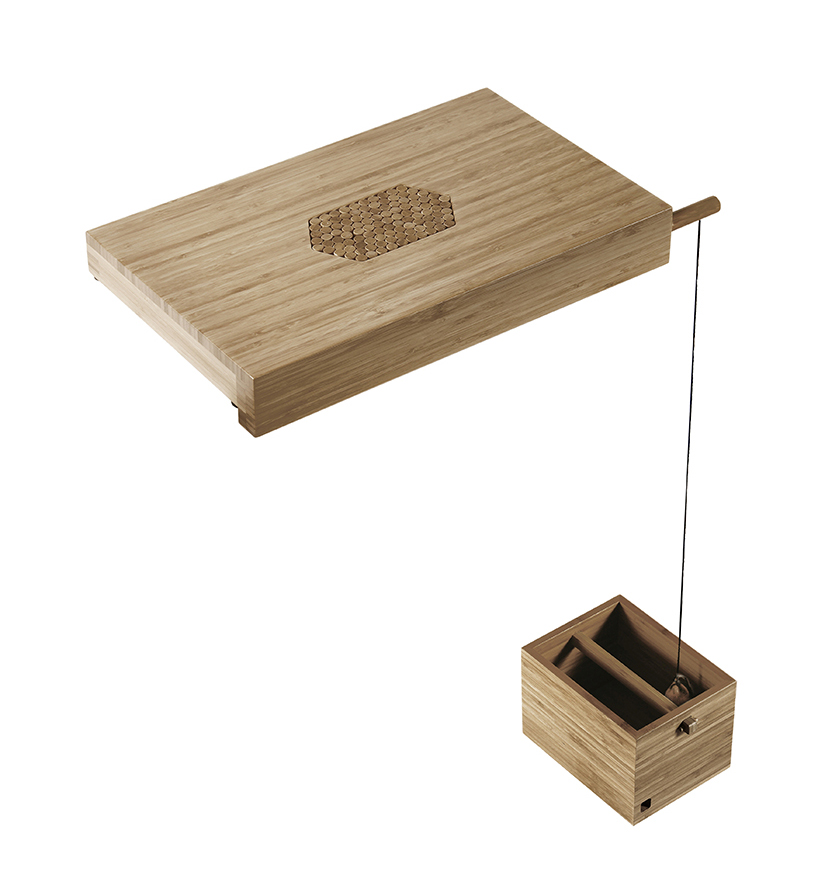 product: praise of moon tea tray set
manufacturer: dragonfly design center
designer: jeff shi
* silver prize
by adopting a patented drainage system — where tubular bamboo sticks are arranged in a picturesque order, and act as a filter and an indicator of drainage efficiency — the 'praise of moon' tea tray set offers an effective means of steeping tea and filtering water that prevents spillage and clogging. the handle bar of the water container is removable for easy transportation and cleaning. bamboo is the material most representative of chinese culture and one of the most environmentally sustainable resources, which perfectly matches the spirit of teaism. the outcome is a magnificent end product with uncompromised functionalities, and an aesthetic appearance . with this tea tray, tea-making becomes an elegant experience.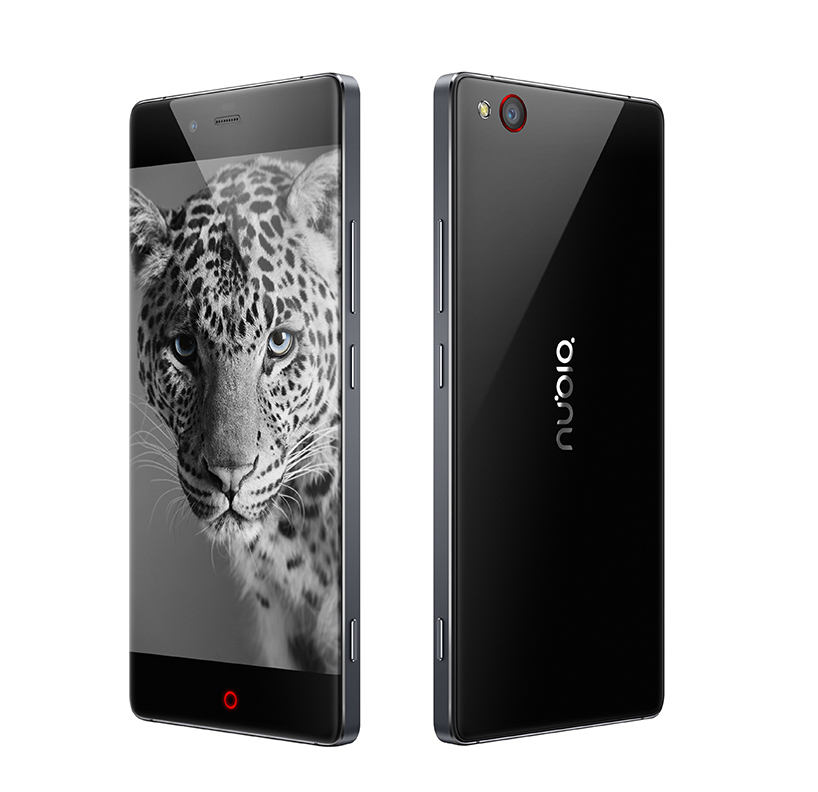 product: nubia z9
manufacturer: nubia technology co., ltd
designer: nubia technology co., ltd
* silver prize
'nubia z9' is a high class smart phone. the arc refractive conduction technology created by nubia has already made a breakthrough in the field of LCDs. the inevitable edges around the LCD screen panels are visually hidden to create an infinite visual effect, allowing users to truly get rid of the visual bondage of black edges on traditional smartphones. after combining the world's narrowest smart phone width of 5.2″ , the remarkable 2.5D arc glass (featured on both the phone's front and back) creates a smooth contour. the borderless design of the 'nubia z9' offers a larger display area on a compact phone body, thus providing a more comfortable hand feel in comparison to similar or smaller screen smartphones.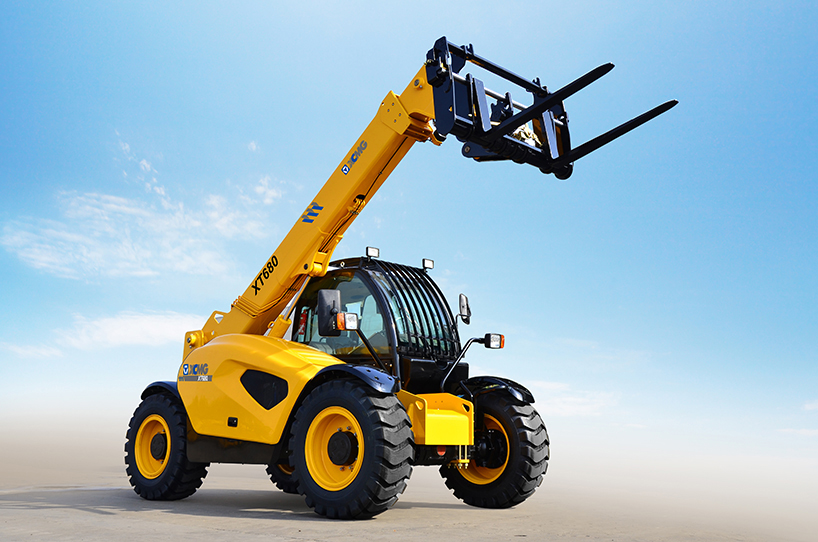 product: xt680 telehandler
manufacturer: xuzhou construction machinery group inc.
designer: ID center of jiangsu xuzhou construction machinery research
* silver prize
this 'xt680' telehandler is a compact structure that adopts a variety of steering modes, a fully-open hood and reasonable bridge load. the transparent frameless glass door design is noise proof and shock absorbent, while offering panoramic vision and spacious views — ideal for operators. the overall design is influenced by bionics with joints drawing on those of the human body, exuding a presence of full, muscular power. the adoption of a unit frame makes for a shorter turning radius and brings good mobility. 80% of the product is made using recycled materials, and finished with lead free paint thus reducing its impact on the environment.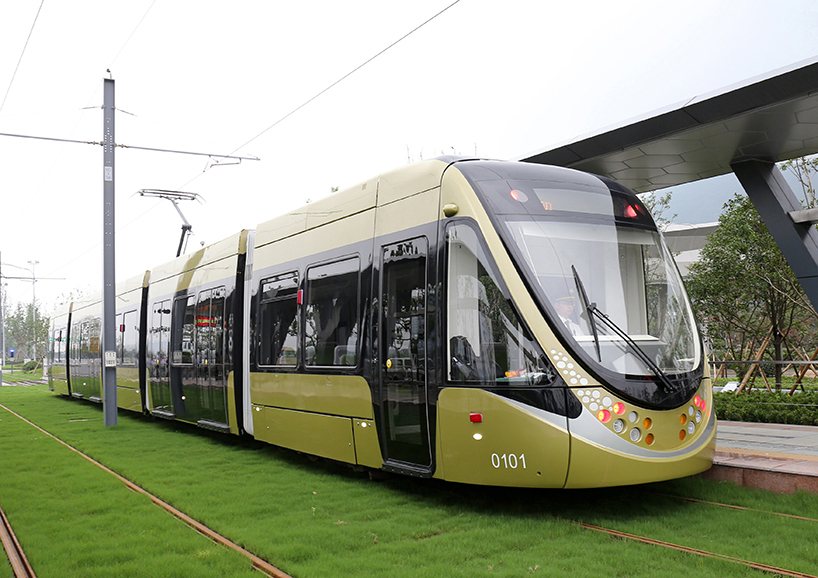 product: suzhou tram line 1CN
manufacturer: CSR nanjing puzhen co.,ltd
designer: MBD design france
* silver prize
the 'suzhou tram line 1CN' is a pioneering design that incorporates an axle-bogie with a simplified structure that improves the vehicle's running reliability and reduces wheel abrasion. the completely-new crash concept and rapidly exchangeable energy-absorption unit not only provide sufficient safety, but also improve the operation efficiency. the controller and operation buttons are integrated into the driver's desk in the cab, while extra wide driving vision brings convenience in visibility between man and machine. the vehicle head is realized in a manner similar to a smiling face which looks lively and delightful. the golden car body and black windscreen reflects the typical color combination chosen by the luxury industry, thus increasing the dignity of the car body, giving a sense of elegance.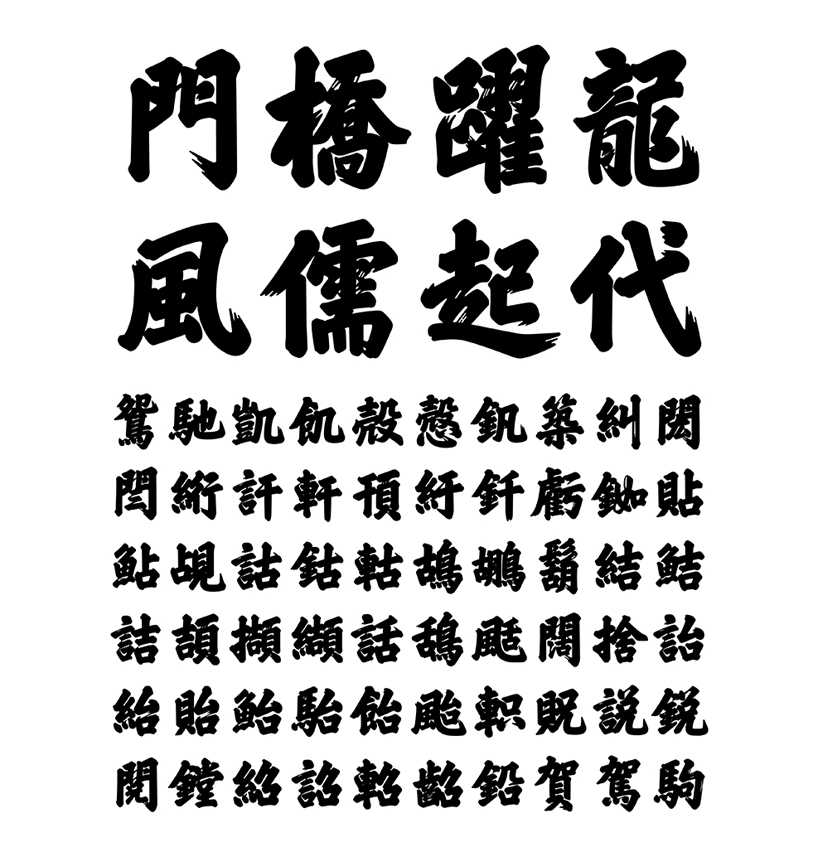 product: FZ bangshu xing
manufacturer: beijing founder electronics co.,ltd
designer: wang wen
* silver prize
'bangshu' is a computer font product that integrates traditional chinese calligraphy with modern typography design. it emphasizes chinese culture, especially the influence of the art of calligraphy, and is an example of design innovation which makes the historic past relevant in a contemporary context. 'bangshu' was specifically used in imperial tablets during the ming and qing dynasty, with the font expressing an aesthetic feeling of thick and graceful brush strokes that were seen in the past. the design shows shows great visual effect when being used at a large scale, and makes the art of ancient calligraphy accessible as a digital form.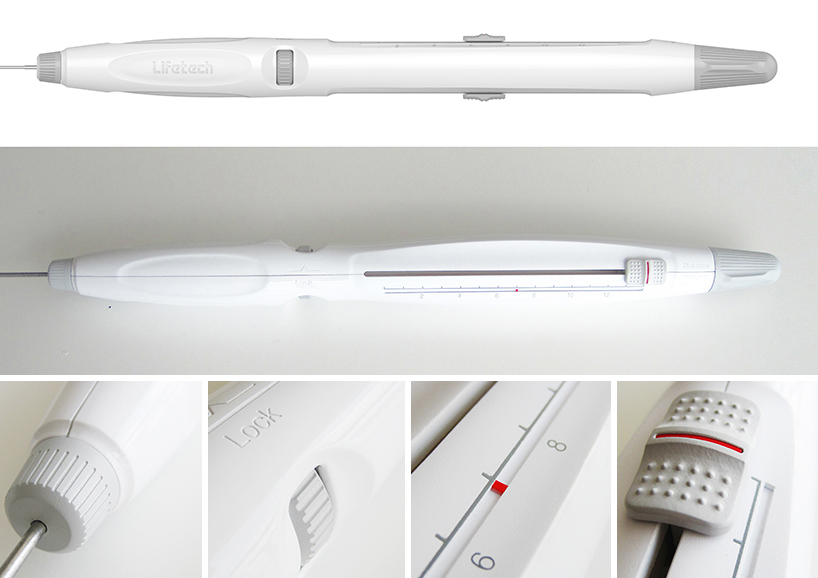 product: absorbable ASD closure system
manufacturer: lifetech scientific (shenzhen) co.,ltd
designer: april 6th design co.,ltd
* silver prize
an atrial septal defect (ASD) is the result of a hole in the septum or muscular wall that separates a heart's two upper chambers, and occurs when part of the atrial septum does not form properly. the absorbable 'ASD closure system' is the very first biodegradable version of its kind. compared to traditional products that are currently on the market, it is an implantable device which is absorbable by the human body. the design can block the incongruous flow of blood, and in later stages, can encourage body tissue to grow spontaneously, and finally be drawn in to close the gap. this process eliminates clinic-related complications and adverse effects in the case of permanent closure maintenance.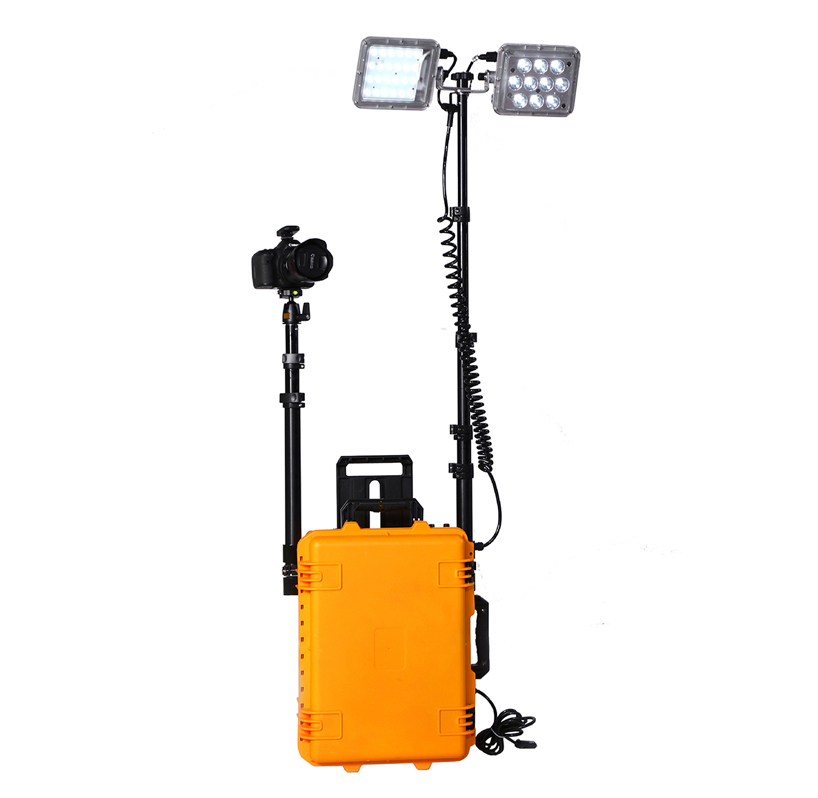 product: FW6108 portable multi-functional lighting device
manufacturer: ocean king lighting technology co., ltd
designer: ocean king lighting technology co., ltd
* silver prize
'FW6108 mobile multi-function lighting device' adopts a unique crate design, which moves on rollers and is equipped with a brake system. the product wisely meets the real needs of a real working situation, and is particularly practical when natural disasters and accidents happen, offering required illumination. compact, easy to carry and connect, the system utilizes a lift rod structure to enlarge the lighting area, with the cap height and angles freely adjustable. switching power supplies is done through computer control. condenser and floodlight configurations enable infinite positions, and features an attached tripod for supporting a camera.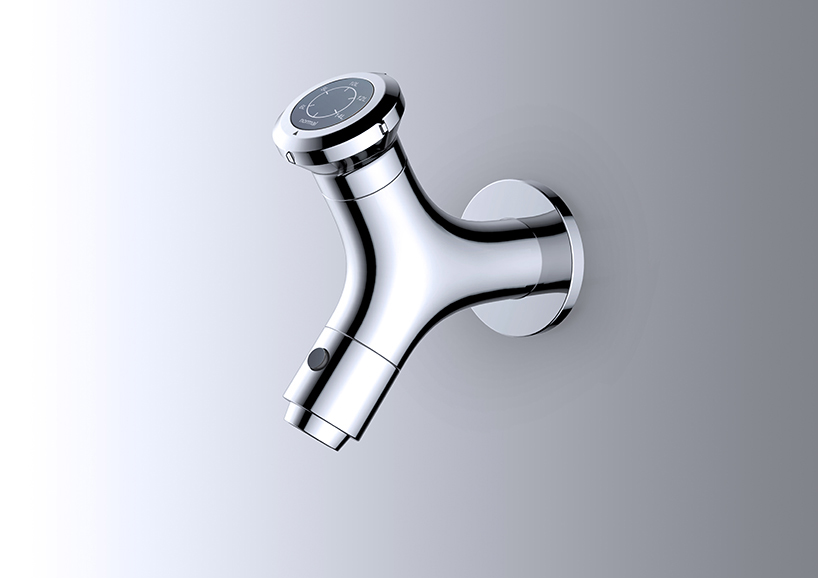 product: quantitative quick tap
manufacturer: foshan rifeng enterprise co.,ltd
designer: foshan rifeng enterprise co.,ltd
* silver prize
the 'quantitative quick tap' is a very appealing combination of functionality and aesthetics. the design of the faucet follows a clear and logic formal language, determined by user needs. the preset water quantity function enables the product to automatically shut down when the water reaches the preset amount. a switch is placed at the water outlet to avoid addition pollution when touching it. the control wheel used for adjusting the water flow is seamlessly integrated into the body of the faucet. although it's a non-electronic system, the 'quantitative quick tap' conveys outstanding accuracy. the challenge to unify the wall-mount, the outlet and the control knob in one consistent body has been executed perfectly.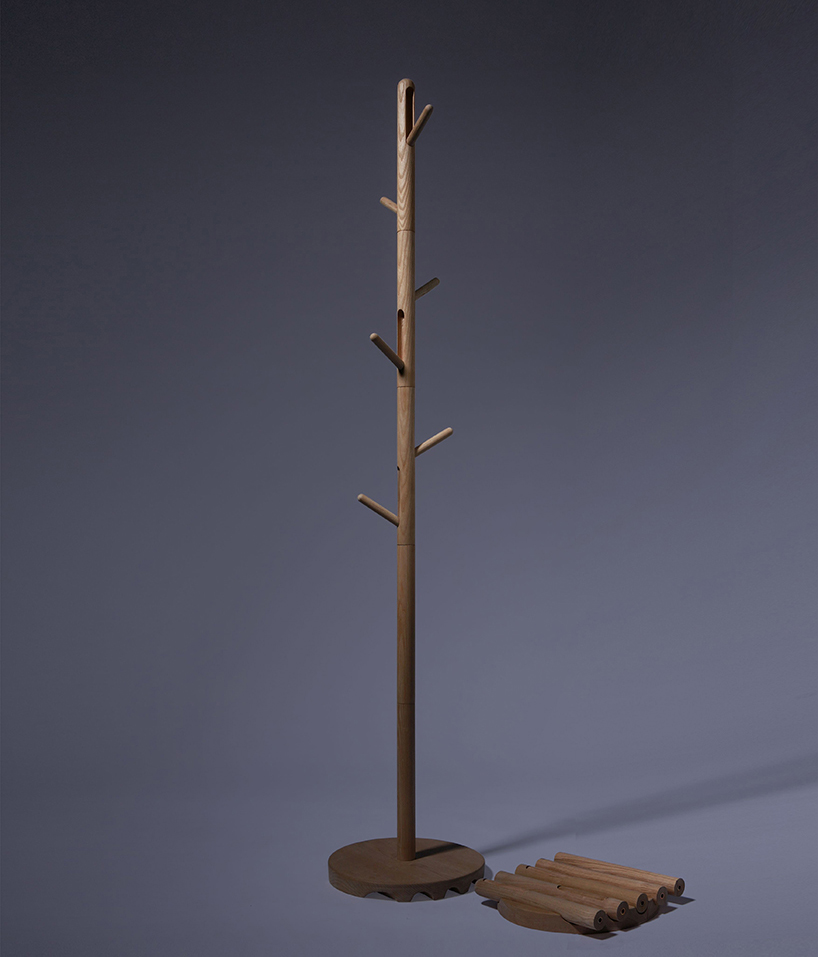 product: wu
manufacturer: gaoshang living (guangzhou)co.,ltd
designer: zhou anbin, lei nanshi
* silver prize
the 'wu coat stand' is a result of milling techniques which brings forth a product that projects a high manufacturing efficiency, is easy to assemble and ship. the treatment of the rod and branch is very impressive and whimsical, and offers the appearance of a young tree. the main structure is divided into 5 parts to avoid deformation of hook lengths. the assembly of the 'branches' and rods, makes for compact packaging, thus reducing shipping costs. the 'wu coat stand' represents a perfect combination of the spirit of oriental craftsmanship and current furniture trends.
a diverse digital database that acts as a valuable guide in gaining insight and information about a product directly from the manufacturer, and serves as a rich reference point in developing a project or scheme.
designboom will always be there for you
milan, new york, beijing, tokyo

,
since 1999