dec 31, 2010
rian hughes: lifestyle illustration of the 60s
illustrations from 1960 left: lynn buckham in 'woman' magazine right (clockwise from top left): lynn buchham in 'woman's own' magazine; gesa in 'woman's own' magazine; robert patterson in 'woman' magazine; bill whittingham in 'woman's own' magazine;
editor: rian hughes publisher: fiell language: english/ french/ dutch year: 2010 size: 576 pages, 24.9cm x 19.4cm isbn: 978-1-906863-04-3
http://www.fiell.com/page/our-books
_____________________________________________________________________
designboom rating:
_____________________________________________________________________
lifestyle illustration is not, despite appearances to the contrary, a recent phenomenon. it has simply been on sabbatical – undoubtedly somewhere exotic, somewhere where the men are urbane and angular clotheshorses, the women kittenish and sultry, with lashes long enough to shelve your travel souvenirs on. content edited by designboom friend rian hughes, 'lifestyle illustration of the 60s' is an assemblage of magazine artwork from 1960-1969. over 1,000 retouched images of stylistically diverse illustrations reveal the ranging social aspirations from the cultural decade of sexual freedom and political optimism.
best known for his award-winning graphic design, illustration and comic art, rian hughes has selectively compiled a set of illustrations tracing sixties fashion and pop culture, giving us a taste of the stylish and sophisticated lifestyle of the time. he provides a forward with a brief history of the art form, contextualizing its place within a wider social framework. the book, comprised of more than 1000 full color images visually documents how much life has changed since the 60's, and concludes with biographies for each of the illustrators featured.
is it for me? if you appreciate old school illustrations, vintage fashion or collect circa 1960 furniture, fashion and objects this book is for you. filled with rhetoric exemplifying life in the 60's, the illustrations provide a narrative into the romantic and domestic aspirations that filtered into suburban homes through magazines such as 'woman's own' and 'woman'.
illustrations from 1962 left (top – bottom): antonio bosch penalva in 'serenade' magazine; jordi longaron in 'serenade' magazine right: angel badia camps in 'serenade' magazine
illustrations from 1964 john lewis 'woman's journal' magazine
illustrations from 1968 caroline smith for 'intro' magazine
illustrations from 1963 lynn buckham in 'woman's own' magazine
illustrations from 1966 left (top – bottom / clockwise): uncredited in 'trend' magazine; bill whittingham in 'woman and home' magazine; mark miller in 'woman's own' magazine right (top – bottom / clockwise): roger coleman in 'honey' magazine, top right: andy virgil in 'woman' magazine, bottom: brian sanders in 'woman' magazine
illustrations from 1967 caroline smith in 'petticoat' magazine
cover, coby whitmore
apr 29, 2017
apr 29, 2017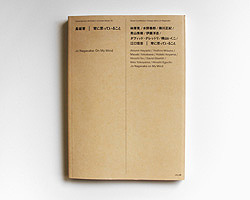 feb 03, 2017
feb 03, 2017
dec 12, 2016
dec 12, 2016
may 26, 2010
may 26, 2010