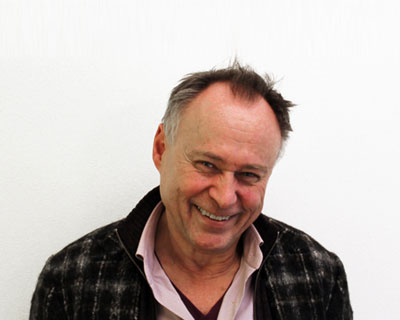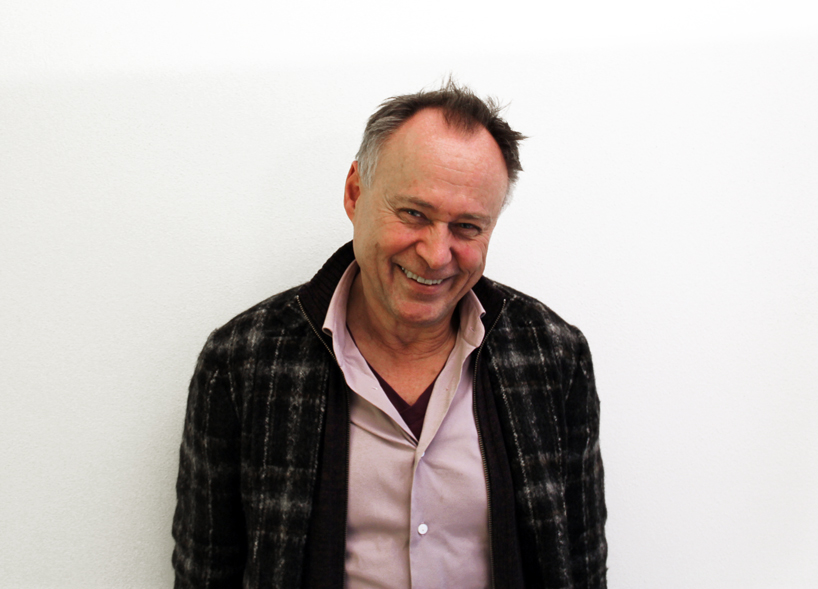 mar 18, 2013
richard lampert furniture collection
 richard lampert furniture collectionportrait © designboom
founded in 1993, the richard lampert collection stands for creative ideas within design standards, industrial production, quality craftsmanship and environmental awareness. the stuttgart, germany based richard lampert produces furniture with the design motto 'as little as possible, as much as necessary'. his aim is to offer high quality products, produced in germany (excluding the rattan furniture which is produced in indonesia). the collection includes furniture for the domestic environments (indoor and outdoor use), for work at home or in offices and for children. designboom speaks with richard lampert about the collection's innovative solutions for the furniture industry.
interview: richard lampert speaks to designboomvideo © designboom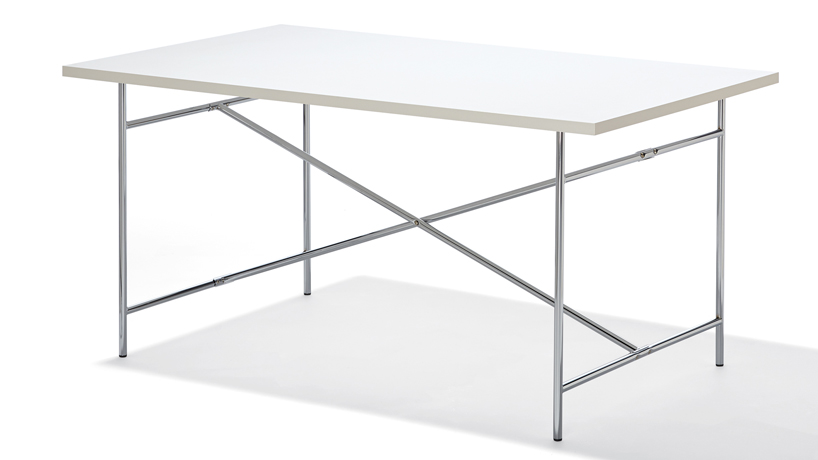 eiermann table frame – egon eiermann, 1953image courtesy richard lampert
the eiermann table is a real classic in furniture design history. the original table frame was designed in 1953 for german designer egon eiermann's own office, the cross in one piece, placed diagonally between the sides. for many years the original version seemed to have vanished. richard lampert received sole manufacturing rights for the eiermann table series in 1995 by the eiermann family.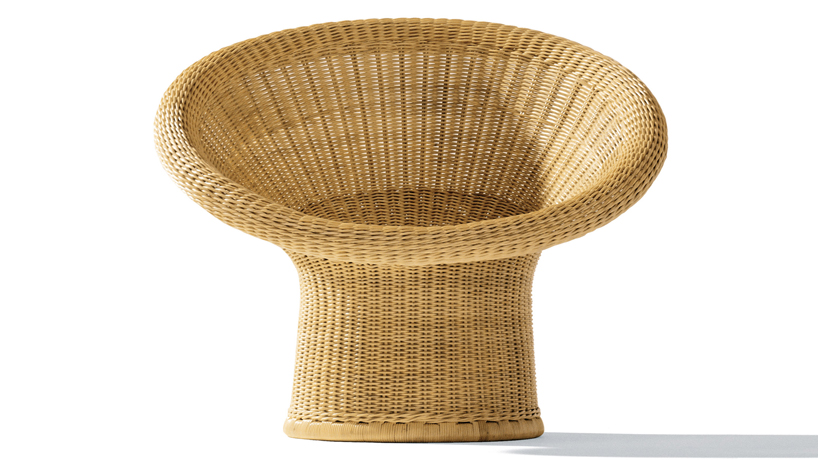 'E10' rattan chair front view – egon eiermann, 1949image courtesy richard lampert
the rattan chair is another eiermann milestone of furniture design. it has been developed by observing the craftsmanship of the weavers, through the understanding of the construction processes and capabilities of the material.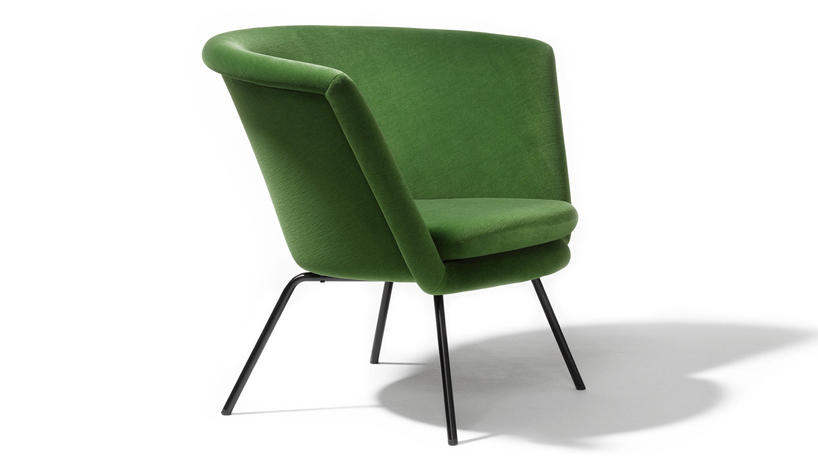 'H57' chair  – herbert hirche, 1957 image courtesy richard lampert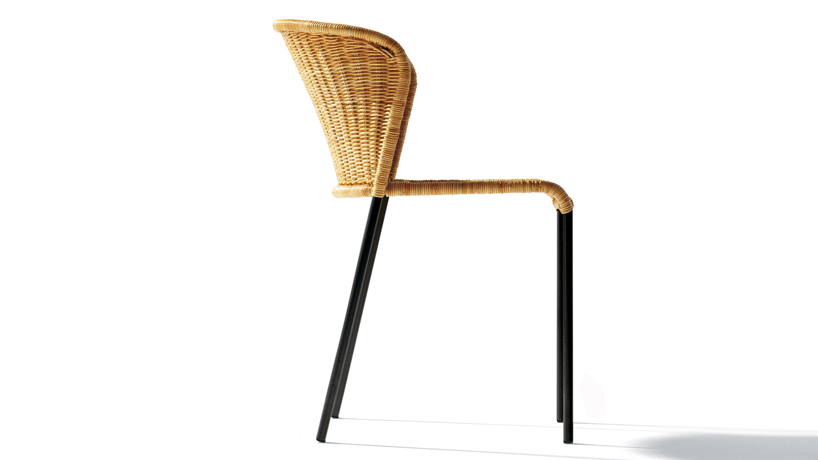 'santa lucia' chair side view – herbert hirche, 1969 image courtesy richard lampert
these chairs bear little resemblance to the classical colonial or finca-style furniture made of rattan. the chair is also available in weather resistant and easy to clean polyethylen fiber.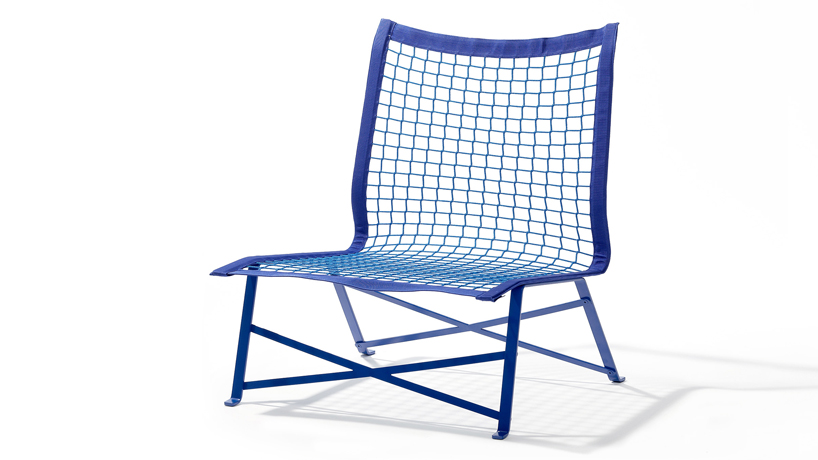 'tie break' chair – bertjan pot, 2012 
tie break combines tennis netting, safety belts and flat-rolled steel in a very unconventional way. an extremely comfortable outdoor chair that needs no additional cushions and does not have to be taken inside when it's raining: it can simply stay outside the whole year round.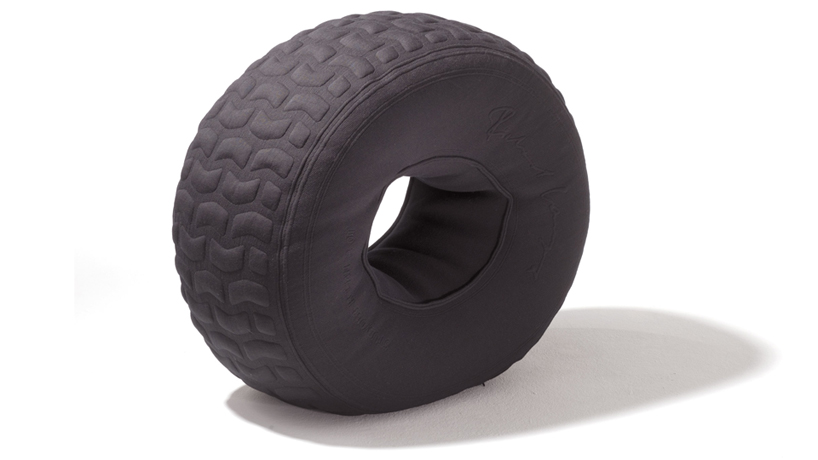 'pit stop' beanbag – bertjan pot, 2010 image courtesy richard lampert
bertjan pot's pit stop beanbag offers many opportunity to lounge and play. read more here.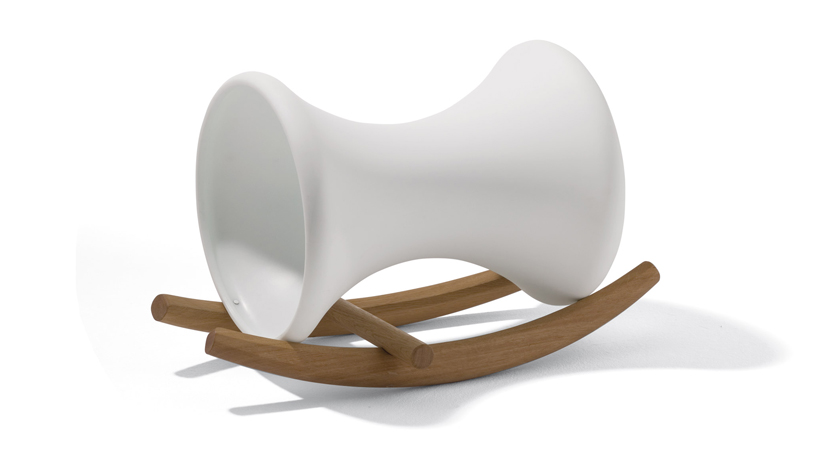 'rocker' rocking horse – doshi levien, 2010 image courtesy richard lampert
doshi levien's rocker features a plastic hourglass-shaped body that rests simply on two wooden runners, promising hours of rocking fun, and, at the same time, being a piece that is as much a design object as it is a plaything.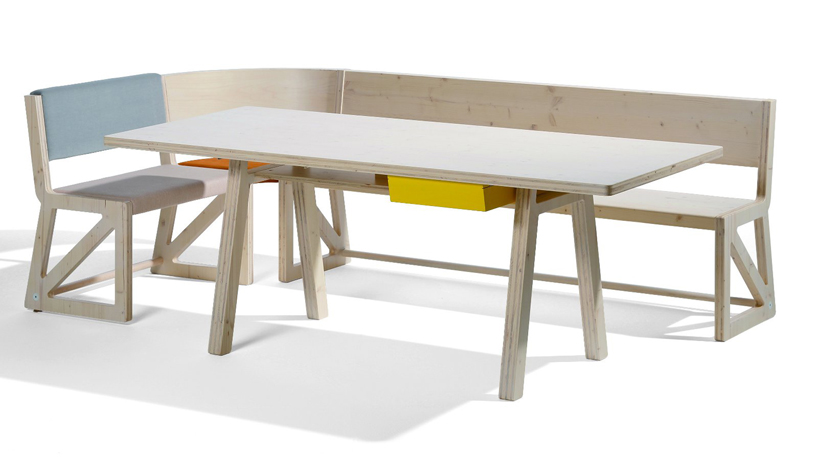 'stijl' table and bench – alexander seifried, 2011/2012image courtesy richard lampert
see our previous article on the stijl bench here.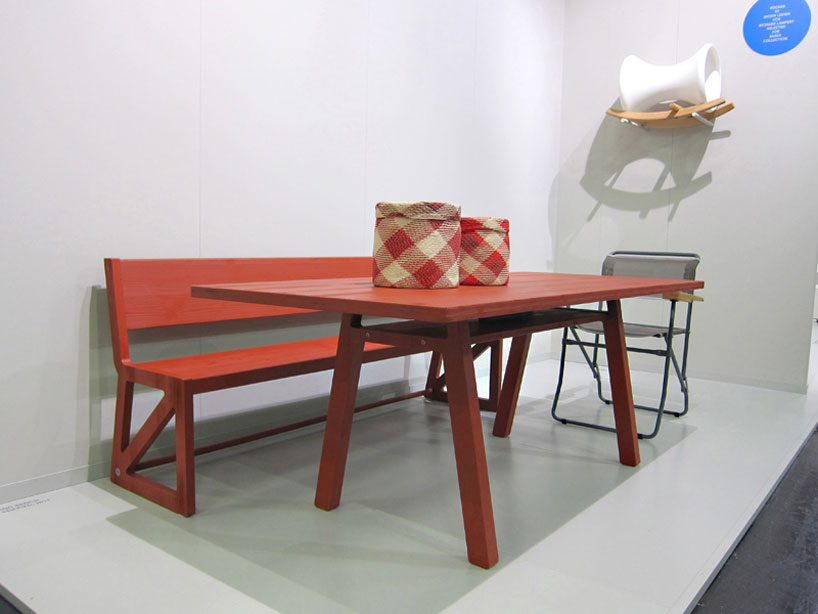 the stijl table and corner bench at richard lampert presentation at imm cologne 2013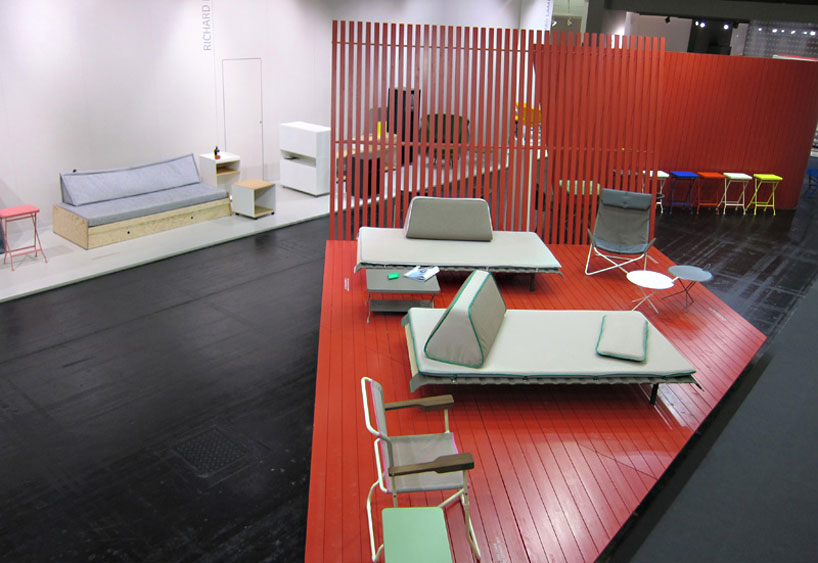 richard lampert presentation at imm cologne 2013 – sun lounger dish's island by alexander seifried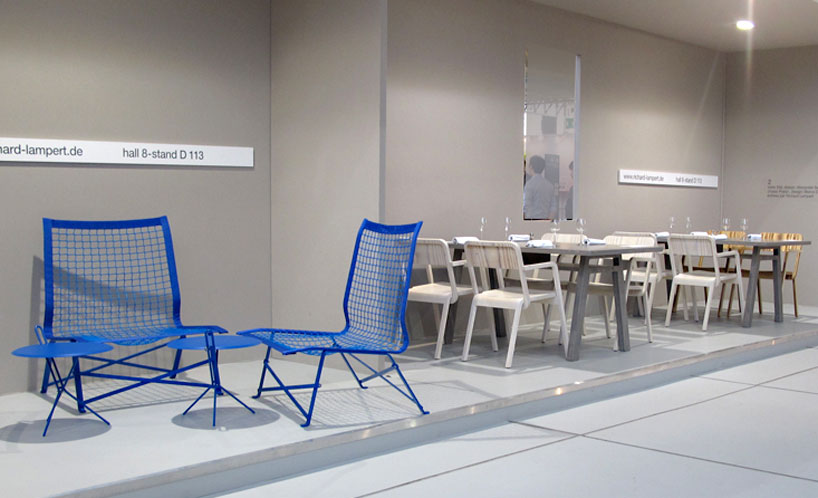 richard lampert collection inside the intramuros cafe at maison et objet 2013 in paris(from left to right) tie break outdoor lounge chairs by bertjan pot,  stijl tables by alexander seifried and  prater chairs by marco dessi
see our article on the 2013 maison et objet intramuros cafe in paris here.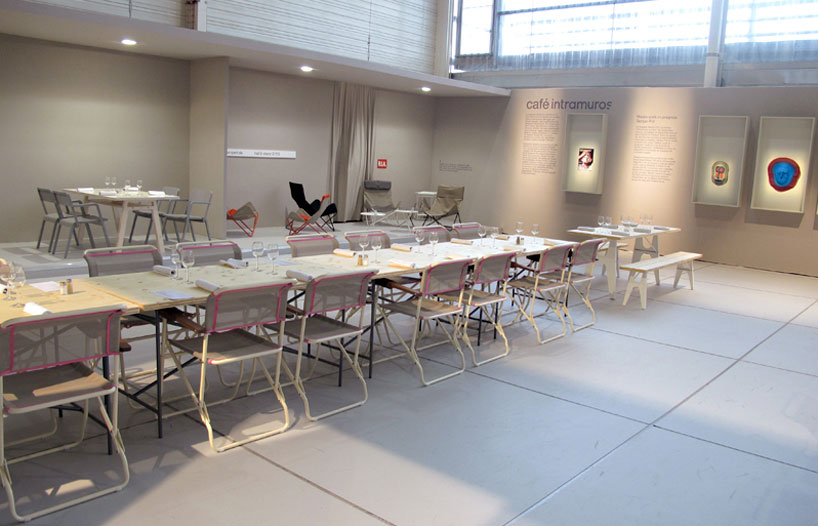 richard lampert collection inside the intramuros cafe at maison et objet 2013 in paris with eiermann tables and the mash folding chairs by alexander seifried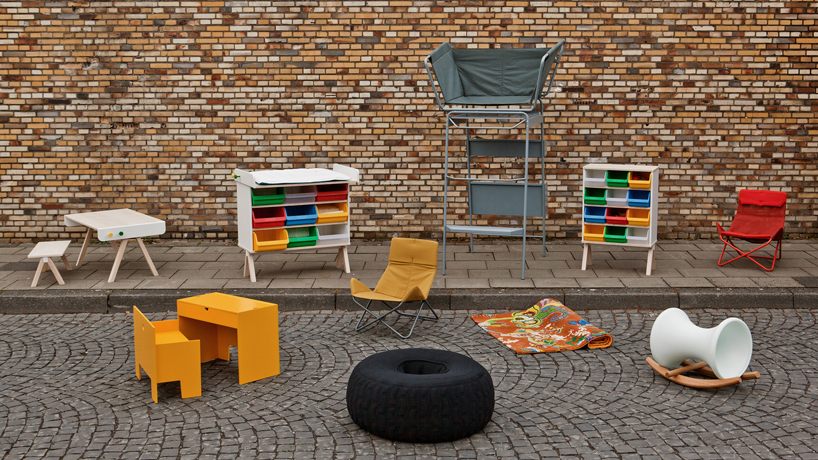 richard lampert kid's furniture collection
jan 26, 2013
jan 26, 2013
jan 22, 2013
jan 22, 2013
jan 22, 2013
jan 22, 2013
apr 22, 2013
apr 22, 2013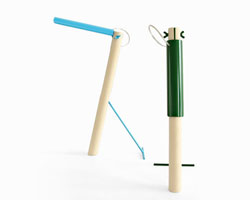 feb 20, 2013
feb 20, 2013
feb 19, 2013
feb 19, 2013
jan 23, 2017
jan 23, 2017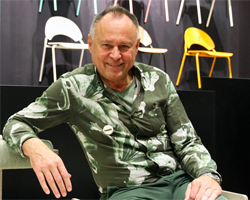 nov 08, 2016
nov 08, 2016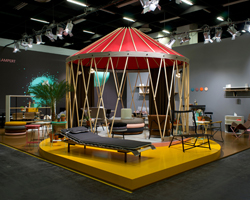 jan 21, 2014
jan 21, 2014