oct 27, 2015
ricky kloosterman's embrace chair strengthens bond between parent and premature baby
embrace chair strengthens bond between parent and premature baby
images by ricky kloosterman
offering a sensitive design solution to strengthen the bond between parents and their premature baby, design academy eindhoven graduate ricky kloosterman has designed 'embrace', a piece of furniture made for the clinical environment. having the understanding that the care for premature babies is a stressful time, new parents often find neonatal units overwhelming by the little space for privacy and the amount of technology in the hospital units.
therefore, to promote skin-to-skin contact between the parent and child, the scheme features an organic, rounded form with a tall back. the curved sides are lined with hygienic imitation leather cushions to provide intimacy and warmth; all of which offers the family privacy and a sense of security in a soothing environment. large enough to fit at least two people comfortably, tubes and medical equipment can be hung and integrated subtly into the back of the seat.

the compact design can be arranged around a neonatal unit

the tall back gives privacy and seclusion to the family

'embrace' on display during the design academy eindhoven's graduate show
image © designboom

medical tubes can easily be hidden and tucked away behind the cushioning
image © designboom

ricky koosterman with her embrace project
image © designboom
read more of designboom's dutch design week coverage here.
project info:
medical textile: vyva fabrics amsterdam
wood: broeinest eindhoven
furniture maker: wessel van offeren eindhoven
upholstery: geert jacobs venlo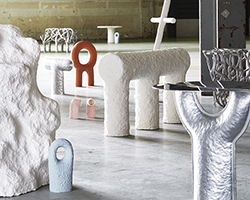 may 02, 2017
may 02, 2017
nov 17, 2016
nov 17, 2016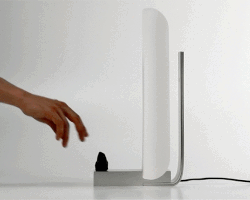 oct 30, 2016
oct 30, 2016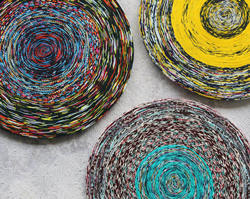 nov 27, 2015
nov 27, 2015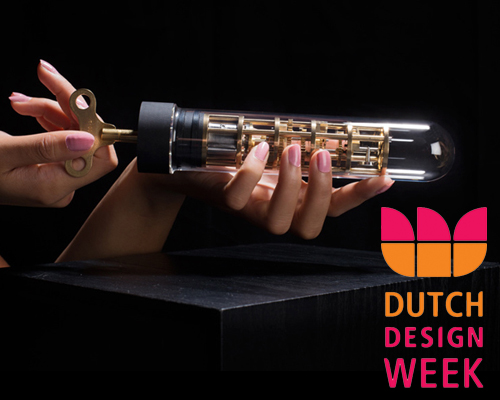 oct 23, 2015
oct 23, 2015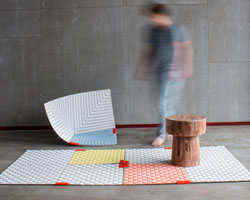 oct 21, 2015
oct 21, 2015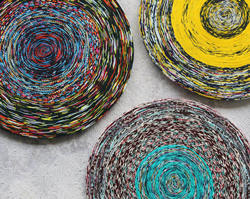 nov 27, 2015
nov 27, 2015
nov 09, 2015
nov 09, 2015
oct 28, 2015
oct 28, 2015