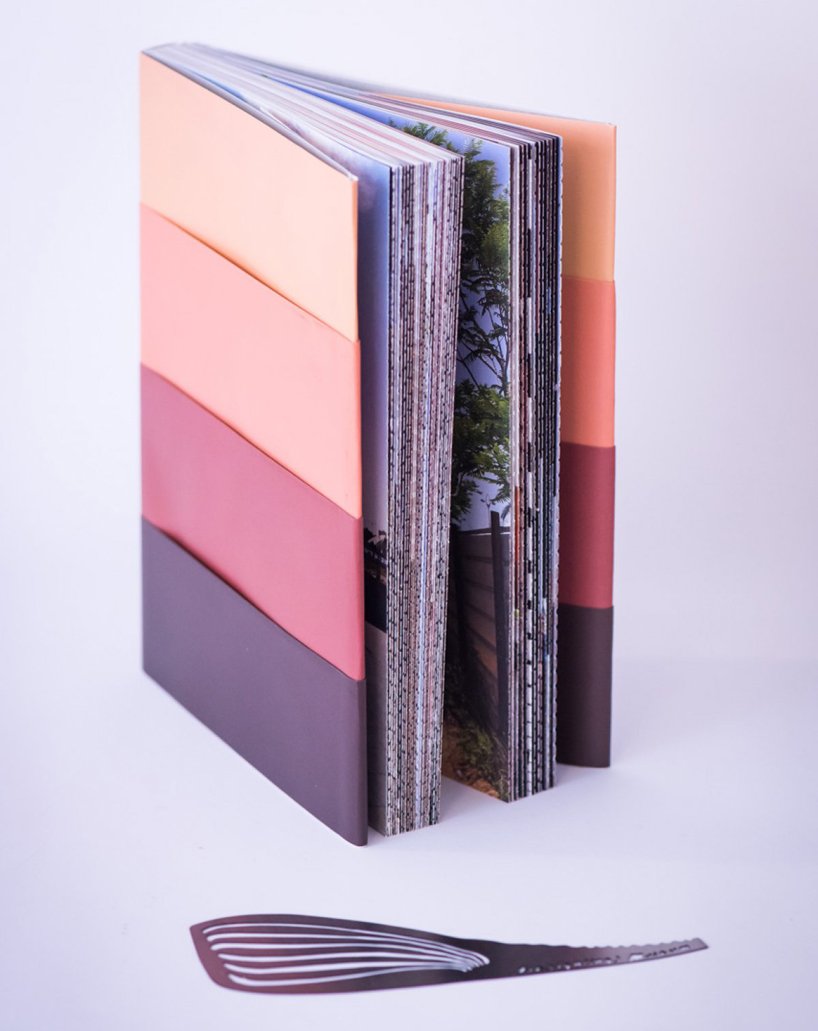 apr 29, 2016
ron arad and design(ing) museum reveals the construction of design museum holon
ron arad and design(ing) museum reveals the construction of design museum holon
design(ing) museum
editor: ron arad, asa bruno and paul madden
publisher: lir and mor
design: ron arad, asa bruno and noa schwartz
year: 2016
format: 16.5 \ 22 cm
features: 167 pages 
language: english
ISBN: 978-965-92486-0-5

designboom rating:
 (excellent, recommended)
the design museum holon opened in march 2010 and has since established itself as an important centre for design and contemporary culture. housed in an distinctive building by architect ron arad, design museum holon is a vital and dynamic resource for designers, students, creative industries and the general public.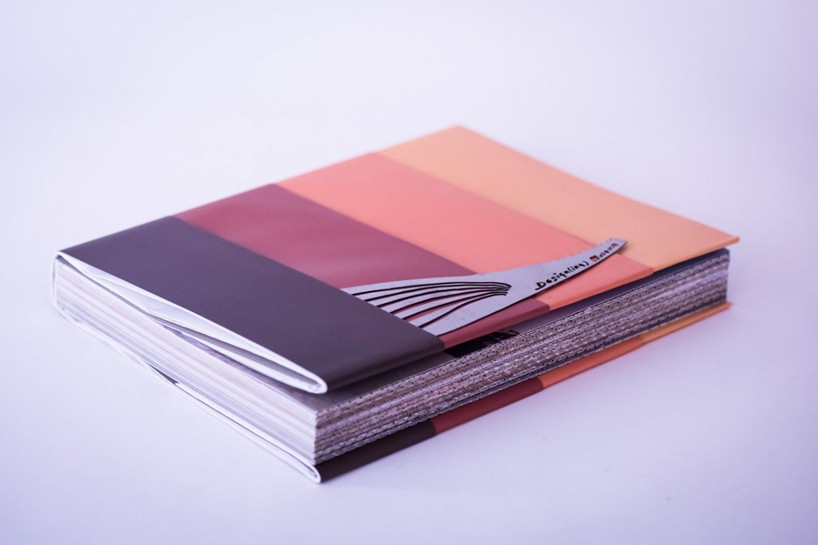 design(ing) traces the construction of design museum holon
to celebrate the cultural institution's fifth year of activity, ron arad and asa bruno have published a detailed journal on the building, which traces the evolution of the project from its inception as an idea for a gallery within a crumbling local authority building, into an internationally acclaimed design museum. through an anecdotal and playful dialogue between personal observations, sketches, construction site photos, diagrams and graphics, the book structure echoes the spirit of the museum itself, and sheds light on the people and processes behind the architecture.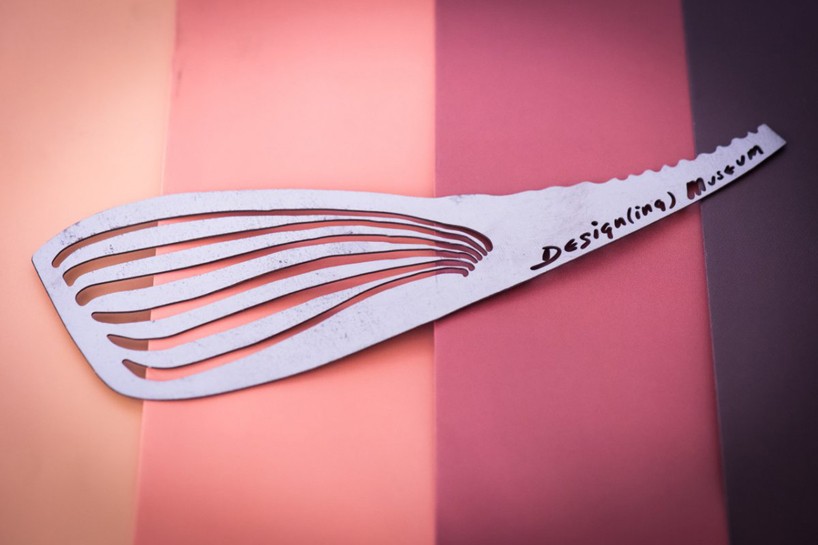 the book has been published to celebrate the museum's fifth year of activity
coloured strips are wrapped around the cover of the book which mimics the layered steel façade found on the exterior of the building. designed as a collectible object, the volume includes a patinated steel paper knife for readers to use in the process of revealing the narrative contained within its perforated french-folded pages. one has to physically cut through the pages to reveal the text and imagery, establishing a different type of interaction between the reader and the book and the way in which they experience the construction of design museum holon.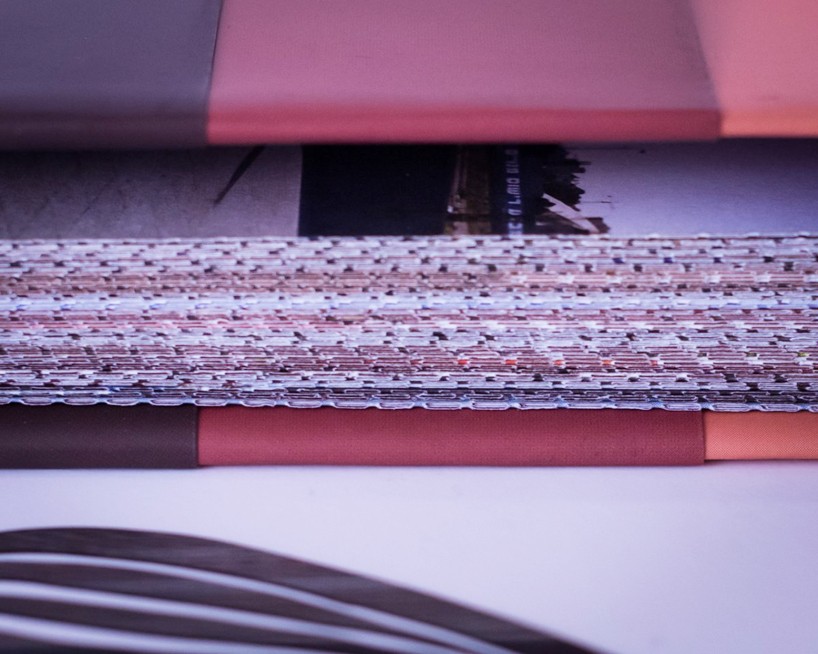 the narrative is contained within its perforated french-folded pages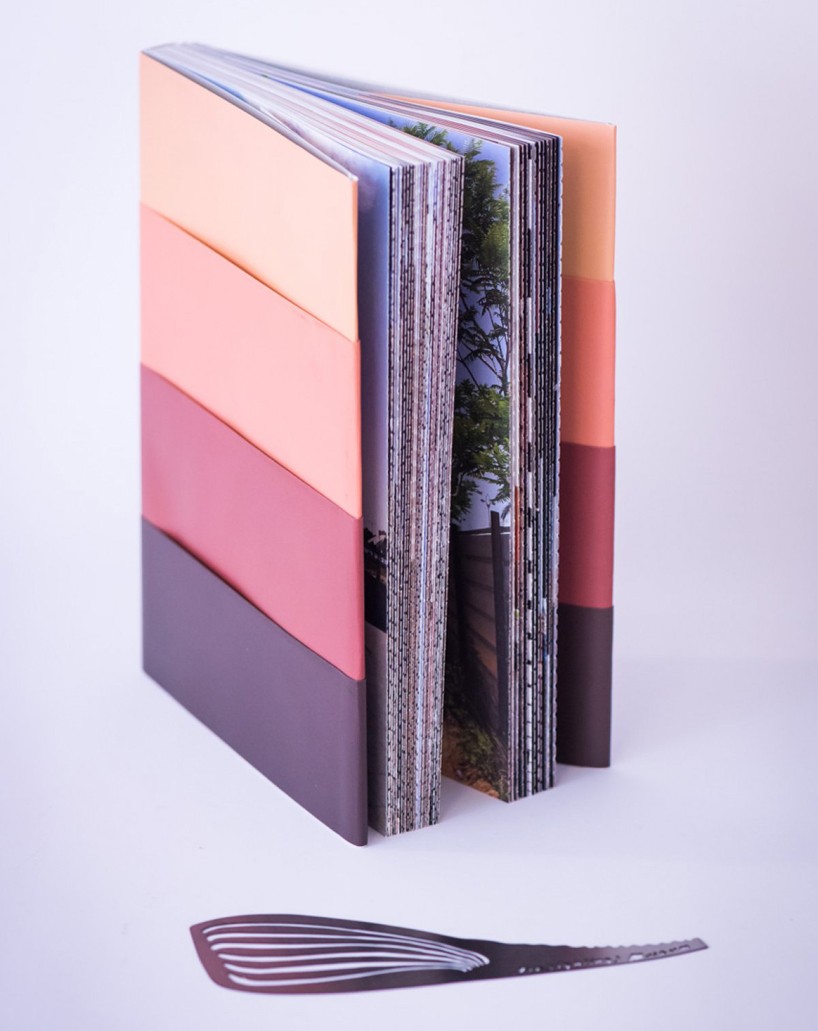 the reader has to physically cut through the pages to reveal the text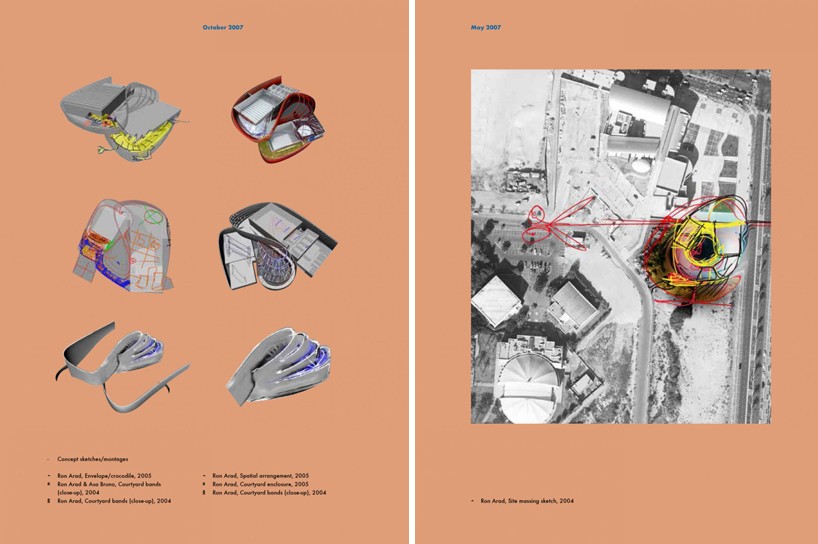 the journal traces the evolution of the project 
_________________________________________________________________________________________
designboom ratings:


interesting

good read, worth a look

very good

excellent, recommended

must have
_________________________________________________________________________________________
jun 08, 2016
jun 08, 2016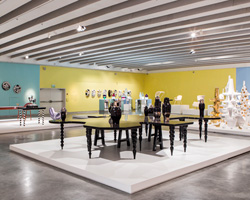 jan 16, 2016
jan 16, 2016
nov 23, 2009
nov 23, 2009
apr 29, 2017
apr 29, 2017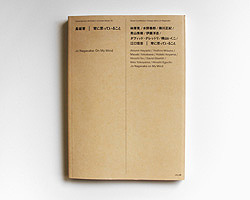 feb 03, 2017
feb 03, 2017
dec 12, 2016
dec 12, 2016
oct 24, 2017
oct 24, 2017
sep 26, 2016
sep 26, 2016
jun 18, 2016
jun 18, 2016