'quindici' is the third collaboration between italian furniture brand mattiazzi and renowned french designers ronan and erwan bouroullec presented at salone del mobile in milan. comprised of a lounge and chaise lounge chair, the collection features the creatives' innovative and poetic approach to timeless and beautiful furniture. while the first two collaborations explored the rather computerized manufacturing possibilities of the company, this new addition has been generated in a more direct and traditional manner.
the 'quindici' collection by the bouroullec brothers for mattiazzi comes in two styles: a simple, more uptight armchair, and the more luxurious lounge version with an extra leg rest. they both feature a t-shaped armrest that blends with its plain and smooth surfaces of delicate bright ash. the balanced angles of the wooden plates create a minimalist and compact furniture experience.
'due to its construction there is a strong emphasis on the silhouette which was designed to meet ergonomic demands,' comment the bouroullecs. 'the reclined seating position, the headrest and its generous armrests invited to reflect, to relax , to nap…'
the two pieces are available in three base colors: natural, grey and black, and with an upholstered version that adds physical comfort and color that the designers have called 'the sandwich'.
if you want to learn more about the bouroullec brothers, check out designboom's studio visit here.
jul 23, 2017
jul 23, 2017
jun 11, 2017
jun 11, 2017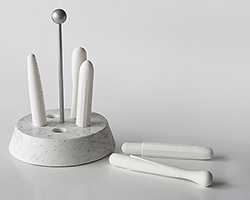 jun 07, 2017
jun 07, 2017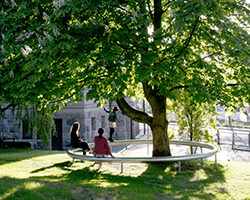 may 31, 2017
may 31, 2017
apr 17, 2017
apr 17, 2017
jan 24, 2017
jan 24, 2017
jun 02, 2017
jun 02, 2017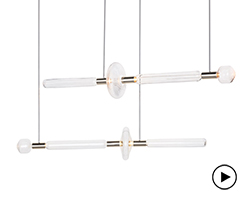 jun 01, 2017
jun 01, 2017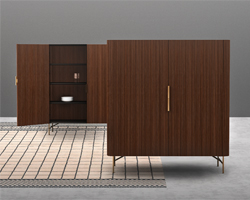 may 30, 2017
may 30, 2017