may 26, 2012
ross lovegrove: solar tree at clerkenwell design week
'solar tree' by ross lovegrove, installed in london for clerkenwell design week 2012 image © ashley bingham (A&M photography)
'solar tree', designed by ross lovegrove and manufactured by artemide, is bringing solar powered night lighting to london's st. john's square in its first UK installation, completed for clerkenwell design week 2012.
the sculpture unites solar panels and LED lighting units in a piece of urban furniture modeled on natural forms. the london installation is composed of 20 'stems', leading to six leaf-like solar panels, four large lights, and 10 'grass stalks', each also capped with an LED.
'solar tree' can function completely independently for up to three days, or alternatively work on the grid to feed back excess energy. its behaviour is controlled via an embedded AI system that automatically switches the LED lights on at night, balancing the light intensity dependent on the batteries' energy level and the environmental light conditions.
designboom covered 'solar tree' in advance of its first exhibition in 2007. the london installation of 'solar tree' will remain in st. john's square throughout the olympic and paralympic games, until late september 2012.
closer view of the panels image © ashley bingham
'the 'solar trees' communicate more than light… they communicate the trust of placing beautifully made, complex natural forms outside for the benefit of all. they bring nature to the grayness of urban environments and optimistically lift our senses towards the future and how the physicality of all the objects that surround us will inevitably change, either through need,though enlightenment or simply just the celebration of new form in industrial art that complements the new quest for biological forms in architecture.' – ross lovegrove studio
full view image © ashley bingham
looking up from ground level
at nighttime, the lamps use stored solar energy to glow
sep 18, 2017
sep 18, 2017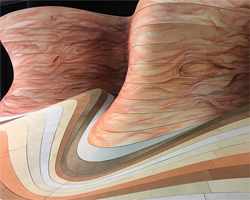 jan 29, 2017
jan 29, 2017
apr 27, 2016
apr 27, 2016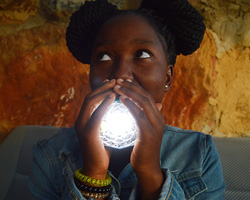 sep 01, 2017
sep 01, 2017
aug 26, 2017
aug 26, 2017
aug 24, 2017
aug 24, 2017
jan 17, 2016
jan 17, 2016
dec 03, 2015
dec 03, 2015
jan 03, 2014
jan 03, 2014