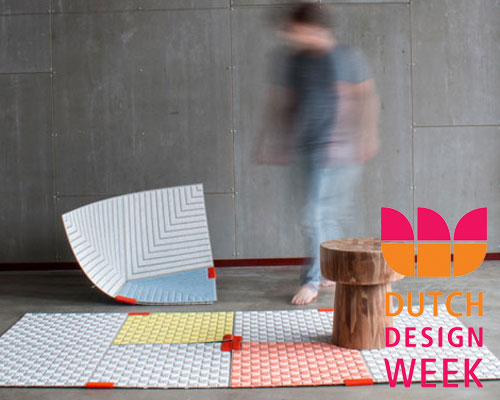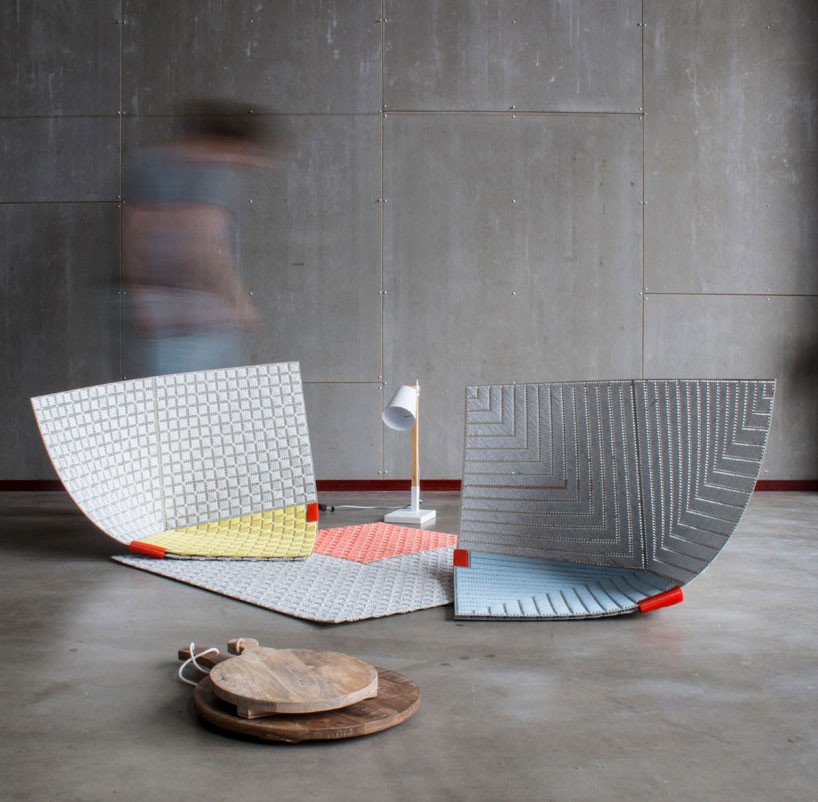 oct 21, 2015
sam linders develops foldable seat solution using embroidered tiles
sam linders develops foldable seat solution using embroidered tiles
images by sam linders and sjors kanters
ideal for small homes, compact and public spaces, design academy eindhoven graduate sam linders has developed 'wobble-up'. the project explores materials and ergonomics where the designer has created a geometric floor tile fabricated with a specific plastic and placed together to form a continuous grid. each rigid square has been mechanically punched with a series of holes and softened with colored jersey yarn to create a mosaic effect.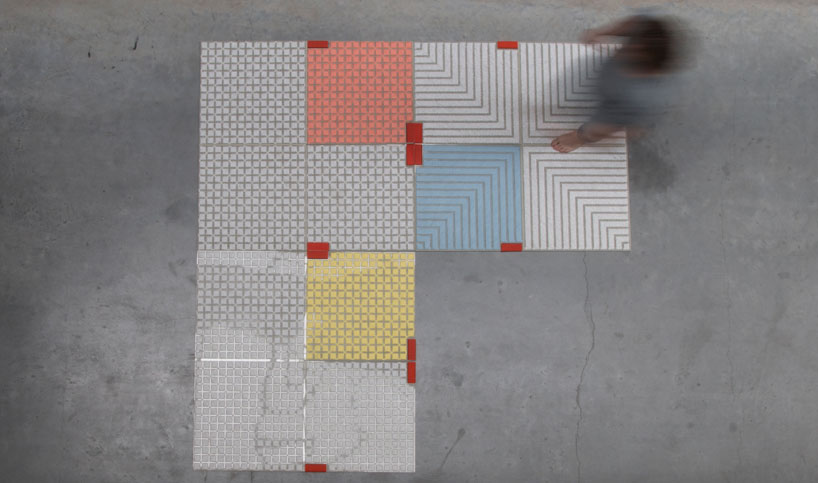 the tiles act as a decorative flooring element where each square can be turned into a 'wobbling chair'
the distinctive idea behind the carpet tiles is its adaptability. a velcro fastening that has been integrated into the design gives the user an option to quickly fold and secure the tile into a comfortable seat. the hands-on solution offer users an easy solution for back support and the choice to be folded or unfolded and in turn, the 'wobble-up' provides a fun, versatile and functional seating object for private and public spaces.
keep up with designboom's dutch design week coverage here.

with three simple actions, the carpet tiles fold into a seating object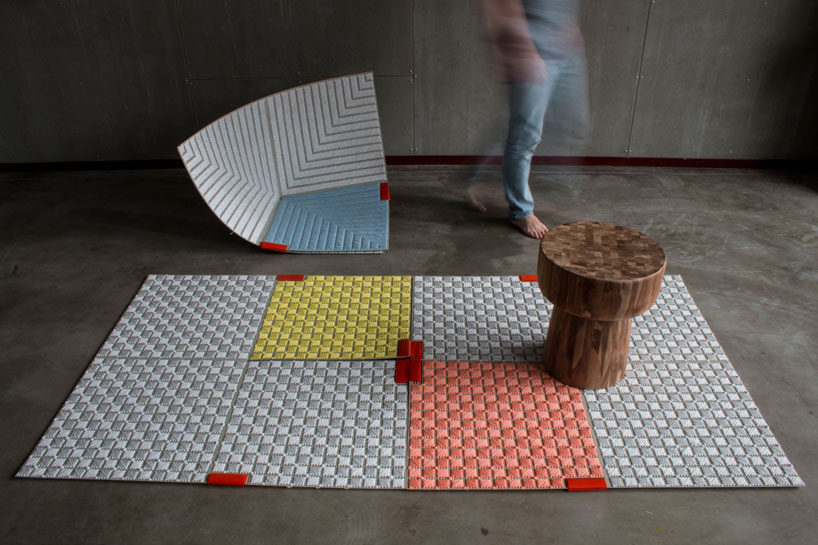 the wobble-up is fabricated with a rigid plastic and finished with a jersey yarn embroidery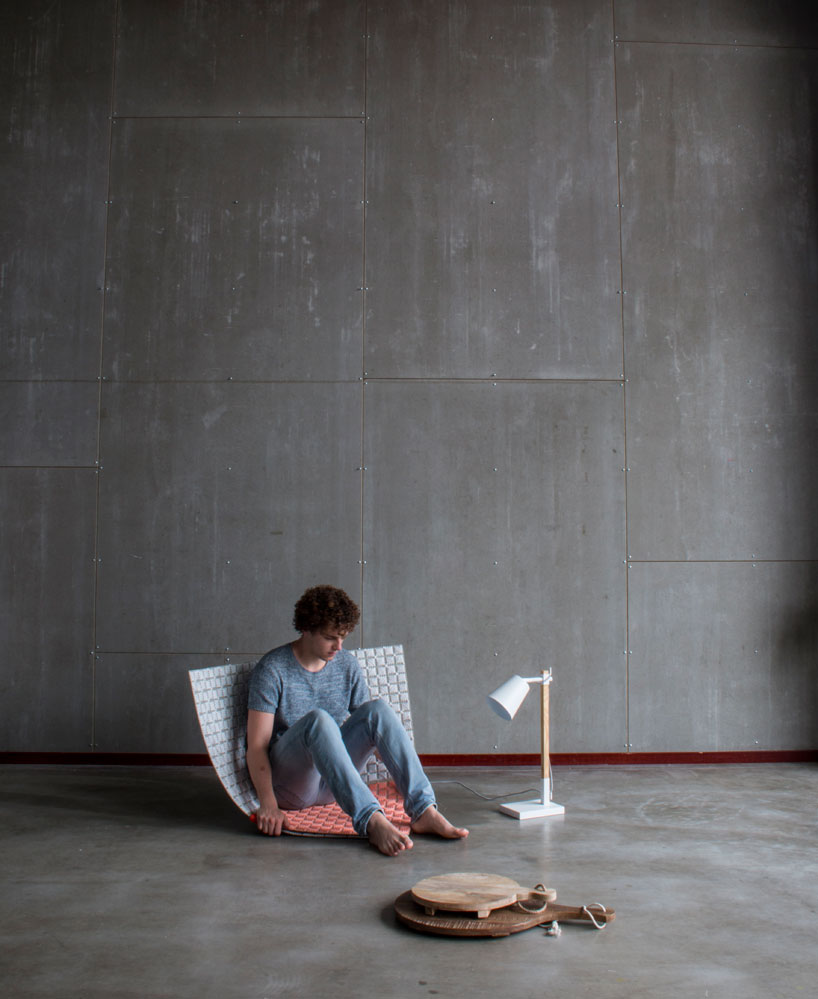 the idea was developed for people who enjoy sitting on the floor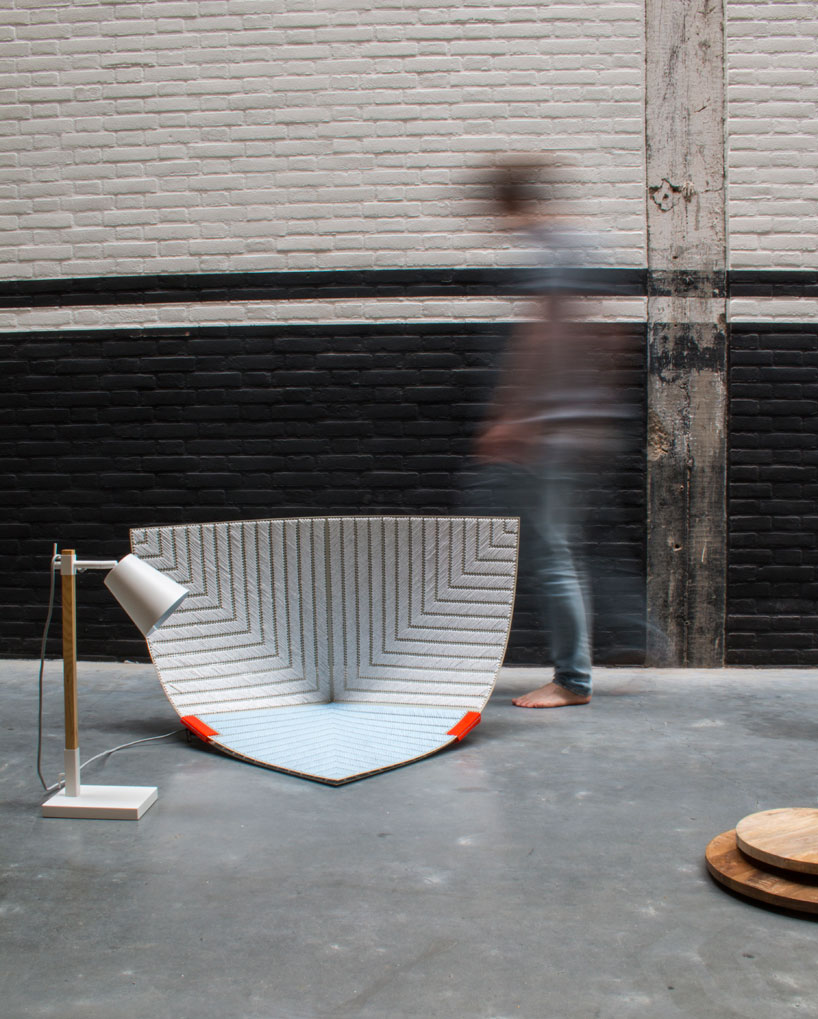 velcro fastenings on each side secures the tile as a seating object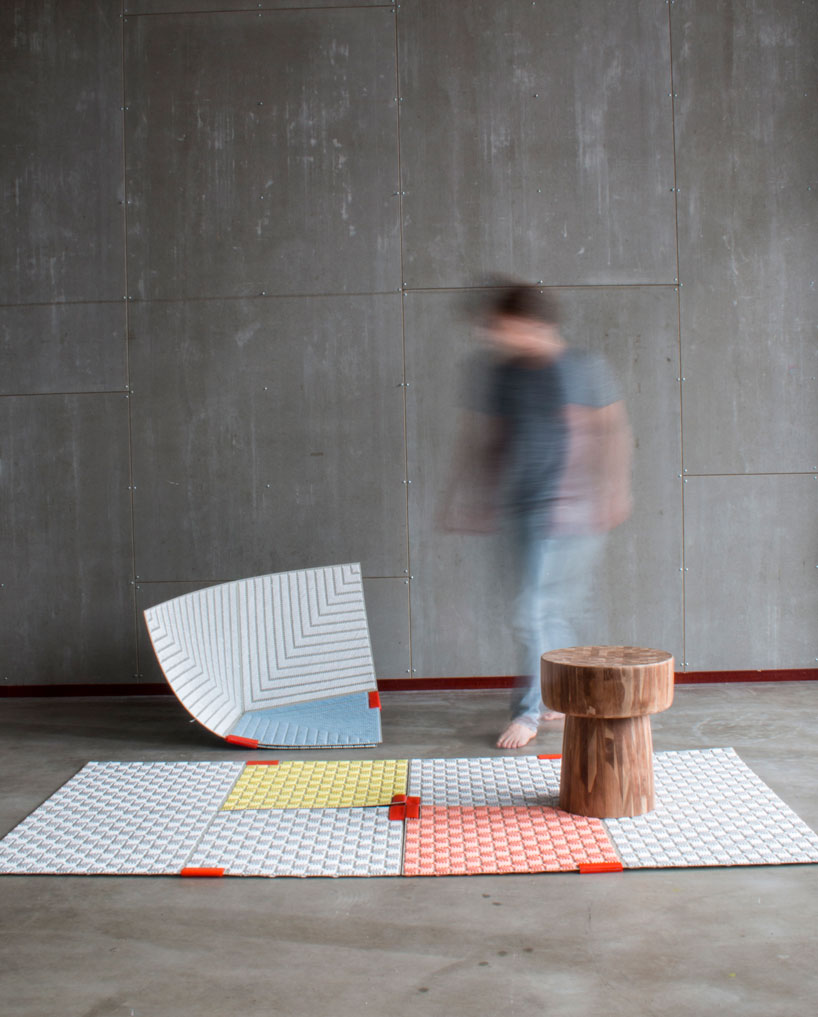 the colored and mosaic effect is an invitation to play with pattern and color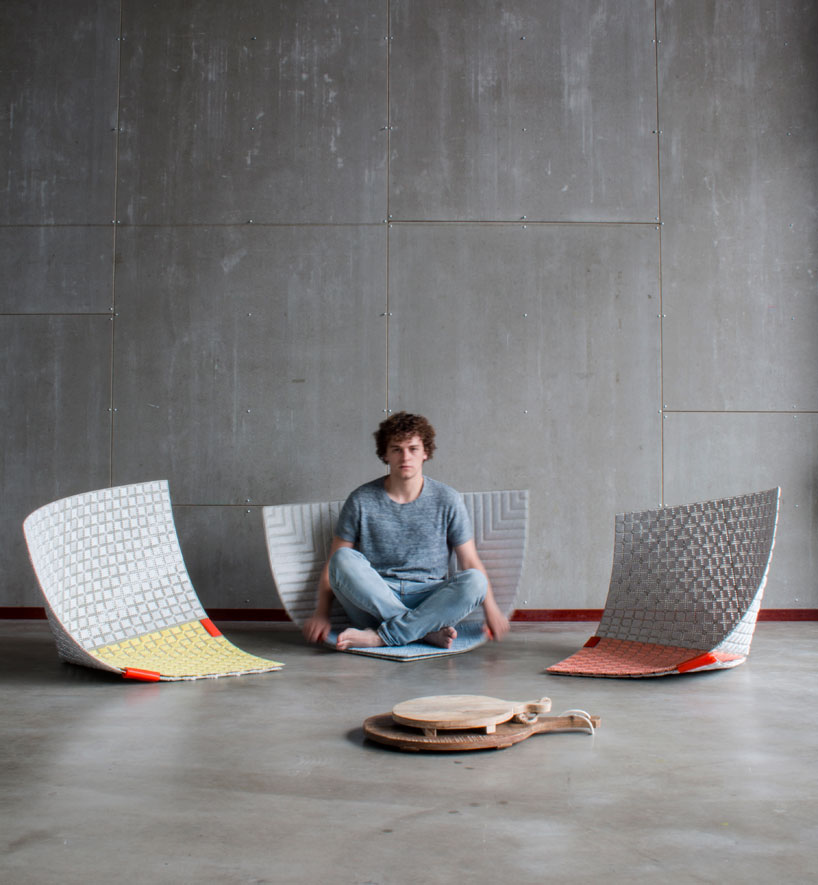 the hands-on solution offers users an easy solution for back support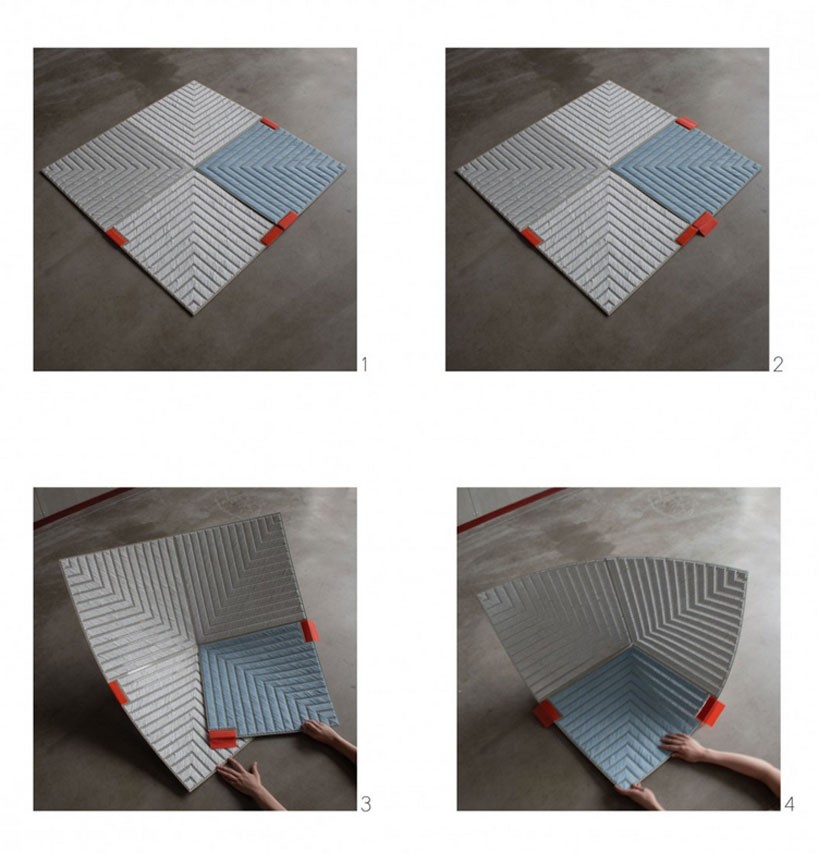 example on how to fold a tile into a seat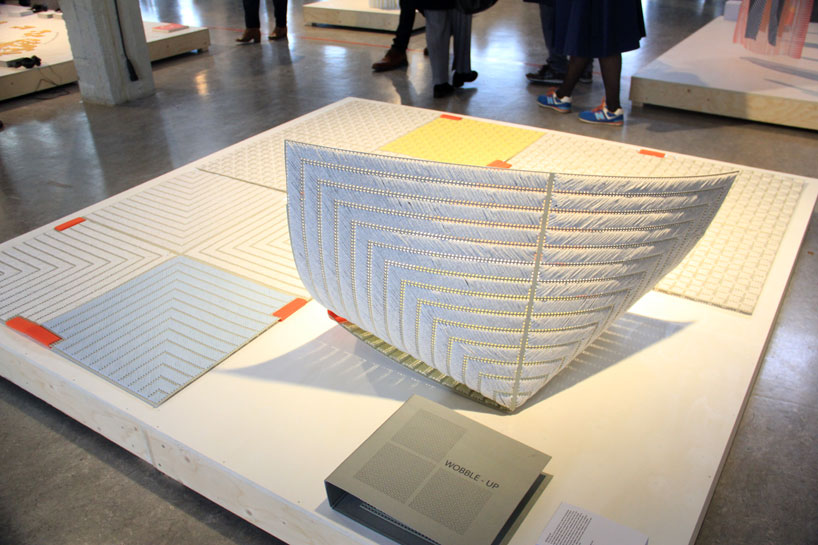 'wobble-up' project during the design academy eindhoven graduate show
image © designboom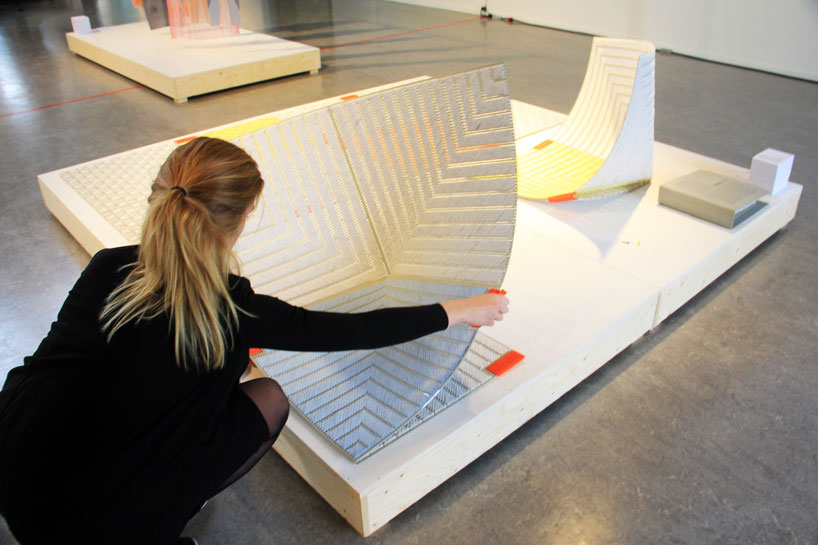 sam linders demonstrating the folding technique of her project
image © designboom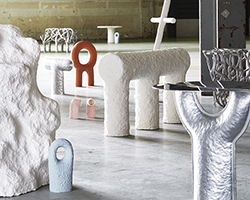 may 02, 2017
may 02, 2017
nov 17, 2016
nov 17, 2016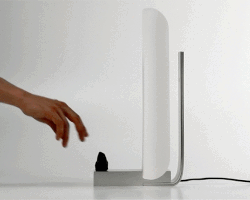 oct 30, 2016
oct 30, 2016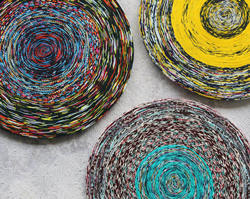 nov 27, 2015
nov 27, 2015
oct 27, 2015
oct 27, 2015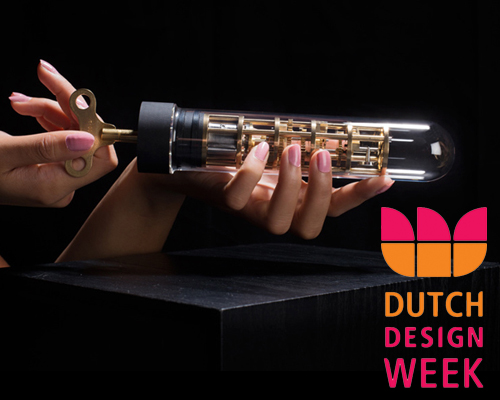 oct 23, 2015
oct 23, 2015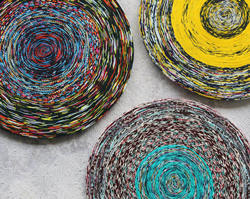 nov 27, 2015
nov 27, 2015
nov 09, 2015
nov 09, 2015
oct 28, 2015
oct 28, 2015