in the vibrant area of porta venezia milan, designer samer alemeen's apartment is the perfect expression of design fitting seamlessly into real life. on the occasion of milan design week alameen opened his doors to share his world, works, spirit and lebanese specialties and this is what we saw.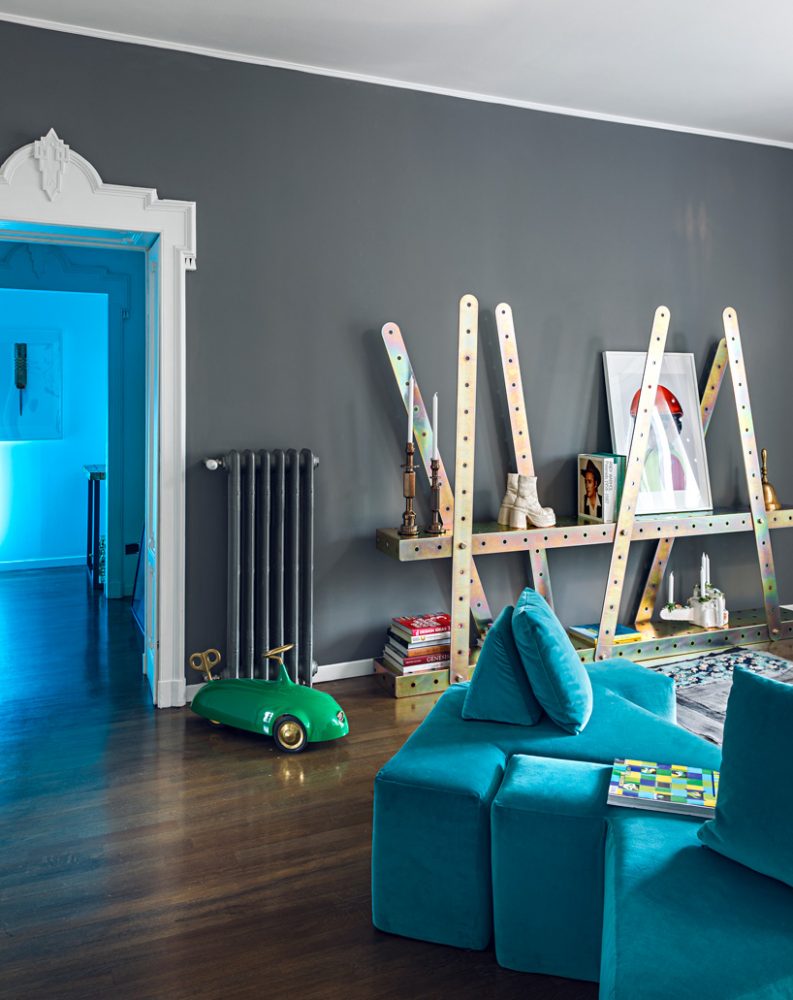 images courtesy of samer alameen
free from the confines of a showroom alameen showcases a range of designs presented with a personal touch and wit. on display a cabinet, a modular lounge and a couch fill a room with colourful variants in size and style, and together, the lebanese designer's adoration of history, memory and tradition is at once understood.
alameen's 'all you can seat' welcome visitors into the lounge area, a vibrant modular lounge inspired by the forgotten pattern from the alhambra palace. originally created as a single unit, a stool version is available in wood, metal & copper, slotting together in endless formations. elsewhere the 'undercover coffee table', composed of 6 copper legs in the form of an 8-sided star, is based on old arabesque geometry and patterns.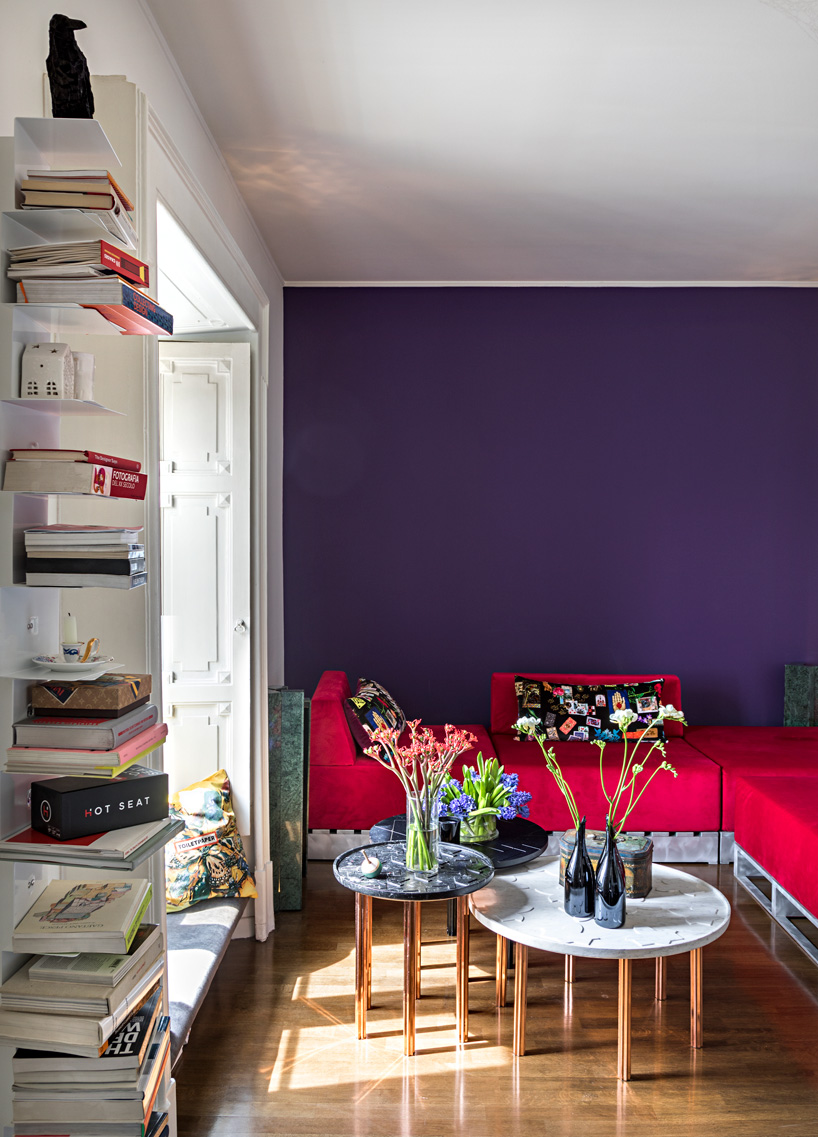 cargo couch: another arrangement of modular seating inspired by wooden palettes reworks their industrial form in hand brushed aluminum.
alameen showcases his collection of pieces both new and old, among a backdrop of effortlessly curated names. from seletti to roberta colombo, each piece finds its rightful place, plotted within a narrative that is both informative and playful.
'in one space I have 3 marbles (green, black and white), black wood, black metal, striped glass, copper and aluminum and brass, resin, red velvet and a purple wall', alameen explains. 'it works, and of course not by chance. this is who I am as a person, I seek diversity, change, vibrancy'.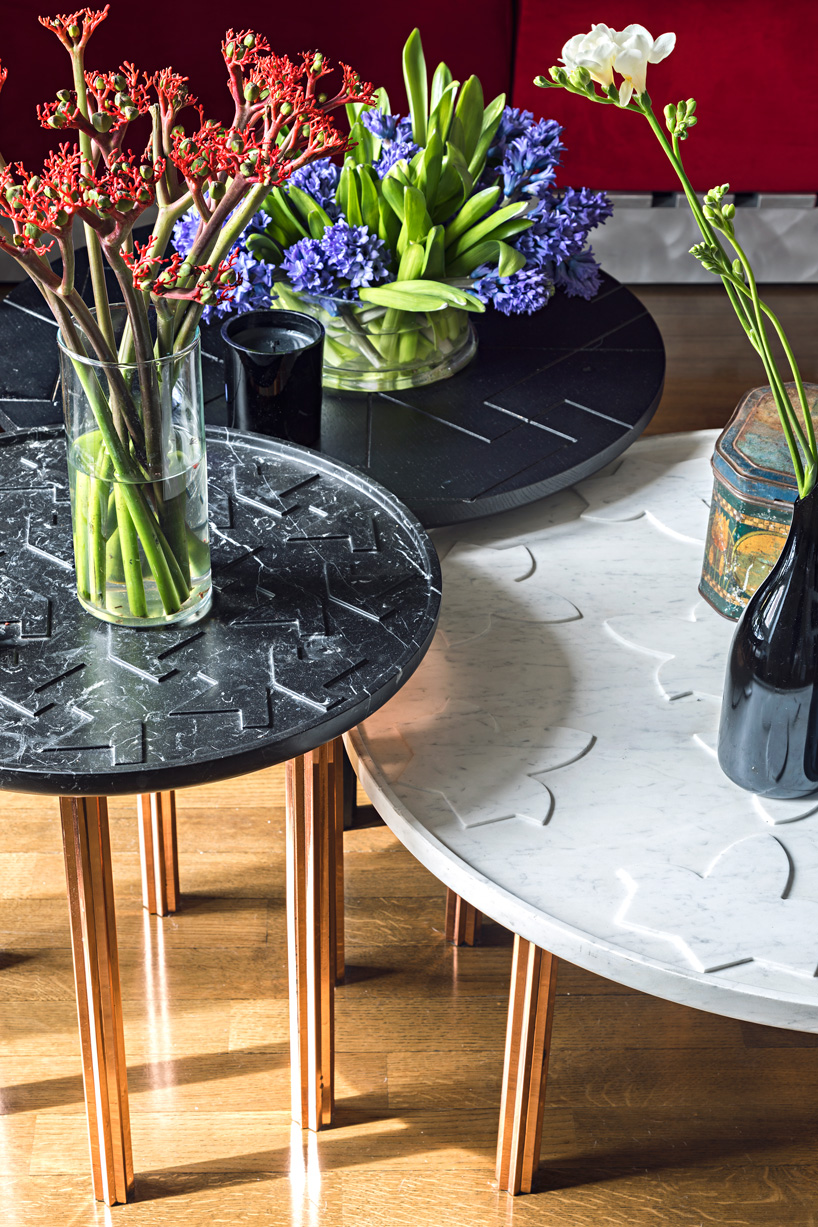 undercover coffee table, samer alameen
'design is a major part of our life, everything around us, anything we touch or use has been designed,' alameen continues. 'that's why I believe in presenting it in a real-life context. objects should be lived, touched, tried and enjoyed, not just looked at.'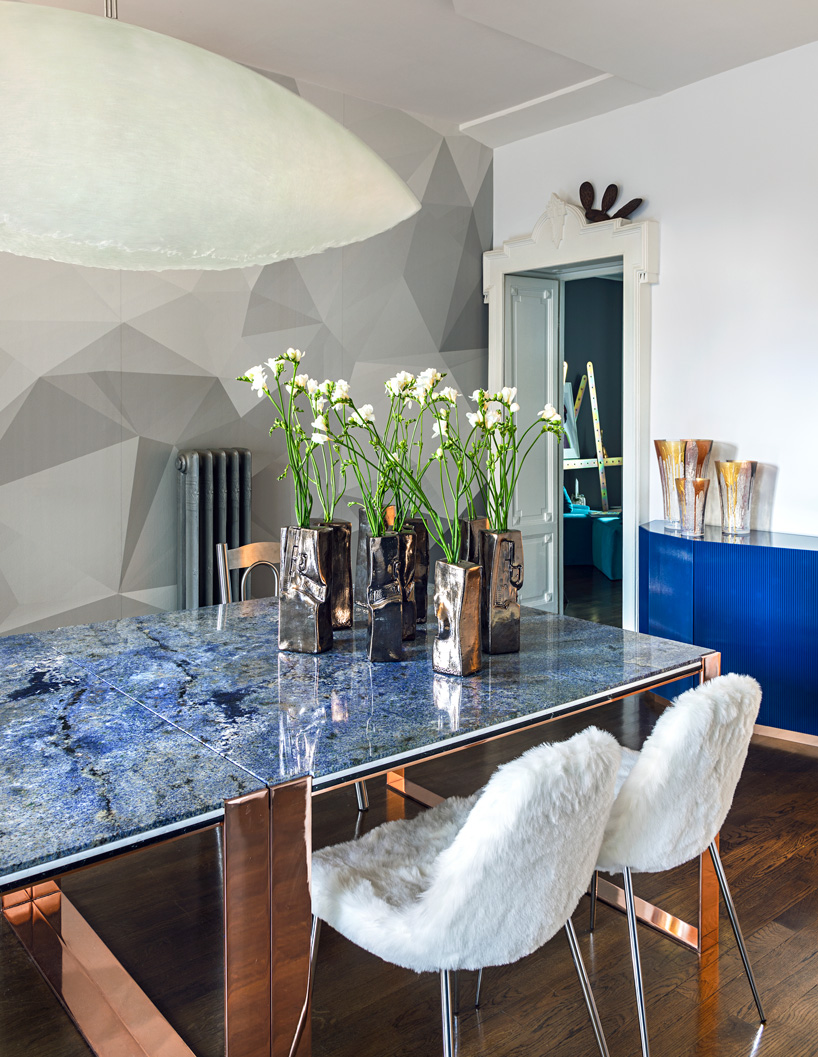 the marbellous table, samer alameen – a simple copper structure holds three layers of marble, switchable tops providing the person to change the environment according to their mood.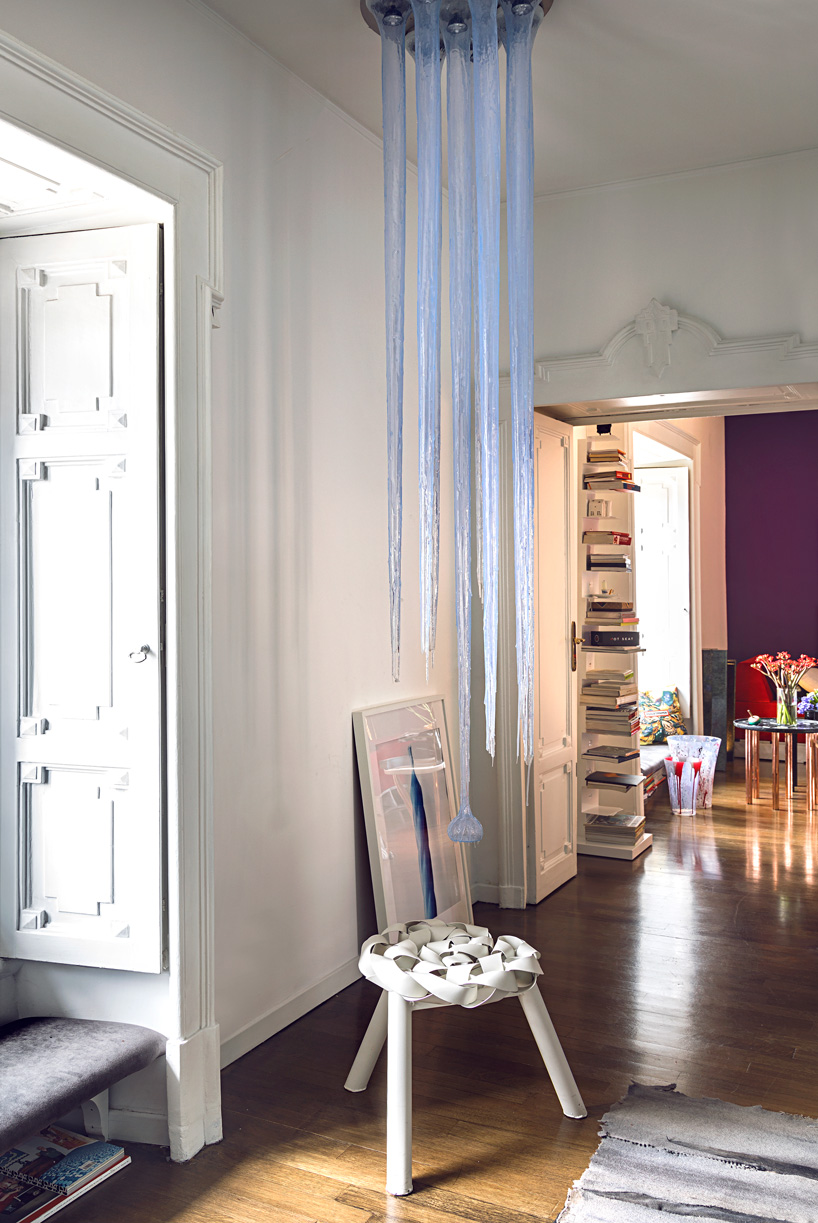 'sinapsi', silicon light by alessandro ciffo, hovers over 'nastro', a metal chair by roberta mora made of braided iron.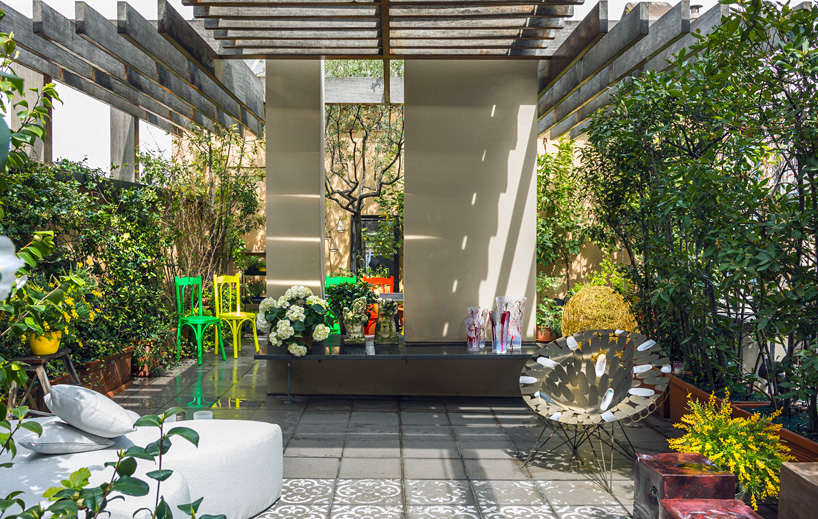 the garden's backdrop is highlighted by samer alameen's khayzaran chair, fluorescent editions: 'the khayzaran chairs new edition comes in the form of the original design in all their magnificent splendor and beauty using stainless steel in fluorescent colors to coincide with the demands of our world today, specifically those related to man's need to connect, in style.'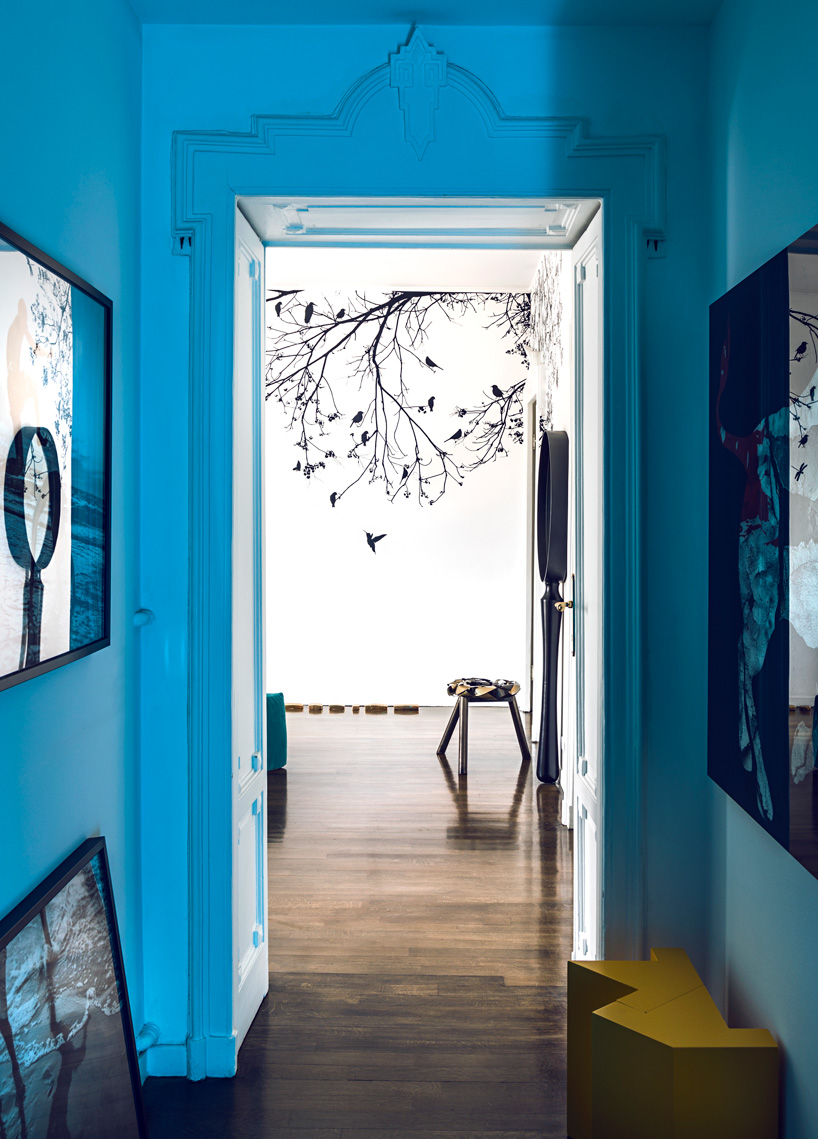 wallpaper, samer alameen: 'in a room where no door or window is centered, where symmetry does not exist, a corner wallpaper, dramatic and light, was needed to balance the room.'
feb 11, 2020
feb 11, 2020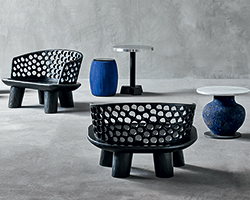 oct 10, 2018
oct 10, 2018
aug 28, 2018
aug 28, 2018
aug 09, 2018
aug 09, 2018
jul 25, 2018
jul 25, 2018
jul 17, 2018
jul 17, 2018
a diverse digital database that acts as a valuable guide in gaining insight and information about a product directly from the manufacturer, and serves as a rich reference point in developing a project or scheme.