apr 01, 2012
satyendra pakhalé: moonwaka micro gravity object
'moonwaka' by satyendra pakhalé
considering the likely possibility that in the future humankind will begin to inhabit space, india-born netherlands-based designer satyendra pakhalé developed 'moonwaka' with the intention to, 'create a playful yet utilitarian tool-like object that will help orientation in a micro-gravity environment like on the moon. an object which will give first time space travellers a sense of security and direction and make their endeavour exciting,' as he says.
the monolithic sculptural device is meant to assist eye-hand coordination in micro-gravity environments where one's angle of vision changes considerably. with this in mind, the gadget includes utilitarian features such as a viewfinder that allows users to experience and feel this variation, along with distances on the moon's terrain. this element of the 'moonwaka' has markings provoking a change in perspective from 35 degrees to 15 degrees.
the device has a mass volume distribution which allows it to always remain upright within micro-gravity environments
because grip force control (GFC) is a primal need of human beings, 'moonwaka' stands as something that assists space travellers offering them a sense of reference from the earth, making the experience of hiking on the moon more enjoyable. located next to the viewfinder is an engraved scale marking which offers users a sense of the distance covered while walking on the lunar terrain. at the top of the vertical shaft an anti-slip grip handle is in place in order to enhance the GFC while manoeuvring, moving and exploring the moonscape, and has a mass volume distribution which allows it to always remain upright within micro-gravity environments.
'moonwaka' was developed for the netherlands-based moon life foundation which acts as a stimulus for designers, artists and architects to create futuristic, realistic and radical, but human concepts for the extreme lunar environment. the organization considers the impact of future life in space and human bases on the moon and mars evolving, and how this would affect our daily lives. the initiative looks to explore creative solutions for life on the moon from artistic, design and architectural backgrounds rather than by governmental and military approaches.
'moonwaka' is on show as part of the 'daily future' exhibition in rabo kunstzone, utrecht, the netherlands until august 31st, 2012.
the viewfinder that indicates the changing angle of vision in micro-gravity environments
a new scale is envisioned by satyendra pakhalé indicating a walking distance covered by human beings on the surface of the moon
the intention is to manufacture 'moonwaka' on the moon using the material resources available on the earth's only known natural satellite
'moonwaka' has been in a small edition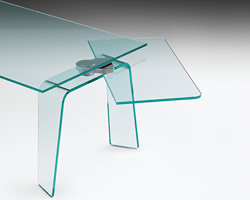 feb 05, 2016
feb 05, 2016
oct 21, 2014
oct 21, 2014
apr 05, 2014
apr 05, 2014
nov 30, 2012
nov 30, 2012
may 26, 2012
may 26, 2012
jul 19, 2010
jul 19, 2010
a diverse digital database that acts as a valuable guide in gaining insight and information about a product directly from the manufacturer, and serves as a rich reference point in developing a project or scheme.