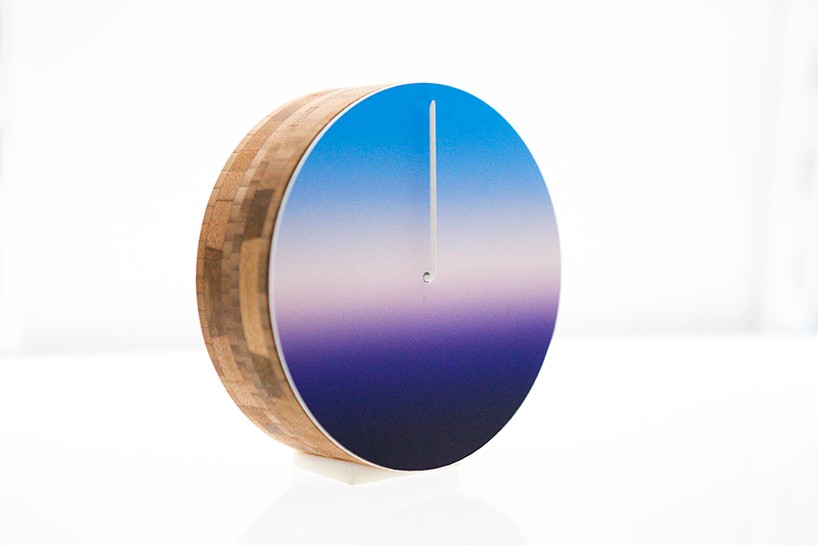 jun 03, 2016
today clock by scott thrift simplifies time into dawn, noon, dusk and midnight
today clock by scott thrift simplifies time into dawn, noon, dusk and midnight
all images courtesy of kenneth bachor
media artist and horologist scott thrift has taken a 24 hour clock and designed it to change the way people see their day. called 'today', the timepiece assembled in germany quietly moves at half the speed of a regular clock. its intuitive, numberless design reveals the full spectrum of the day at a glance, with noon and midnight mildly divided by a cloud-like horizon of dawn and dusk.
kickstarter campaign for the 'today' 
completing one revolution every 24 hours, 'today' stretches perception of time to make space for all of the things in life that cannot be counted. scott thrift has begun a kickstarter campaign to help with manufacturing with plans to have three different constructions: a desk five inch and two different 11 inch sizes.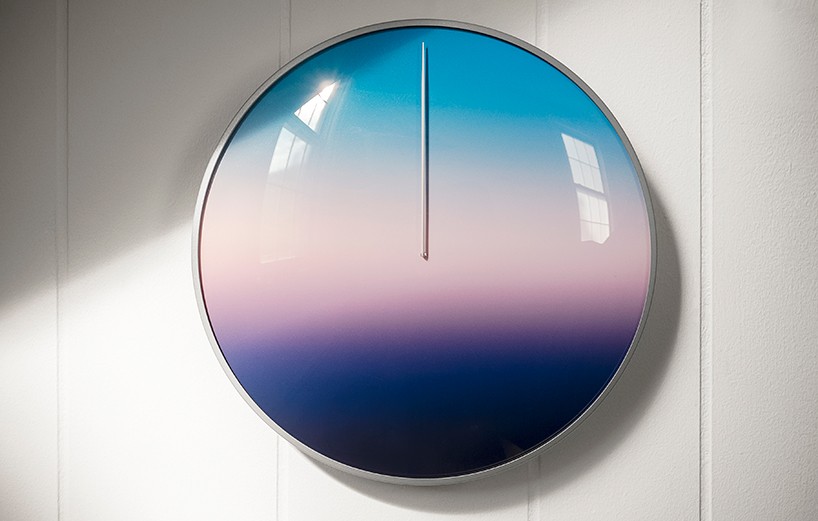 the eleven inch glass and steel version
'living with 'the present' expands your perception of time irrevocably,' explains scott thrift. 'time on a scale as large as 365 days opened a window in my mind that allowed me to see time as a spectrum. living between the two extremes of industrial time (regular time) and time on the scale of the year inspired the need for a balance point between the two. today takes the heady philosophy of the present and blends it with the practicality of industrial time. the result is a unique & rewarding feeling of perceiving that you have more time.'

different hues separate parts of the day 
'my work as a filmmaker awarded me the privilege traveling the world where I interviewed people from a huge variety of cultures,' continues thrift. 'whenever I ask them what they want the most, the answer is almost always, more time. my design inspiration comes from a compulsion to create the thing that everyone on the planet needs. I see my work as antidote to the dehumanizing qualities of increasingly sophisticated technology and feel a responsibility to develop accessible works of art that encourage a deeper connection to a human experience that is agnostic of nations, race, age and religion. the universality of the motion of Earth in space act as both the creative inspiration for and the fulcrum of my work as a designer.'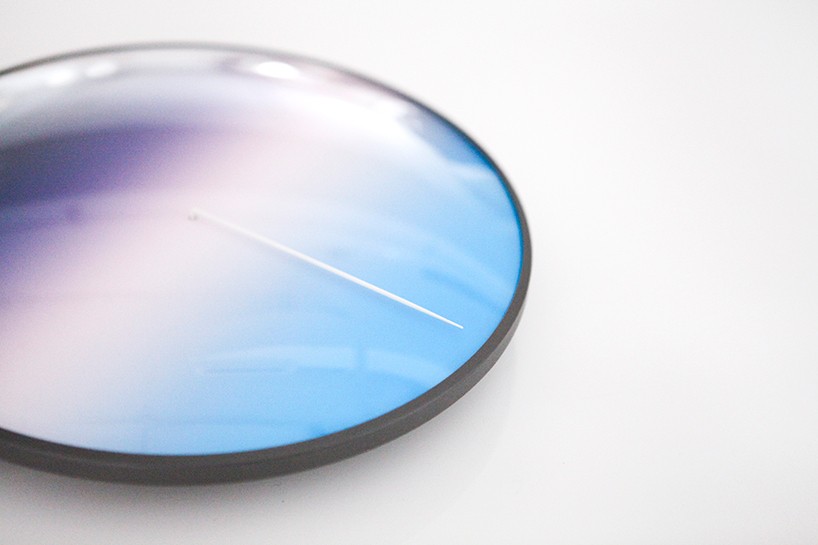 the movement for the clocks are made in germany, but the clocks themselves are made in brooklyn, NY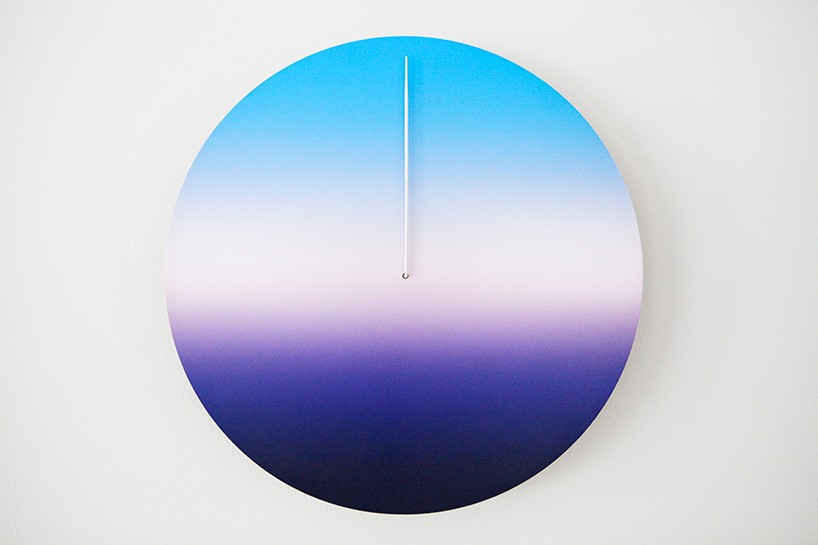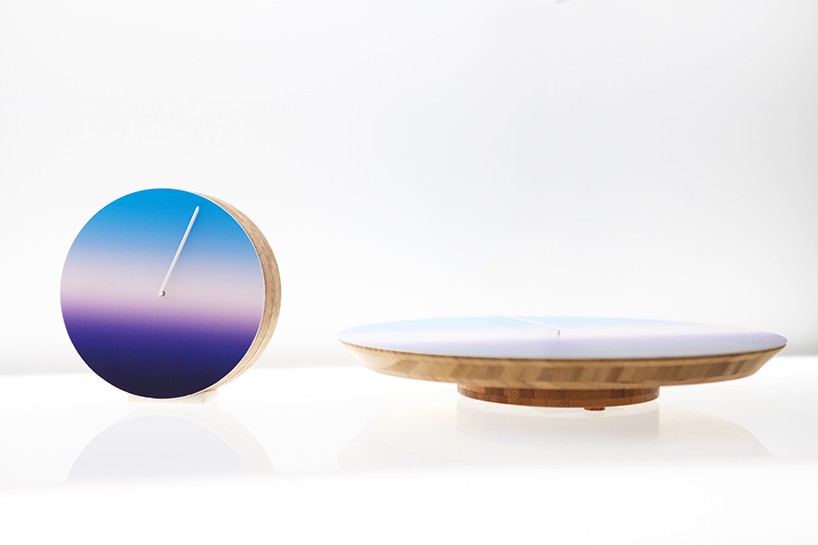 the five inch desk clock  

the desk clock is made from bamboo 

the backplate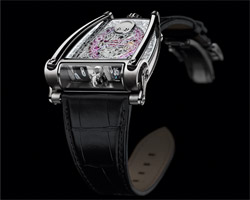 aug 10, 2017
aug 10, 2017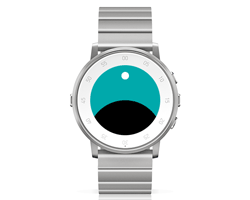 aug 02, 2017
aug 02, 2017
jul 11, 2017
jul 11, 2017