nov 09, 2014
shiro studio crafts alessi-produced drinking accessories for peroni
shiro studio crafts alessi-produced drinking accessories for peroni
images courtesy of shiro studio
shiro studio's andrea morgante has designed two alessi-produced drinking accessories for italian beer brand peroni nastro azzuro.

the top and side view of the opener
the stainless steel bottle opener 'fuso' (italian for liquefied), symbolizes its specific fabrication process through precision investment casting. the form is a fluid and tactile interpretation of the beer brand's recognizable ribbon, and has an elongated shape that ensures effortless movement when opening a bottle.

the peroni ribbon influenced the object's form

'fuso' is cast from stainless steel

the chillers appear like a clear block of ice that has been caught in the act of melting
the second product morgante has developed is 'algor', a thermal insulted double-wall decanter cooler that prevents external condensation whilst keeping the contents chilled for a minimum of 30 minutes. manufactured by alessi in italy, the chiller is made from high-grade PMMA which is fully recyclable.

the bottle coolers give off the appearance of blocks of ice
andrea morgante describes his influcences for the design of 'algor', 'I was interested in emphasizing the function of the chiller by physically manifesting the cold temperature and the act of thermal energy transfer via its shape. like a clear block of ice, caught in the act of melting. the chiller reveals crisp 'frozen' edges and soft, melting folds, conveying the haptic illusion of cold'.

crisp edges and soft, melting folds are revealed by the form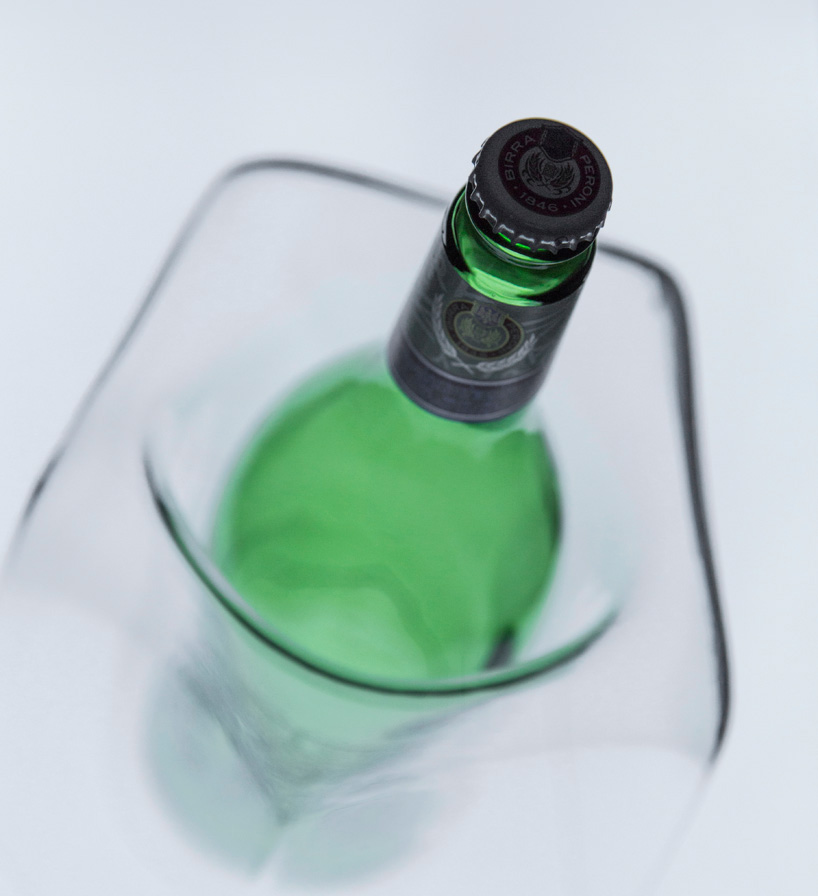 detail

studio visits to alessi during the development of 'fuso' and 'algor'

andrea morgante discussing his designs with the alessi team
alessi
(55 articles)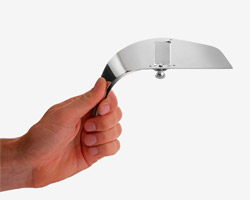 oct 09, 2017
oct 09, 2017
mar 26, 2017
mar 26, 2017
mar 17, 2017
mar 17, 2017
feb 13, 2017
feb 13, 2017
jan 23, 2017
jan 23, 2017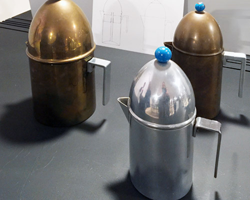 dec 21, 2016
dec 21, 2016
aug 13, 2017
aug 13, 2017
jul 06, 2017
jul 06, 2017
mar 01, 2017
mar 01, 2017