the SIGMA fp compact mirrorless camera has been awarded the 2019 GOOD DESIGN gold award. SIGMA wanted to develop a user-oriented digital camera that reflected a flexible and true-to-life approach, without conforming to manufacturers' traditional ideas of camera-centric categories and hierarchy. with overall dimensions of 112.6×69.9×45.3mm and a body weight of 422g — battery included — the SIGMA fp is the world's smallest and lightest full-frame mirrorless camera. the device is small enough for a professional or semi-professional photographer to casually use, and the perfect camera to enjoy full-frame quality images in everyday snaps.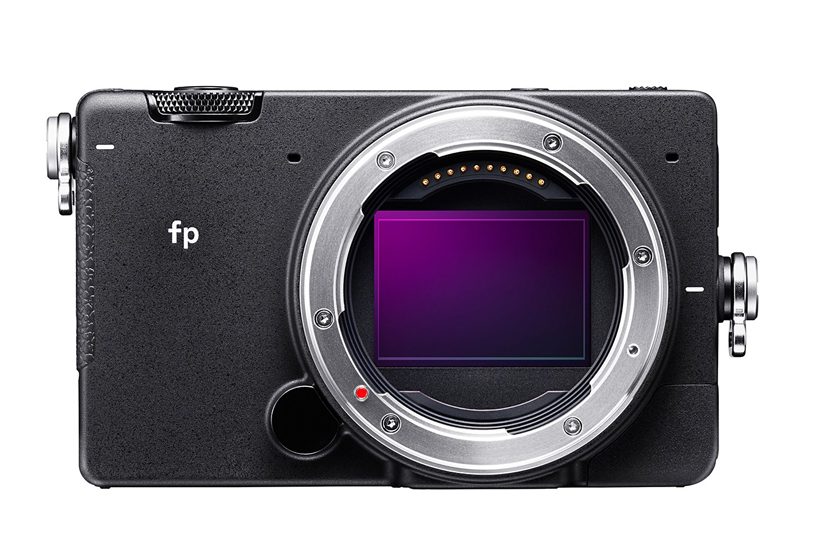 all images and videos courtesy of SIGMA corporation
'the introduction of this full frame mirrorless camera probably will make many photographers and filmmakers ecstatic because of its entirely new concept that distinguishes the brand from others,' the GOOD DESIGN award 2019 jury evaluation states. 'it is almost as if they dismantled the product components of a camera used in a variety of settings to capture still images, videos, snap shots, scenery, drone footage, sports and cinema, and packed the least common denominator of the key photography system into a small box. various styles of photography stem from the simple product, stimulating the desire of many people to capture something. carefully designed details such as the removable strap accessory and heat sink that prevents overheating also make this product more appealing.'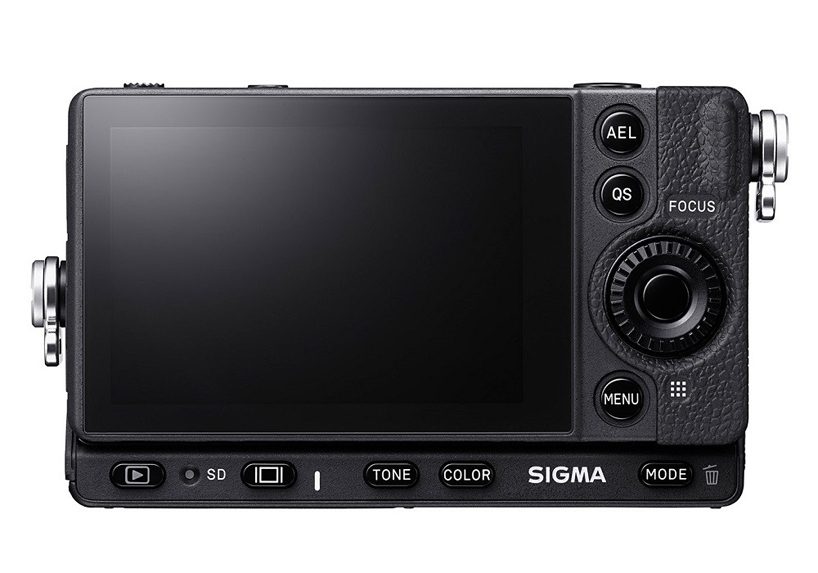 equipped with a back-illuminated 35mm full-frame bayer sensor with 24.6 effective megapixels, the SIGMA fp is capable of taking both high-resolution still and moving images. its robust and lightweight aluminum body is covered with die-cast aluminum on the front, while the back ensures superior robustness and heat dissipation while keeping the body weight light. a large-size heat sink is mounted between the LCD and camera body, preventing overheating at high temperatures or in long hours of use. meanwhile, the camera is protected with a dust- and splash-proof sealing and, when combined with a dust- and splash-proof lens, is capable of shooting in rain, sandstorms, and other challenging conditions.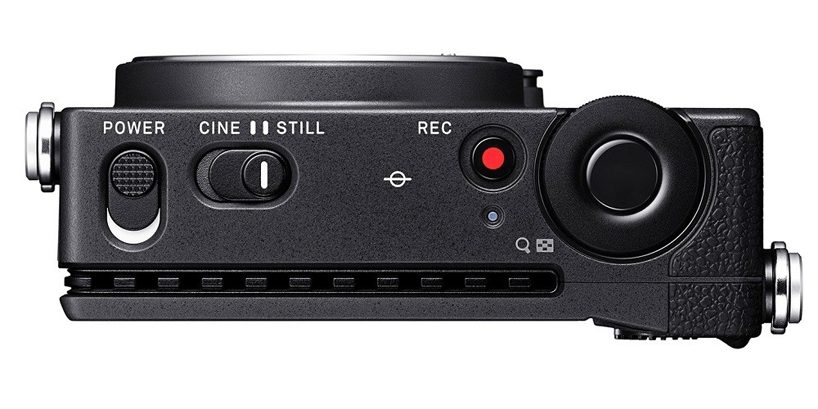 the SIGMA fp embodies the concept 'shoot whenever you want, wherever you want'. to realize this idea, SIGMA has incorporated a construction without a mechanical shutter into the body of the device, creating quiet shooting. this allows a photographer to capture an image without having to worry about noise, in situations where one would have previously hesitated with a conventional camera because of the sound if produced. the SIGMA fp does not produce a shutter shock, even when shooting in quick succession at a frame rate of 18 frames per second — fully eliminating even the tiniest of shakes. furthermore, the absence of a mechanical shutter — whose performance level can change through continuous operation — means that the SIGMA fp has improved reliability.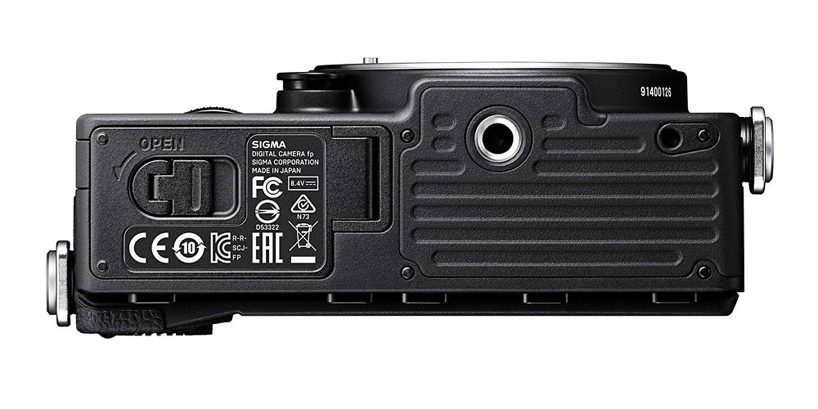 another highlight feature of the SIGMA fp introduces the possibility of, 'color grading' — a process of altering the color of a video — is an important step in the filmmaking process that can drastically change the mood of a project. drawing on a color grade style widely used in hollywood films, the SIGMA fp has an inspired new mode called 'teal and orange.' the setting creates a high contrast between orange hues, found in human skin tones, and teals, which are their complement — generating visuals that are vibrant and deeply dramatic.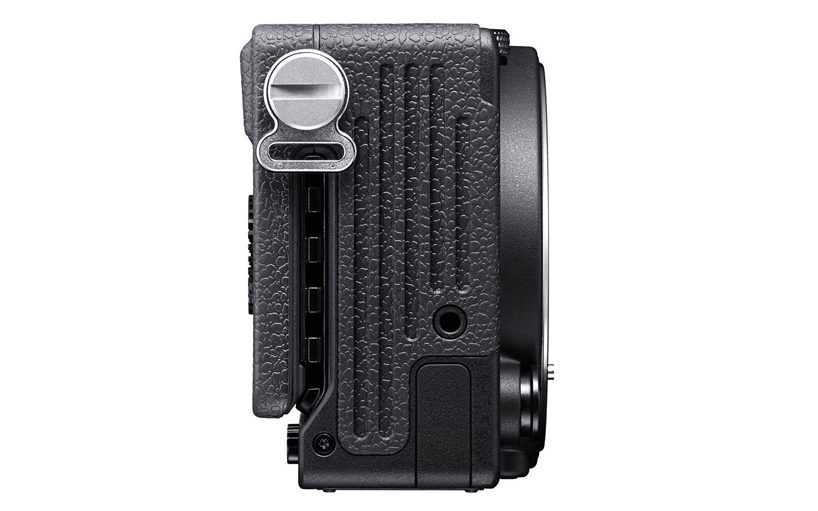 further standout features of the SIGMA fp include a number of advanced technologies for image and video generation, for example HDR shooting. this feature takes advantage of an electronic shutter to take multiple pictures of different exposures at once, which can then be merged into a single picture or video. the result offers a great dynamic range that could not have previously been achieved in normal shooting. meanwhile, a new 'cinemagraph' enables the capture of a hybrid between still photography and video in the form of animated gifs, in which parts of a still image continue in motion. using this function, photographers equipped with the SIGMA fp are able to create dynamic cinemagraphs in-camera.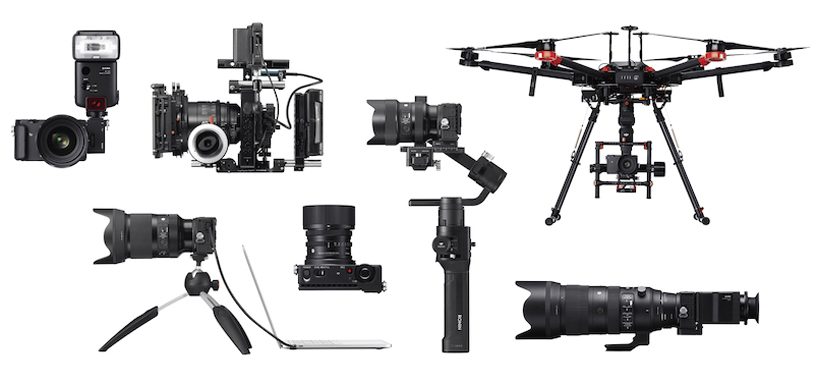 finally, the SIGMA fp has a flexible configuration system that allows users to pair it with not only SIGMA lenses, but also other lenses and accessories using a variety of attachments. the camera body changes shape depending on the mode of use with great flexibility, all centered around the user. the SIGMA fp promises to be a new camera and system that overturns the paradigm of digital cameras today. regardless of the differences in scenes, styles or genre boundaries between stills and videos, the new camera is set to expand the possibilities of image shooting and art creation further than ever before.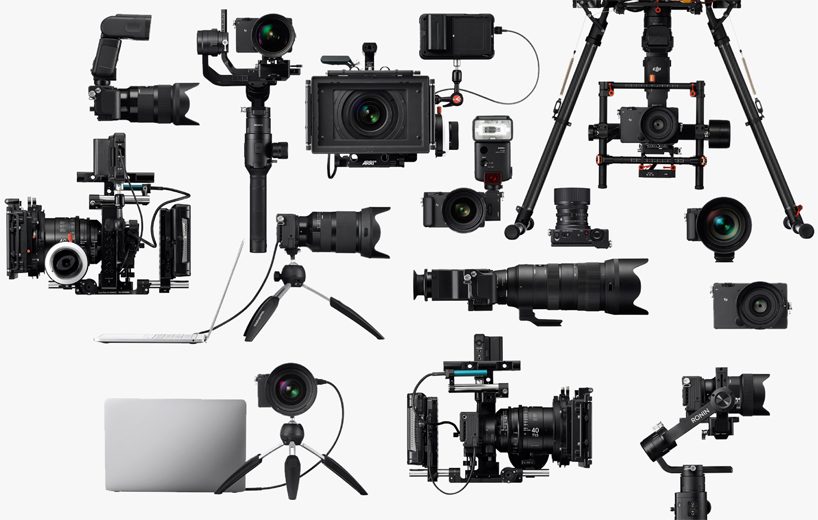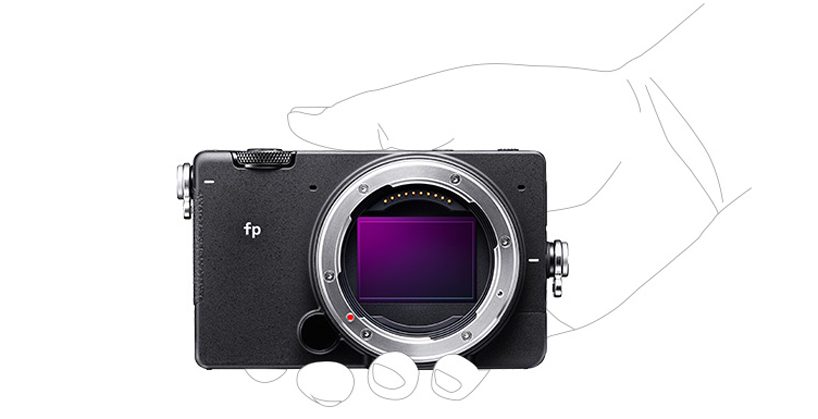 project info:
interchangeable lens mirrorless camera [SIGMA fp]
business owner: SIGMA corporation
category: 07-01 cameras, mobile phones and tablets
company: SIGMA corporation (japan)
market release pending: 2019/11
producer: kazuto yamaki, CEO, SIGMA corporation
director: ichiro iwasaki, iwasaki design studio
designer: ichiro iwasaki, iwasaki design studio

the GOOD DESIGN award was founded in 1957 by the japanese ministry of international trade and industry and is hosted by the japan institute for design promotion. the 'g mark' emblem reflects comprehensive design values and principles that aim to enrich lives, industries and society.
nov 12, 2019
nov 12, 2019
nov 10, 2019
nov 10, 2019
nov 08, 2019
nov 08, 2019
nov 07, 2019
nov 07, 2019
feb 05, 2019
feb 05, 2019
nov 28, 2018
nov 28, 2018
nov 12, 2019
nov 12, 2019
nov 10, 2019
nov 10, 2019
nov 08, 2019
nov 08, 2019
a diverse digital database that acts as a valuable guide in gaining insight and information about a product directly from the manufacturer, and serves as a rich reference point in developing a project or scheme.