simon jacomet of zai
zai is a luxury swiss ski brand that uses innovative materials and technologies to create equipment of the highest order. over the last six years zai have introduced revolutionary new designs to the ski industry such as the 'spada' – skis with a stone core wrapped in carbon fiber. the strictly limited number of units that zai produce from their headquarters in disentis allows them to concentrate on maintaining an uncompromising quality, each model is designed and tested by expert skiers and manufactured by master craftsmen.
designboom recently spoke to simon jacomet to learn more about zai's work:
designboom (DB): what is your role at zai?
simon jacomet (SJ): I'm chief creative officer at zai, but over the years I have gained additional roles.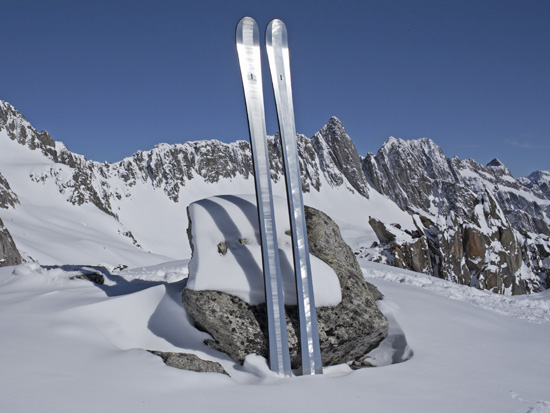 spada cufla, suffel 160cm
DB: how and why did you start working in the ski sector?
I started working in the ski sector to finance my studies. I worked as a ski teacher for many years and eventually became a trainer for ski teachers. together with some friends, I started to revolutionize the ski technique in the beginning of the 1990's. we fought against all kinds of 'artificial' traditions and worked on a 'natural' ski technique. the ski industry became aware of our approach, which was influenced by snowboarding. different companies asked me to develop a new generation of skis, first I worked for volkl and then salomon – for five years.
originally I studied art and my intention was also to work in this domain. one day I took the 'zai decision' together with a friend of mine, who comes from from the financial sector. with zai I take profit from my attitude concerning art: be aware of what has been done, push the limits, and break the rules sometimes! in fact the ski business is quite conservative and has been asleep a long time, which makes it 'easier' to come up with new ideas.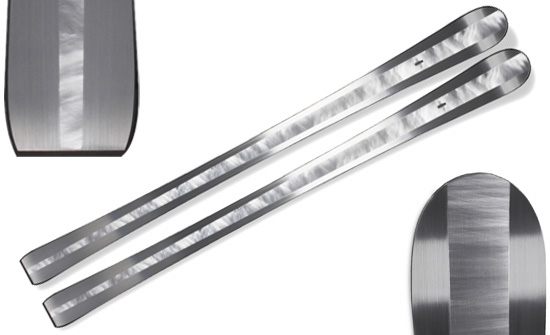 spada cufla
DB: what do zai skis offer that other high-end companies don't?
SJ: credibility: we are passionate skiers, we develop and manufacture ourselves. our approach is through function, technology and innovations which are not marketing gags. we still fight 'the problem' that our skis are considered as 'design skis', that they are not performance enough, but without meaning to sound arrogant at all, when it comes to innovations zai are outstanding! our production facility is frequently visited by customers and dealers, with whom we interact closely. we offer a unique after sales service, which some other top ski makers have begun to copy – we consider this a compliment.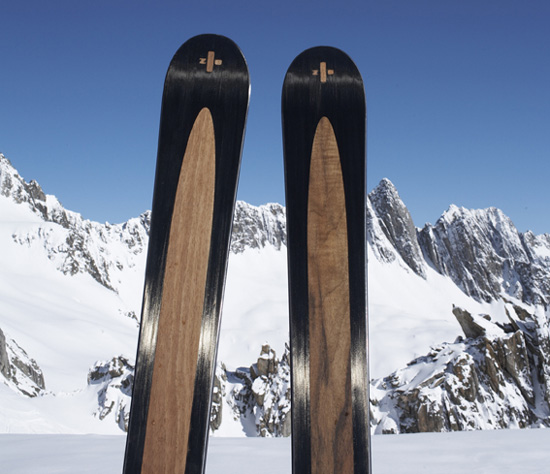 the tila
DB: what instigates the decision to design new zai ski?
SJ: the main reason is to get better, to make skiing more enjoyable, and increase the performance and the longevity. skiing is quite complex in the sense that you have a lot of parameters you can work with. as we work with new technologies and materials we have to stay focused while on the other hand we have to be open minded about any new opportunities. this assumes that you have to ski at a certain level – if you are not a slave of your ski technique you can come up with new ideas. the gap in the market remains at the high end. we only have a chance there because the big players are dealing with prices which are not realistic for mass products. meanwhile, some of the biggest brands belong to the same investors…
so, our range will always remain smaller compared to the big players. it has to accord to our philosophy of skiing, from free riding to skiing 'on the piste'. within this range we work on limited editions with higher performance due to exclusive materials and superior effort in manufacturing.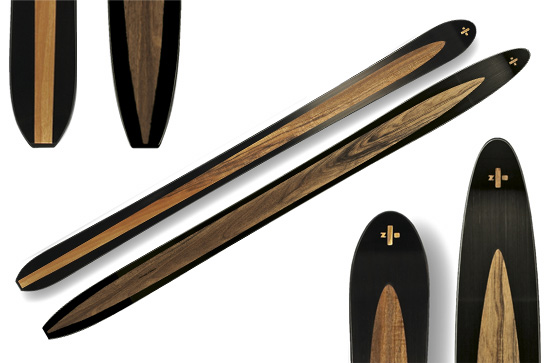 laisa 182, 192cm
DB: what are the basic steps involved in creating a new ski?
SJ: you start on three main parameters, whereby you define what application range you expect from the ski: the shape/radius, the thickness of the ski and the camber. then you vary these parameters and start to apply different kind of materials, if possible new ones. the fine tuning is the most exciting process and with the possibility to affect other factors. of course the whole process includes continuous tests on the snow. as we manufacture right next to a ski area, we are very fast in developing. sometimes we manufacture and ski on the prototype all in the same day.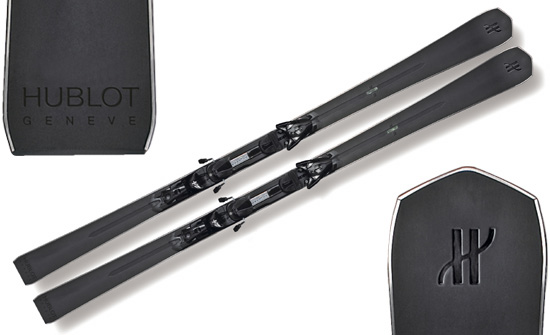 hublot all black
DB: how are new forms researched?
SJ: mostly you work on experiences combined with new ideas. I'm not a friend of calculating a ski on the computer – I had bad experiences with this kind of virtual developing. skiing takes place in all different kinds of snow and on very different mountains. of course we calculate, but our calculations are more of a precise documentation of what has been done. changing one factor changes all the factors, it's all about the interaction and there are always surprises. sometimes bad surprises allow bigger steps, if you are not afraid of them.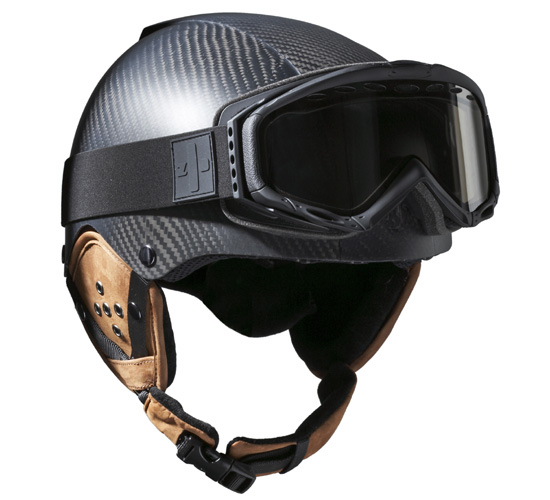 capalina helmet (with salomon)
DB: how do you decide on materials and production methods?
SJ: there is a clear focus: make the skis better, lighter and more resistant (which is also the meaning of the rhaeto-romanic word 'zai'). all these criteria have to match to a certain 'zai character' which should always be recognized. as we work on very low quantities compared to the large ski companies we are not forced to make compromises concerning the character of the skis – take it or leave it!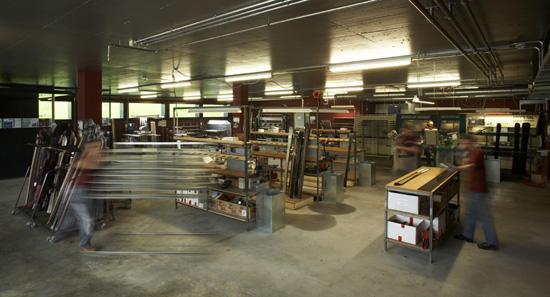 zai production facility
DB: which part of this process do you enjoy the most?
SJ: the holistic approach makes it difficult to answer this question. there is no better job than testing skis, but you can also go crazy if it doesn't work the way you want. there is nothing more exciting than working with never before applied materials, if they work and you see any potential in continuing the development. a concrete example of enjoying the process is our new free ride ski, laisa 192, where we are working with a completely unique shape: we had lots of deep snow last winter, the shape worked well from the beginning and the reactions to it were excellent.
lots of things have been done in skiing; some of them more than 100 years ago, many of them have been forgotten so sometimes we just dig these things out, combine them with new ideas and new materials and move one step ahead.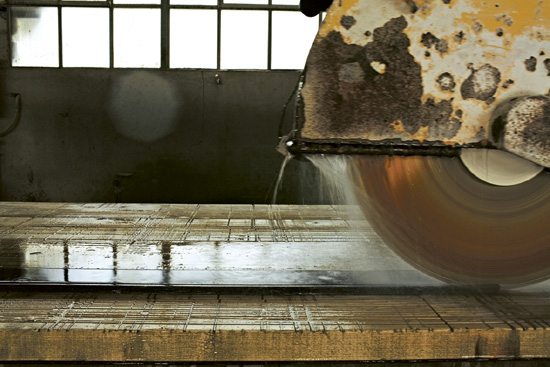 cutting of granite for the spada skis core
DB: what are the main differences between professional level skis and those made for general leisure?
SJ: professional level skis are designed for racing, which means for other kinds of speed and forces. so-called racing skis in the sport shops are mostly 'look like' skis. our approach is to take certain know-how from racing skis and tune it for leisure. one big differences is the weight: no one cares for the weight in racing, but in 'leisure' it's a challenge to lower the weight and keep the performance. therefore we work with certain high end materials, which are not applied in racing and are more expensive and therefore not applicable in mass products. by the way, you will never be able to buy the skis of bode miller (the best ski racer in the world), but we are able to build unique / custom-made skis for our customers.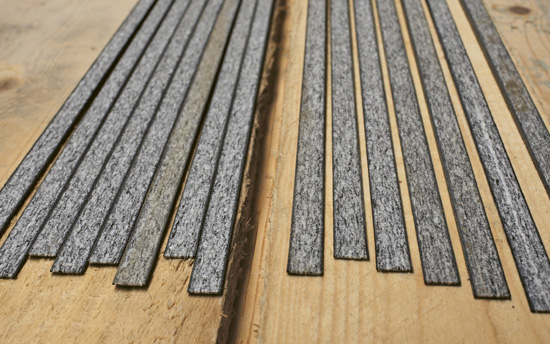 granite strips for the spada skis core
DB: what new materials and technologies are you currently exploring or hope to introduce?
SJ: we are working on different challenges concerning materials, we signed some non-disclosure agreements and within the next weeks we have further negotiations concerning new technologies. as you can imagine we are always interested in exclusivity, but at a certain point you don't have to care about, the prices are just too high for mass products. as it is an ample field I can tell you that we are also working on a bionic approach.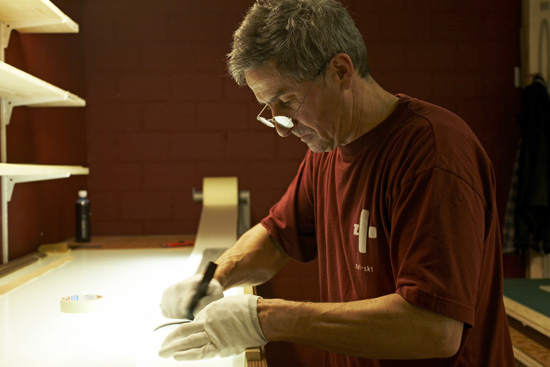 preparation of carbon fiber
DB: how did your collaboration with hublot come about?
SJ: I was fascinated by jean claude biver (CEO of Hublot) and his way of facing challenges. we contacted hublot and checked if we have similar vibes. we intended to make a real partnership, not only anonymous branding. the basis was the hublot claim: 'the art of fusion', applied on the materials and on the design we transferred. hublot was the first watch brand to use caoutchouc for watchstraps. we were the first ski company to apply (in the same fashion) caoutchouc on the surface of the ski. it is very resistant, can be reworked after use and has a unique feel ( it also has the same scent as the watchstrap). something else we introduced was a stainless steel top edge to protect the surface. with the tips and the sidewalls of the skis we carried the hublot 'edge design' to extremes: as I was sitting on a chair lift somebody asked me whether I broke the tips and I answered: no, but it's a lot of fun!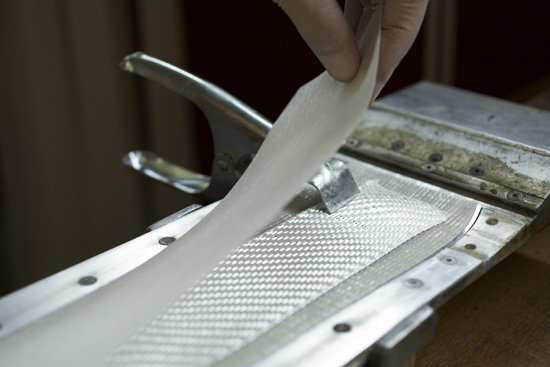 production of zai skis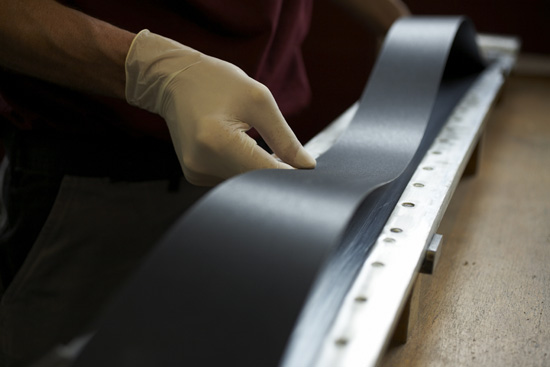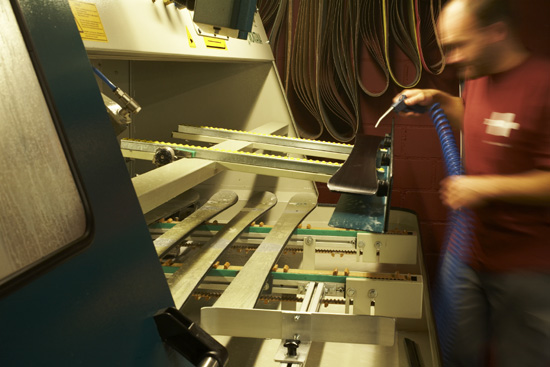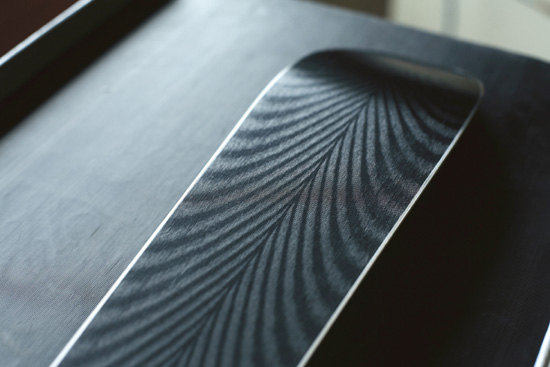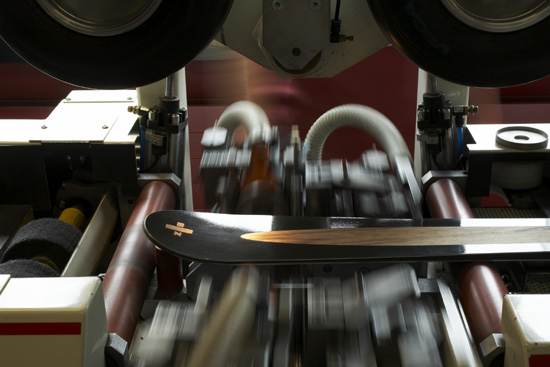 DB: do zai design and produce any other products besides skis?
SJ: we will introduce a helmet 'zai capalina' which we designed and produced in collaboration with salomon. they were about to introduce a new fitting technology, called custom air and we were able to participate with our own ideas, application of materials and design.
DB: lastly, do you have any advice for people who would like to work in ski design?
SJ: ski as often as possible!
a diverse digital database that acts as a valuable guide in gaining insight and information about a product directly from the manufacturer, and serves as a rich reference point in developing a project or scheme.
designboom will always be there for you
milan, new york, beijing, tokyo

,
since 1999