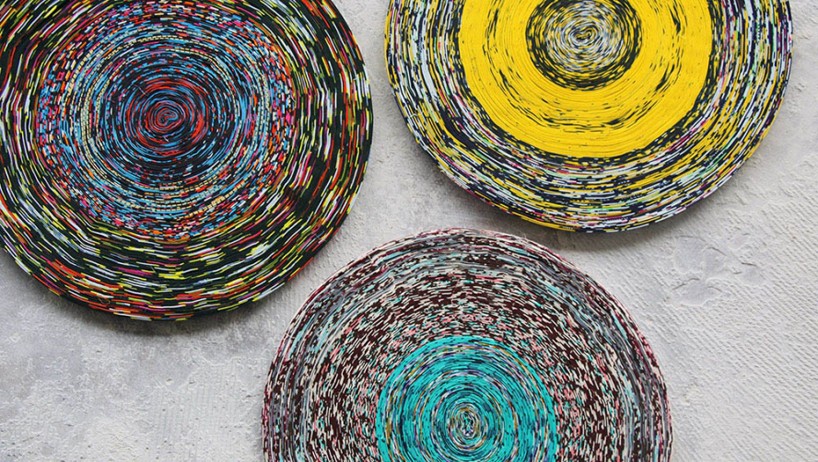 nov 27, 2015
simone post turns rejected vlisco fabrics into bold and vibrant interior pieces
simone post turns rejected vlisco fabrics into bold and vibrant interior pieces
images courtesy of simone post
known for their bold and vibrant wax fabrics which have been translated into fashion to product design, dutch textile brand vlisco has been producing prints reminiscent of central and west africa for over 160 years. the complex production sees the fabric going through at least 27 mechanical and hand treatments to develop its high-quality standard and the final product. with this, large amounts of rejected material and waste is accumulated. for her end of year project, design academy eindhoven graduate simone post decided to upcycle and give new life to these leftovers by reinterpreting them as a range of interior products.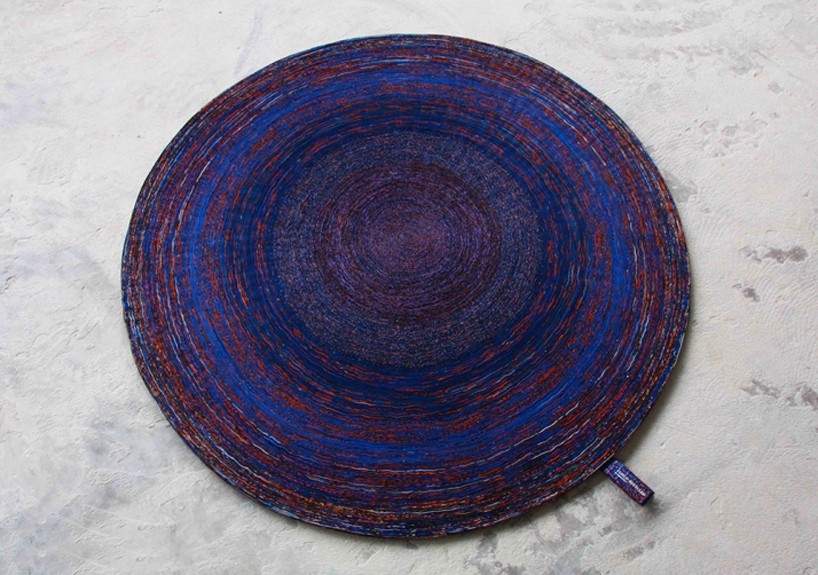 folding and laser-cutting techniques were used to create the new interior collection
staying true to vlisco's rich and colorful aesthetics, the designer uses folding and laser cutting techniques to create her series of oversized, circular rugs, patterned cloth panels and seat covers. altogether, the material is re-used and creatively wound to produce eye-catching prints and in turn, lead the designer to win the keep an eye grant during this year's dutch design week graduation show.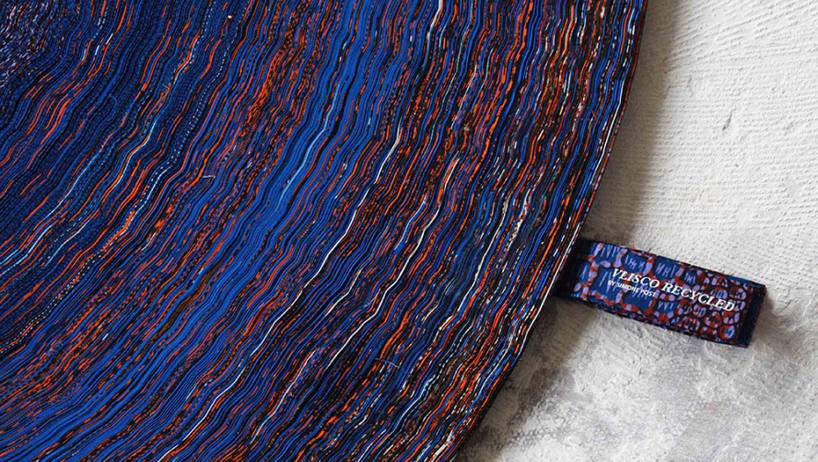 rejected and waste produced during the manufacturing of vlisco fabrics were recycled for this project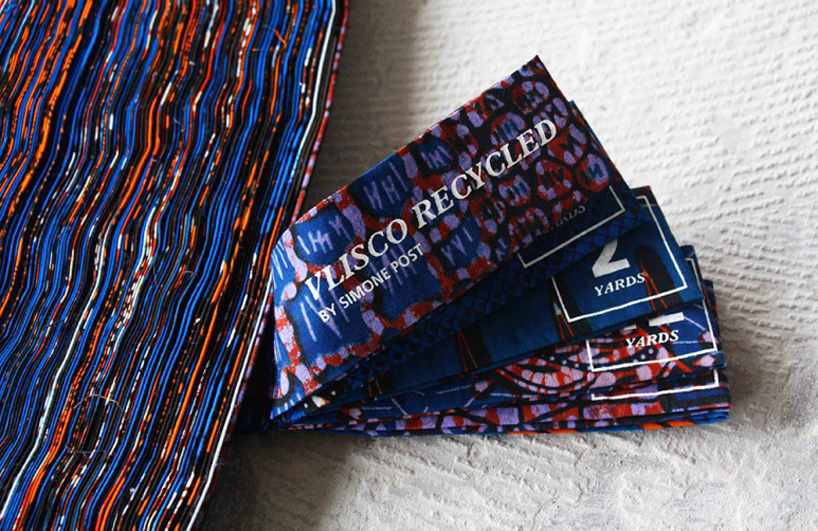 the dutch textile company is known for their production of wax fabrics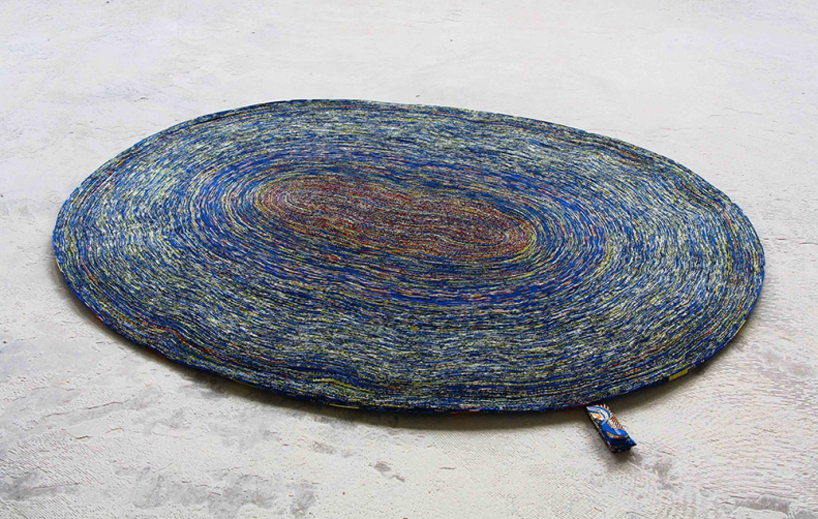 misprints wound in circular rugs embody a colorful and bold print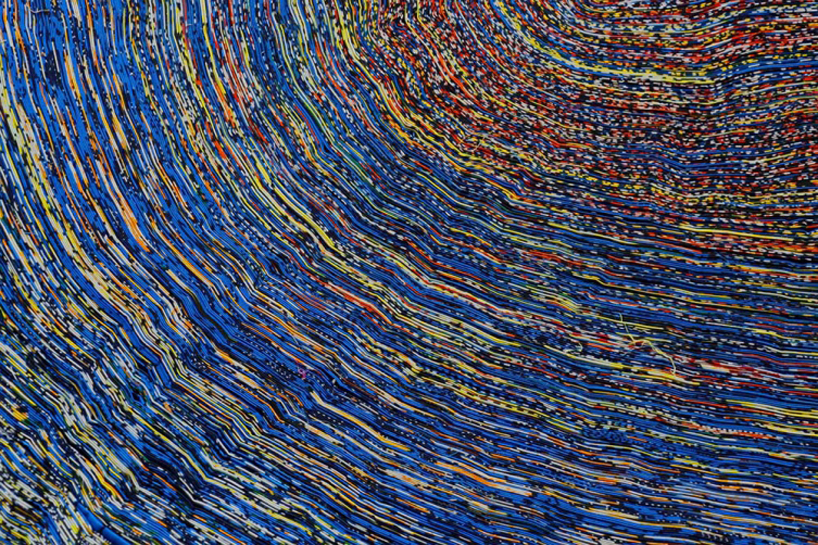 close up of the circular floor rug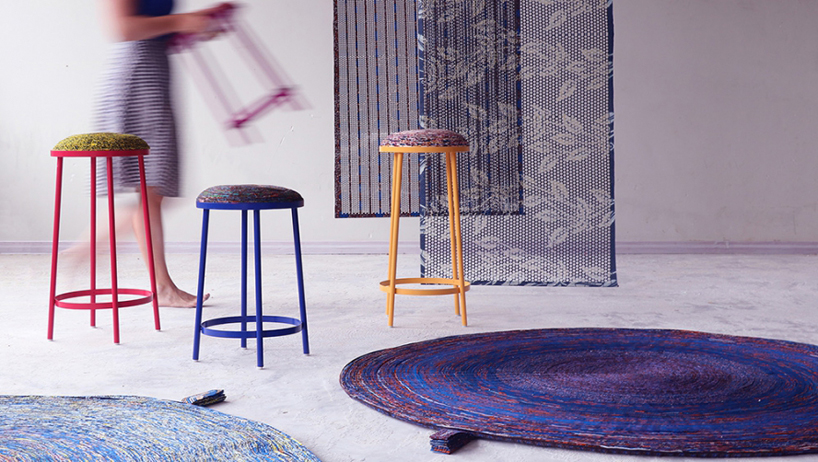 the vlisco recycled collection won the keep an eye award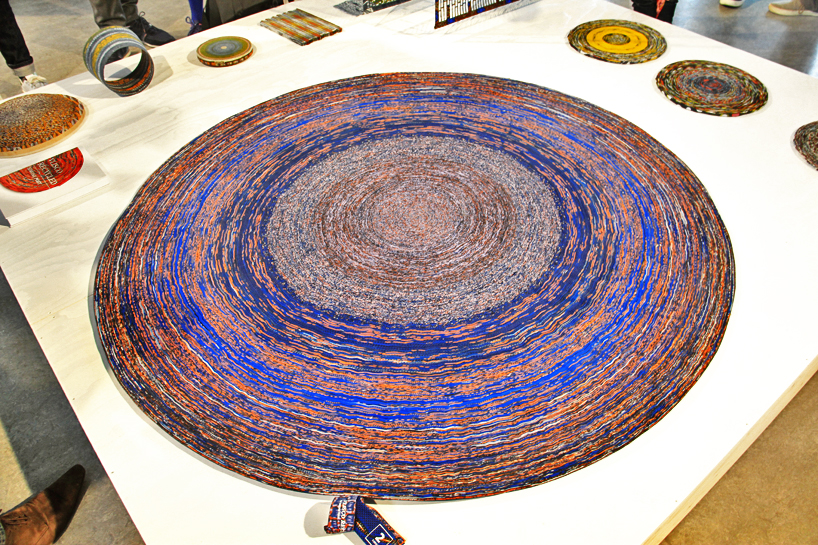 the project was presented at this year's graduation show at the design academy eindhoven
image © designboom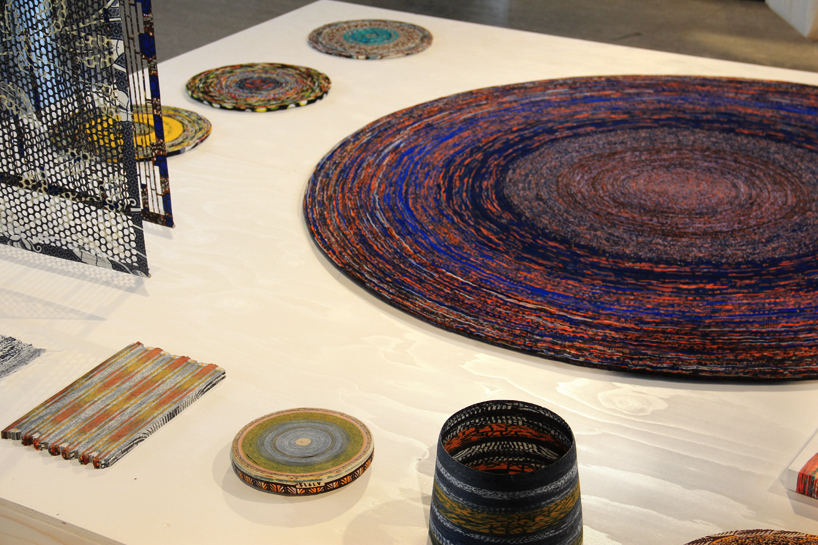 ù
bold cloth panels, seat coverings and rugs all used leftovers from vlisco
image © designboom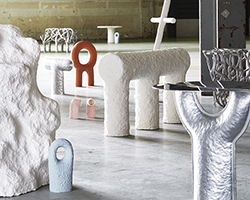 may 02, 2017
may 02, 2017
nov 17, 2016
nov 17, 2016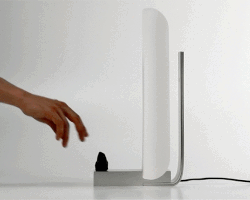 oct 30, 2016
oct 30, 2016
oct 27, 2015
oct 27, 2015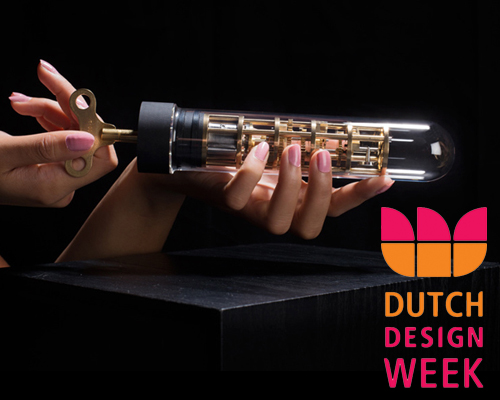 oct 23, 2015
oct 23, 2015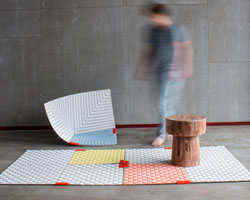 oct 21, 2015
oct 21, 2015
nov 09, 2015
nov 09, 2015
oct 28, 2015
oct 28, 2015
oct 27, 2015
oct 27, 2015