apr 30, 2015
singapore design: the alchemists exhibition at milan design week 2015
singapore design: the alchemists exhibition at milan design week 2015
(above) 'ming 647 chair' by colin seah (ministry of design)
fifteen talents from singapore explore the alchemical process of transforming materials, such as lead into precious gold, with renewed aesthetics and applications, to envision a unique series of contemporary fashion, furniture, lighting and general tools for living. collectively, their work can be seen as a nod to the italian movement studio alchimia group of the 1970s, whose experimental pieces resulted in a creative language that challenged the status quo, radically pushing the boundaries of design, with a rejection of modernism — changing the industry's landscape for the future to come.
'the alchemists' is an exhibition that brought forth these individual diverse developments, showcasing the mutation of these mediums and processes. presented at the triennale di milano during milan design week 2015, the objects conveyed a magical element, or role, that is brought forth in the act of designing or making.
curated by stefan casciani (italy) and patrick chia (singapore), and produced by yoichi nakamuta, the pieces on show at 'the alchemists' paid homage to the culture of the avant-garde in which various mediums were explored — from nylon laser sintering to resin pouring, from liquid colouring of ceramics to acrylic textiles moulding. 'the intent of the show is not to simply exhibit new production technologies, but to develop along with them, a more contemporary attitude for designing in the global context.' – stefano casciani

'ming 647 chair' by colin seah (ministry of design)
the 'ming 647' cair by colin seah of ministry of design, is comprised of a steel wire seat that draws its silhouette from the traditional timber ming bow back chair, commanded, and challenged by the desire to invert itself into just its bare bones – light airy, and color infused. it is an answer to the designer's questions 'how can a ubiquitous piece of traditional furniture be challenged and updated?'

'ming 647 chair' expresses the traditional ming bow back chair as its essential parts

'float' table by olivia lee
olivia lee's 'float' table is an illusion for the home. each unique table appears as a levitating lotus pond — with leaves sourced from south east asia — supported by a trio of interwoven stems. in its entirety, the surface behaves like a giant plano-convex lens, creating many surprising optical and visual effects.

top view of the 'float' table, which appears as a levitating lotus pond

the unique tables behave like a giant plano-convex lens

'pour' table by hans tan
the 'pour' table by hans tan, has been cast upside down without a mould, using gravity and surface tension to form its top. each puddle of color is individually poured, with the exact curing time of the resin controlled, so that the variously hued liquids do not mix with adjacent ones — generating endless multi-colored patches.

'pour' table by hans tan 

'spotted nyonya' vessels by hans tan
see more about this project on designboom here
the 'spotted nyonya' collection is a contemporary take on nyonya porcelain vessels — traditional wares of chinese-peranakans in south east asia — whose surfaces have been transformed into a dotted pattern. also conceived by hans tan, the pieces are masked with the ben gay dots motif and sandblasted, so that the areas protected are preserved, while the glazed sections from the exposed sections are erased, revealing the original white porcelain beneath.

'spotted nyonya' tea pot by hans tan

'aura tropicale' scent diffuser by outofstock
'aura tropicale' is a scent diffuser that features a honeycomb structure that softly receives drops of lemongrass extract, allowing the essence to flow down its stem-like vessels and be absorbed. designed by outofstock, it utilizes a repurposed ceramic filter, possibly one of the most sophisticated industrial materials to be used in the diffusion of aroma. the porosity holds the oil, releasing scent slowly over time.

'aura tropicale' scent diffuser by outofstock

presentation of 'aura tropicale' by outofstock at 'the alchemists' exhibition during milan design week 2015
image © designboom

'fool's gold' tall and low cabinet by lanzavecchia + wei
lanzavecchia + wei's 'fool's gold' cabinets are influenced by the laminates that were used by the creators of studio alchimia. the design duo employs this approach to gold-chrome car wrap and volumes of rudimentary function, forming storage units constructed out of corrugated steel sheets. this process is done purposefully to increase the perception of the employed material's value, while concurrently revealing its actual humble materiality.

'duck lamp'  table lamp by studio juju
see more about this project on designboom here
studio juju's 'duck' and 'crane' lamps mix the mimesis of nature of memories of studio alchimia group into a lighting fixture typology. the 'duck' lamp has a articulated neck that is animated through a nodding motion, both whimsical and functional. 'crane' lamp can be used as an ambient light against the wall, or as a directional reading lamp.

'crane lamp' floor lamp by studio juju

'plexus lamps'  table lamps by kiera lin
kiera lin uses ancestral and contemporary materials like copper and resin to create 'plexus' lamps. the lighting objects explore the overlapping and transition of patterns, characterized by the motifs projected from light passing through their perforated surfaces. they are an homage to the oriental tradition of delicate screens that modulate natural and artificial lighting at home.

'plexus lamps' by kiera lin on display at 'the alchemists' exhibition
image © designboom
 
'plexus' projects a series of patterns formed by light passing through its perforated surfaces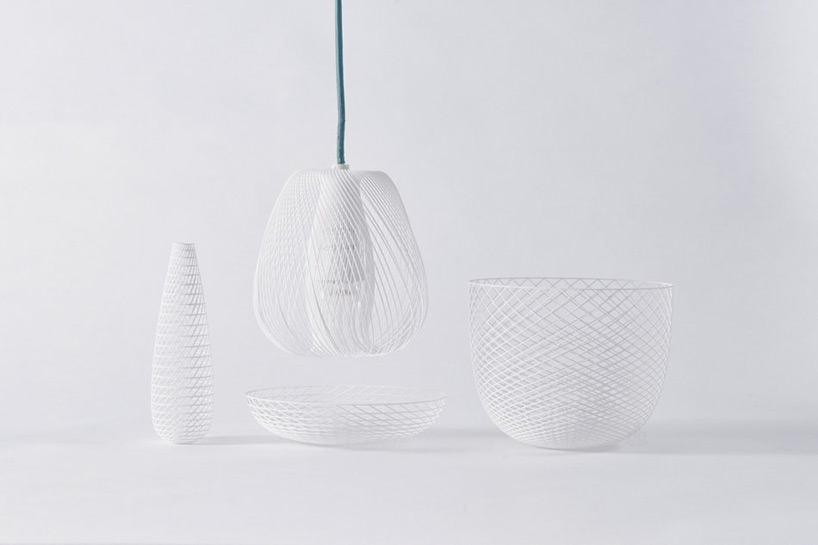 'MATr' set (basket, bowl, vase, lampshade) by jolene ng and lee si min
'MATr' by jolene ng and lee si min (under the direction of donn koh) is comprised of a laser sintered basket, bowl, lampshade and vase that express the formal possibilities afforded by this production process; but at the same time, the limitations of the technique which often leaves objects to fragile. 'MATr' redefines the support structures that make these products possible, as separated designed objects which give rise to the manufacturing of objects within other objects.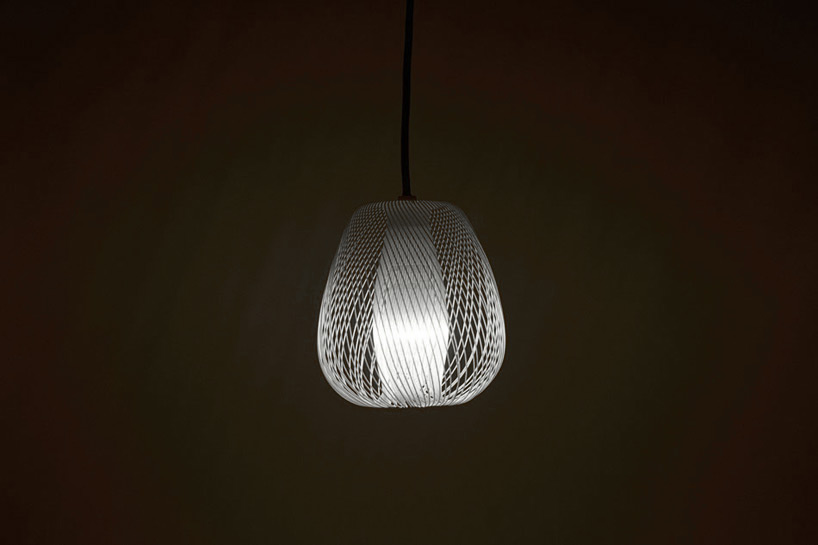 'MATr' set (basket, bowl, vase, lampshade) by jolene ng and lee si min
designers presented in 'the alchemists' include:
afzal b. imram, colin seah (M.O.D.), eason chow & tricia chean, hans tan, jolene ng & lee si min, karyn lim, kiera lin, lanzavecchia + wai, melvin ong (désinere), olivia lee, outofstock, studio juju, tiffany loy, yong jieyu and yuta nakayama.
nov 12, 2015
nov 12, 2015
oct 19, 2015
oct 19, 2015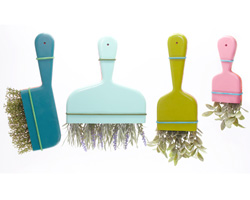 sep 04, 2015
sep 04, 2015
apr 05, 2010
apr 05, 2010
mar 21, 2010
mar 21, 2010
jan 28, 2010
jan 28, 2010