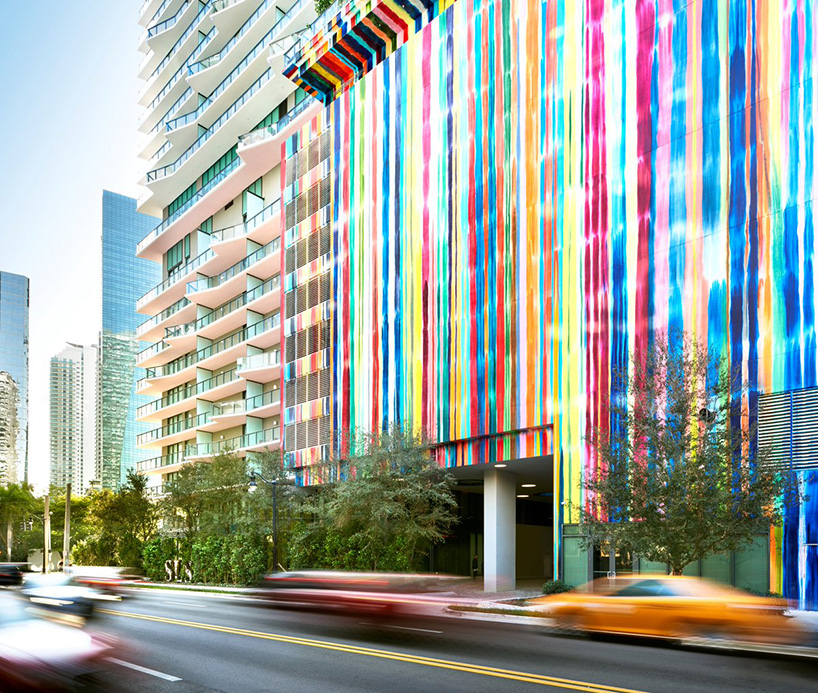 in the heart of downtown miami, SLS brickell is a luxury urban oasis for business travelers, leisure guests, and locals alike. developed by related group — florida's leading developer of metropolitan living, and one of the largest real estate conglomerates in the country — the 55-story tower has been designed by international firm arquitectonica as a landmark for the city's rapidly transforming brickell district. envisioned in partnership with LA-based hospitality company sbe, the sprawling hotel provides an unprecedented hospitality experience with its impressive array of amenities, world-class dining venues, and carefully-curated interior spaces by french designer philippe starck. a sprawling 'drippy' mural by german artist markus linnenbrink painted on the building's façade and a striking lobby sculpture by spanish artist bernardi roig help define the SLS brickell as a sensory feast of art, amenities, and contemporary culture.
during miami art week 2016, designboom visited SLS brickell, toured the vast property with arquitectonica principal bernardo fort-brescia, and spoke with carlos rosso, president of related group's condominium development, about the development of the brickell neighborhood.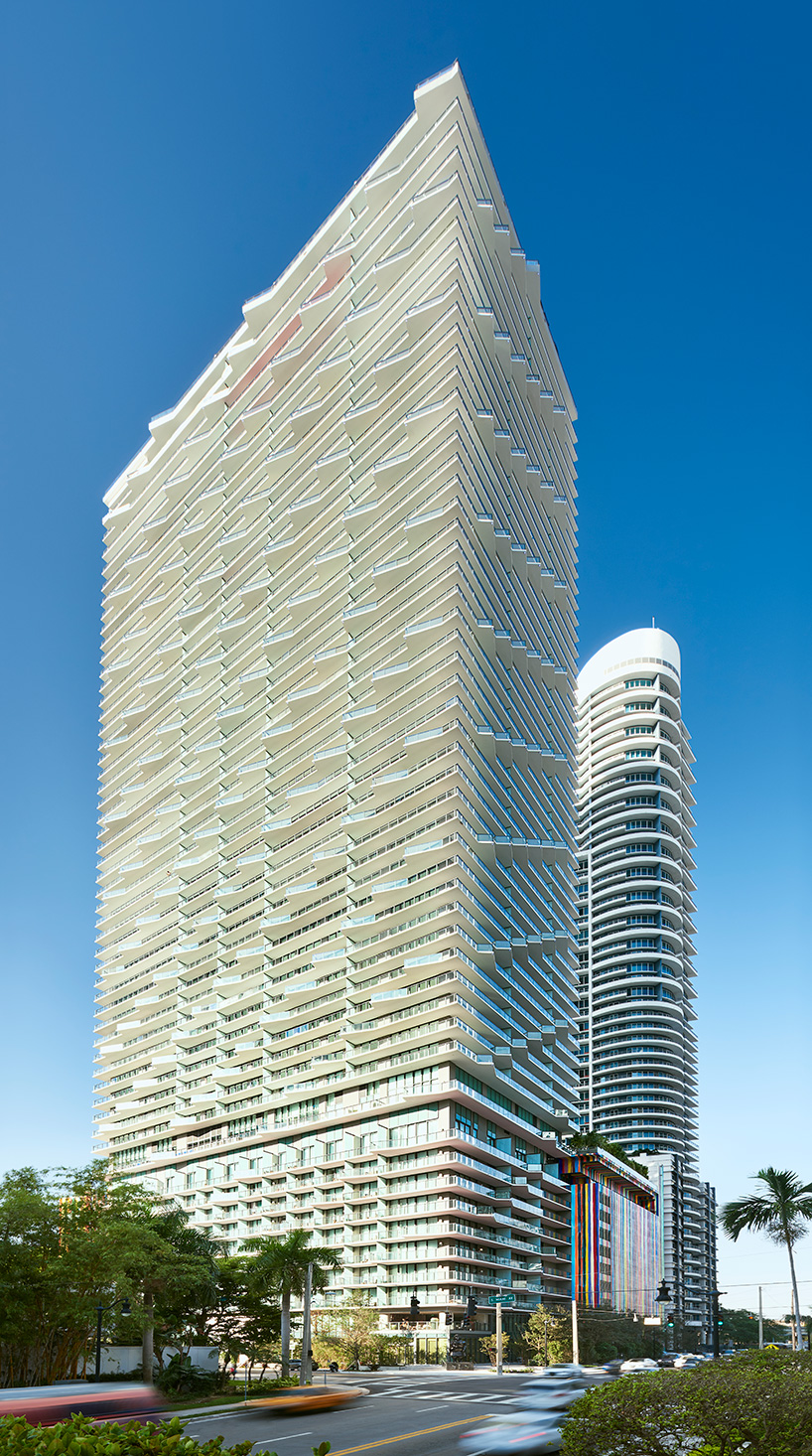 the 55-story tower has been designed as a landmark for the city's rapidly transforming brickell district
designed by arquitectonica, the dynamic and geometric form of SLS brickell draws from the movement of the surrounding brickell neighborhood. a faceted pattern aims to blur the lines between indoor and outdoor space, while a luminous thread of LED lights placed on the edge of the building's triangular balconies surrounds its silhouette in a cool blue glow. arquitectonica principal bernardo fort-brescia carefully configured the element of light to illuminate the night sky in a dazzling display of diagonal 'brush strokes', leading the viewer's eye vertically upwards and wrapping it like a ribbon. by day, the geometrically shaped terraces create a shadow line around the building that defines its dynamic and angular form.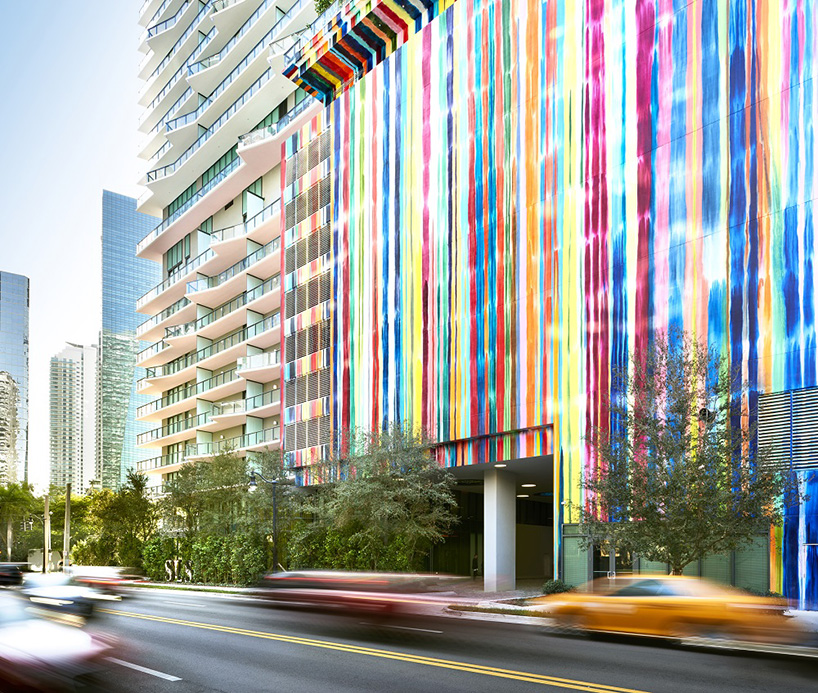 a sprawling 'drippy' mural by artist markus linnenbrink is painted on the building's façade
see more about the artwork on designboom here
'the building is a prismatic glass wedge that resolves the geometry of the city's grids that meet at the corner of two of miami's most important streets: coral way and south miami avenue,' bernardo fort-brescia, co-founding principal of arquitectonica describes. 'the triangular geometry of the plan becomes the dominant vocabulary. linear balconies project into space, streamlining the form. triangular balcony wedges in a contrasting glass color boldly project into the surrounding airspace. they are strategically placed to create a series of diagonal strands that wraparound the glass prism like celebratory ribbons in the skyline. blue pin lights mark their sharp corners, highlighting at night their centrifugal movement around the façade. they descend corner to corner from roof to base to reach the restaurants and bars that line the building's sidewalk frontage, activating pedestrian life along south miami avenue, miami's own madison avenue.
'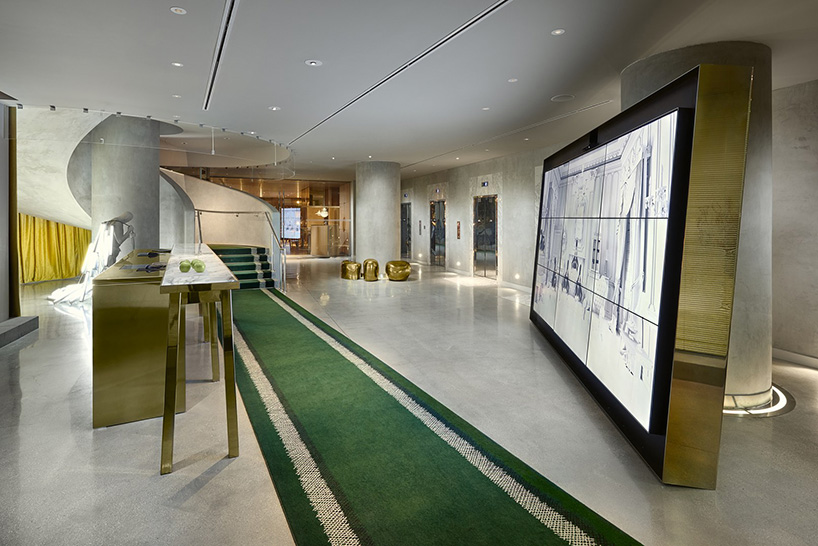 an art-infused lobby includes work by spanish artist bernardi roig and the 'monkey see, monkey you' installation
externally, SLS brickell begins with a lush landscape that provides residents and hotel guests with an intimate setting for living and dining. designed by arquitectonicaGEO, the rich native landscape mimics miami's original botanical life and aims to activate and enhance both the pedestrian access, and street-side dining venues. billowy shrubs, towering oaks, decorative pavements, and mood lighting create a multi-sensory setting to experience miami outdoors.
'the building itself is really unique because it's elevated from the ground,' carlos rosso president of related group's condominium development division tells designboom. 'what we really wanted was a sidewalk experience, which is totally unique for miami. it's really unusual for people walking to be able to look into the lobby of the hotel from the sidewalk area. we collaborated with two chefs — josé andrés and michael schwartz — whose restaurants are visible from the ground level. also, arquitectonica created these lights around the entire building — blue lights that light up the side of the building, which is really incredible at night.'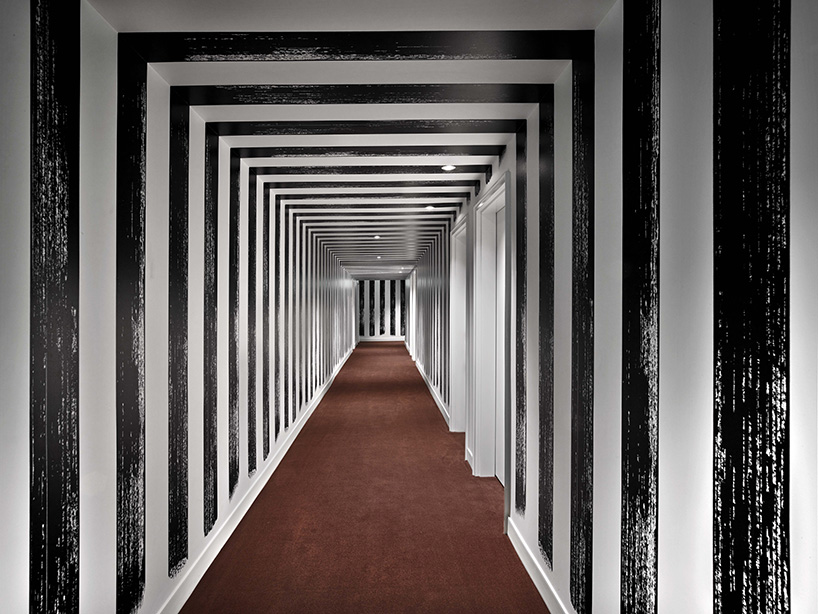 striped black-and-white walls lead guests through the corridors of the hotel
on the building's façade, artist markus linnenbrink has painted a vibrant 40,000 square foot mural. best known for his signature 'drip painting' technique, linnenbrink has enlivened the urban area with a colossal, chromatic landscape. with the goal of giving the district a burst of color, the installation wraps the exterior architecture and sees vibrant stripes span from the ground floor to the building's uppermost levels.
the immersion of art forms a common thread throughout the property. once inside, visitors encounter an art-infused lobby and are greeted by a large, interactive installation called 'monkey see, monkey you'. upon first glance, guests see a static baroque and rococo-era tableau of a lavishly decorated room inhabited by statuesque monkeys frozen in time. as visitors approach, the primates come alive and playfully mimic the movements of participants on the other side of the screen, imitating each person and learning their poses. through the digital interaction, each guest can leave their own imprint on the arrangement of the monkeys even after they have left the hotel.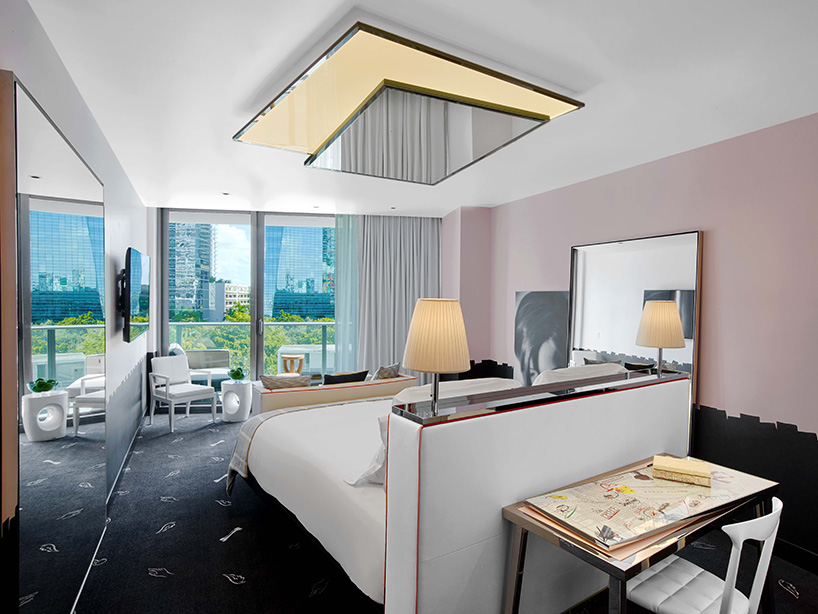 blending sophistication and playfulness, the rooms feature a punchy palette of pink, black and white
internally, philippe starck is responsible for the design of 124 striking SLS hotel rooms and suites, 450 SLS-branded condo residences, and two dining destinations. an artistic sensibility is amalgamated with handmade work in a gesture that continuously sparks the curiosity of the guests — as soon as they enter the lobby, and on their way to the guest rooms. blending sophistication and playfulness, the rooms feature a punchy palette of pink, black and white, with enormous mirrors interspersed across the ceiling and walls. 'I want people to come back home and feel full of energy, of creativity, of revolutionary ideas, ready to build the next world because everything they felt, heard, ate and saw at SLS were fertile surprises,' starck says. 'SLS is not design, SLS is creativity.'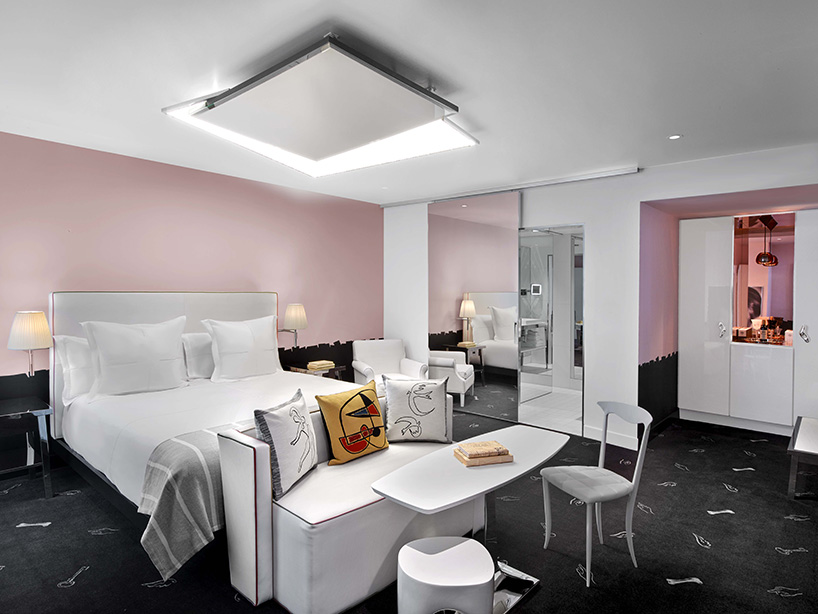 enormous mirrors and lights are interspersed across the ceiling and walls
this multi-sensory experience goes even further with starck's design of two on-site restaurants: chef josé andrés' bazaar mar, a creative culinary concept drawing from the richness of the ocean and caribbean influences; and fi'lia, where chef michael schwartz reinvents and elevates the italian culinary experience.
in addition to its world-class dining options, SLS brickell includes a range of 24-hour lifestyle amenities. concierge services, valet parking, in-room dining services, a BMW-7 series house car available for transport, a state-of-the-art fitness center, and the exclusive ciel spa, which caters to guests' wellness needs. a luxuriously landscaped pool terrace includes private cabanas, a 200-foot-long heated pool, and alfresco dining and bar. bridge-like walkways connect the entertainment and lounge areas on either side of the pool, with citrus trees in over-sized pots, artful materials, patterns, colors and lighting creating a dynamic 'dreamscape' quality.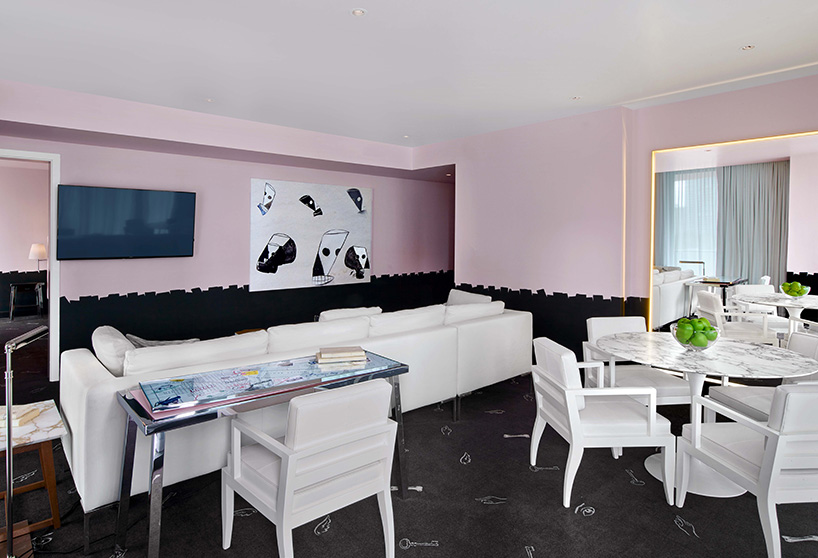 philippe starck has designed 124 striking SLS hotel rooms
'SLS hotel & residences brickell is envisioned as a sophisticated and contemporary urban paradise, and serves a pivotal role in reshaping miami's financial district with tremendous culture and hospitality,' related group founder and chairman jorge perez explains. 'I'm extremely pleased with our debut SLS branded residences and excited for our partnership with sbe to grow with forthcoming ventures, including SLS lux puerto madero in my hometown of buenos aires.'
positioning itself as a new urban oasis for the area, SLS brickell seamlessly blends the vibrant energy of south beach with a cosmopolitan downtown influence to create a unique, artistic, and engaging hospitality experience for leisure guests and locals alike.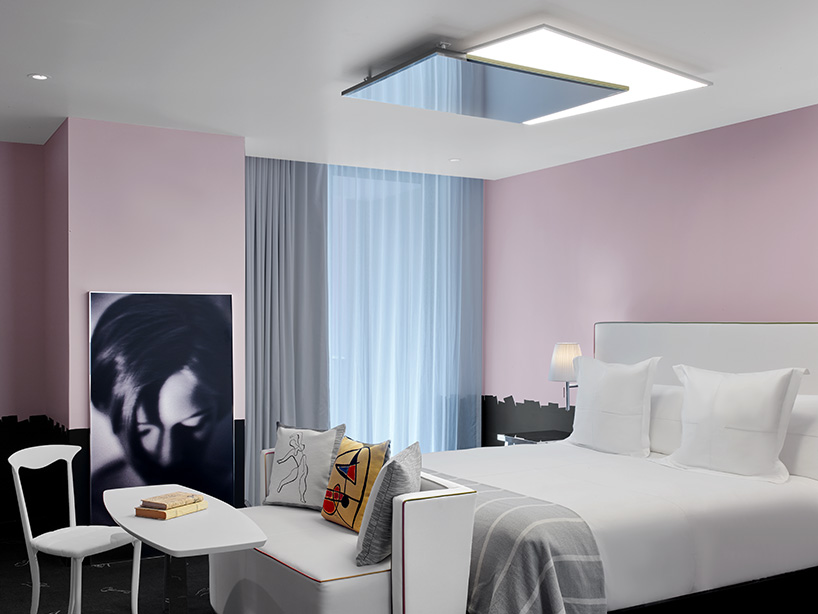 the interior schemes evoke a sense of whimsy, while offering a heightened sense of sophistication

table tops inside the rooms are designed with miami in mind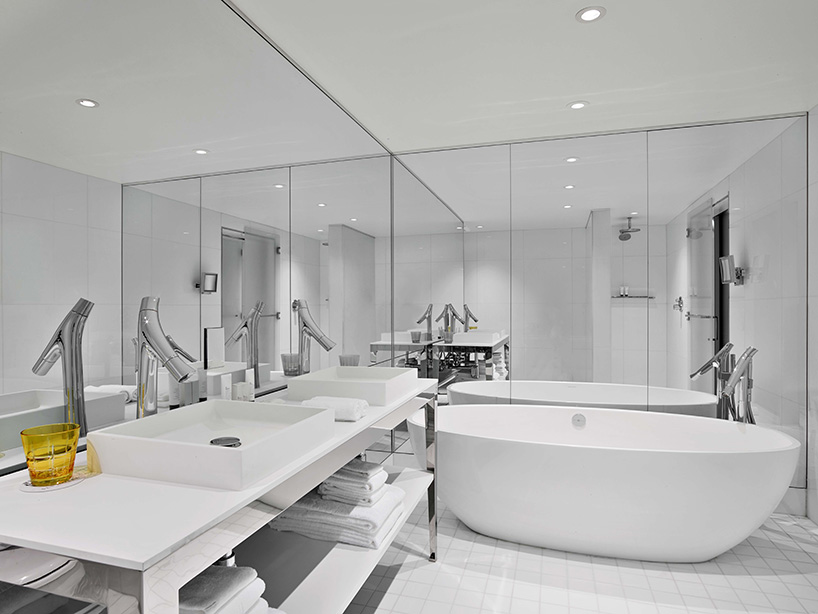 all white-bathrooms are elevated by mirror-clad walls surrounding the shower and tub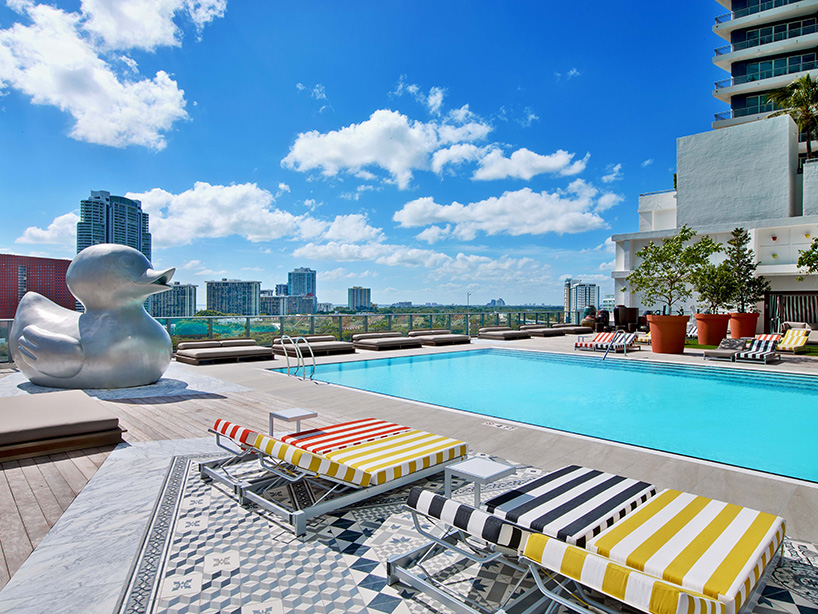 a pool terrace includes pieces by pavilion furniture and private cabanas that overlook the city of miami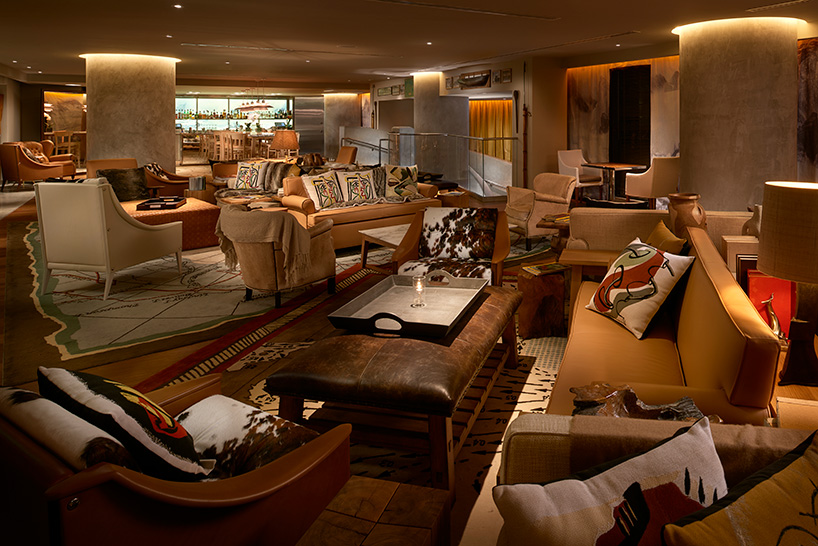 expansive lounge spaces on the second floor provide a warm and private retreat for hotel guests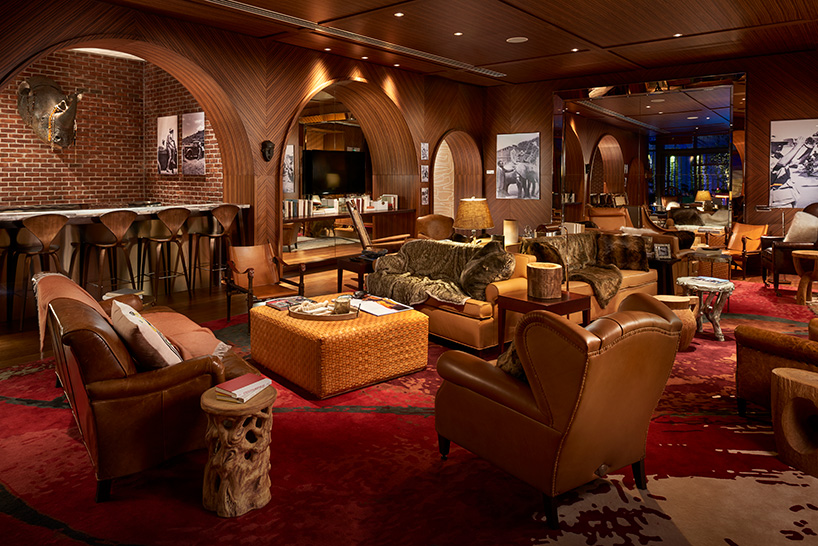 a richly-toned parlor can hosts guests on the upper level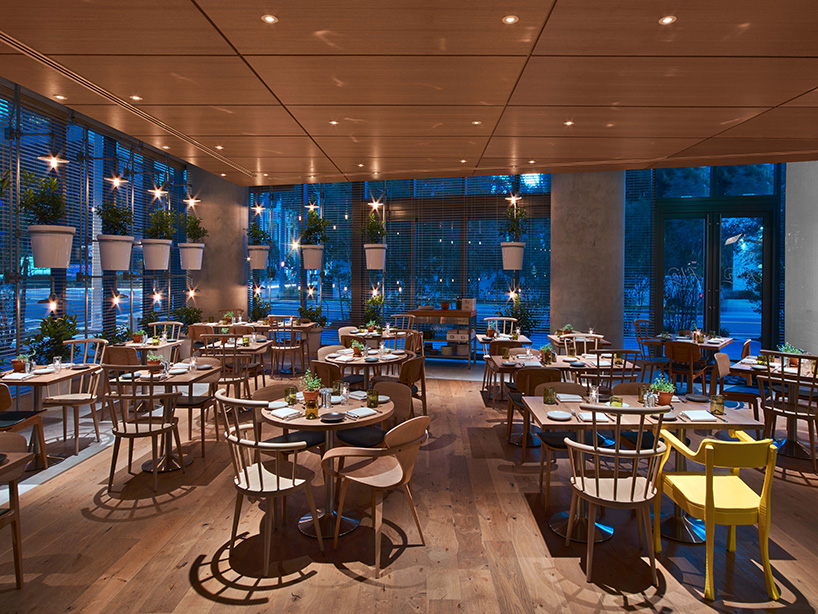 fi'lia is where chef michael schwartz reinvents and elevates the italian culinary art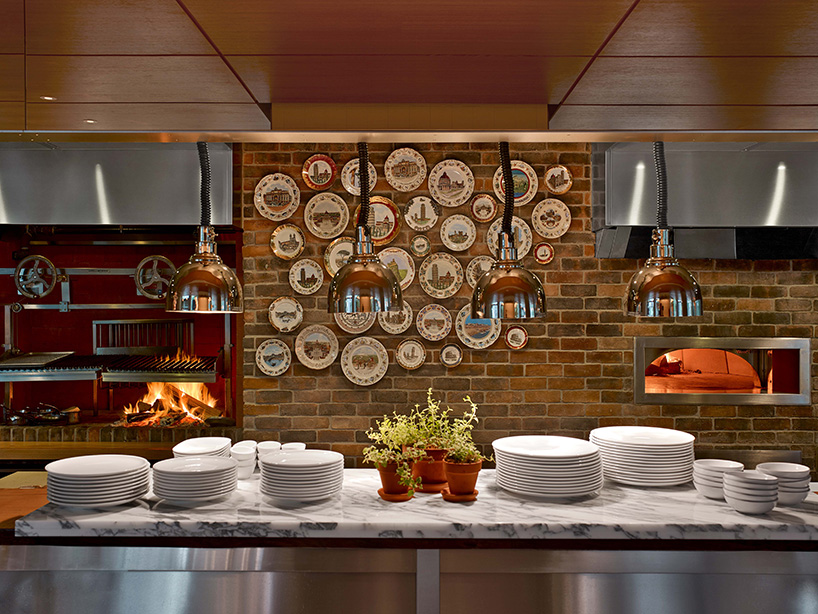 brick walls and an arrangement of plates brings an 'earthy' sensibility to the restaurant's interior scheme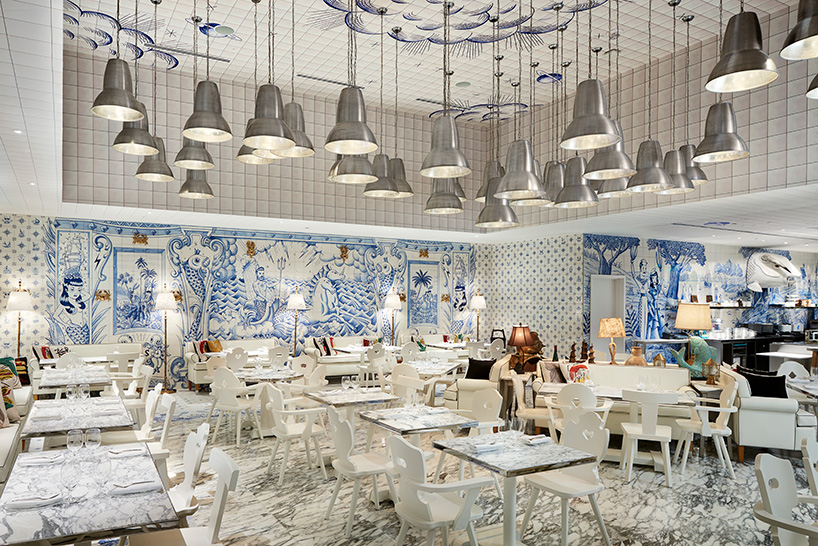 chef josé andrés' 'bazaar mar' is a creative culinary concept drawing from the richness of the ocean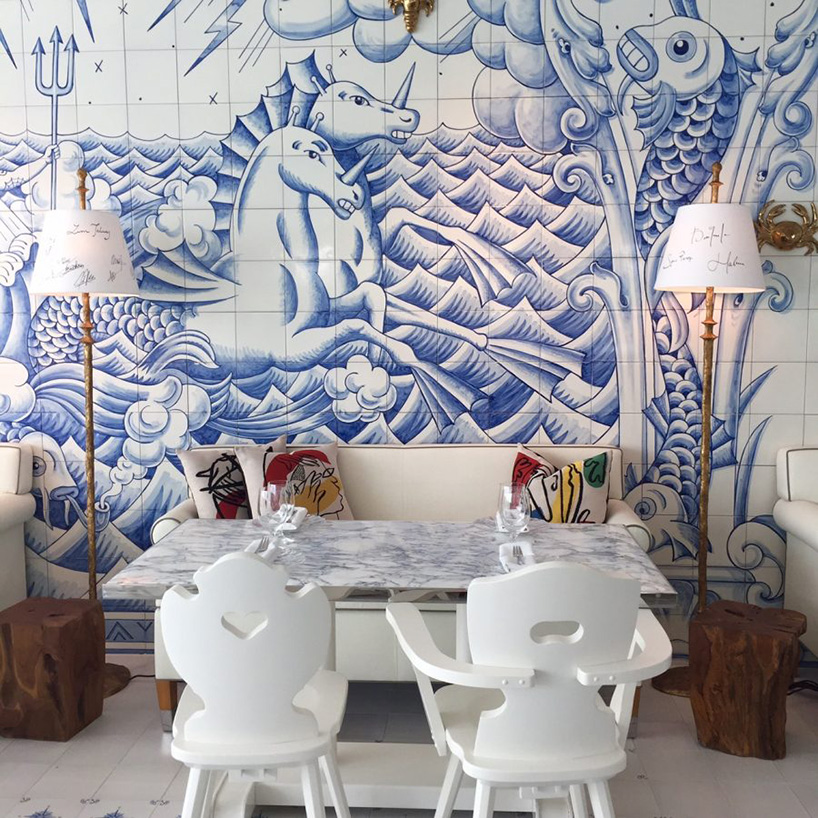 hand-pained tiles depict an underwater scene and line the interior walls of the restaurant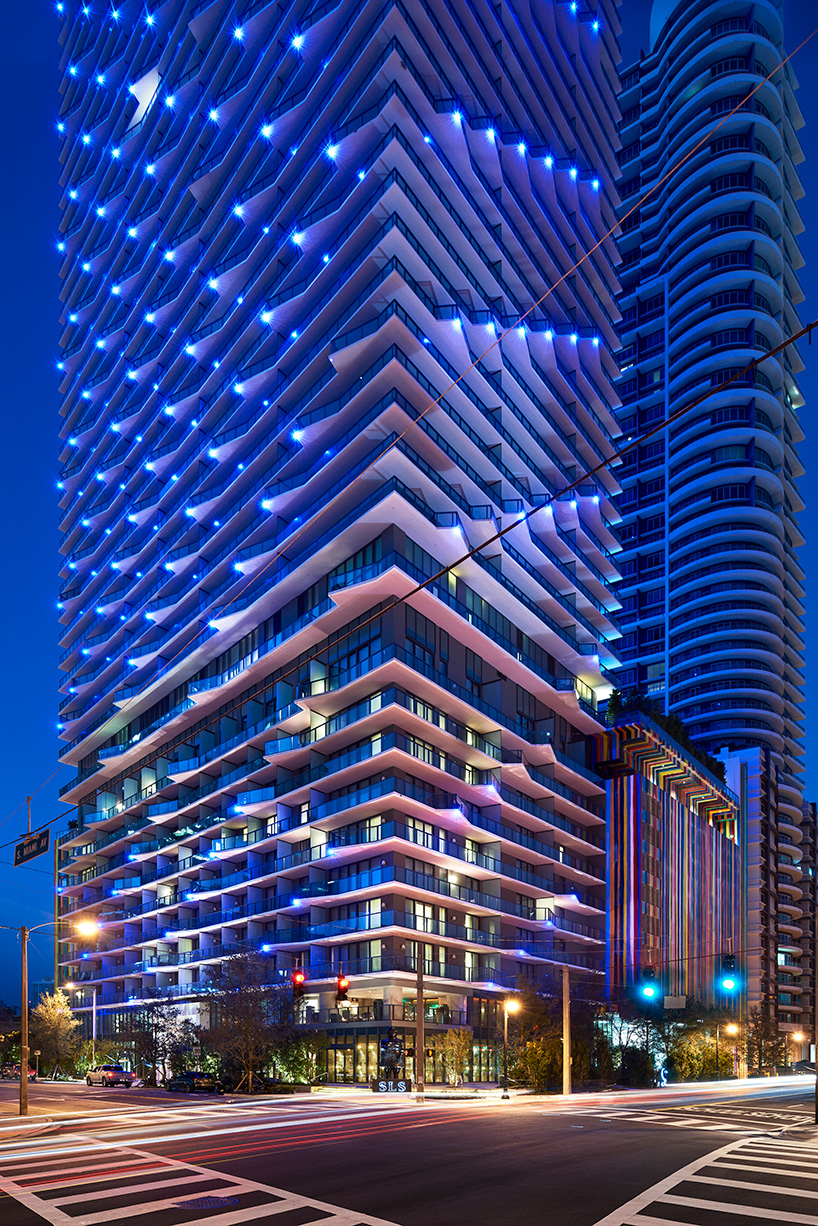 blue light illuminates the night sky in a dazzling display of diagonal 'brush strokes'
about related group:
established in 1979, related group is florida's leading developer of sophisticated metropolitan living and one of the country's largest real estate conglomerates. its innovative residential developments, that reach cross-market sectors, have dramatically altered south florida's urban landscape. since its inception, the privately held company has built, rehabilitated and managed more than 90,000 condominium and apartment residences. the related group has earned international status for its visionary designs and development of luxury condominiums, market-rate rentals, mixed-use centers and affordable properties – often in emerging neighborhoods that impact the lives of all demographics. the related group has redefined the new cycle of real estate by diversifying both its products and buyers, expanding internationally with projects in mexico, india and brazil, while sponsoring public art installations that enhance the city's global culture and streetscapes.
Save
Save
nina azzarello
I designboom
feb 16, 2017
KEEP UP WITH OUR DAILY AND WEEKLY NEWSLETTERS
happening now! antoniolupi extends its expertise beyond the bathroom with the 'living' collection, a series of home furnishings that complement its esteemed collection of bathroom furniture and accessories.
a diverse digital database that acts as a valuable guide in gaining insight and information about a product directly from the manufacturer, and serves as a rich reference point in developing a project or scheme.
designboom will always be there for you
milan, new york, beijing, tokyo

,
since 1999