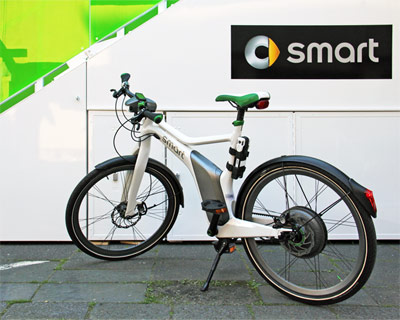 jun 12, 2013
smart ebike design tour at DMY berlin 2013
smart is increasingly focusing on electro mobility.
image © designboom
the pedelec electric bicycle by smart uses a small electric motor to help assist the user in pedaling – simplifying quick A to B journeys. utilizing four different assist levels, the smart ebike provides 250 watts of power from its front mounted motor, which can reach speeds of up to 25 km/h, and higher speeds when using conventional pedaling via a 3-speed gear hub. the two-wheeled transporter has been tailored for urban travel: it can be used on cycle paths anywhere, without the need of motorcycle license or license plates. harmoniously integrated in the aluminum frame, the 423W battery can cover travel for up to 100km and users can easily charge at home by plugging the charger into any standard 240V socket. it takes about five hours to fully charge from empty, with a regenerative system topping off the charge when users coast, brake or ride downhill.

smart electric bike: a guide to urban mobility
(sorry, just in german language – for english subtitles please click 'cc' in video navigation bar.)
video © smart

smart ebike design tour at DMY berlin 2013
to explore the DMY berlin festival and surrounding urban events, design lovers could visiting various hotspots of the berlin design week program joining the smart ebike design tour. devised and choreographed by the DMY team, the two-hour tour took participants to a wide range of venues. please stay tuned for an in-depth feature for this two-wheeled project on bettery magazine by smart, with individual articles exploring the tour's innovative stops.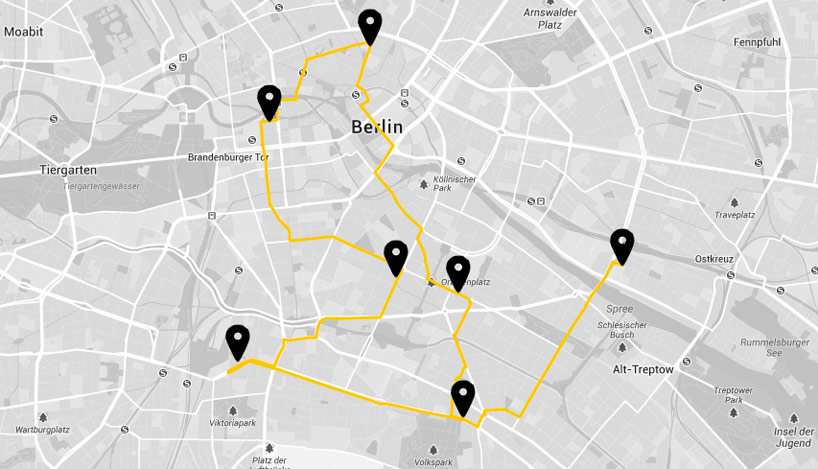 map with the smart ebike locations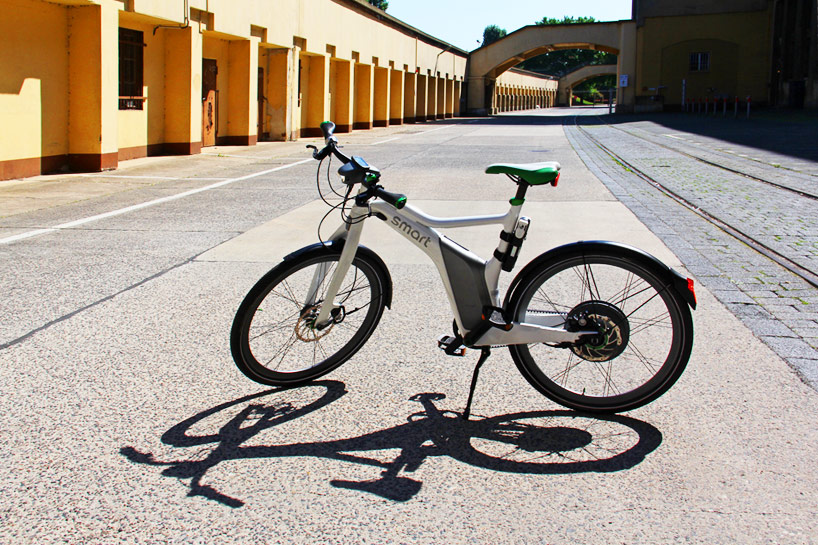 smart ebike at former airport tempelhof, berlin
image © designboom

technical data:
motor: brushless BionX electric rear-wheel hub motor
power: 250 W nominal
max. speed for propulsion boost: 25km/h (higher speed is possible with pure muscle power)
max. torque: 35Nm
gear shift: integrated SRAM I-motion 3 (3-speed hub gear system)
recuperation: yes
drive/generator levels: 4 each
removable battery
type: lithium-ion
capacity: 423 Wh
voltage: 48 V
charging time: 0-100% ca. 5 h / 20-80% ca. 3 h
range: up to 100 km (depending on cyclist, cycling style, the topography of the route and the drive and generator level)
aluminum frame
max. load: 114 kg (incl. luggage)
weight: 26.1 kg
dimensions (WxLxH) : 75.5cm x 173.5cm x 99cm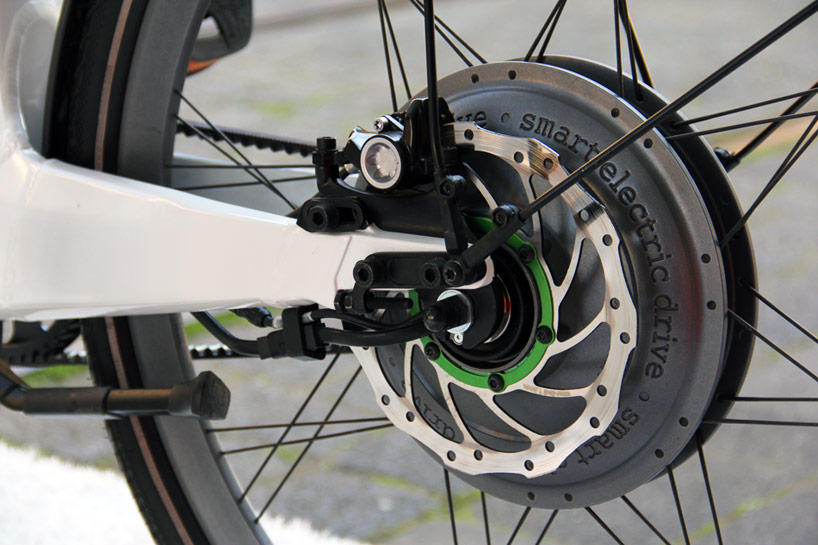 detail of the carbon drive belt
image © designboom
by replacing the standard bicycle chain with a carbon tooth belt – 118 teeth on a high-strength carbon fibre belt – it combines a number of important advantages: it lasts twice as long as a chain, requires neither lubricant nor maintenance, does its job quietly and weighs in at a mere 80 grams. the magura hydraulic disc brake system ensures high braking power and braking safety, even in wet weather, thanks to the 180mm perforated brake discs.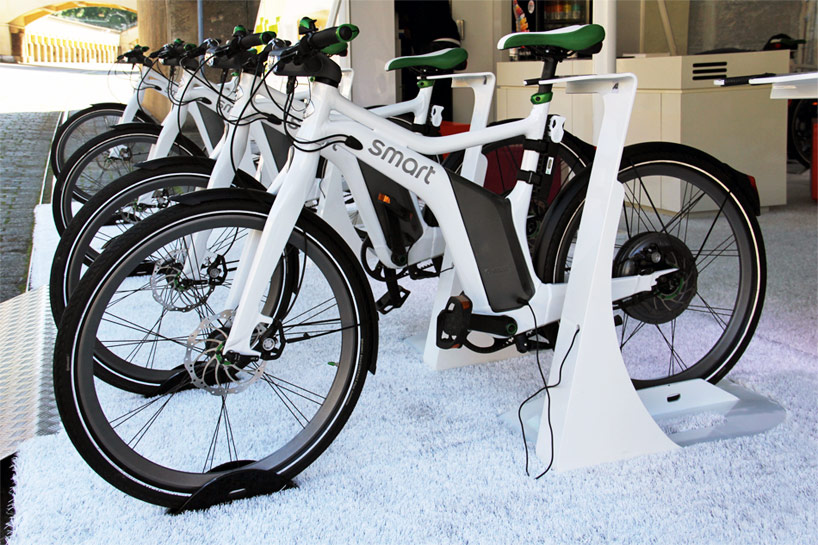 the smart ebike charging station
image © designboom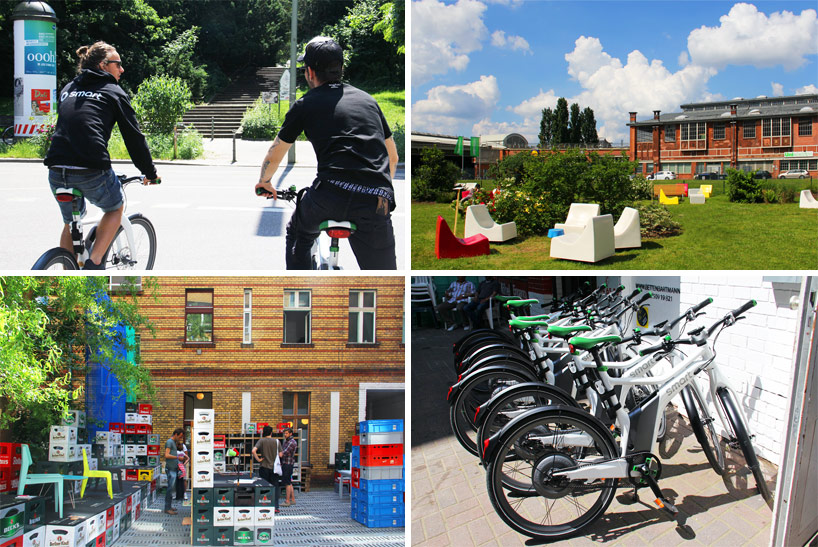 outdoor exhibitions 'gartenarbeiten' (top right) and design studio 'bettenbartmann' (bottom left)
images © designboom
visitors were able to choose from three different tours hitting up some of the main exhibitions and pop-up venues of the DMY berlin festival:
pool 22, gartenarbeiten
gartenarbeiten ('yard work') invites visitors to take a leisurely stroll between the latest garden objects by berlin design studios and workshops. while the show features plenty of products for mass production – think swings, raised beds, or outdoor furniture – it also introduces some exciting prototypes as well as art objects for garden, patio, or balcony use.
bettenbartmann
is a temporary 'grand café place d'armand' providing a cosy and informal backyard setting for the presentation of recently produced pieces of work by design studio bettenbartmann. intrigued trade fair visitors can try, or rather consume, local furniture and industrial design while indulging in a pleasant coffee klatsch.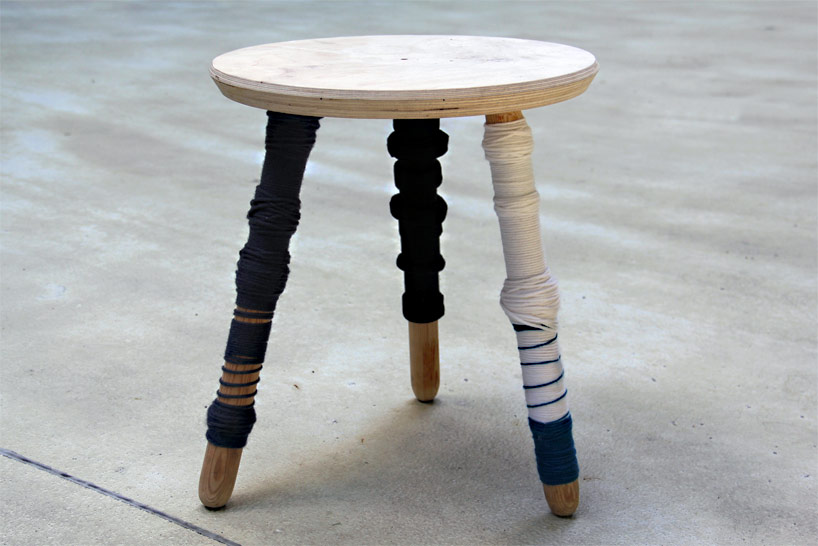 stool decorated by self-made machine that was created for the 'x-fach' project shown at the 'modulor haus'
image © designboom
xfach. play test for experimental product collections
prototyping in the wild: materials sold at art and design haven modulor haus are transformed into abstract products, manufactured on homemade machines.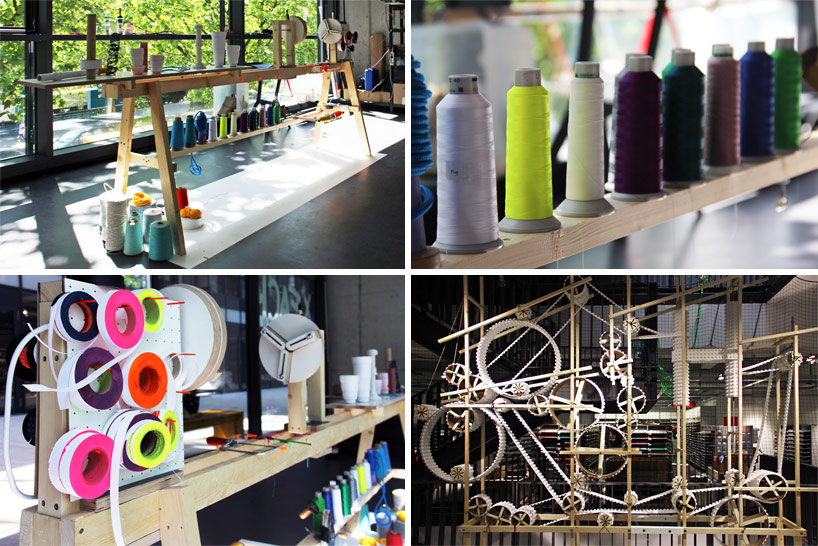 homemade machines create abstract products at the 'modulor haus' in berlin
images © designboom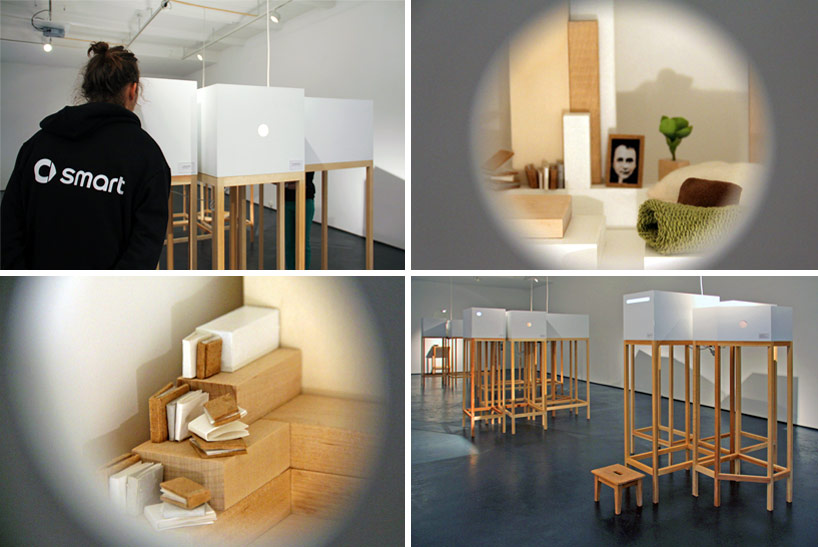 'what does it mean to live in today's society' – exhibition inside the 'museum der dinge'
images © designboom
museum der dinge
located in a former factory on kreuzberg's bustling oranienstrasse, this eclectic 'museum of things' (museum der dinge) houses an impressive collection of approximately 20,000 objects and 35,000 documents focused on the product culture of 20th and 21st century design. the museum's current exhibition tackles the question: 'what does it mean to live in today's society?'. boxes with a peak whole show several interior settings, miniature room models.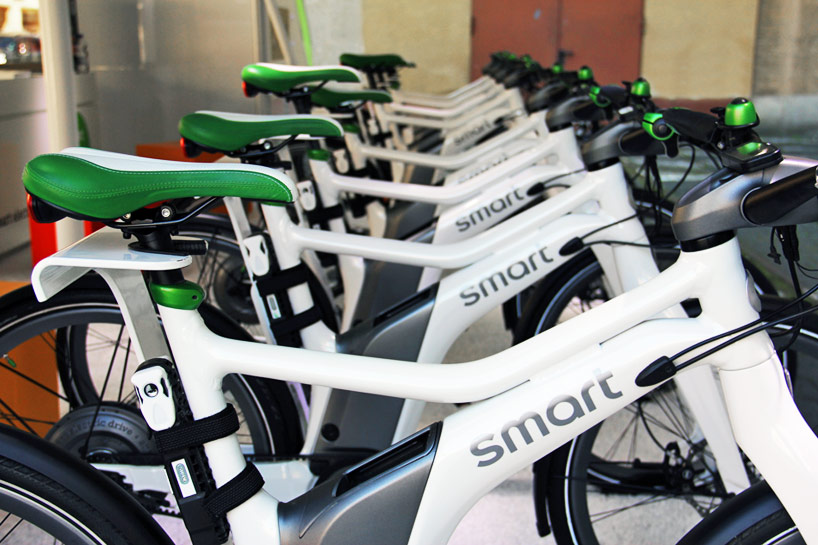 the smart ebikes are 'resting' meanwhile the visitors enjoy the exhibitions
image © designboom
crystal white frame with electric green accent trim parts – the 'smart -typical' two-color combination.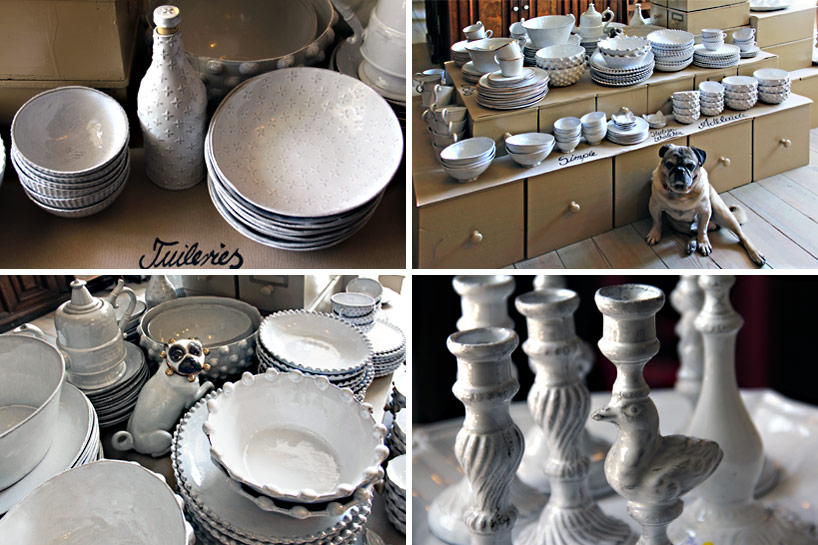 kuehn keramik presents astier de villatte (paris)
images © designboom
kuehn keramik presents astier de villatte
astier de villatte (paris) and kuehn keramik invites to explore their own treasure chest. best-known for its unique take on ceramics, paper goods, and cutlery, astier de villatte conjures up an olfactory tour of the world via scented candles and incense.
finnland-institut
cities undergoing dynamic change, like helsinki or berlin, are all about the re-appropriation of unused city space and erstwhile industrial areas. an exhibition at the finnland-institut sheds light on the work of urban planners through incisive models, texts, and illustrations.
baerck, in-house objects
beyond their creative and self-initiated work, many designers have started to market limited editions, one-offs, or mass-produced series of their designs on their own. this exhibition examines the role of the designer as a producer and distributor in his own right.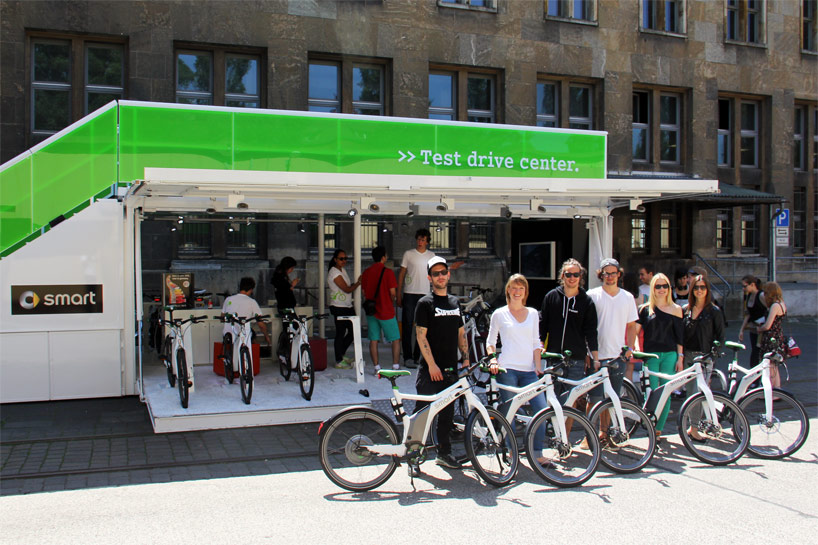 the smart ebike station located at the main entrance of the central DMY berlin exhibition space
image © designboom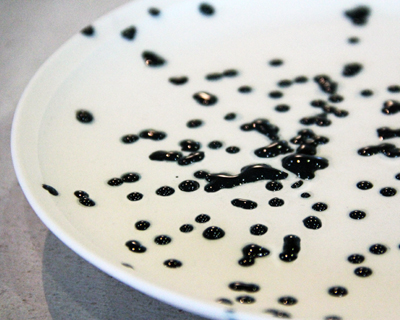 aug 11, 2013
aug 11, 2013
aug 04, 2013
aug 04, 2013
jun 24, 2013
jun 24, 2013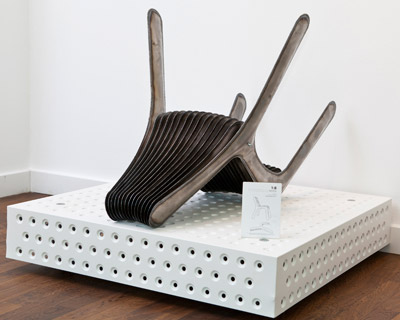 jun 20, 2013
jun 20, 2013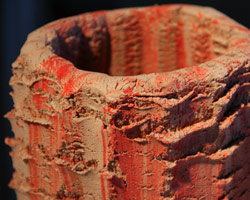 jun 13, 2013
jun 13, 2013
may 03, 2013
may 03, 2013
may 13, 2020
may 13, 2020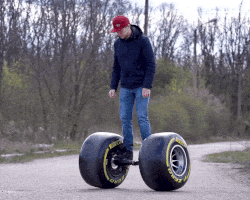 may 10, 2020
may 10, 2020
may 08, 2020
may 08, 2020
may 15, 2019
may 15, 2019
mar 01, 2019
mar 01, 2019
oct 02, 2018
oct 02, 2018
a diverse digital database that acts as a valuable guide in gaining insight and information about a product directly from the manufacturer, and serves as a rich reference point in developing a project or scheme.