one of the principal challenges of life in a big city is, ironically, finding enough space to live. with rents on the rise, urbanites are increasingly seeking affordable and efficient alternatives to the city's considerably crammed conditions, and often rigid spatial settings. the movement making waves is the micro-home — the tiny abode redefining the urban experience by meeting a variety of modern-day mobility, efficiency and flexibility needs.
smart magazine — the international online publication of smart that highlights ideas for improved city living — has become a go-to guide for solutions on today's urban challenges. through editorial storytelling, the magazine presents a comprehensive overview of new micro-housing products, showcasing a range of adaptable, flexible and surprisingly affordable living structures. not only does smart magazine offer insight into micro-home makers and inspiring spaces, but it also champions innovation in the field too, recently awarding the tiny-house start-up cabin spacey one of the top three spots in its smart urban pioneers contest with €15,000 in price money.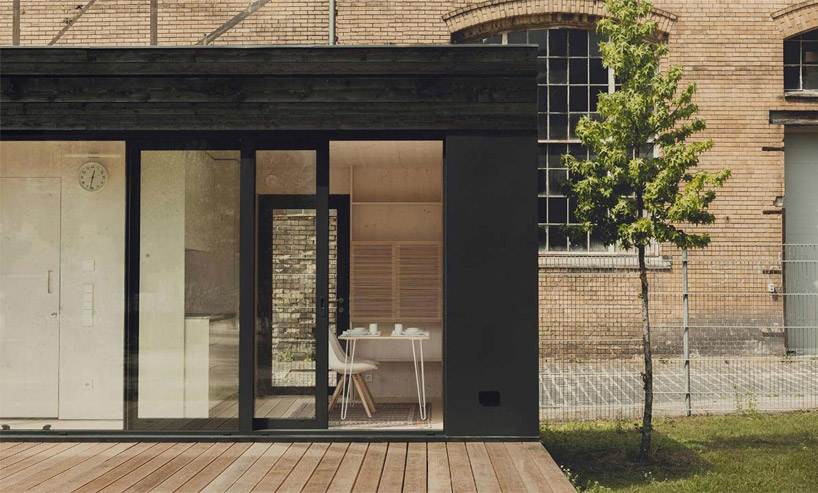 the 'futteralhaus' offers smart and self-sufficient living, and remains connected even in off-grid locations
smart magazine's recent micro-home listicle offers an in-depth look at some of the forward-thinking ideas and exciting innovators shaking up the mini-dwelling market. projects like 'KODA' by estonian design collective kodasema, and 'bert's boxes' by london-based bert & may and architects box 9 are highlighted for their ability to make small spaces feel surprisingly spacious. while 'KODA's' cube-shaped, 25 square meter volume offers an expansive open living room and generous glass façade, 'bert's boxes' 13.5 meter long hallway is flanked by a large living space, kitchen island and outdoor deck.
the article also invites readers to explore the work of london-based carl turner architects, whose 'magnificent container' and 'slip house' projects integrate the need for flexible workspace. 'magnificent container' houses a non-profit organization that teaches children about energy use, while remaining close to nature. similarly, 'slip house' blends life and work through the stacking of home and office spaces on top of each other.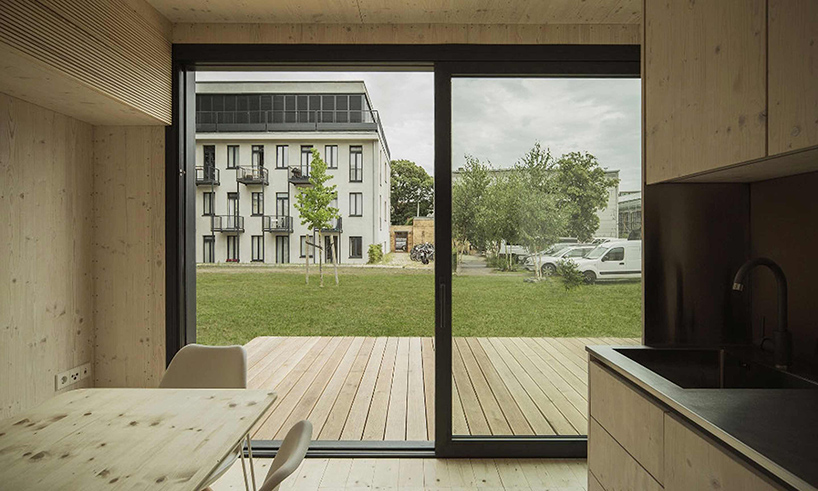 the dwelling features a renewable energy system and an app that runs the house on autopilot
furthermore, sustainable projects like 'futteralhaus' are spotlighted for their forward-thinking approach to city life. first envisioned by architect maxim kurennoy back in 2011, the dwelling can be easily transported and assembled at any location, is solar-power generated, and completely self-sufficient.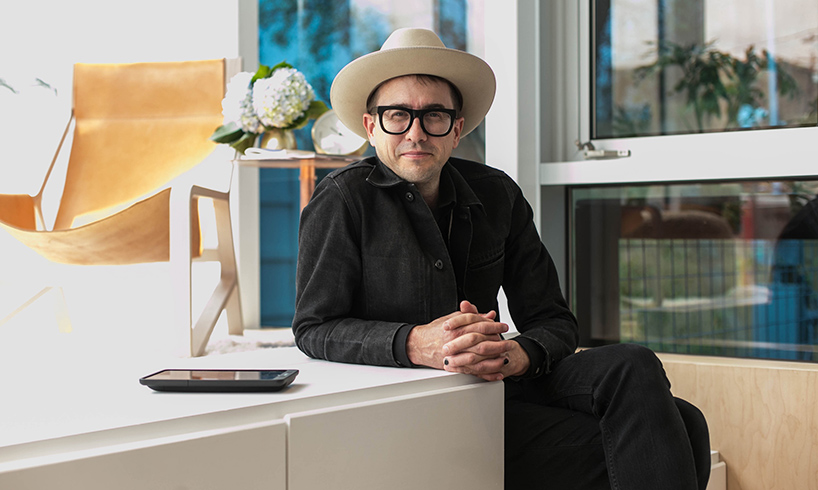 jeff wilson, an environmental science professor, advocate for micro housing, and founder of kasita
image © daniel gentile for smart magazine
smart magazine also explores the life and work of jeff wilson — one of the biggest proponents of micro-housing in the US, whose decision to downsize his life to fit into a modified dumpster earned him the nickname 'professor dumpster'. wilson's experience led to his creation of kasita, a micro-housing company that seeks to reinvent the domestic experience.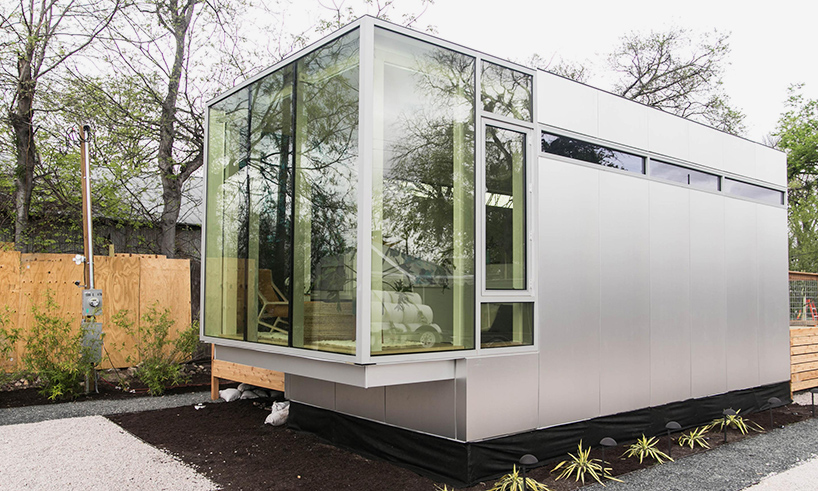 wilson reinvented the archetypal home with the design of kasita, offered at an affordable price point
image © daniel gentile for smart magazine
the firm's first prototype is aimed at creative young professionals, and features about 33 square meters of living space that – thanks to tall ceilings and an abundance of natural light — feels much larger. the dwelling is even equipped with home assistant technology and boasts auto-tint windows.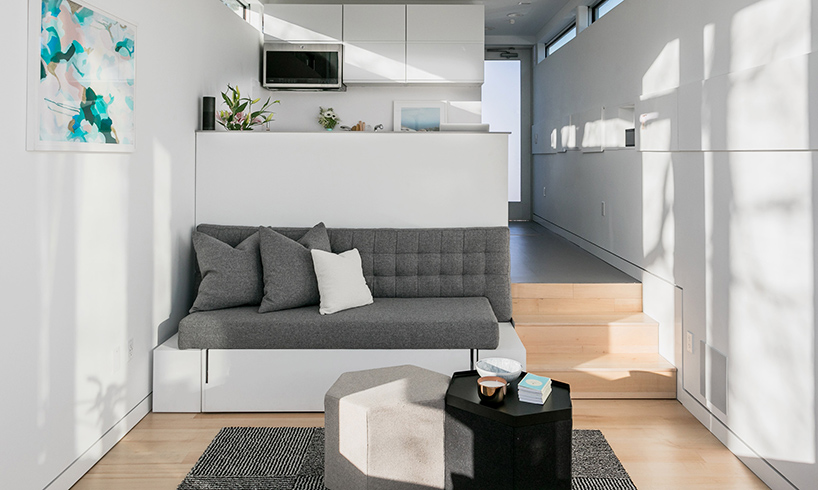 internally, the kasita home boasts 10 ft tall ceilings and ample natural light
image © daniel gentile for smart magazine
kasita's modular design means that it can be situated almost anywhere, and can be easily relocated if the owner needs to move. prospective buyers are able to make a reservation payment of just $1,000 USD, which goes towards the home's initial $139K price point.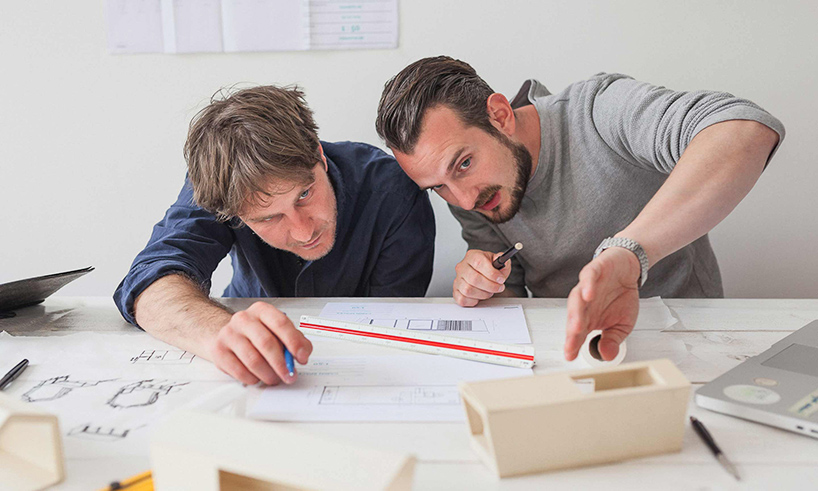 simon becker and andreas rauch, second place winners of the smart urban pioneers contest for 'cabin spacey'
smart magazine is not only an expert in current micro-living trends, but also actively supports the movement as well. its 2016 smart urban pioneers contest called on creatives to come up with ideas, concepts, and projects to improve city living, focusing on innovative ways to redefine the urban experience.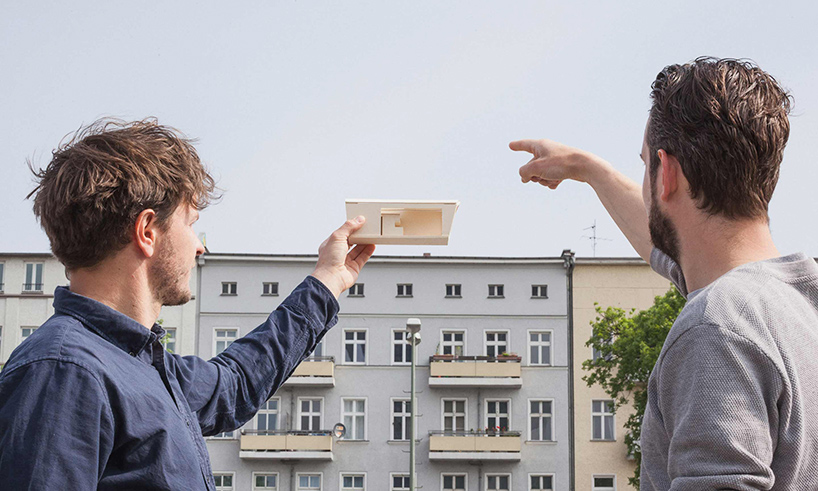 since winning the content, 'cabin spacey' is developing a prototype of its micro-home
one of the top three winners was the cabin spacey team of simon becker and andreas rauch. the duo tackled the growing demand for quality, efficient, and flexible space with the design of an easy-to-transport and assemble micro-home. over the past year, with the support of smart magazine, the start-up has easily reached its crowdfunding campaign's $30,000 benchmark, and since developed a prototype of the dwelling.
through the in-depth exploration of the micro-home movement, smart magazine offers readers a comprehensive guide for navigating the city's challenges and provides solutions for a sustainable, mobile and modern urban experience.
may 15, 2019
may 15, 2019
mar 01, 2019
mar 01, 2019
oct 02, 2018
oct 02, 2018
aug 30, 2017
aug 30, 2017
jul 05, 2017
jul 05, 2017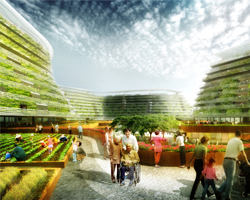 mar 08, 2017
mar 08, 2017
jul 12, 2020
jul 12, 2020
jun 25, 2020
jun 25, 2020
jun 21, 2020
jun 21, 2020
a diverse digital database that acts as a valuable guide in gaining insight and information about a product directly from the manufacturer, and serves as a rich reference point in developing a project or scheme.