the world is your waterbed — fly fishing aficionado and founder of smithfly designs ethan smith presents the shoal tent: a first of it's kind inflatable floating raft with a tent topper that allows adventurers and campers to sleep out on bodies of water. unlike the traft watercraft tent which uses poles to carry the structure, the shoal tent is completely inflatable requiring no poles by using its air pressure to stand up to high winds without a problem.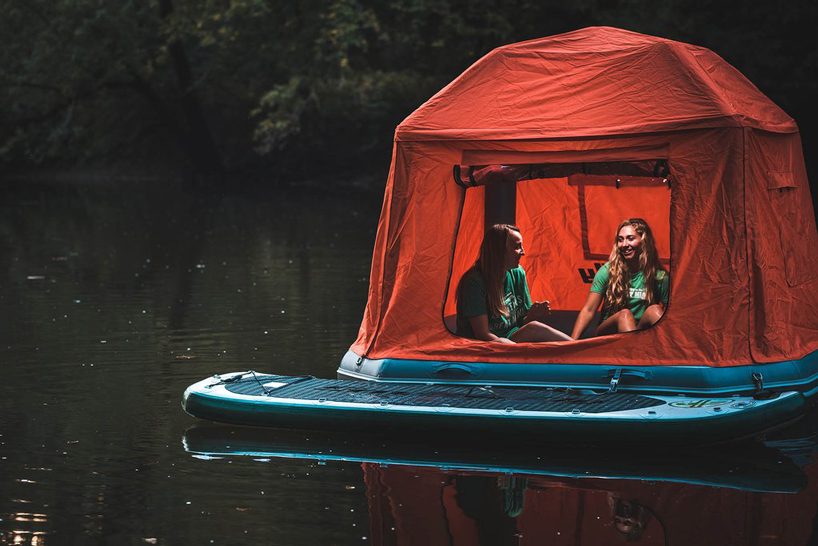 the shoal tent packs down into a burrito roll style carry and storage bag approximately 60″x24″x18″
the shoal tent raft body has three air chambers: two in the lower tube, one in the structure. the floor is a 6 inch thick drop stitched high pressure floor that doubles as an air mattress. moreover, the tent fabric is waterproof and sealed with strong #8 zippers. the topper sides all attach and detach using heavy duty hooks and loops, for the ability to get in and out easily through the sides if the need suddenly arises.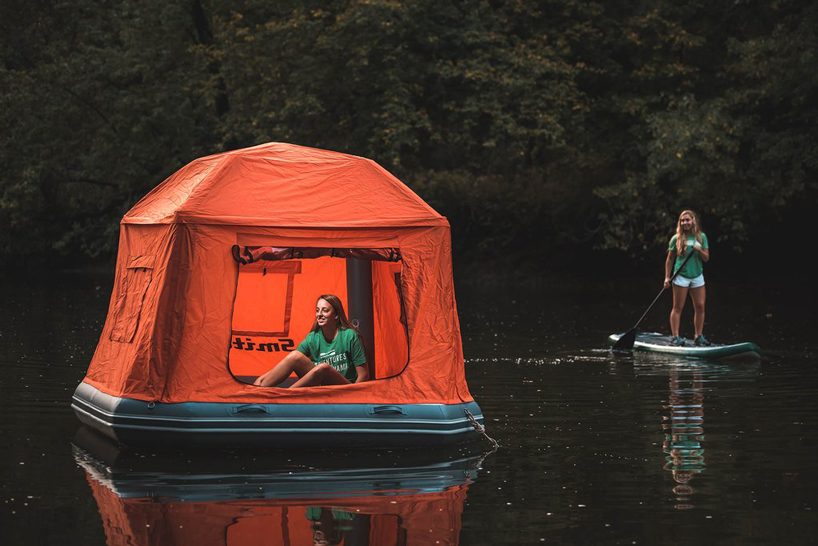 the smithfly kit comes with a storage bag, a patch kit and a manual foot pump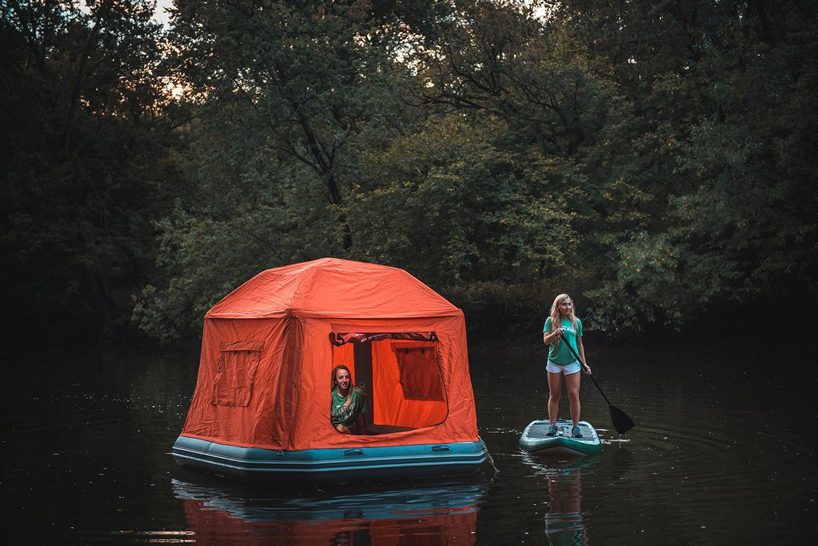 it weighs up to 34kg (75lbs)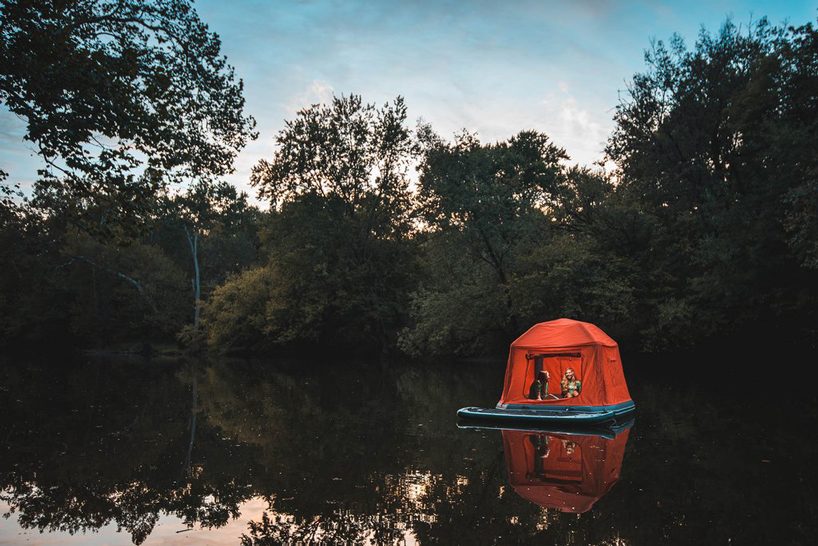 the tubes inflate to 3 PSI and the drop stitched floor inflates to 10 PSI
oct 19, 2017
oct 19, 2017
oct 10, 2017
oct 10, 2017
oct 05, 2017
oct 05, 2017
oct 02, 2017
oct 02, 2017
sep 21, 2017
sep 21, 2017
sep 04, 2017
sep 04, 2017
may 01, 2017
may 01, 2017
oct 04, 2017
oct 04, 2017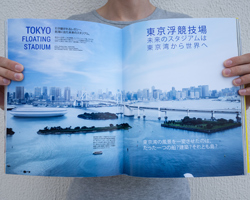 jun 22, 2017
jun 22, 2017
jun 11, 2017
jun 11, 2017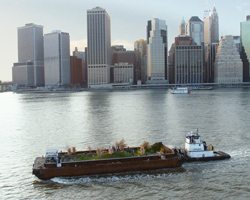 may 30, 2017
may 30, 2017
may 19, 2017
may 19, 2017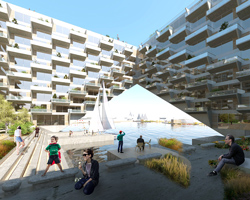 nov 29, 2016
nov 29, 2016
tents
(31 articles)
oct 02, 2017
oct 02, 2017
nov 23, 2016
nov 23, 2016
mar 21, 2016
mar 21, 2016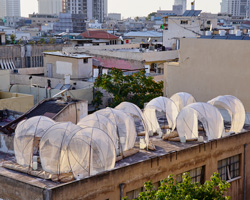 aug 28, 2015
aug 28, 2015
jul 28, 2015
jul 28, 2015
apr 02, 2015
apr 02, 2015