the quickest way to go from queens, new york to the center of an excavated cave is by stepping inside snarkitecture's long island city studio. the new york-based collaborative design practice — led by alex mustonen, daniel arsham and ben porto — considers the breakdown of boundaries between disciplines, and seeks to create unexpected and memorable moments from the everyday. from a billowing cloud-like canopy devised for a pop-up shop's interior, to an immersive 10,000 square foot ball pool at one of the U.S.' most prestigious museums, snarkitecture's conceptual approach is centered on the importance of experience.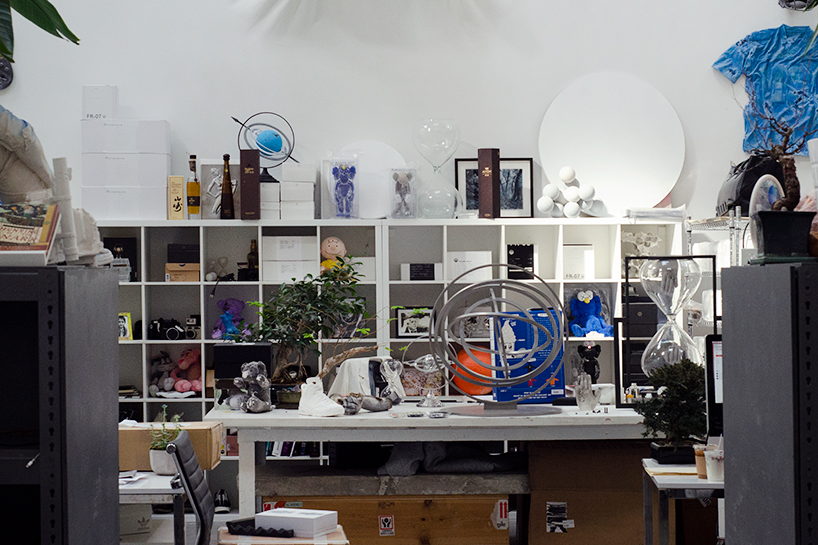 image © designboom
visitors enter the studio via daniel arsham's personal workspace, where collaborators are working away at some of the artist's own creative endeavors. another door leads into a great, white room. every wall is broken up by some interesting foreign texture. rocky strata peels away to reveal layers of architecture. cliff-like boulders act as shelves to showcase little things; they're so high up, you need full rock climbing gear to reach them. a little closer to reach, one wall wrinkles downward like pillow sheets to hold a clock in place. everything is white except for the occasional pop of blue, or burst of green from the plants.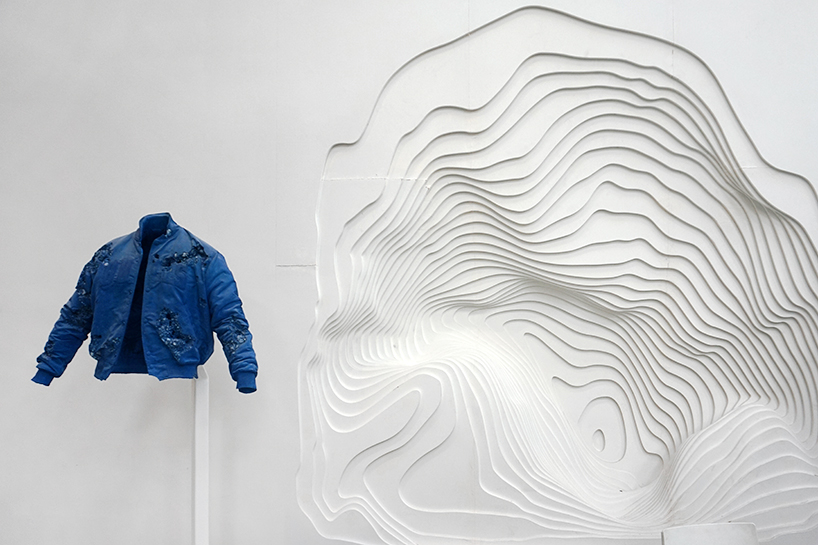 image © designboom
snarkitecture takes its name from lewis carroll's 'the hunting of the snark.' the rhyme is definitely worth a read if you're interested in abstract whimsy; an unlikely crew searches impossibly for an unfindable creature, the snark. similarly, 'snarkitects' spend their days voyaging for impossible things. they first find a thing that is impossible, and they then work to make it real. if time exists in that cave of theirs, it definitely doesn't feel linear.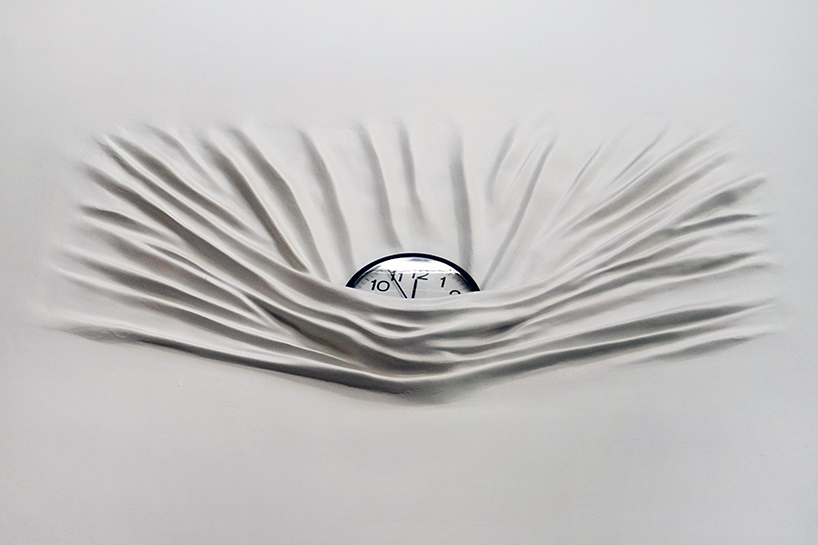 image © designboom
past projects line the walls. a white pillow as hard as a rock, white shoes impaled by screws, a flat chair whose uneven stone-cushion seemed to forever be locked in a state of sliding over — these were the casual things laying about the edge of the chasm.
the slip chair is a great example of snarkitecture's hunt for the impossible. its sunken appearance feels like it's drowning in quicksand. it doesn't look like a good place to sit; however, its precisely-cut stone is a reminder that the chair is actually revolving on two axes; the opposing elements counterbalance each other. it's perfectly fine to sit on.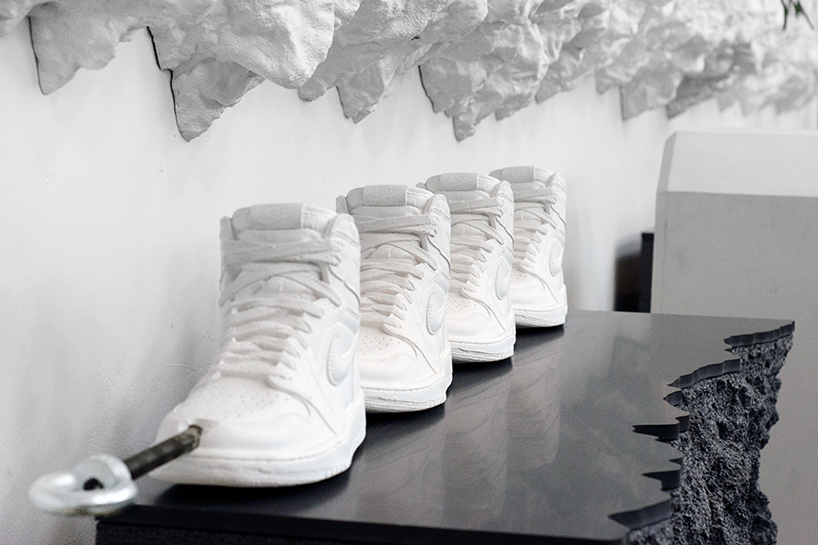 image © designboom
the quickest way back to queens is by walking up to the studio's second floor, boasting expansive views of the new york city skyline. up there, things are still different; chairs still feel like they could hurt you, or comfort you. truthfully, they just tempt you to sit down and find out. the stark white is gone. there are windows to the outside world. it is looking out onto that outside world that one is reminded that the things in this workshop aren't normal — nor are they possible without snarkitecture. one can't realize the otherworldliness of the studio, until, in a matter of seconds, they're back outside in the real world, and have no idea how long it will be until they can return to the existential center of the earth.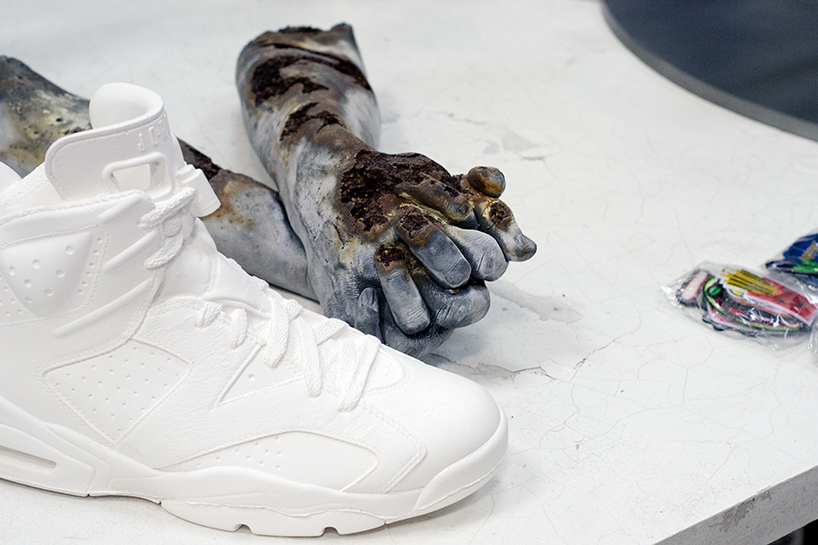 image © designboom
before we left, mustonen showed us a book. the monotony of the real world was churning outside the windows, but in our hands: page after page of their world. 'snarkitecture', published by phaidon, with an introduction by maria cristina didero, marks the studio's first monograph. featured are 70 projects, from early process to final product — including installations, sketches, history, conception, deliverables, and philosophies.

image © designboom
meanwhile, the studio is eagerly anticipating the opening of its smash summer exhibition 'fun house' at the national building museum in washington D.C. from july 4 through september 3, 2018, snarkitecture's first comprehensive museum exhibition will examine the studio's prolific activities across a sequence of interactive rooms featuring well-known environments and objects, as well as new concepts developed specifically for the museum.
snarkitecture claims they do not make 'art' or 'architecture', but they make things on the spectrum between the two. here in new york, they have crafted a very particular universe.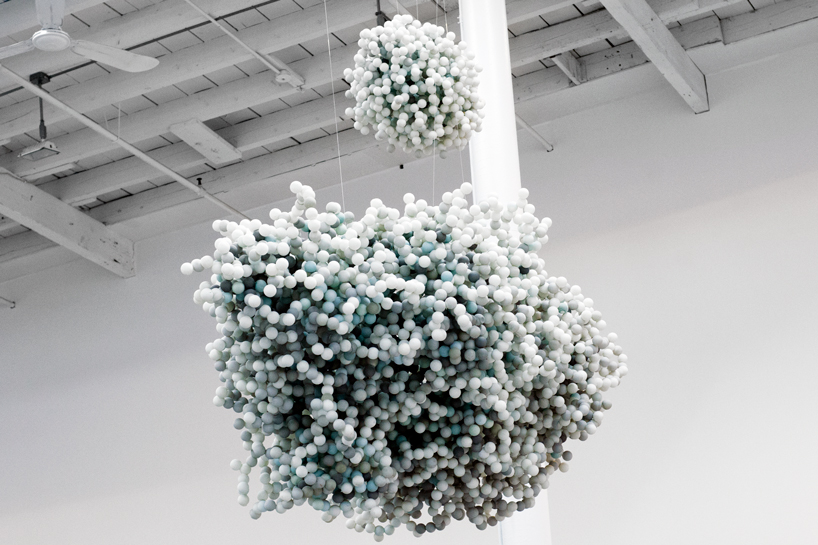 image © designboom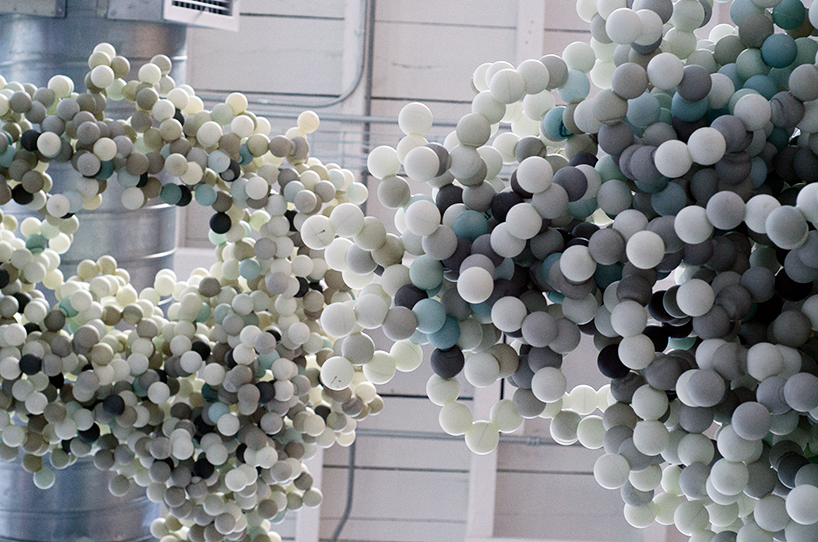 image © designboom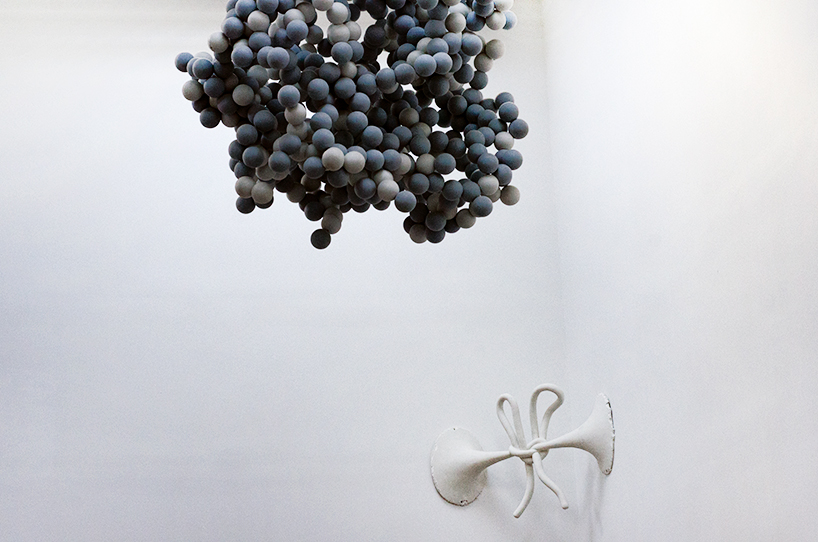 image © designboom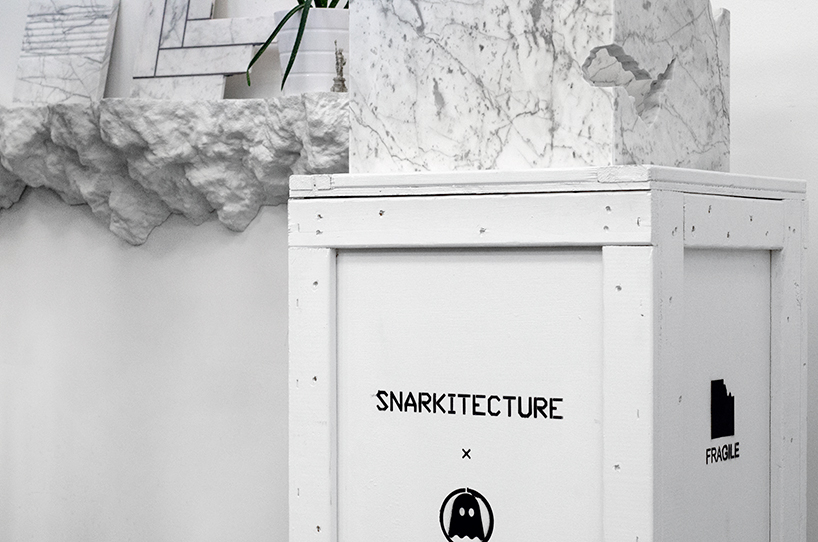 image © designboom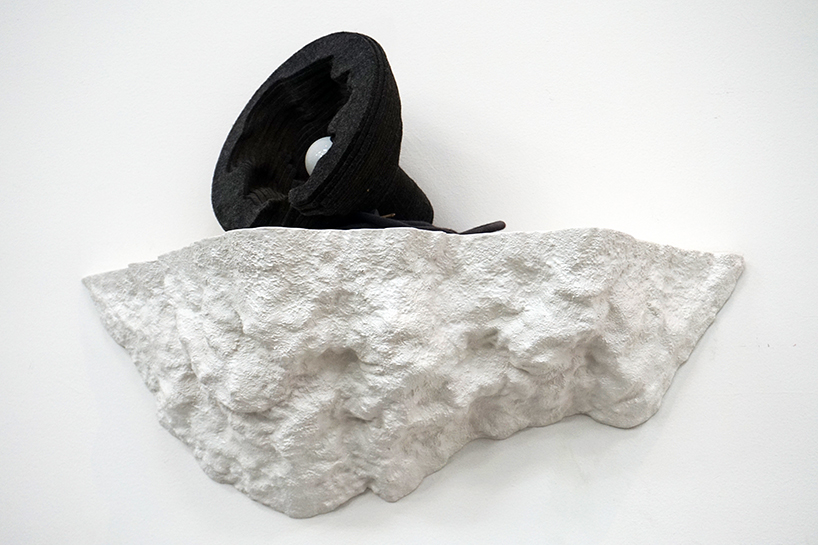 image © designboom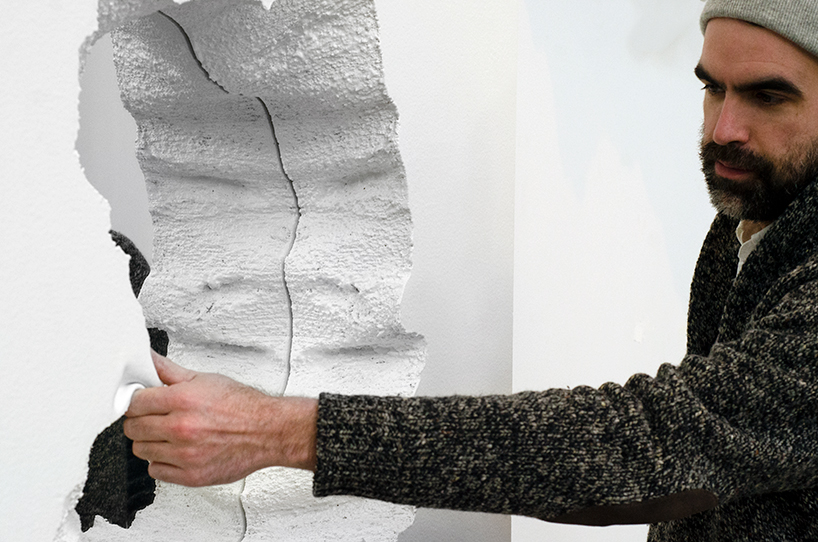 image © designboom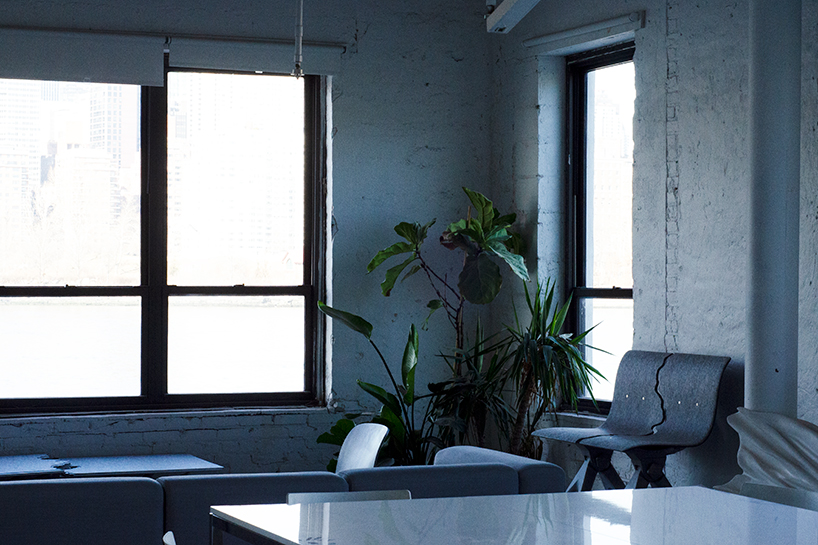 image © designboom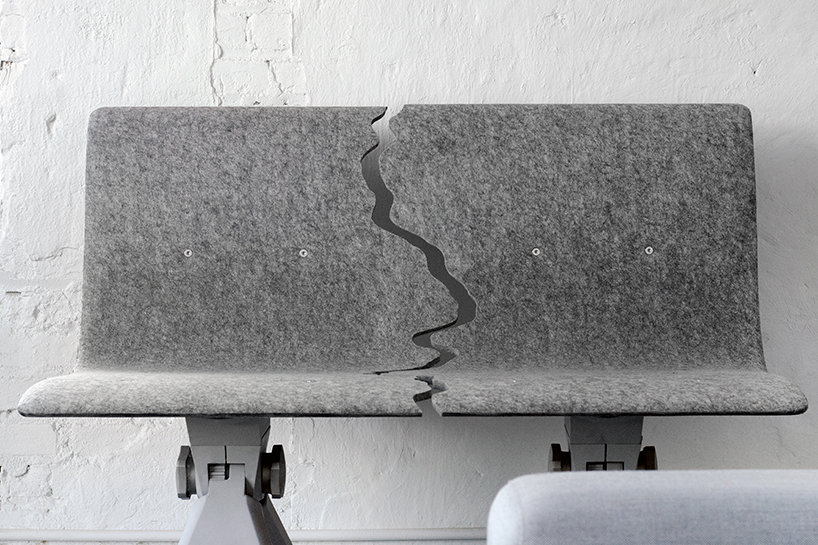 image © designboom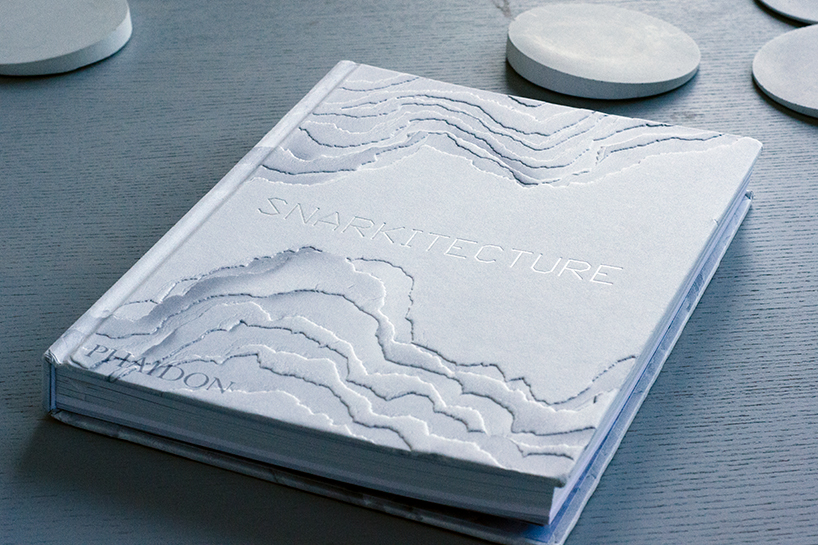 image © designboom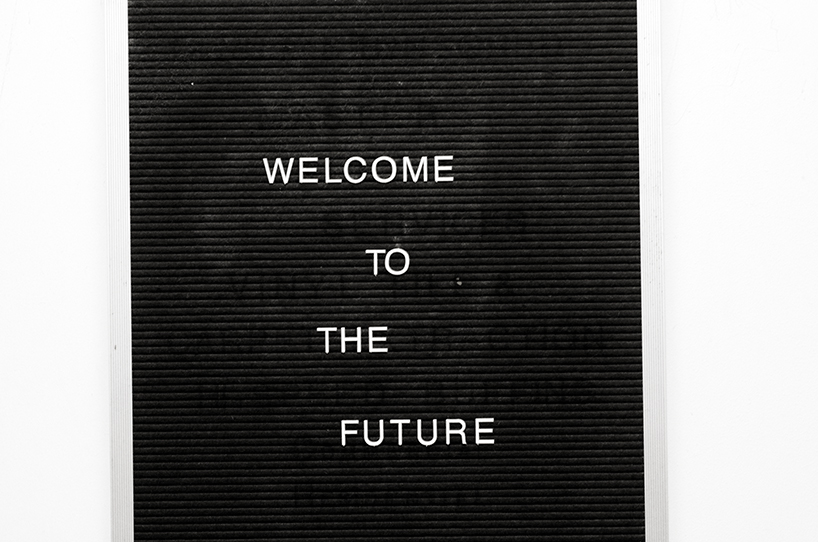 image © designboom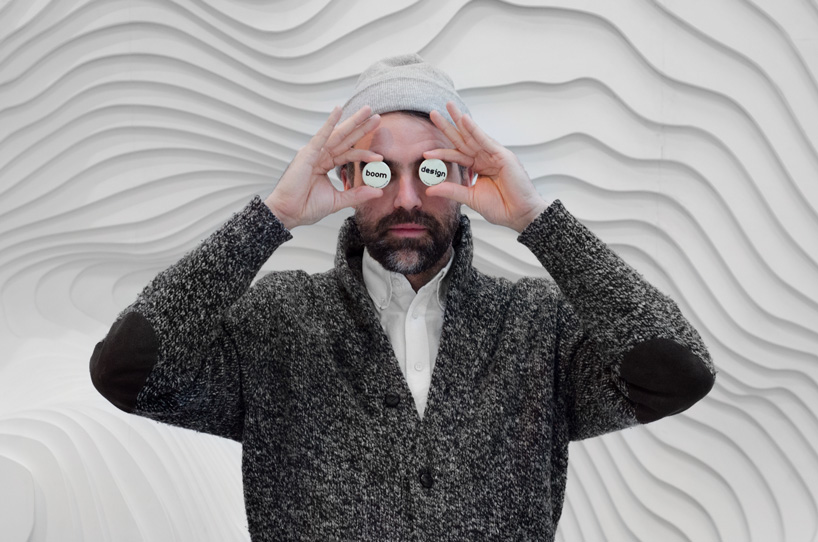 portrait of alex mustonen
image © designboom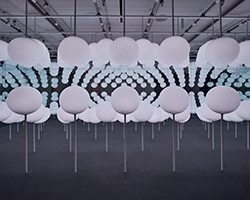 may 09, 2019
may 09, 2019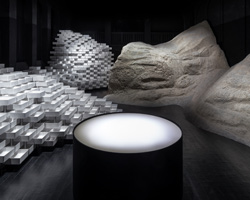 apr 12, 2019
apr 12, 2019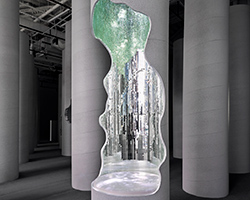 mar 15, 2019
mar 15, 2019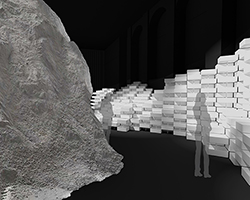 feb 18, 2019
feb 18, 2019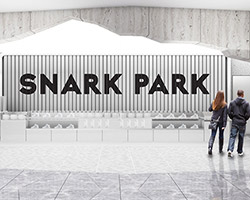 nov 30, 2018
nov 30, 2018
aug 12, 2018
aug 12, 2018
mar 17, 2020
mar 17, 2020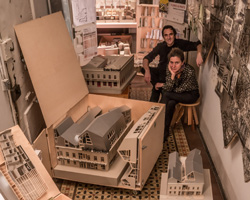 feb 10, 2020
feb 10, 2020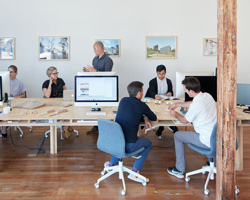 feb 05, 2020
feb 05, 2020
a diverse digital database that acts as a valuable guide in gaining insight and information about a product directly from the manufacturer, and serves as a rich reference point in developing a project or scheme.