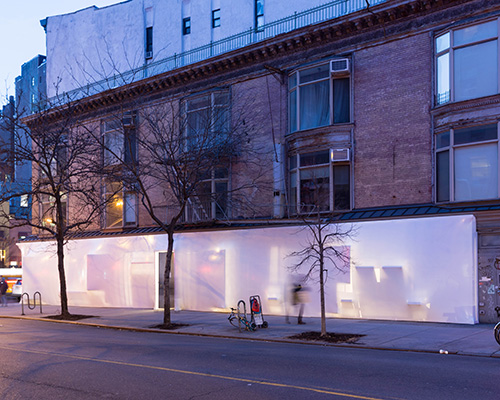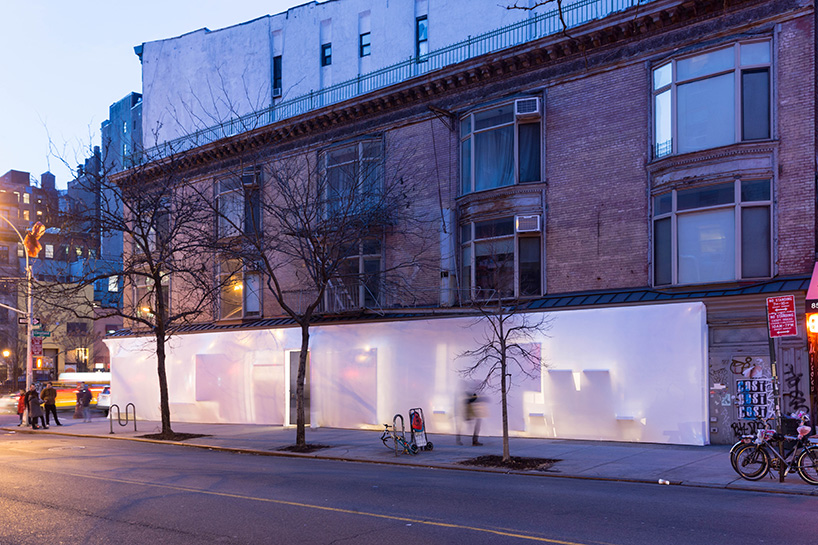 jan 28, 2015
SO-IL shrink wraps NY's storefront for art and architecture
SO-IL shrink wraps NY's storefront for art and architecture
image © iwan baan, courtesy of SO-IL and storefront for art and architecture
blueprint
storefront for art and architecture, new york
now through march 21, 2015
new york city's storefront for art and architecture presents a unique platform for exhibitions, artists talks, film screenings and conferences, intended to encourage dialogue and collaboration across disciplinary boundaries.
with rotating programs every few months, the space sees renowned design and architectural practices imagining the site, its curated content and its distinct façade in new ways. in october 2014, designboom featured 'the situation room' — jana winderen MARC FORNES / THEVERYMANY's storefront realization — which infilled the interior with an intricate web of parametrically generated shapes, undulating and stretching from the exhibition space's floor to ceiling.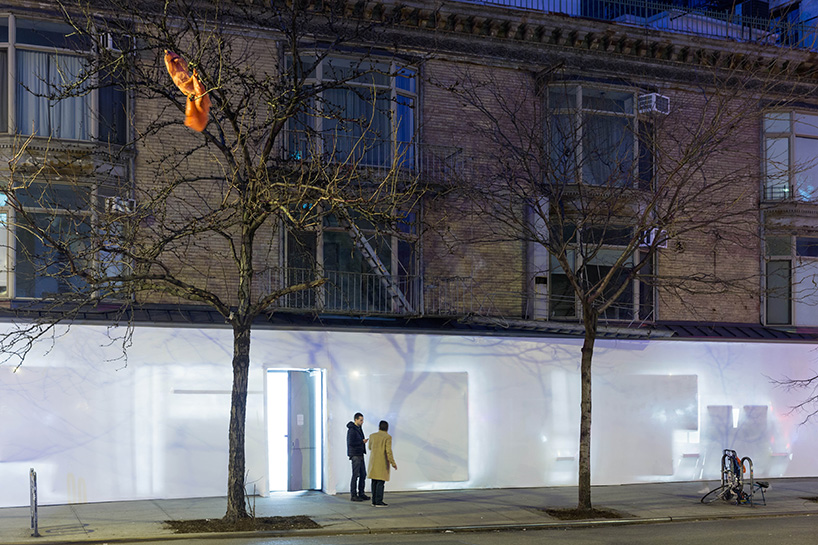 by night, light from the workshop space within is illuminated through the semi-transparent film
image © iwan baan, courtesy of SO-IL and storefront for art and architecture
'blueprint' is the site's latest exhibition — curated by sebastiaan bremer, florian idenburg and jing liu of SO-IL, the show invites visitors to survey 50 collected blueprints from architects, artists and designers dating from 1961 to 2013.
international practice SO-IL has completed an expansive installation on the building's exterior, 'shrink wrapping' the structure in a film of taut, white material. the layer is pierced by apertures built into the acconci-holl façade, canvassing the city's corner plot in a semi-transparent shell. by night, light from the workshop space appears as luminous geometries, visible through the semi-transparent film.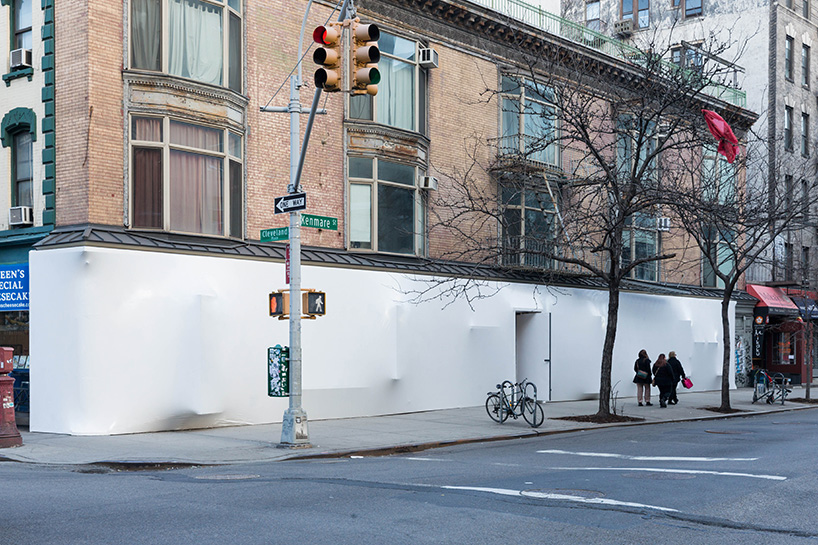 the installation wraps the storefront for art and architecture's exterior
image © iwan baan, courtesy of SO-IL and storefront for art and architecture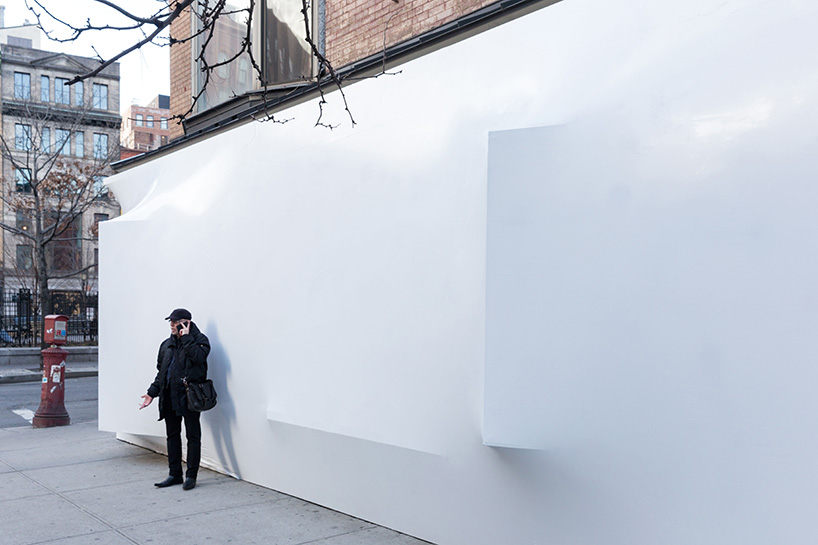 the building façade is pierced by apertures built into the structure
image © iwan baan, courtesy of SO-IL and storefront for art and architecture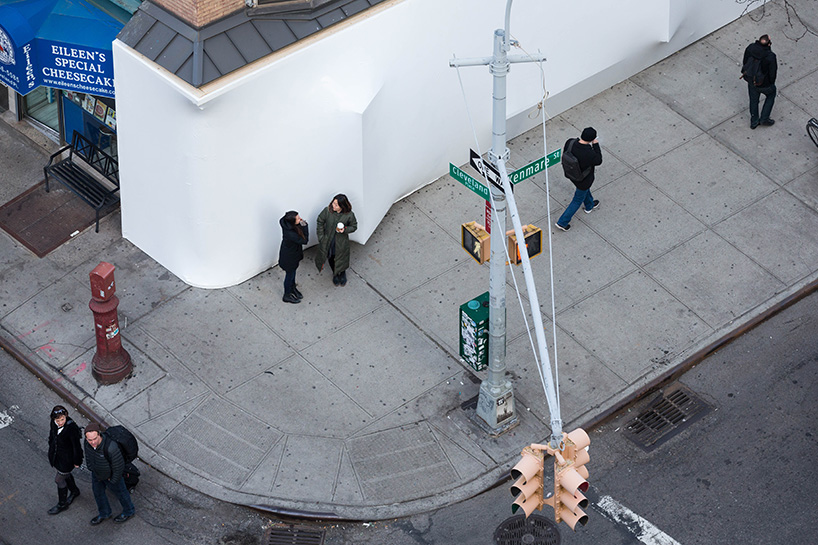 the corner plot is covered by a layer of semi-transparent film
image © iwan baan, courtesy of SO-IL and storefront for art and architecture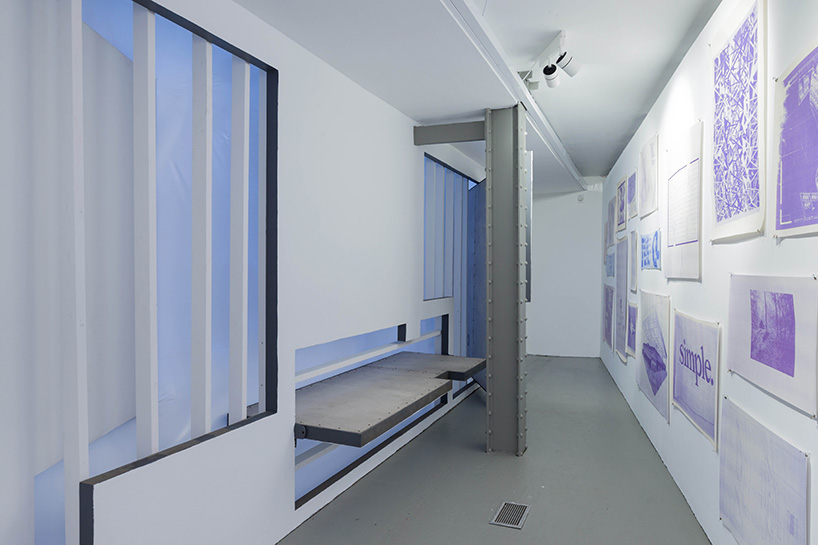 the exhibition 'blueprint' exhibits 50 works from various disciplines
image © iwan baan, courtesy of SO-IL and storefront for art and architecture
SO-IL
(16 articles)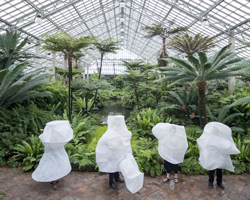 sep 12, 2017
sep 12, 2017
jul 21, 2017
jul 21, 2017
apr 04, 2017
apr 04, 2017
dec 06, 2016
dec 06, 2016
oct 29, 2016
oct 29, 2016
jul 29, 2016
jul 29, 2016
oct 06, 2017
oct 06, 2017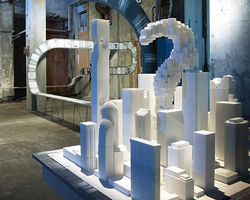 oct 02, 2017
oct 02, 2017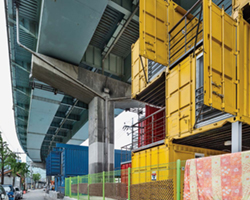 nov 16, 2016
nov 16, 2016