nov 22, 2012
sodastream source new collection by yves behar
yves béhar with the wood version of sodastream 'source' image © designboom
each year, 50 billion bottles of water are purchased. 80 percent of them end up in landfills and take approximately 1000 years to fully decompose.to produce this amount of plastic packaging 151 billion litres of oil are used – the equivalent of fueling 500,000 cars a year.one source saves 550 plastic bottles a year per household.
sodastream addresses the amount of plastic bottle waste we generate, with particular focus on carbonated beverages – a sector which previously had no other options for distribution. the company's product offers an alternative to purchasing pre-packaged fizzy drinks by allowing one totransform regular tap water into sparkling refreshments right at home, stored within reusable bottles. the use of their appliancesallows you to reduce your carbon footprint by at least 65% each time you make your own soda rather than buying the store bought variety, while the footprint of sparkling water made with sodastream is at least 80% less than the pre-packaged kind.
some straight facts:– sodastream machines are sold with a reusable bisphenol A-free (BPA) bottle that can last for up to three years– soda stream is an 'active green' product: by using it, consumers are actively reducing their impact on the environment. by using water from the tap, less plastic is manufactured, less waste is created and fewer bottles are transported– one sodastream gass cylinder makes 60 litres of carbonated drinks, equivalent to 180 aluminium cans or 30 large polyethylene terephthalate (PET) bottles– each sodastream carbonating bottle is reusable for three years, saving up to 2000 plastic bottles and aluminium cans for an average family
new sodastream wood version available in early 2013image © designboom
the newest machine to join the sodastream line-up is 'source' designed by yves béhar of fuseproject, whose monolithic form of clean lines provides visual clarity with some sculptural elements seen in the carved-out area where one inserts the company's latest bottle design which is simply locked into place with a single-handed push – no need to screw the bottle. responding to sodastream's efforts in sustainability, béhar's product uses no electricity. instead, the top surface of the carbonating component responds to touch, whereby the user pumps the device in a downwards motion into the bottle to generate bubbles. interactive feedback is given via backlit LEDs which help the user differentiate between the range of carbonation levels. the new wood version of the design was presented during  tokyo designers week 2012 at the sodastream sodabarwhich was also designed by yves béhar. 
 designer yves béhar describes the features of sodastream 'source'video © designboom
daniel birnbaum, CEO of sodastream and yves béhar image © designboom
CEO of sodastream daniel birnbaum talks to designboom about the attributes of the product
video © designboom
sodastream sodabar designed by yves béhar at tokyo designers week 2012, the front of the bar was composed of PET water bottlesimage courtesy of sodastream
'sodastream source' by yves béhar
front and back views
the primarily monolithic design features a sculptural back
'source' utilizes sodastream's new bottle
interactive feedback is displayed via backlit LEDs indicating the range of carbonation levels
yves behar sketches out the sodastream source
clearcast (UK's advertising body) recently banned the new TV Commercial for sodastream source by yves béhar
'if you love the bubbles set them free'
video © sodastream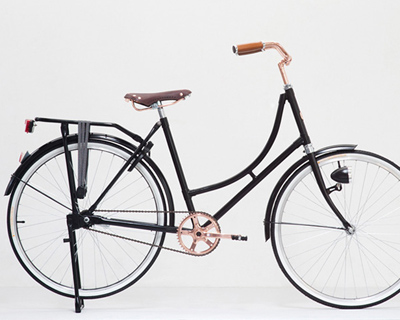 jun 06, 2013
jun 06, 2013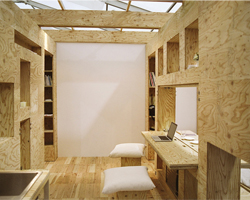 dec 13, 2012
dec 13, 2012
nov 27, 2012
nov 27, 2012
nov 24, 2012
nov 24, 2012
nov 24, 2012
nov 24, 2012
nov 17, 2012
nov 17, 2012
mar 14, 2017
mar 14, 2017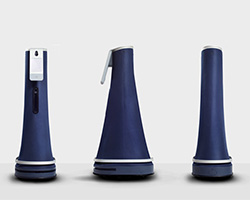 mar 01, 2017
mar 01, 2017
jan 27, 2017
jan 27, 2017