IKEA and the UN refugee agency (UNHCR) collaborated in creating the solar-powered flat pack refugee shelter designed to protect women and children living in makeshift camps. engineered as modular units, the prototype housing container facades are constructed using a durable lightweight polymer siding called rhulite, which easily installs over a knock-down steel skeleton. measuring twice as large as traditional refugee tents, the shelters provide and opportunity to reduce the overall costs to provide a temporary home for displaced people, whether long-term or short-term. during the case of an emergency, UNHCR would ship pre-fabricated shelter components to the designated site in a flat-packed box, which then can be assembled in just four hours without tools. designed with flexible solar panels on the roof, the energy generation system can additionally provide minimal electrical power in each shelter.
designing a better home for refugee children
video courtesy IKEA foundation
'the programmes are revolutionizing the way UNHCR helps refugee families, moving them towards a life of self-reliance. by creating schools that allow refugee and local children to integrate and encouraging economic opportunities in and near the camps, refugees will become less vulnerable and less dependent on aid – eventually leading a life of independence and dignity' says UNHCR. 'IKEA co-workers have been able to take the skills that are the core of the IKEA way of working – low prices, simple and efficient packaging, stackable products and use them to help many millions more people have a place to call home.'
engineered as modular units, the prototype housing containers are constructed using a durable lightweight plastic shell, which when installed, fit over a knock-down steel skeleton
better shelter is a social enterprise bringing design industry innovation to emergency and temporary shelter.  flat-packed in a two-box kit along with all the required tools, the shelter is easily assembled in about four hours. the photovoltaic panel provides enough energy to power the supplied light or to charge a mobile phone.

the flat pack shelters are twice as large as traditional refugee tents

the shelters provide and opportunity to reduce the overall costs to provide a temporary home for displaced people, whether long-term or short-term

overview of the shelter
Save
Save
Save
Save
Save
Save
Save
Save
IKEA
(30 articles)
oct 09, 2017
oct 09, 2017
oct 03, 2017
oct 03, 2017
sep 25, 2017
sep 25, 2017
sep 21, 2017
sep 21, 2017
aug 03, 2017
aug 03, 2017
jul 11, 2017
jul 11, 2017
oct 06, 2017
oct 06, 2017
oct 01, 2017
oct 01, 2017
sep 04, 2017
sep 04, 2017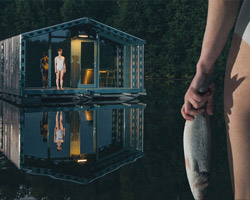 aug 07, 2017
aug 07, 2017
jul 25, 2017
jul 25, 2017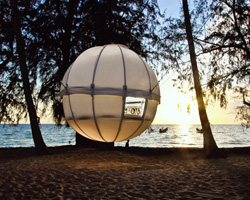 jul 18, 2017
jul 18, 2017
oct 15, 2017
oct 15, 2017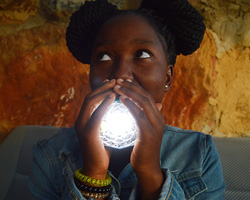 sep 01, 2017
sep 01, 2017
aug 26, 2017
aug 26, 2017
aug 24, 2017
aug 24, 2017
aug 03, 2017
aug 03, 2017
aug 01, 2017
aug 01, 2017