sep 19, 2014
stained glass driverless sleeper car by dominic wilcox
stained glass driverless sleeper car by dominic wilcox
all photos by sylvain deleu

 
as a vision for the future of transportation, dominic wilcox has realized a driverless car that unites intricate, handmade glass work with cutting-edge technologies. the vehicle is imagined as vessel for nighttime travel, accommodating only a bed inside; while the passenger rests, the car autonomously drives them to their destination.

handmade glass work unites with cutting-edge technology
wilcox proposes that 'in the year 2059 it will be statistically proven that it is safer to ride in a computer controlled driverless vehicle than to ride in a human driven vehicle.' with this in mind, his design reconsiders vehicular transport as a nomadic habitat, a living space on wheels, than merely a mode of transit. without typical safety equipment we're currently accustomed to — such as air bags and bumpers — the single person 'sleeper car' comprises only an automated navigation held within a modular shell, onto which a habitable space can be built.

the intricate stained-glass work references windows from durham cathedral
sourcing reference durham cathedral, where — while visiting — he was awestruck by the luminous stained glass window installations, wilcox has incorporated his own visual experience into the design of a three dimensional form. the hand-cut glass paneled shell is fixed onto a computer designed and manufactured frame, bringing together bespoke craftsmanship drawn from the past with the precision of computer aided technology.

wilcox sleeping in the stained glass driverless sleeper car
accompanying the prototype, wilcox has set up a website concept to be used in the year 2059 where users can order a bespoke vehicle to pick them up. the options include selecting the size: 2, 4 or 6 person; the interior: jacuzzi, restaurant, office or bed; and exterior shell design: wood tree house cabin, retro 2015 car or stained glass mini cathedral. 'stained glass driverless sleeper car of the future' is presented at design junction for london design festival 2014. 

the opening of the car hides a single-person bed inside

wilcox and the a living space on wheels

the driverless car would autonomously journey to pick up passengers

taking to the streets
 
sketches by the designer indicate the process and ideas
jan 26, 2016
jan 26, 2016
may 28, 2014
may 28, 2014
may 23, 2013
may 23, 2013
jul 23, 2017
jul 23, 2017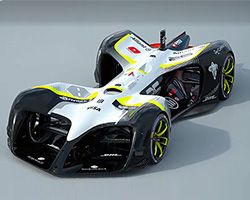 feb 28, 2017
feb 28, 2017
feb 24, 2017
feb 24, 2017
mar 19, 2015
mar 19, 2015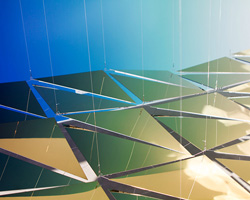 sep 27, 2014
sep 27, 2014
sep 21, 2014
sep 21, 2014