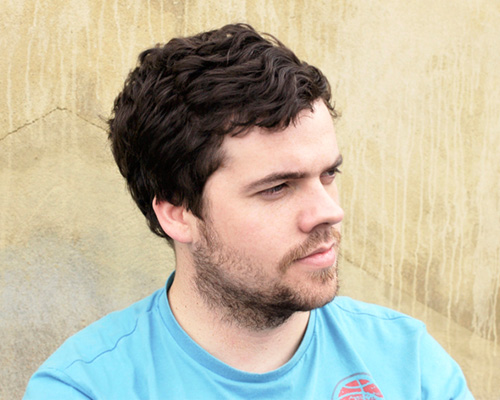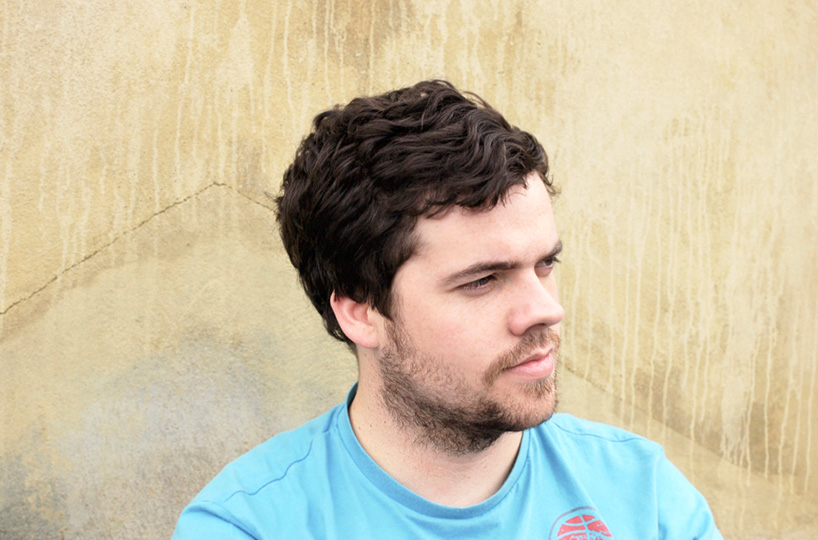 dec 30, 2013
stephen mccarthy (loft27) interview
stephen mccarthy (loft27) interview
we talked to irish designer stephen mccarthy AKA loft27 about his work and influences.
DB: please could you tell us briefly about your background?
SM: after graduating from art college i took part in the threex3 internship program in dublin, ireland. I then worked at dublin based detail design studio for a few years. after working in the industry for over three years I decided to go back to education and completed an MA at the london college of communication where I focused on the study of pictograms.
one of my final projects was published by unit editions. after completing my MA I freelanced for a while and then joined the government digital service where I now work – amongst many other projects – on the award winning website gov.uk.
DB: how would you describe your work to someone who hasn't seen it before?
SM: concise.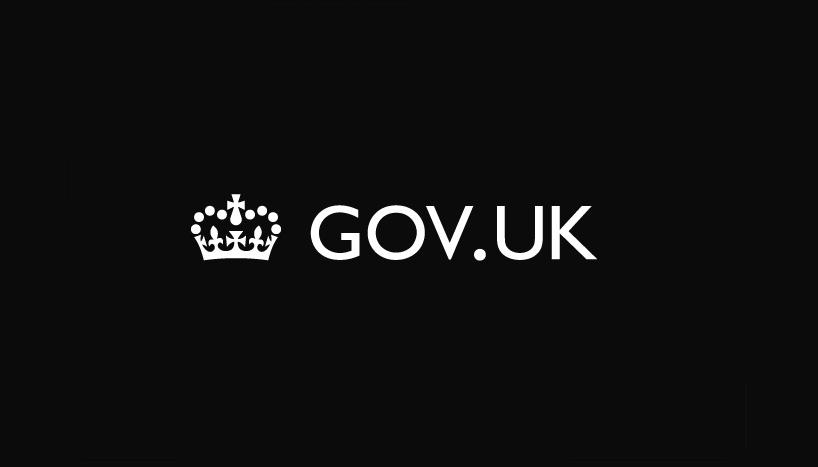 gov.uk website identity.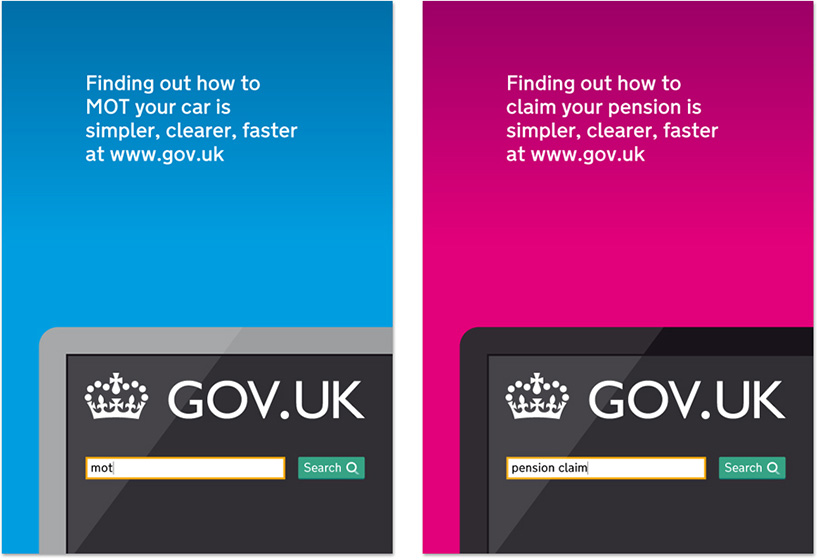 gov.uk – promotional posters.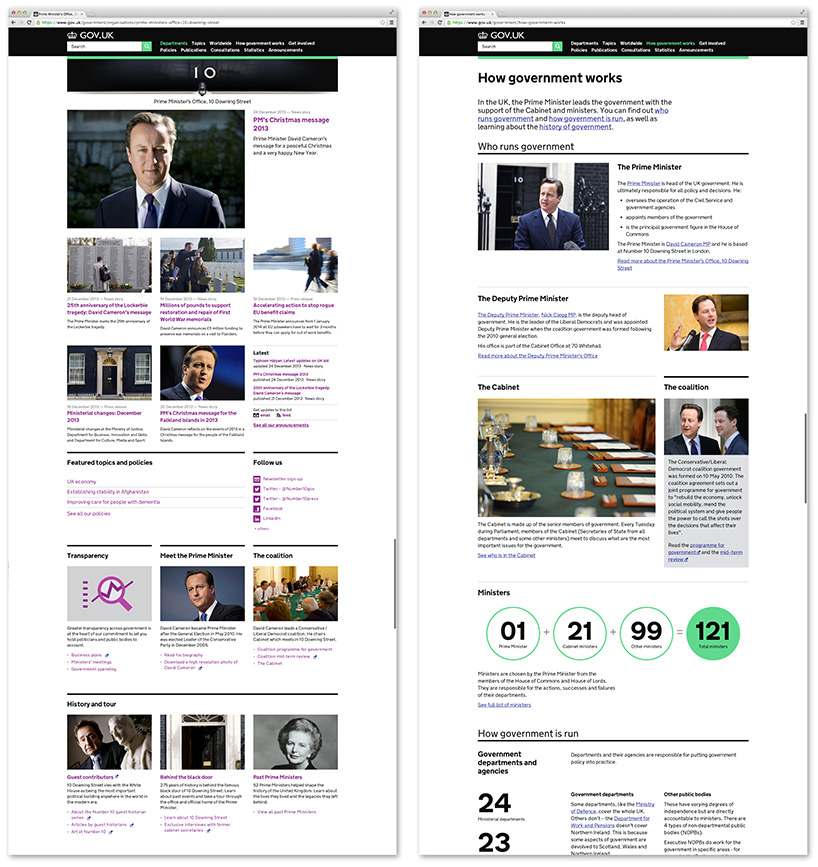 gov.uk website.
DB: what has influenced your work the most?
SM: gerd antz and rudolf modley. the work metahaven are doing is really interesting and challenges traditional 'design thinking'. I am interested in individuals and studios who see design beyond the realms of a stylistic endeavor but as something that can have a positive impact on society. I know this sounds a bit obvious but I feel at times the design community can be a bit introverted and more interested in peer review rather than what really matters. it also goes without saying that I am constantly influenced by the people and day to day things around me and have been fortunate enough to work with some truly exceptional designers.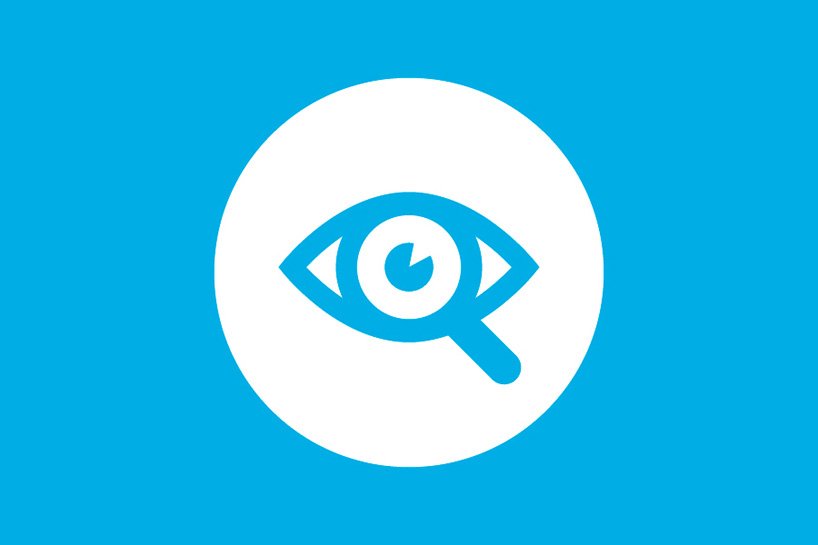 canon icons – icon system to be used for interfaces on screens and information points around the physical environment at the new canon experience center in the UK.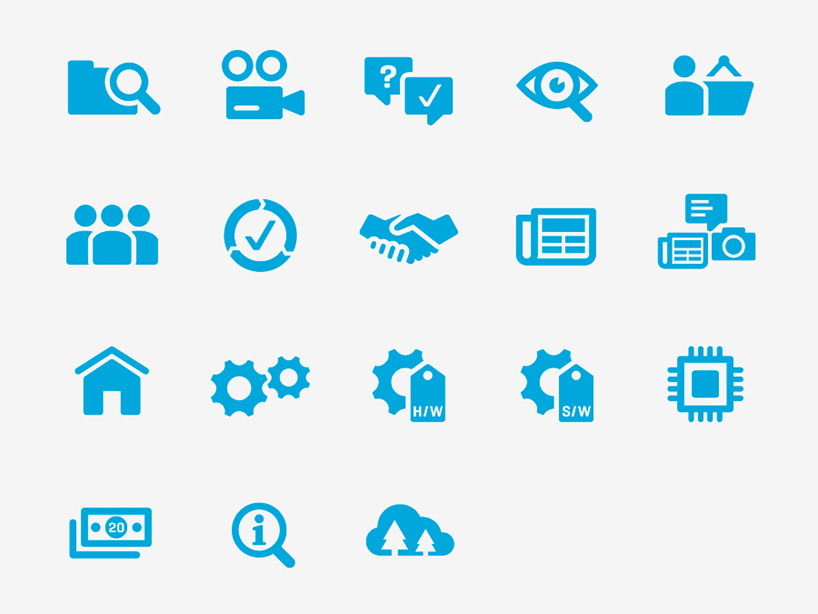 DB: please could you tell us a bit about how you design your icons?
SM: I generally go straight to screen. I occasionally do some very rough sketches on paper but for icons I think heading straight to the computer is quicker and more effective. I'm sure other people think differently on this.
when creating a suite of icons it is important to design them in the context of each other. generally, using only a few line weights is an easy way to ensure visual consistency. when designing icons for screen it is also important to know the smallest size they will be used at and then adjust the details accordingly.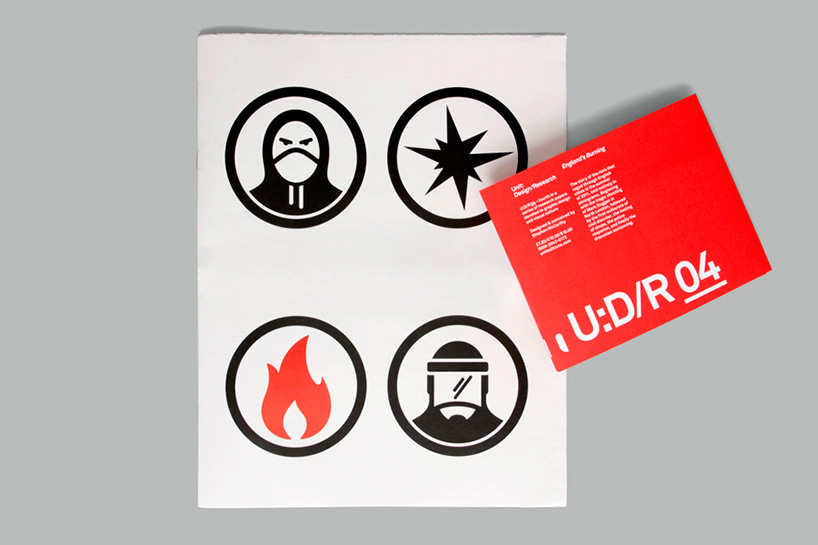 england's burning is a pictographic narrative of the english riots as they unfolded. from the initial shooting of mark duggan through to the stern sentencing — all told without words.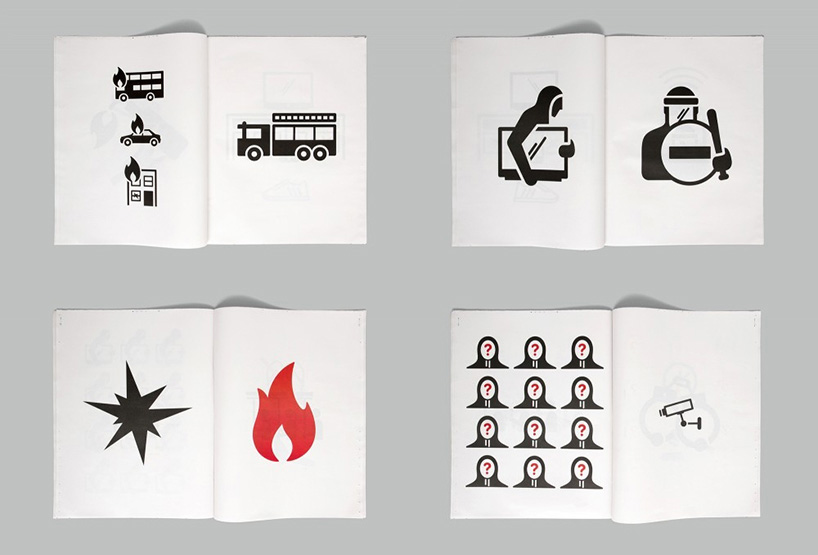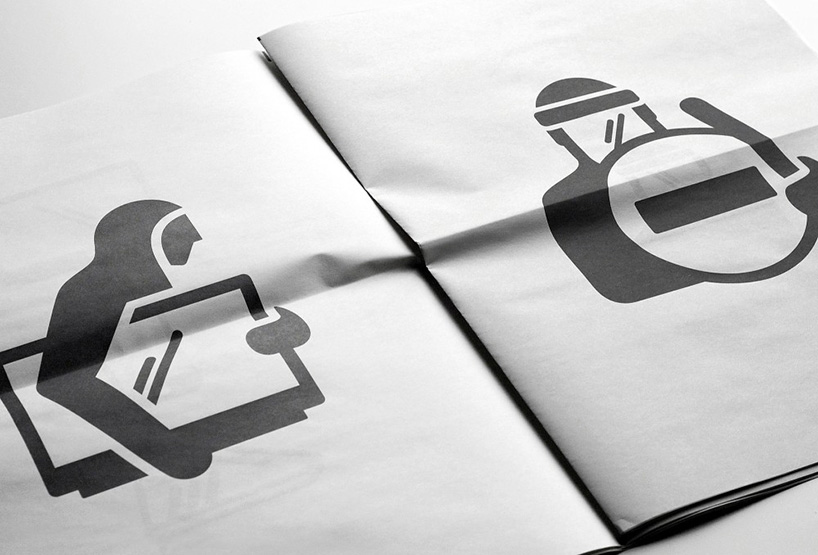 the publication is available from unit editions.
DB: what are the most difficult things to translate into icon form?
SM: objects are easy but concepts are generally harder. I come across this quite often in my work when I have to create an icon for a vague concept or service that doesn't have an obvious answer or shorthand. these instances can be fun but also challenging because the last thing you want to do is confuse the audience. the goal of a pictogram/icon is to make things clear as quickly as possible.
otto neurath described isotype as a 'helping language'. it was meant to be used in conjunction with words. it is only when this visual language is learned by the public that icons can then work effectively free from words. a classic example of this is the united states department of transportation pictograms designed by cook and shanosky in collaboration with AIGA in the 70s. we see and use these icons everyday around the world in public spaces such as airports and train stations.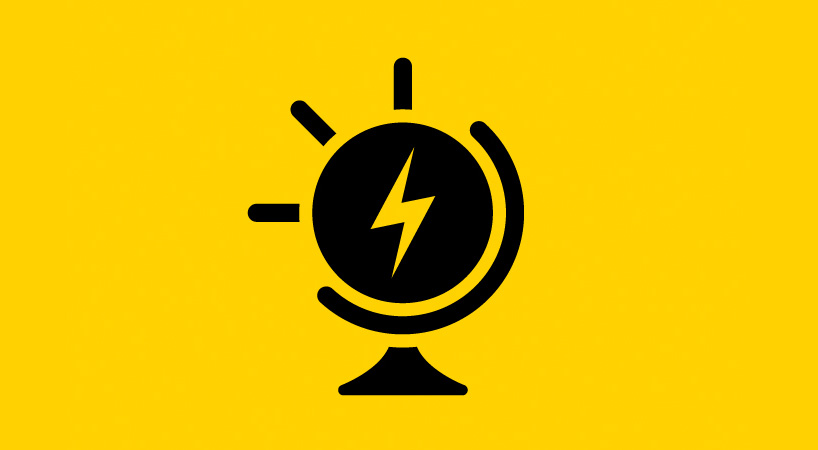 eco-marathon is a yearly event held by shell. mccarthy developed this icon language to be used across all platforms such as a new facebook game and event graphics. designed while at imagination.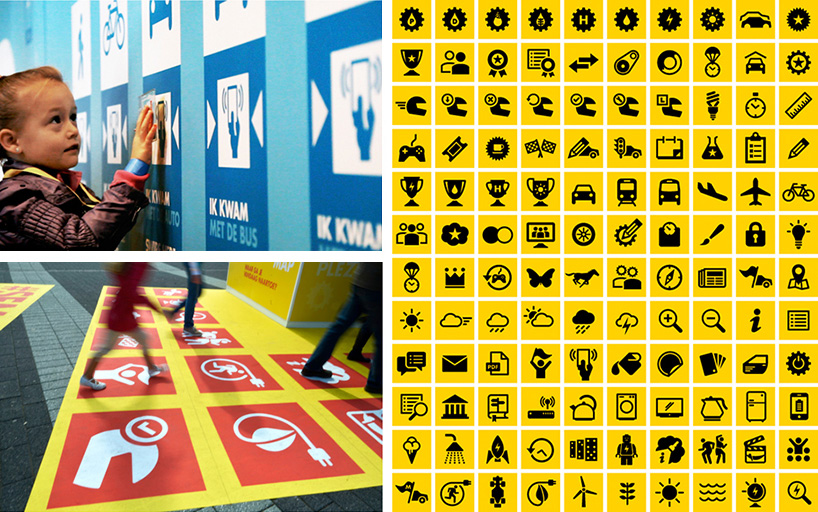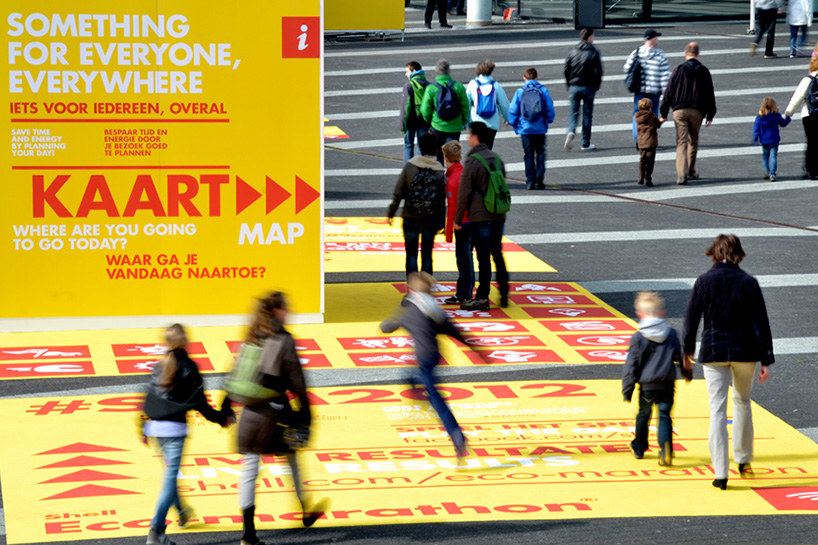 DB: why do you think pictograms and infographics are enjoying a new wave of popularity?
SM: universal understanding. people want information fast today and don't want to have to read too much. they want to understand things quickly. pictograms and infographics – when used effectively – can help serve this purpose. it's important to remember that they can also get in the way.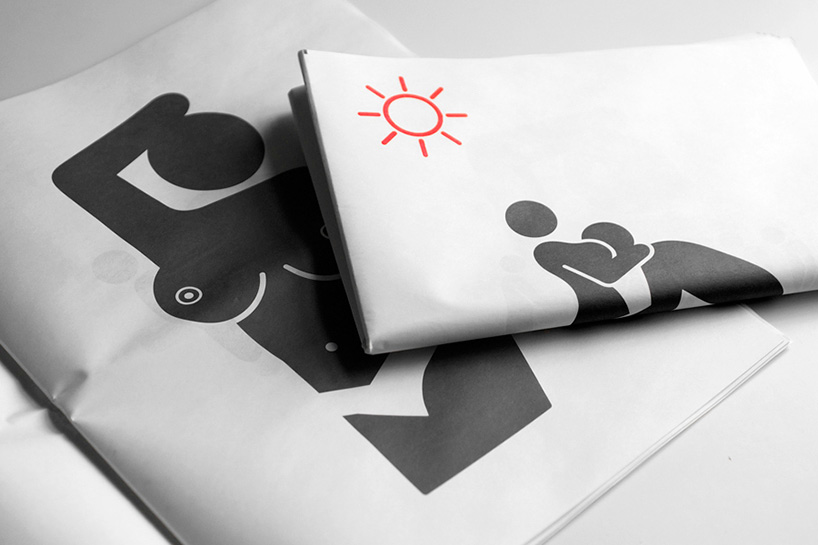 newspaper pictograms – a whole newspaper translated into purely pictographic form. the main piece of content from each page was distilled down to a concise pictogram. the newspaper in question is the sun (UK) from 15.09.2011.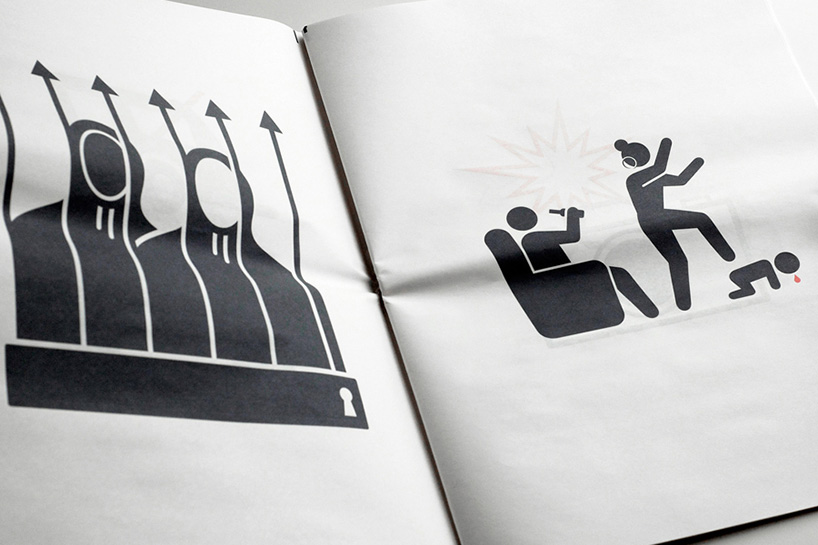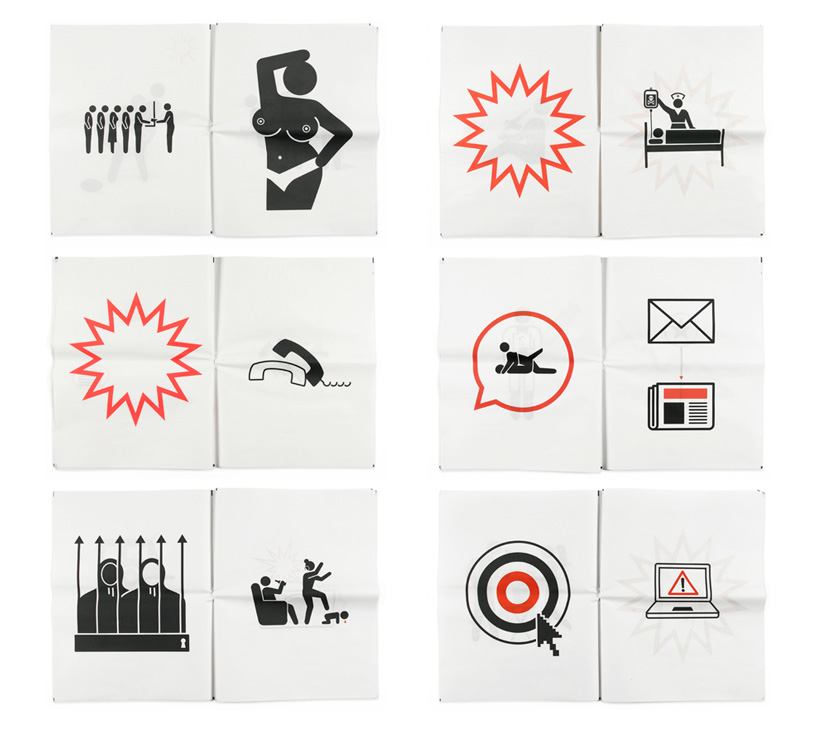 DB: what advice would you give to someone designing a family of icons or pictograms?
SM: keep line weights consistent and ideas clear. be concise. what you leave out is just as important as what you put in. design the icons knowing where they are going to live and what sizes they are going to be used at. always work in black and white to begin with.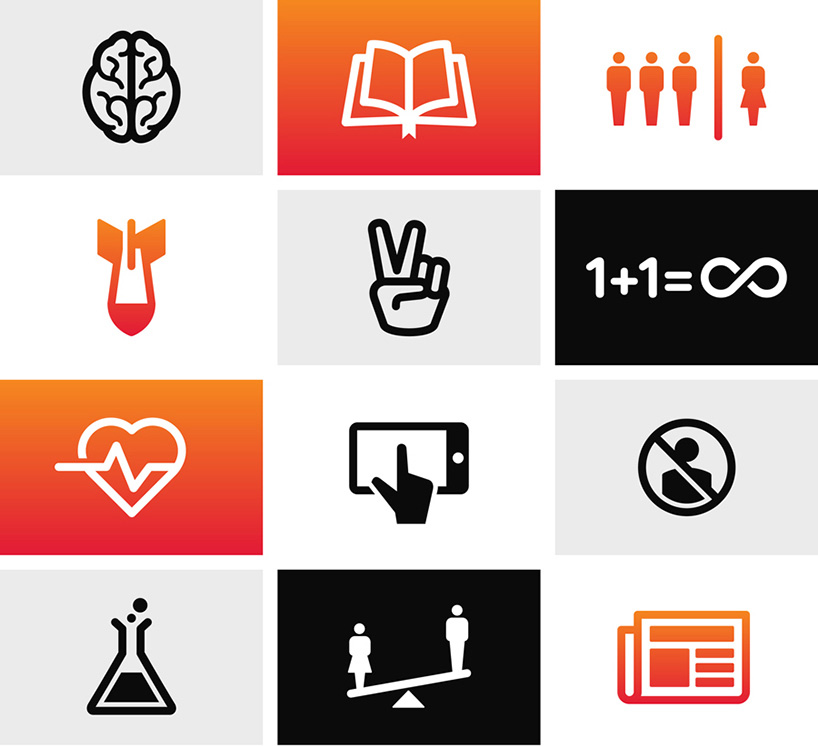 visual rhetoric icons – a joint initiative on information design between the london shool of economics and london college of communication. I was asked to create a system of icons to be used on all communications material promoting the initiative – items such as the website, short movies and posters.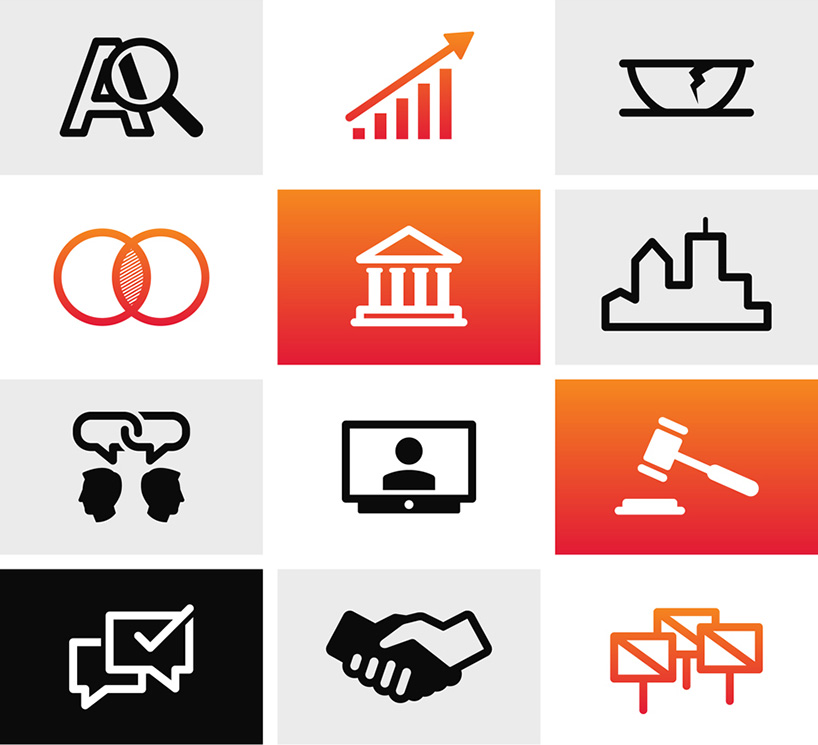 DB: do you think it's important for a graphic designer to be able to draw?
SM: it is a good skill to have but I don't think it's majorly important. it's more important that they are good thinkers. they know what is right for a given job and are not lead by style. there is a fine line between being a stylist and a designer – I feel a lot of young designers are seduced by the first category.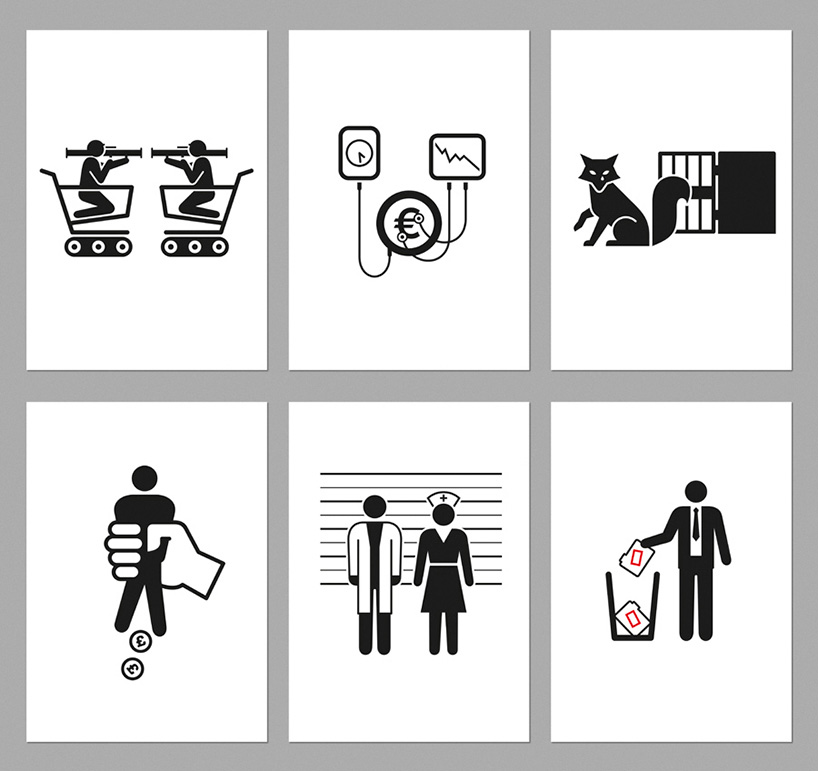 pictogram headlines – turning the days main headlines into pictograms – visit the blog.
DB: is there a certain type of project you would like to work on in the future?
SM: I like big projects. maybe a redesign of wikipedia. I would also love to design a crest for a football team.
DB: besides your work, what are you passionate about?
SM: football. I don't play anymore so I'm an armchair fan. like many irish people I am a manchester united supporter and have a particular affinity for eric cantona. football is the one thing that most men can converse about for hours on end without any awkward lulls in conversation.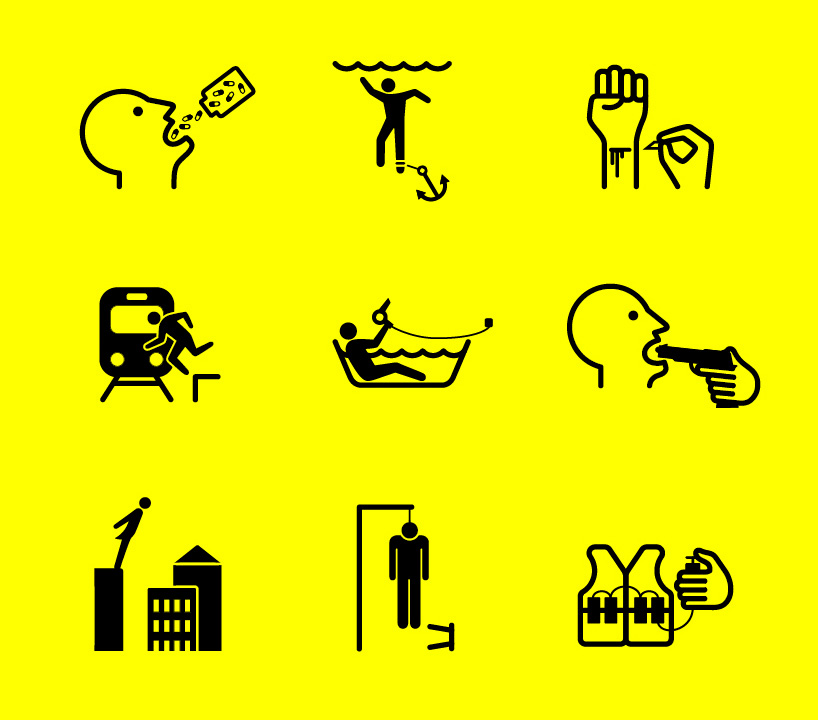 suicide pictorgrams – outlining the many ways to commit suicide.
DB: do you have any superstitious beliefs?
SM: I am not the biggest fan of the number 3, therefore I'm not to keen on doing things in three's.
DB: what's the last thing that made you say 'wow'?
SM: for different reasons, the following things have all made me say wow recently:
the platforms at paddington station in london
the song 'ezra was right' by grandbrothers
gif dance party
the movie 'the act of killing'
jun 21, 2018
jun 21, 2018
may 17, 2018
may 17, 2018
oct 04, 2017
oct 04, 2017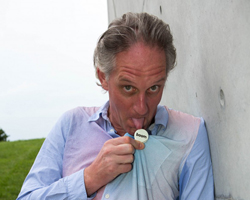 jul 29, 2016
jul 29, 2016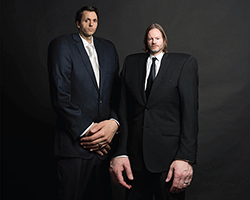 feb 21, 2016
feb 21, 2016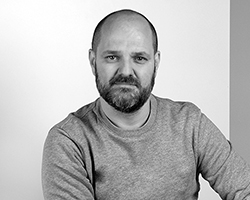 feb 06, 2016
feb 06, 2016
a diverse digital database that acts as a valuable guide in gaining insight and information about a product directly from the manufacturer, and serves as a rich reference point in developing a project or scheme.