zagreb-based dining rituals and tableware design studio b o i r will unveiled sal⊥, their first tableware project, and will be on view at designjunction (19 – 22 september 2019), during london design festival. sal⊥ is a salt container that lets users witness and experience the precious moments of creating natural sea salt crystals and sea salt harvesting. 'sal⊥ is a little portable saltworks. it exhibits unique crystal patterns and allows you to harvest your salt in the most authentic way, applying the t-shaped tool reminiscent of those used by traditional sea salt harvesters. it lets you cherish the moment so essential and simple, yet so unknown to most of us,' explained studio co-founders vlatka leskovar-zidar and ivan zidar.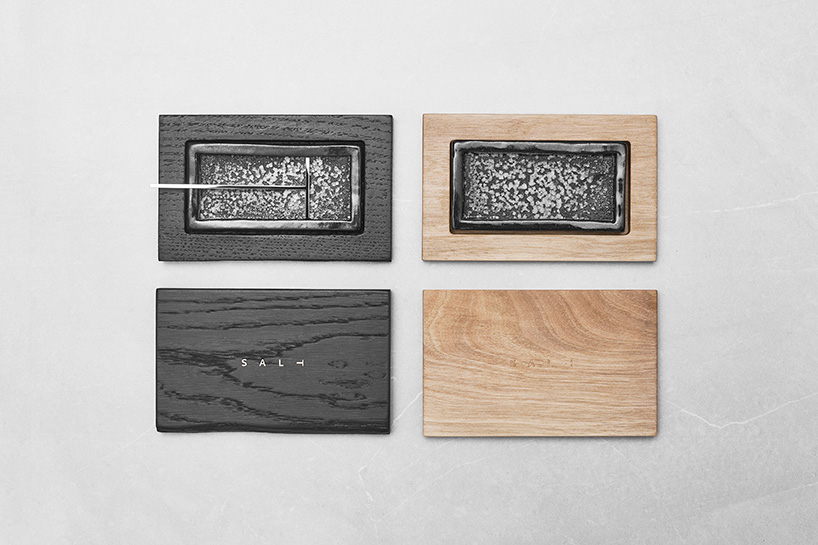 b o i r's sal⊥ is simple to use: pour in a thin layer of bottled brine, that comes with the container, expose it to sunlight for an hour or heat it up in the oven. when the crystal pattern appears, it's ready to be served and harvested with a special metal t-shaped tool. the product mimics the sustainable process of sea salt creation which the mediterranean salt harvesters have been using for millennia. traditional saltworks and salt marshes around them have been a crucial habitat for waterbirds. overfishing, pollution and climate change have already severely damaged the planet's largest enclosed sea.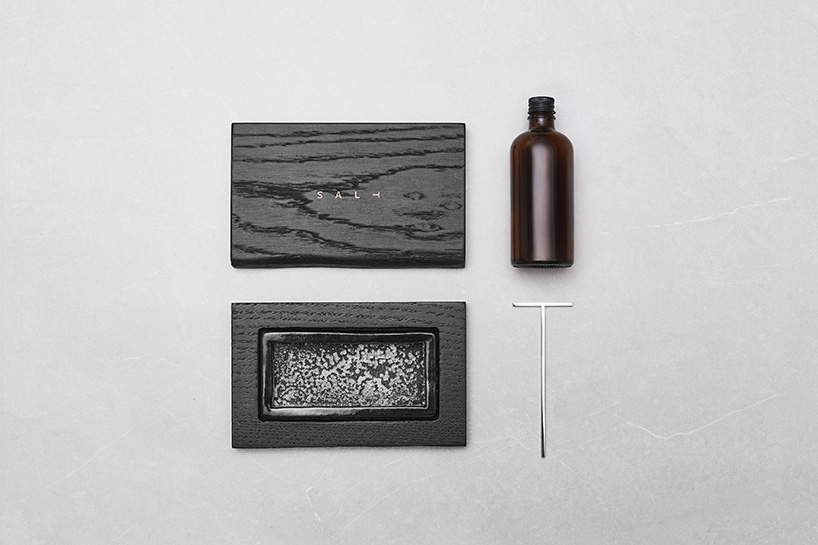 today, many traditional saltworks in the mediterranean are abandoned or transformed, due to the lower cost of industrial salt production. the disappearance of traditional saltworks threatens biodiversity, but it also threatens the rich culinary culture of the mediterranean. many people use processed sea salts, that have been whitened to please the eye. the mediterranean sea salt is extremely rich with minerals and oligo-elements – there are 80 of them and they disappear during the industrial salt processing. sea salt created in b o i r's portable saltworks preserves all the oligo-elements.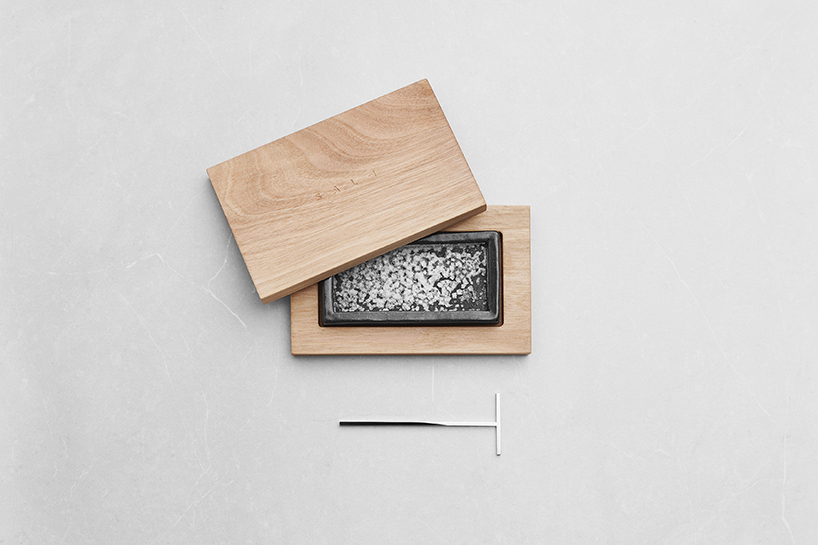 with sal⊥, the studio aims to preserve the authentic taste of the natural mediterranean sea salt. 'our plan is to map the traditional saltworks across the mediterranean and add their brine to our collection so that every user of sal⊥ can enjoy and compare the authentic tastes of the natural sea salts from different microregions,' said vlatka and ivan.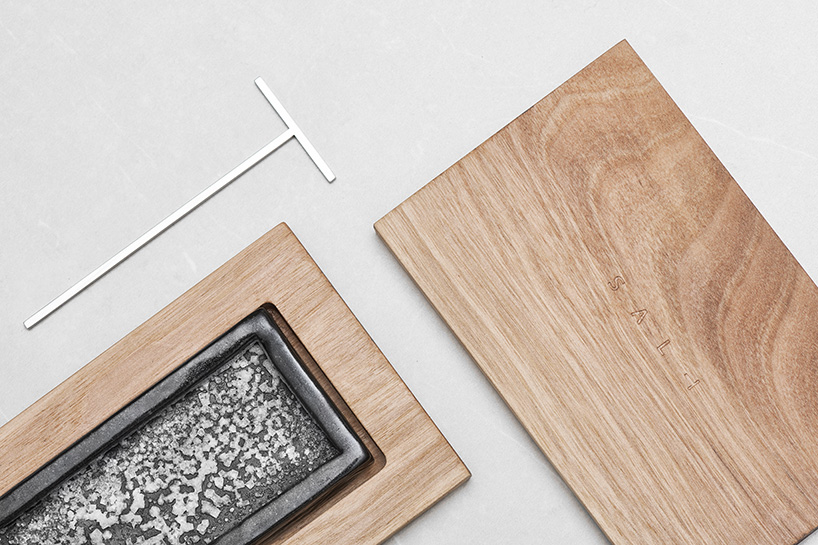 ivan's sea salt research began when he noticed the small pools of seawater trapped in the rocks. he saw the water evaporate, leaving little nuggets of natural salt. that is when the idea for portable saltworks kicked in. 'traditional sea salt production at the mediterranean goes through five stages – we've studied them at the ancient saltworks along the croatian adriatic coast. during the first four stages, the water in salt pans evaporates during the long sunny summer days. during the fifth stage the brine, highly concentrated seawater, is ready to form salt crystals. natural salt is a lovechild of the sea and the bright mediterranean sunlight. those two majestic powers join forces ever since antiquity to produce one of the most exquisite salts in the world,' said studio co-founder ivan zidar.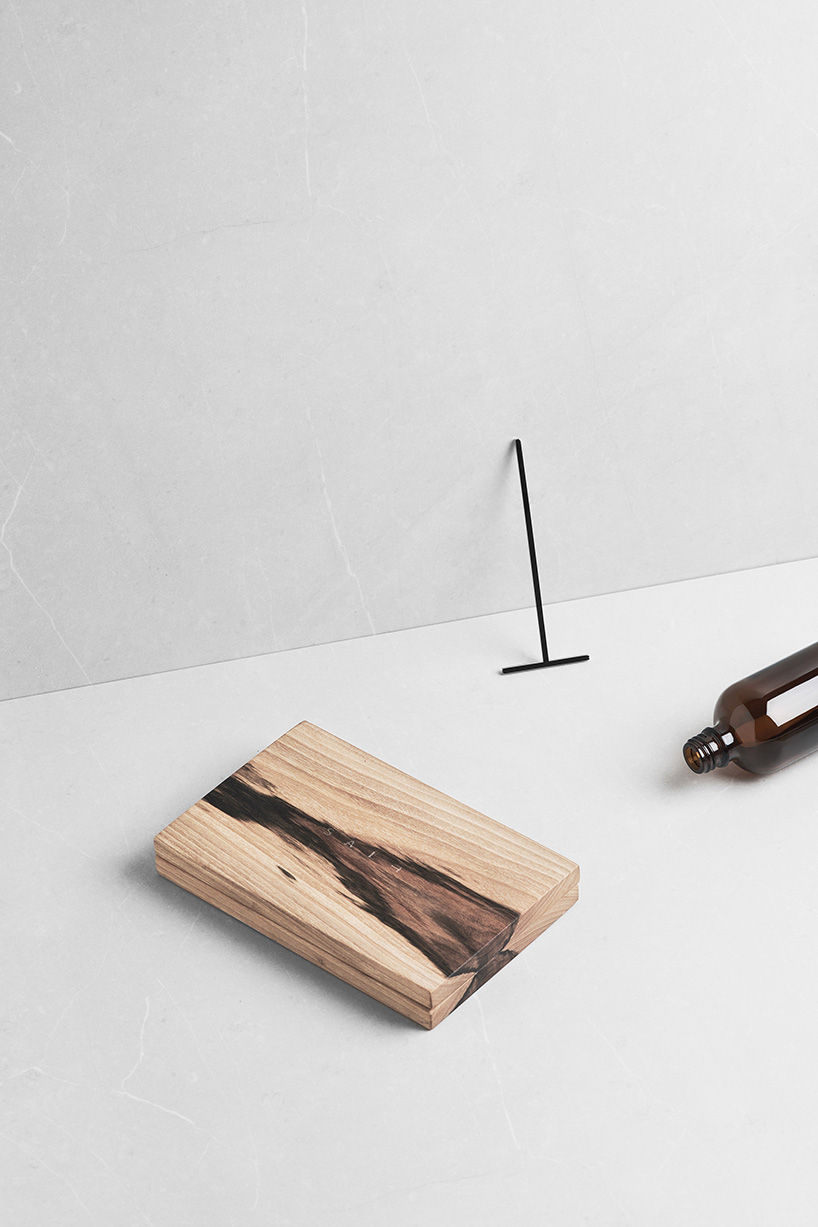 sal⊥ is crafted by the best croatian woodworkers and pottery artisans. its elegant case comes in a natural walnut or oak with dark oil finishing. the ceramic vessel inside is coated with a waterproof enamel to enable the optimal salt crystallization. it comes with nin 28 bé°, concentrated adriatic seawater (brine). the cryptic name is derived from the baumé scale, used to measure the density of liquids. 'nin' stands for the nin saltworks on the croatian adriatic coast. nin 28 bé° is the first in the collection of brines that will accompany sal⊥.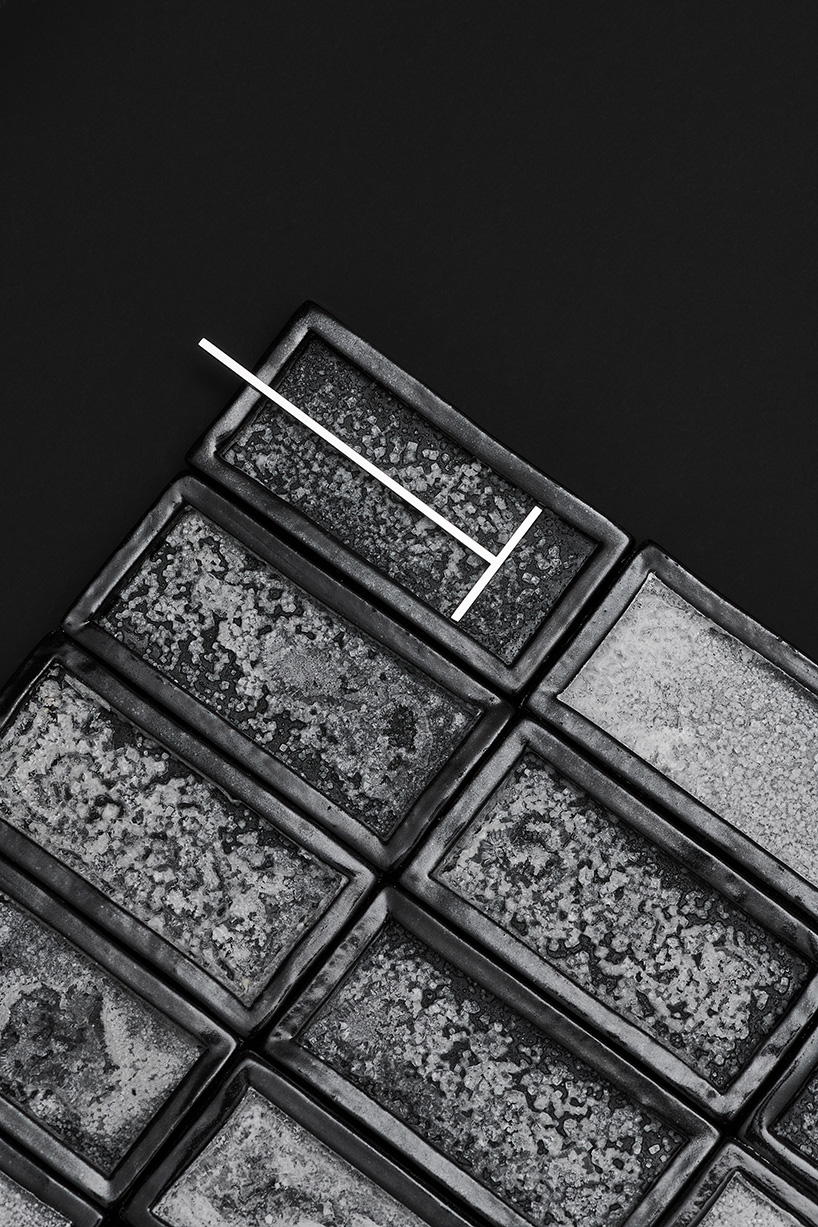 b o i r studio was founded in 2018 by an interdisciplinary team: vlatka leskovar – zidar, a product designer, and ivan zidar, a graphic designer turned chef. vlatka worked as a creative director at spatial design studio brigada, red dot design award winner. ivan studied culinary arts at institut paul bocuse, before launching his successful gourmet street food franchise mason burgers&stuff.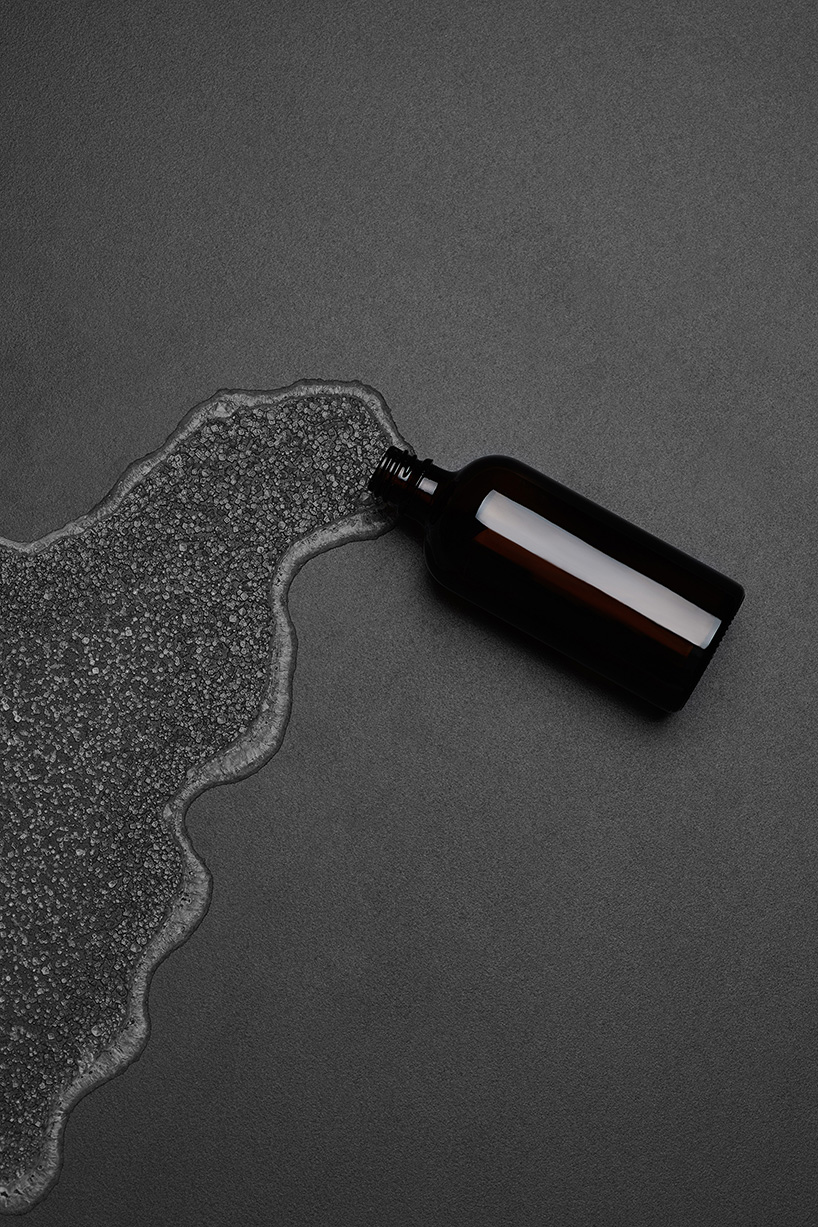 ivan's understanding of local ingredients and endless love for culinary experimentation blends with vlatka's ever-evolving exploration of the way physical objects inspire rituals and incite memories. together, they create a unique platform for the development of design concepts. to boil it down — only a chef and a designer can create truly memorable tableware. b o i r sets the scene for culinary adventures and inventions by creating artisan tableware which enhances the fine dining experience.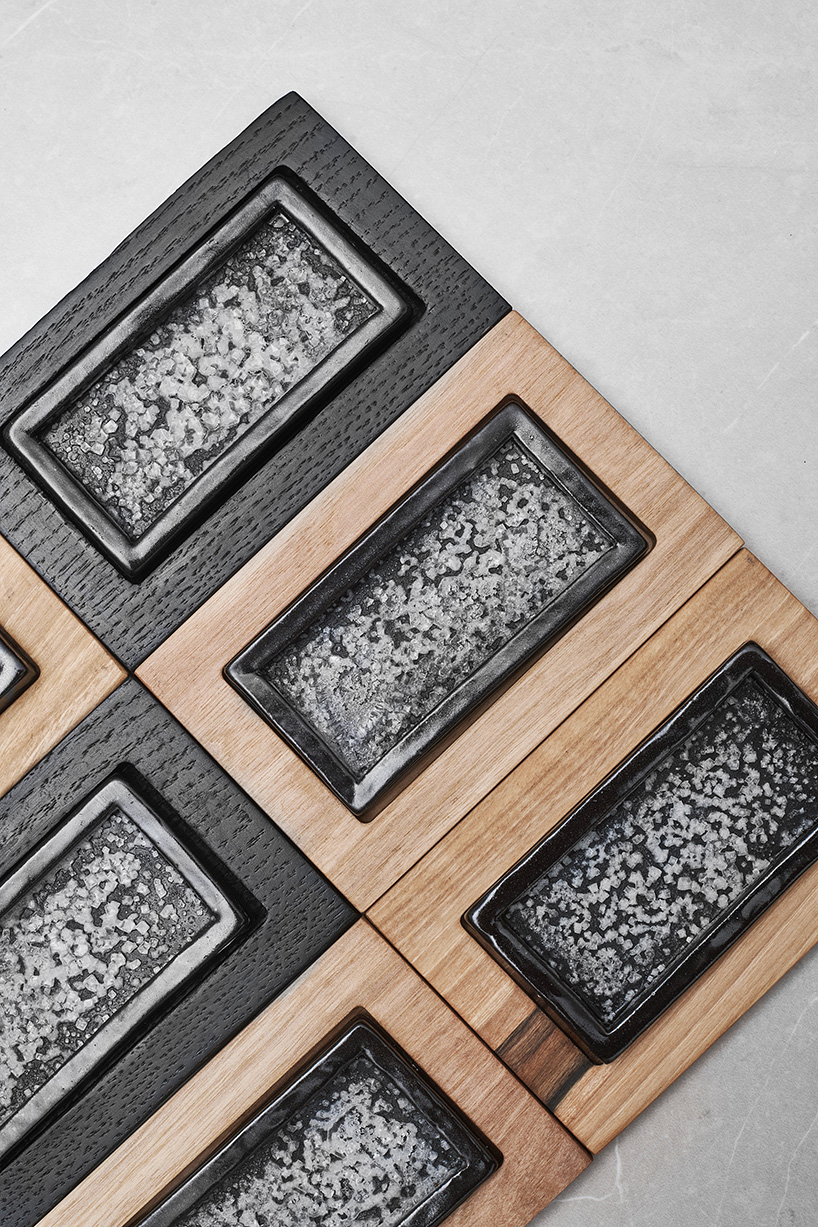 'we perceive the contemporary fine dining as the theater for the senses. our tableware and dining accessories are your props and backdrops — they set the tone, provide the space for performance and provoke the inquisitive minds of both chefs and foodies. no piece or process is redundant — everything is tied together with a strong narrative logic. that's why our design process is all about boiling it down to essentials,' said vlatka and ivan.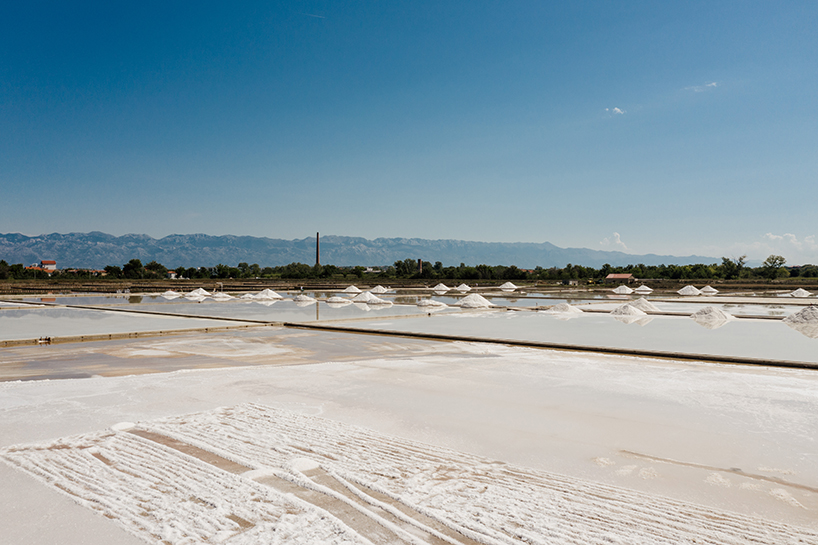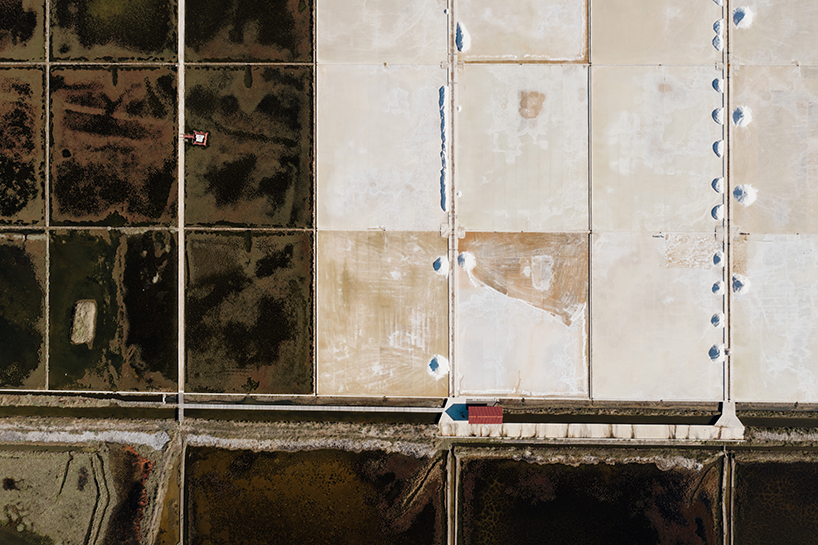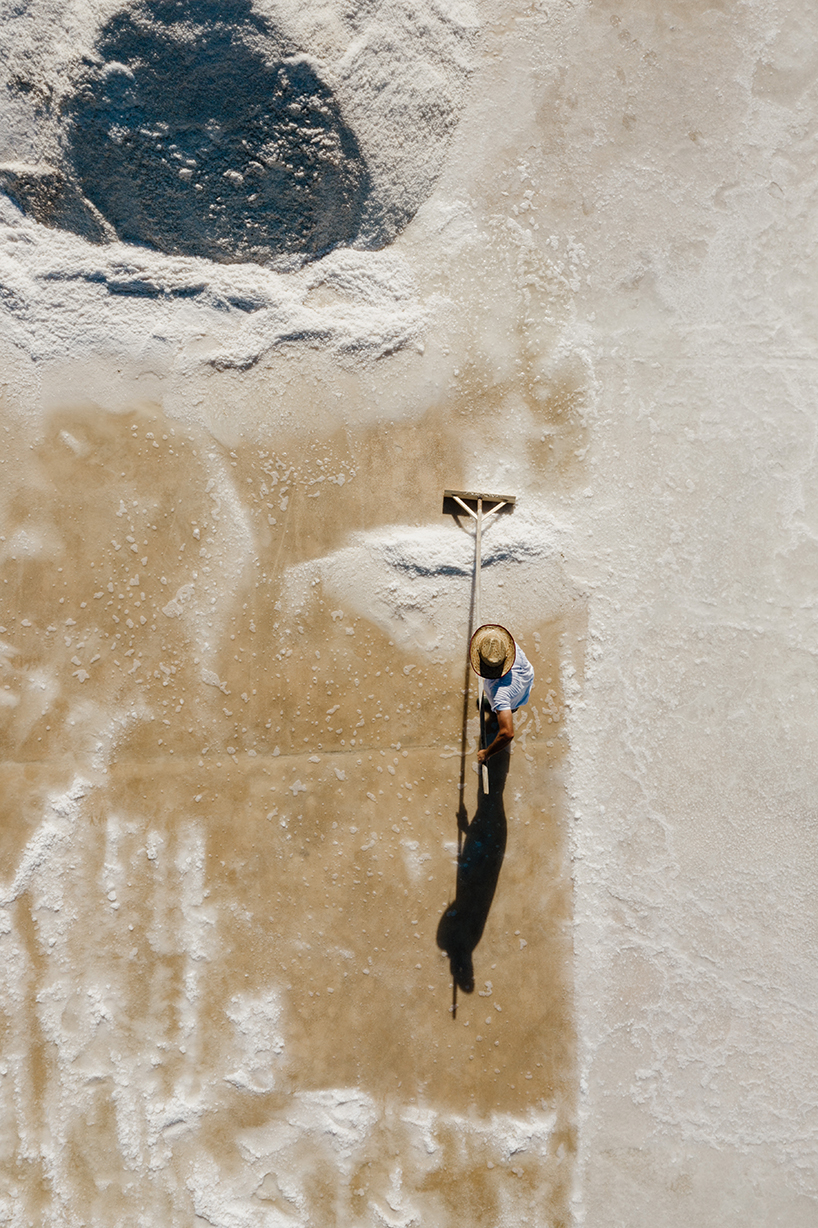 product info:
design studio: b o i r
designers: co-founders of b o i r, vlatka leskovar-zidar and ivan zidar.
photo credits: marija gašparović, 2019 (product photography) ivana vareško, 2019 (nin saltworks)
designboom has received this project from our 'DIY submissions' feature, where we welcome our readers to submit their own work for publication. see more project submissions from our readers here.
edited by: cristina gomez | designboom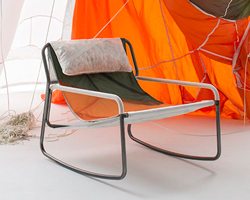 oct 01, 2019
oct 01, 2019
oct 01, 2019
oct 01, 2019
sep 22, 2019
sep 22, 2019
sep 22, 2019
sep 22, 2019
sep 19, 2019
sep 19, 2019
sep 19, 2019
sep 19, 2019
a diverse digital database that acts as a valuable guide in gaining insight and information about a product directly from the manufacturer, and serves as a rich reference point in developing a project or scheme.