biennale interieur 2016: the event, which runs from the 14th to 23rd october, marks the edition's 25th edition and 50 year anniversary. for the special occasion, 'silver linings – interior' was selected as its theme by the show's curators OFFICE kersten geers david van severen (OFFICE). the belgian architecture and design practice, working alongside visual artist richard venlet and graphic designer joris kritis, introduces a new lay-out plan that aims to provide a much clearer system and a more immersive experience for visitors.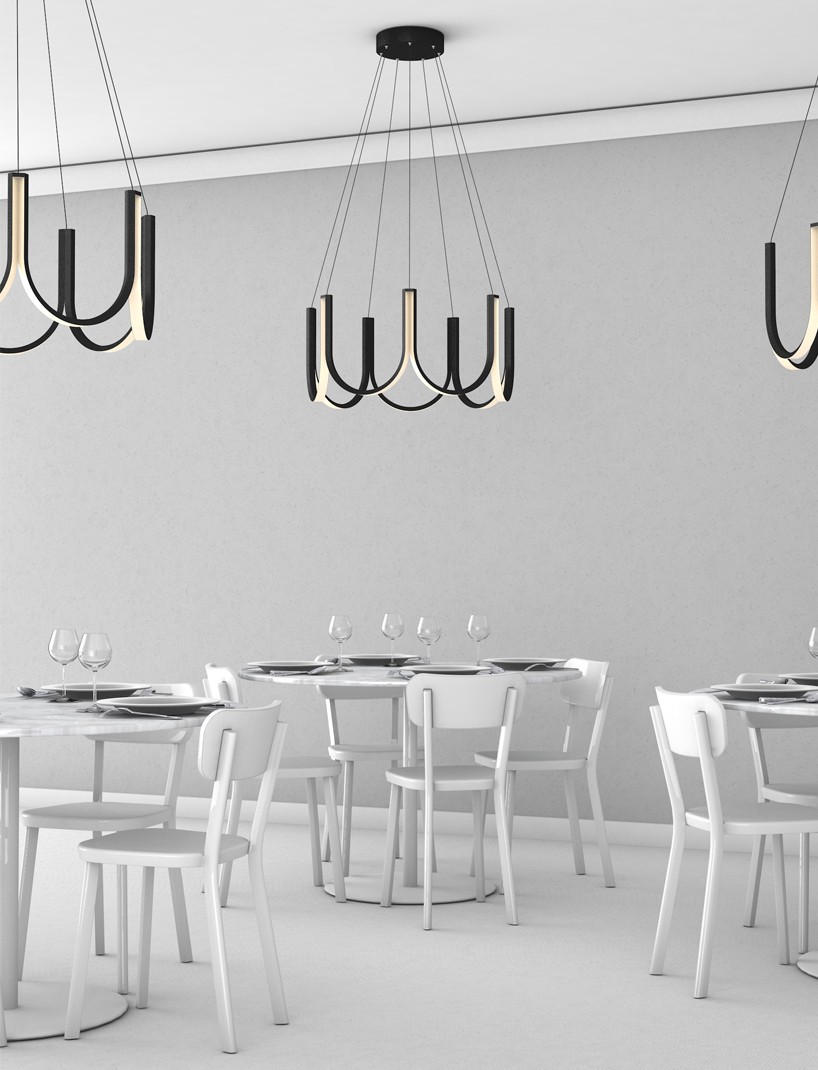 image courtesy of sylvain willenz
the 'U-SERIES' for arpel lighting, designed by sylvain willenz
since 1967, the biennale interieur has focused on presenting contemporary innovations in home and interior design to the general public, rather than just to professionals. keeping this legacy going, the kortrijk, belgium, based-event strives to continuously challenge the common expectations associated with interior and design fairs. similarly to the 2014 show, this year's occurrence is set to continue defying the lay-out and stage design of fairs more than ever before.
looking ahead to the 25th edition of the biennale interieur, designboom spoke with david van severen of OFFICE, about the challenges of curating such a special biennale, and their work for it. furthermore, in build up to the event, we are previewing a few of the greatly anticipated installations, and hear from their designers and architects about what visitors should expect to see at the event. including architecture and design office LOT, leonidas trampoukis & eleni petaloti; multi-disciplinary design consultancy studio dessuant bone; and industrial design office sylvain willenz, the selected participants have worked together to create unique booths that helps add to an exceptional experience.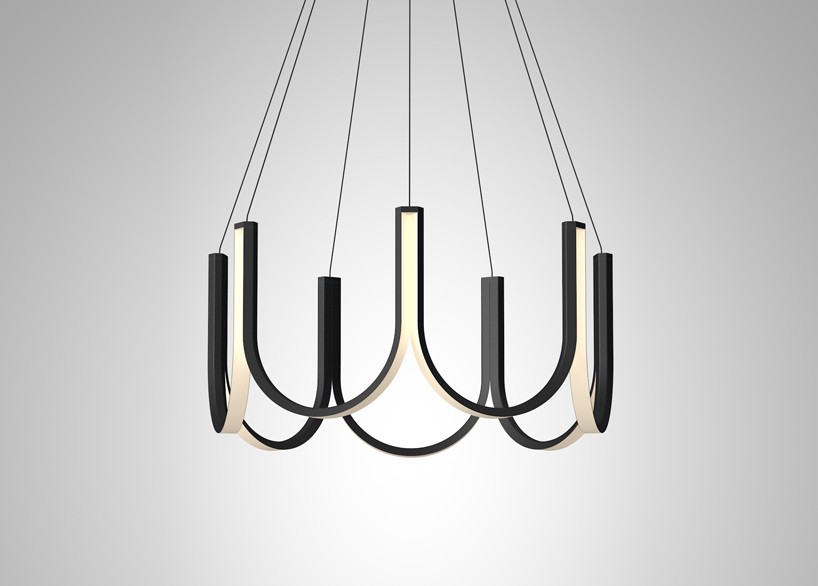 the 'U-SERIES' lighting will on show at the biennale
image courtesy of sylvain willenz
at the 2016 biennale interieur, architecture and design office LOT, leonidas trampoukis & eleni petaloti, will present a unique 2-in-1 booth for RENSON and argenta-alu. custom designing the space and its amenities, such as stools, tables and stands, the showcased products integrate and coexist in the environment. the new york and greece-based practice's founder leonidas, discusses their involvement in the biennale, the uniqueness of their installation, and how it highlights the special importance of the 25th edition.
'our involvement with the interieur biennale started in 2014, where we took part in the competition for the pop-up bars, and received an honorable mention for it.' said leonidas.
'this year, we were invited by RENSON and argenta-alu, after meeting at their new showroom in new york. they wanted us to design a unique 2-in-1 booth for the interieur, which would highlight their products within a more conceptual environment, and that was custom designed in tune with their companies' philosophy.'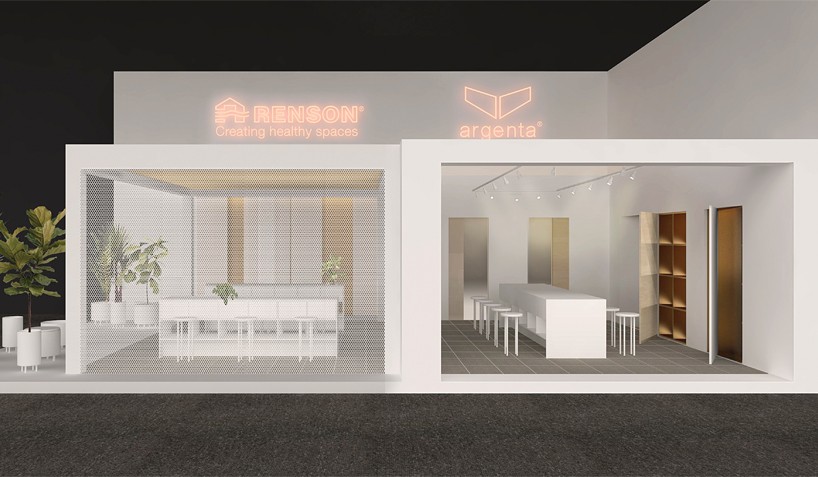 LOT, leonidas trampoukis & eleni petaloti's booth for RENSON and argenta-alu
'there are lots of inspiring designs everywhere. you go to see products and collect catalogs, which is not standard at expos. it really is a biennale of ideas.' exclaimed leonidas, going on to explain that their work will be 'a productive design research and inspiration for all visitors, no matter what their background is.'
'the RENSON and argenta-alu booth will be worth checking out this year to experience an elegant architectural space within the expo, where the selling point of products will not be forced upon guests. it is a product presentation concept of course, but set up within a natural environment.' he explained.
when talking about being part of the 25th show, leonidas went on to say, 'the special biennale edition is a perfect excuse for a special project, and this is what the interieur directorship and RENSON wanted; to create something unique. we have done this by uniting great companies with designers, not just to build another display of products, but a design project that is itself a display, showcasing products.'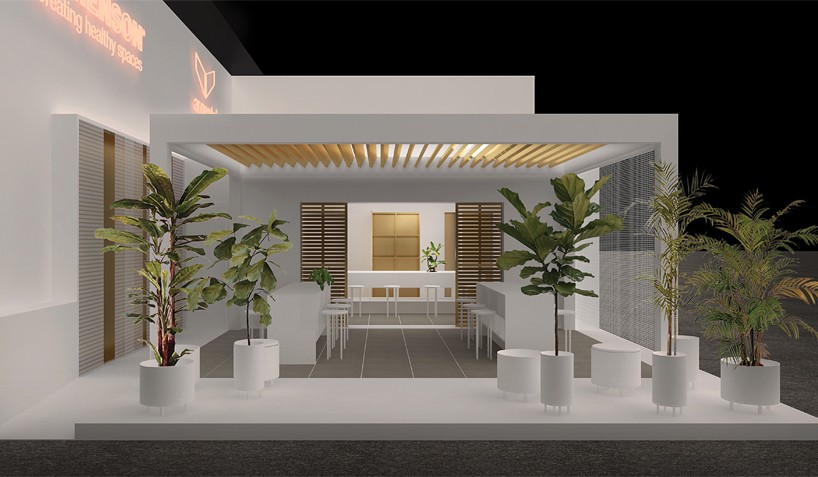 the architecture practice has designed the space and its products
showcasing a series of animated sculptures, studio dessuant bone's installation at the 2016 event, presents intelligence, high-end and creativeness of the allaert aluminium brand. the multi-disciplinary design consultancy's founders philip bone and marie dessuant, talked to designboom about their activities at this year's event, what to look forward to at their installation, and their reflections of being part of the silver biennale.
'we were invited by the biennale to create a unique collaboration that focused on an experience and emotion with a brand or company of our choice to celebrate its 25th edition.' explained philip and marie, who worked with allaert aluminium to create the 'perpetual motion' series. 'these sculptures aim to utilize all the know how, high-end and creative orientated facets of the allaert aluminium brand, especially focusing on the otiima low profile frame system; in an approach that is both creative and informative'.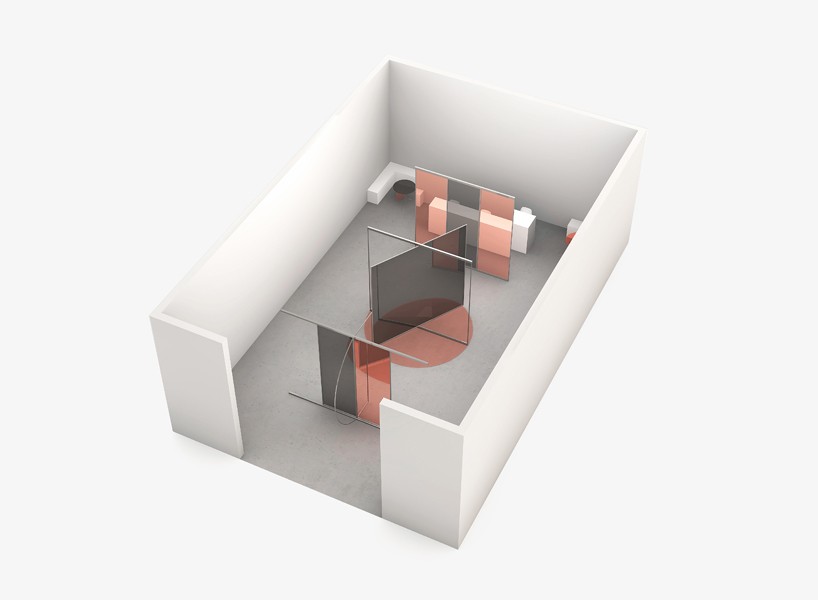 render of studio dessuant bone's installation for allaert aluminium
'we were first invited to show at biennale interieur two years ago, it was one of our first projects as a studio and our first visit to interieur. we immediately became to realize that its curated element and its ability to combine expo and the city made it a special event; for us it feels like there is more sense of artistic freedom, especially in the curated projects in the city. this something quite rare in events like this, it means you have the opportunity to see a varied approach to design and architecture but all with a clearly curated feel.' described the design duo, when discussing what defines the biennale interieur.

'in our installation, we feel the movement, form and scale of the sculptures will create a unique engaging experience, one that we hope will create conversation and excitement during the biennale and will leave equally, a lasting memory.'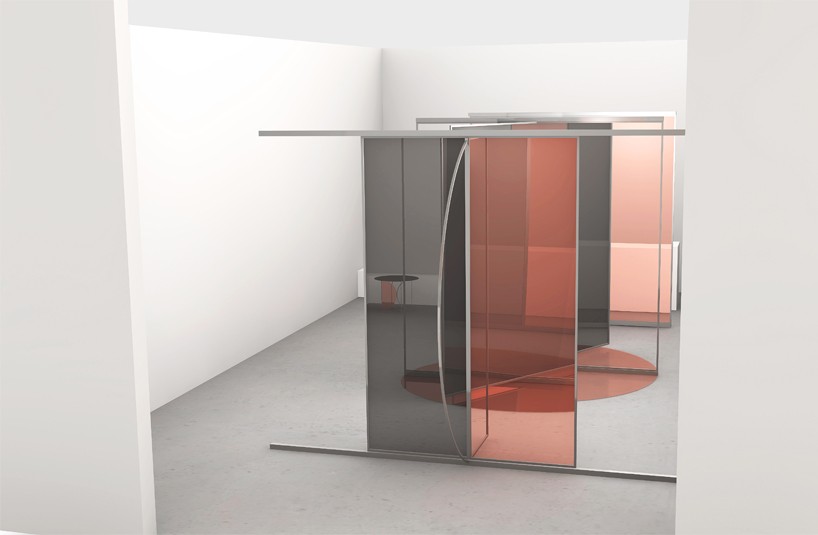 the space is called 'perpetual motion'
'to be part of the 25th edition is really an honor and a privilege,' explained philip and marie. 'a great deal of time, skill and attention to detail both from ourselves and the allaert aluminium team, has gone into the project to try and make it as special as possible, so hopefully it does the 25th anniversary justice!'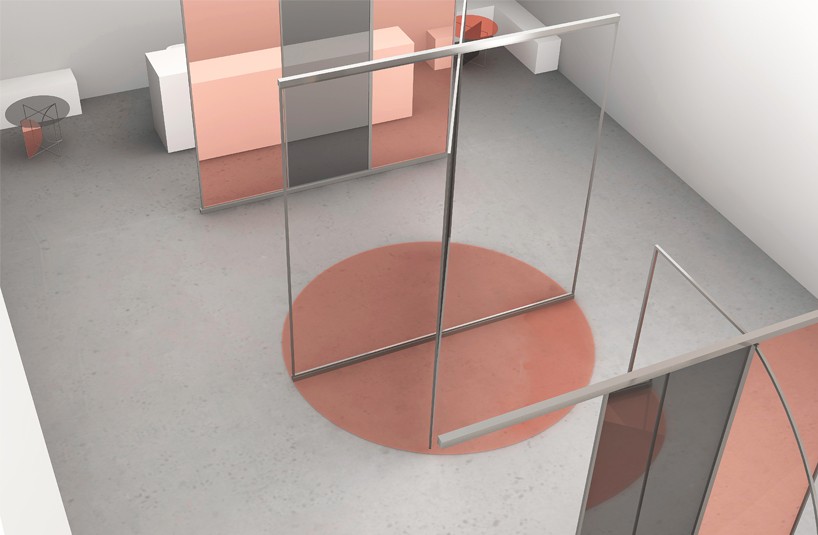 the sculptures aim to utilize all the know how, high-end and creative aspects of the brand
set to be another highlight of the 2016 biennale interieur, the industrial design office sylvain willenz will present various new product launches, projects and installations. the focus of their activities, called 'LAYERS', is their joint collaboration with the belgian brands TAL and JOLI. as well as the collection, they have designed the encompassing booth and the stand's brochure. not stopping there, the practice has many other new work on show, including; the 'DOT' collection and 'SLICE' series of technical lighting for tossb; a new sofa and table line for durlet, called 'YALE'; the black oak 'ARCH' chair for wildspirit; and the 'U-SERIES' for arpel. discussing the range of their involvement at the event, sylvain willenz describes what makes the biennale interieur unique, and how their work helps build its special spirit.
'interieur is a beautiful event, carefully curated and designed, with special exhibitions, featuring a fine selection of brands.' described sylvain willenz. 'because the event only takes place every two years, there is a real focus on quality, new product launches, surprise, and unique installations. it is a very exciting moment for us from a national perspective, but it also highlights belgium and its extremely rich and dynamic design scene on the international map.'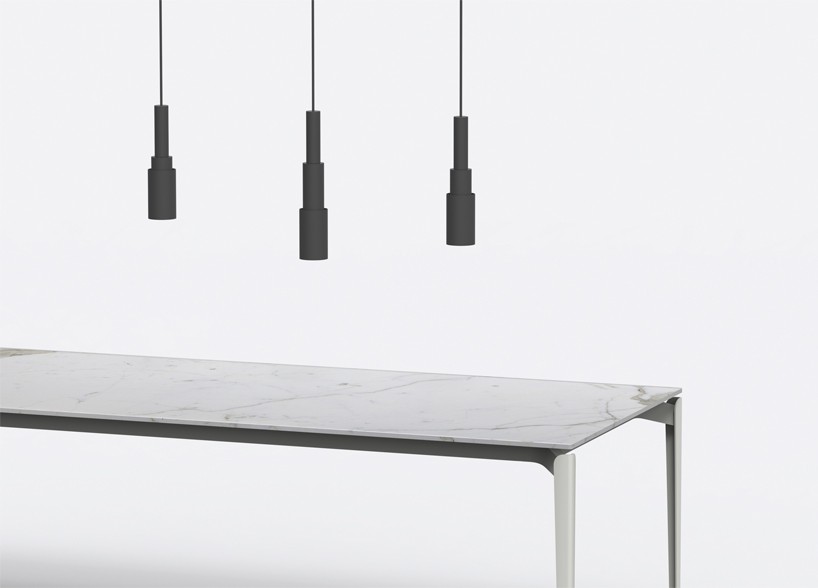 render of sylvain willenz's 'LAYERS' installation's collection
image courtesy of sylvain willenz
'the installation for our new collection, called 'LAYERS', for TAL and JOLI will be quite unique, as never before have two producers with totally different core-businesses, teamed up to design a coherent and joint collection. one designs technical architectural lighting, whereas the other creates furniture. one will occupy the floor, the other, the walls and higher level of the space and ceilings.'
sylvain goes on to say, 'the particularity of our installation is that we wanted to give a warm, classic, yet contemporary atmosphere. the collection merges classic typologies, with advanced technologies, and this is something I think is important to highlight. I'm not interested in just designing futuristic stuff… I prefer to envisage products with a timeless design, and for me this means, a design that is elegant, classic, perhaps even archetypal… but with modern inner-workings.'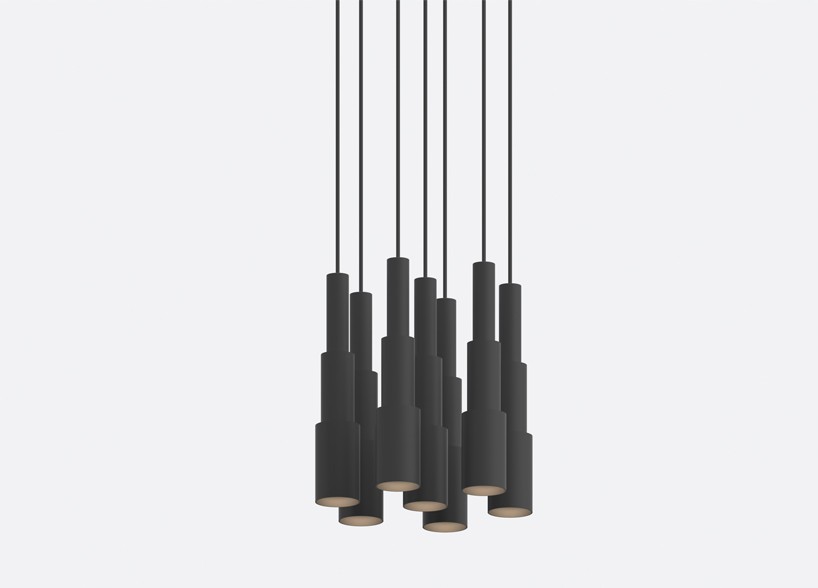 the 'LAYERS' installation lighting
image courtesy of sylvain willenz
'the booth will be in warm, natural brown tones, putting forward very black and white, and beige products with brass accents. it should feel very natural yet modern,' described sylvain.
'we are pleased to have designed everything for this double-collection, from the products, to the booth and the brochure. this has been a very intense and exciting project. I think that for both brands, it will be a really new, positive and enriching experience, surely giving them new business opportunities.'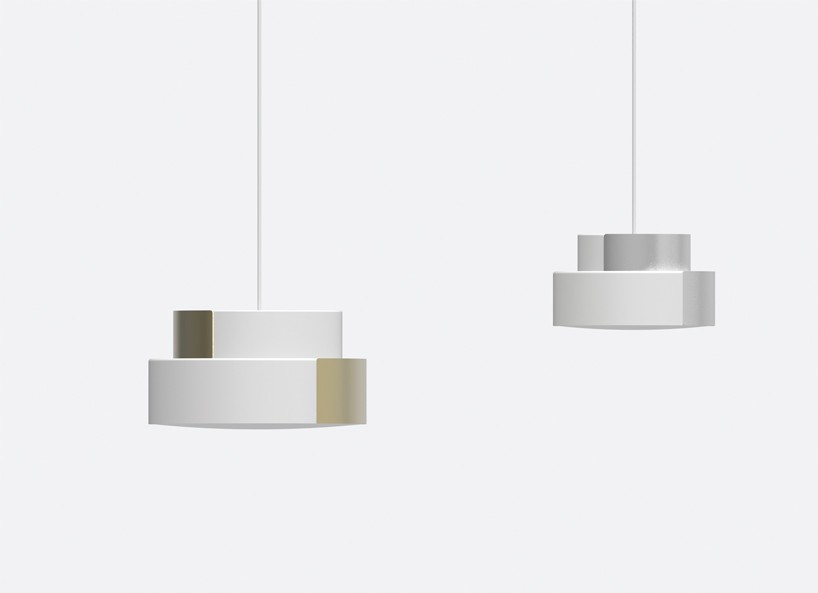 image courtesy of sylvain willenz
when talking about the uniqueness of the biennale and this year's special edition, sylvain states that, 'the interieur is a very important moment for me as designer, on a national and also international scale. for a 25th edition, I think this will only be more important, as it will be a key moment for biennale and I assume they have prepared the edition accordingly.'
'they are calling it the 'silver edition', which I find interesting, as this relates directly to the idea of materiality, quality and elegance… all of which are central to my work as well. the installations we have prepared will share this spirit and level of excellence.'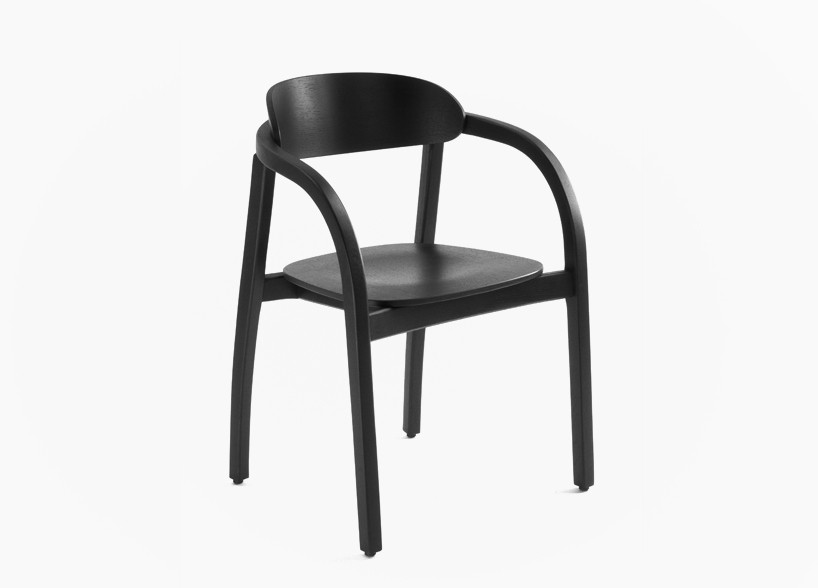 the 'ARCH' chair for wildspirit
image courtesy of sylvain willenz
stayed tuned for more coverage of the 2016 biennale interieur, which runs from the 14th to 23rd october, on designboom and have a look back at the award-winning innovations exhibited at the 2014 edition.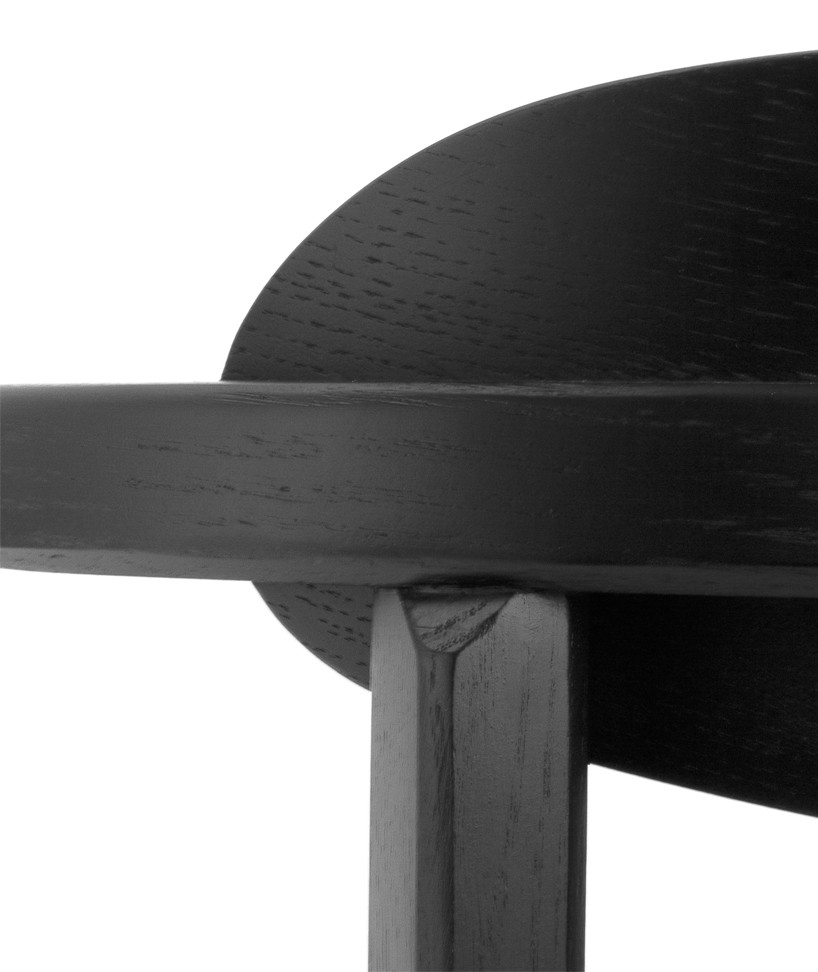 the furniture is made from black oak
image courtesy of sylvain willenz
Save
a diverse digital database that acts as a valuable guide in gaining insight and information about a product directly from the manufacturer, and serves as a rich reference point in developing a project or scheme.
designboom will always be there for you
milan, new york, beijing, tokyo

,
since 1999