mar 28, 2011
studio formafantasma at milan design week 2011
italian-born dutch-based design duo formafantasma (andrea trimarchi and simone farresin) present a four new projects for different clients – nodus, dilmos, flat design and plart foundation – exhibited at various venues on the occasion of milan design week 2011.
left: 'botanica' a commision by plart foundation right: 'migration' for nodus rug
commissioned by the naples-based plart foundation the studio was asked to create their own interpretation of polymeric materials. the result is 'botanica', an homage to plastic materials by investigating the history of polymers on show at spazio rossana orlandi.
considered to be one of the oldest sciences, botany began with early human efforts to identify edible, medicinal and poisonous plants. over two centuries ago plants also began to be categorized for their secretions, which was seen as a possible source of material. the objects of the 'botanica' collection were designed as if the oil-based era that we are currently living in, never took place. through their research, studio formafantasma investigated the pre-bakelite period, looking at the 18th and 19th centuries when scientists began experimenting draining plants and animals in search for plasticitiy. discovering unexpected textures, feelings and technical possibilities that are offered by natural polymers extracted from plants or animal-derivatives.
bois durci (a 19th century material composed of wood dust and animal blood), copal (sub-fossil state of amber), dammar, natural rubber, rosin, shellac (polymer extracted from insect excrement that colonize trees) were some of the other materials formafantasma looked at during their investigation. the organic details and plant-like forms of the pieces underline the vegetal and animal origins of the resins, while the palette of colors is based on natural amber tones in combination with traditional materials such as wood, ceramic and metal.
the varying textures and warm honey-like hues of the resins evoke the memory of 20th century bakelite objects, however the finish and details are somewhat archaic yet contemporary. in this project, plastics are used as precious details, in an attempt to develop a new post-industrial aesthetic.
today, we can be said to be moving towards a new post-oil era, the pre-oil era is starting to be globally re-discovered in search for alternatives. online blogs and archives are constantly collating and updating information, challenging consumers to produce their own plastics while an american university is currently importing russian dandelion flowers, reigniting the lost tradition of extracting rubber from the plants roots. following this attitude, formafantasma looks to the past as a starting point, offering a new perspective on plasticity, reinterpreting centuries old technology lost beneath the surface of mass production.
italian rug-making brand nodus invites international designers to give their personal interpretation of the oldest traditions and techniques in carpet making. for their collaboration 'migration', studio formafantasma has worked with needlepoint to produce three rugs, each entirely made by hand in portugal, with an average embroidery time of a carpet per month.
reacting to the idealized representation of nature found in 18th century rococo decors filled with romantic roses and perfectly symmetrical leaves, the studio has developed floor coverings that force nature into mans image, drawing on the work of 19th century ornithologist jan james audubon, who is most well known for his scientific categorization of birds.
the final designs, feature three giant birds seem to be trapped in the moment, flying on the surface of the rugs. each piece is composed as an out-of-scale garment, finished with wooden buttons which is meant to be a reference to the fine needle point technique used both in tapestry, and to embroider clothes. here formafantasma suggests a new type of romanticism, expressing the most ancient of human desires: to migrate towards the new and unknown, while relaxing upon a carpet of beautifully embroidered feathers.
'domestica' for dilmos
'domestica' is a low chair designed by formafantasma for dilmos gallery in which the studio has looked to rural craft and its archetypes as a starting point. the design references the gerla basket, a container that is worn like a backpack which farmers use to collect cereals. 'domestica' cites a small stool used as a support to help take off the gerla basket once it is full. the seating object appears as the result of a natural gesture, as if the basket is hung on the back of a chair, and as time passes, the two objects are fused together. linking this extra function of containing to the seat, studio formafantasma transform the low chair into an intimate environment, almost a nest. the undefined functionality of 'domestica' invites the user to invent new gestures and rituals.
'harvesting nature' for flat design
in collaboration with flat design, studio formafantasma was invited to develop a line of tableclothes, runners and drapes in 100 percent linen that has been embroidered onto the textile surfaces. their design draws on the harvest and exhibits imagery of grains which is a continuation of their exploration into local culture and industry.
mar 10, 2020
mar 10, 2020
feb 14, 2020
feb 14, 2020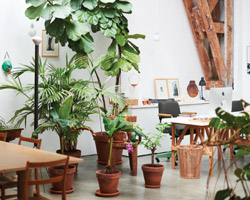 nov 04, 2019
nov 04, 2019
apr 10, 2019
apr 10, 2019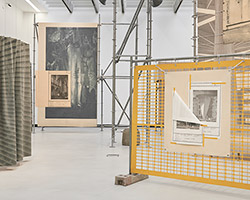 apr 04, 2019
apr 04, 2019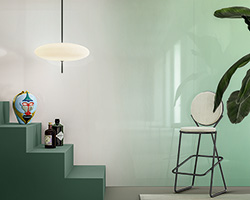 nov 19, 2018
nov 19, 2018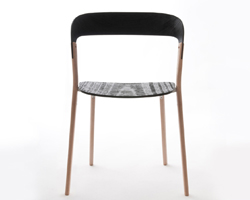 apr 07, 2012
apr 07, 2012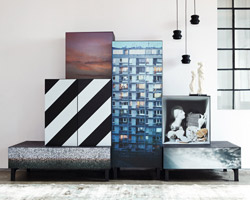 mar 21, 2012
mar 21, 2012
jul 16, 2011
jul 16, 2011
a diverse digital database that acts as a valuable guide in gaining insight and information about a product directly from the manufacturer, and serves as a rich reference point in developing a project or scheme.