apr 14, 2013
studio swine: sao paulo collection
'cactus' standing light by studio swinepine offcuts, bottle bulbs, fabric cableH150 x W70 x D70 cm
taking its name from where it has been designed and made, the 'são paulo collection' by studio swine employs waste materials found in brazil's largest city, transforming it into design objects. known as the 'aluminium capital' because it collects and recycles more cans than anywhere else in the world, the UK and brazil-based duo of azusa murakami and alexander groves have harnessed the potential of the scrap metal material surplus through means of sandcasting to create the legs of their 'cactus coffee table', as well as the abstracted palm pattern seen in their 'lounge chair'.
the series of pendant, floor and table lamps feature bulbs have been fashioned from beverage bottles, heated and re-blown into an eclectic set of organic forms, rather than through the application of the conventional glass recycling process where cullet is used. this decision to use the original vessel in its entirety and manipulating it, results in a clearer higher quality glass which requires less energy and retains some mark of its previously industrial manufactured state. these bulbs are then fitted with customized brass fittings and illuminated through the use of LEDs.the 'cactus standing light' features a main structure made from pine off-cutes which has16 branches extending from its central base, holding these bottle bulbs.
developed over the course of 4 months, the family of five furniture objects is being shown in the 'can city' exhibition at coletivo amor de madre, in são paulo until april 30th, 2013. 
pendant light made from recycled heineken bottles
lounge chair
shelf light
the collection of furniture pieces are produced using scrap material collected in the bustling city of são paulo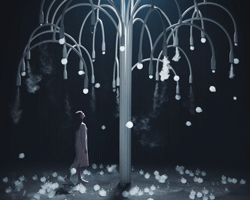 apr 12, 2017
apr 12, 2017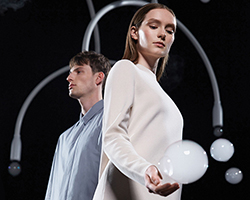 apr 06, 2017
apr 06, 2017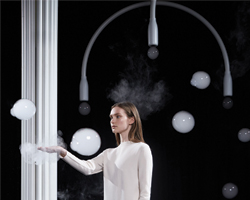 mar 23, 2017
mar 23, 2017