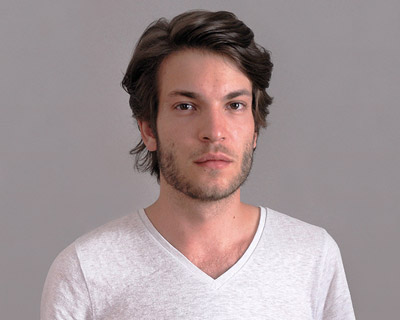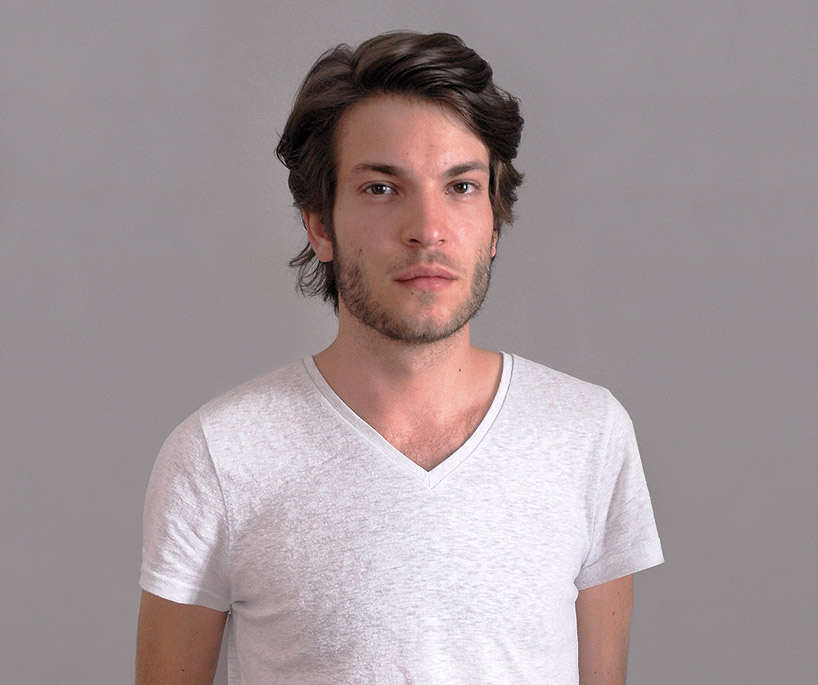 aug 15, 2013
felix pfaffli (feixen) interview
 
felix pfaffli (feixen) interview
felix pfaffli is a swiss graphic designer and illustrator working under the name feixen. over recent years he has produced an array of colorful and type-driven posters for suedpol, a multi purpose cultural center in kriens, switzerland. some of felix's other clients include computer arts magazine, fast co. and etapes – he also teaches typography, narrative design, and poster design at the lucerne school of graphic design. he told designboom more about his work and interests.
DB: please could you tell us about your background and how you came to do the type of work you do today?
FP: the first time I came in contact with graphic design was sometime during high school. I had the opportunity to design posters and flyers for the 'treibhaus' a concert house in lucerne. that was probably the moment when I realized this could be something for me. I leaned the basic rules of design, the software and the production processes like screen printing, offset and so on. after school I continued working on my own projects and slowly picked up commissions. I've never worked for someone as such but I like to teach myself new skills with every project whether that's new computer programs or printing or techniques.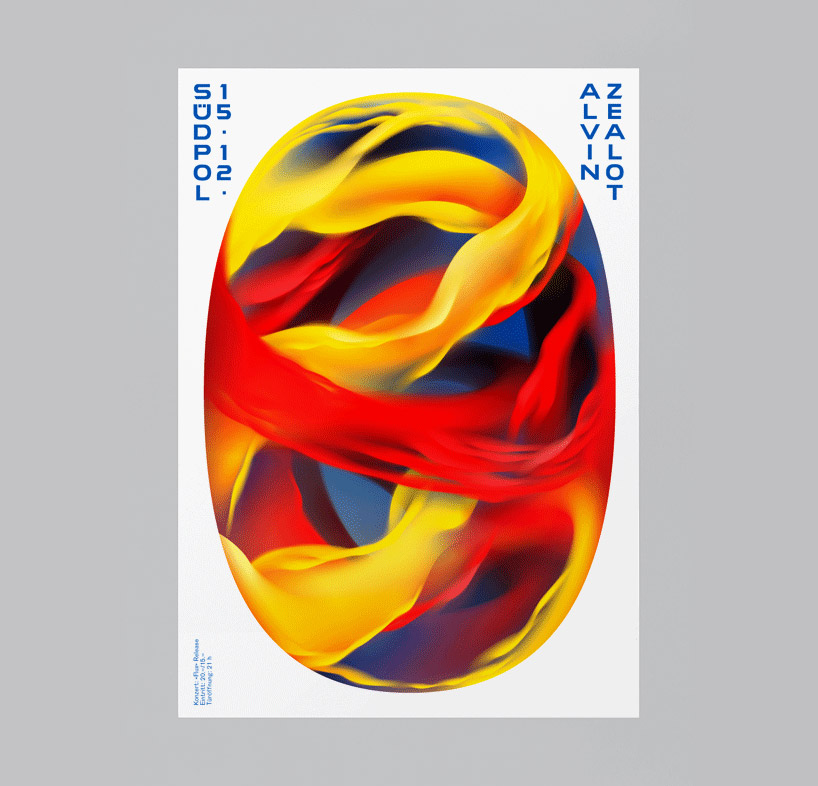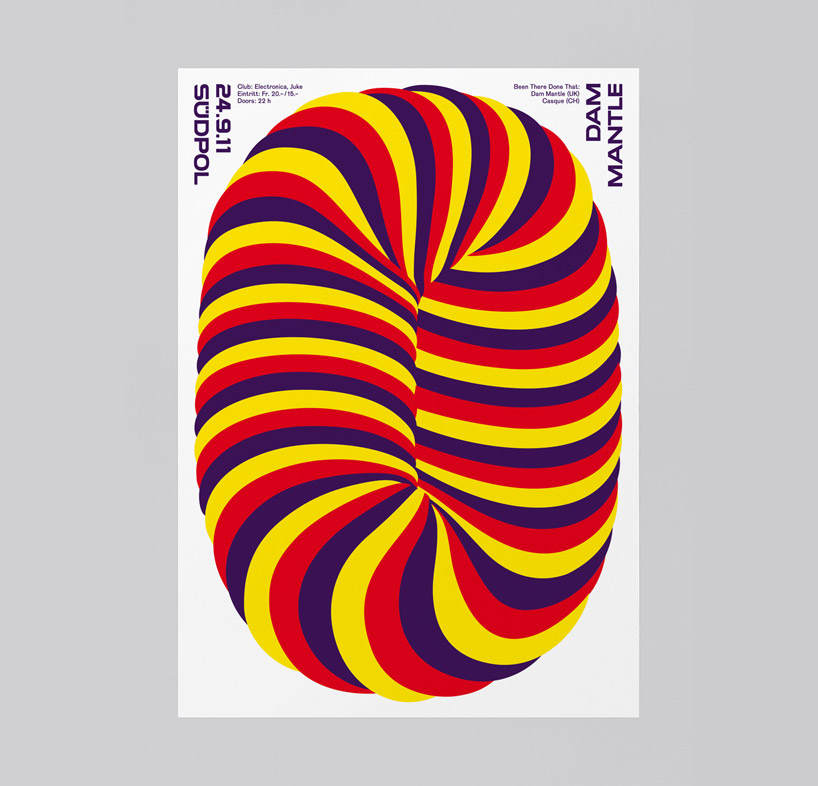 DB: how would you describe your style to someone who has never seen your work?
FP: reductive and illustrative. I try to create images that are simple, loud and concise. I hate to repeat myself. perhaps you could describe it as a straightforward pop with a touch of swiss tradition.
DB: is there a particular medium or material you enjoy working with the most?
FP: no, I do not have a preference. if you look through my work I mainly design posters but that's due to the fact that one commission leads to another. for me it is not so important what I design as long as the project appeals to me and I know I can carry it out with passion and enthusiasm.
to be frank it's not the medium but the process that is important. I cannot stand it when a project drags on for months and months. I like to start a new project and I like to finish it while there is momentum. if it takes too long it can be hard to give it your all for the duration.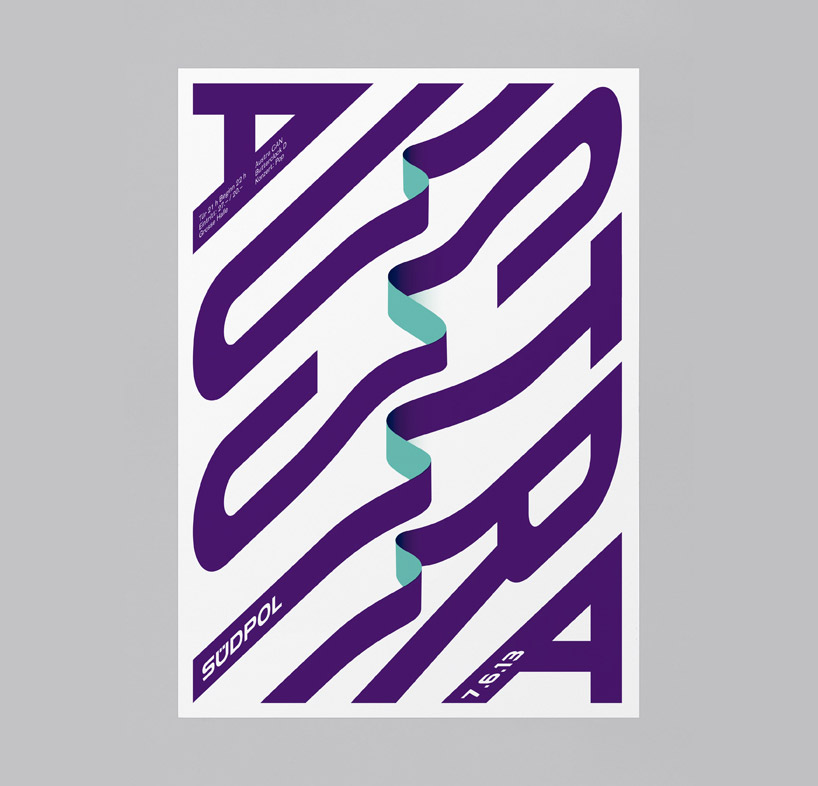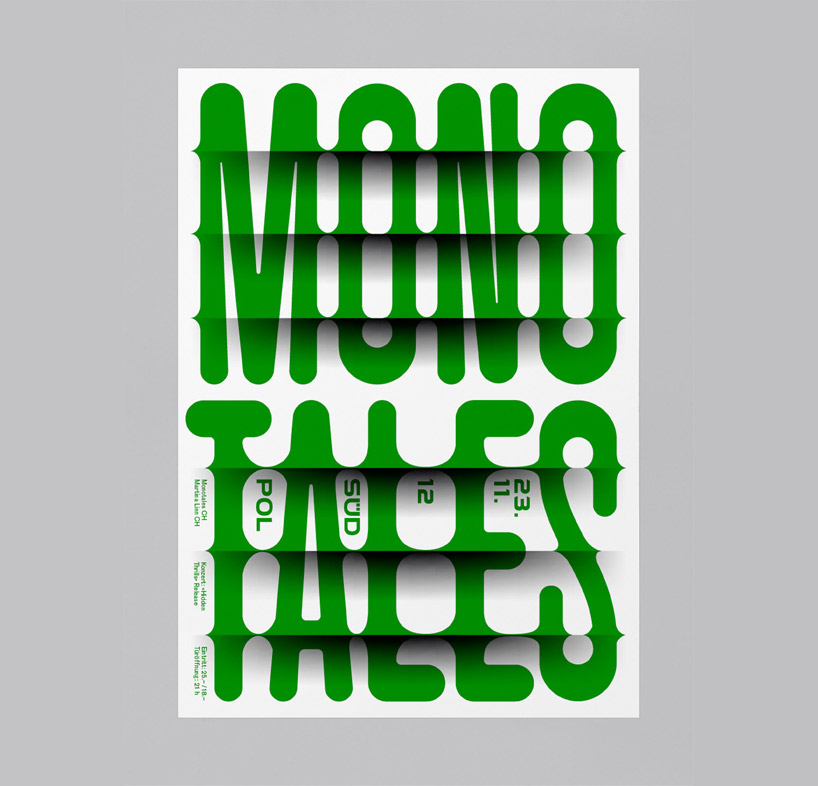 DB: how do you see the future of the poster in a time where people increasingly get their news from the screen?
FP: the poster as idea will never die. however, it will change with respect to the possibilities. it's obvious that animation will, or already is playing an important role. after that probably comes interaction.  a poster is characterized by its simplicty. it is a quick and simple communication tool. if you're just passing by a good poster is able to grab your attention in an instant and inform you quickly – unlike moving image you're unlikely to miss something or have to wait to see the full message. so as long as people are moving around the streets and cities in the same way there will always be a purpose for the poster.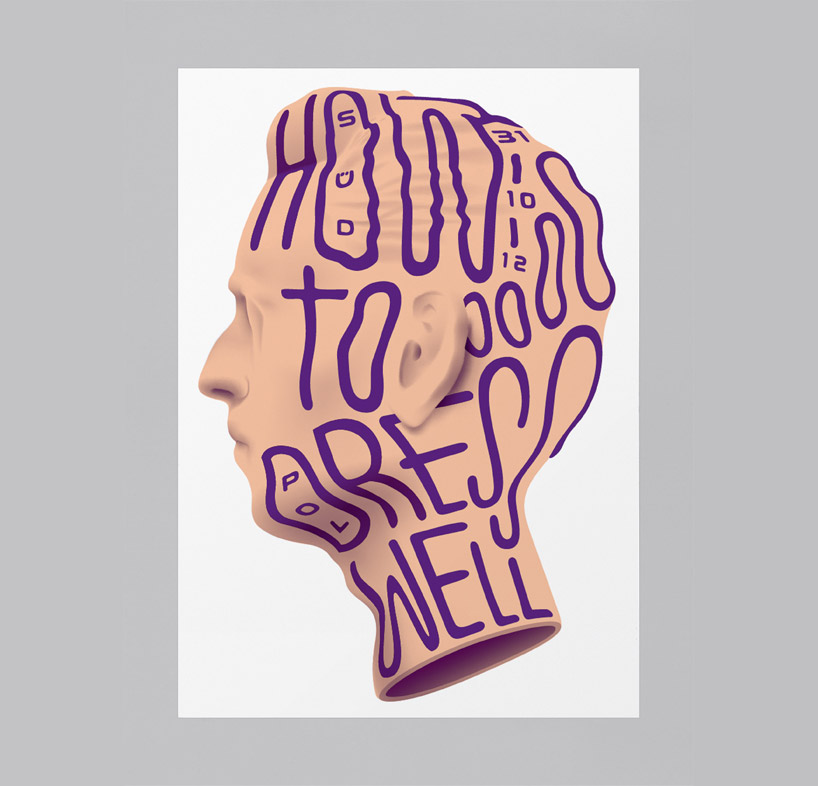 DB: what is the most important aspect of poster design for you and how do you try to achieve it?
FP: it's clear limitations make it an exciting medium. the size, the format, the distribution – so much is already determined from the beginning it's good to have such limitations as a designer, it forces you to be creative in other areas. in poster design, you can not hide yourself – every mistake, every uncertainty is visible immediately. so you have to be confident and clear. a good design is created by a sequence of good, accurate and intelligent decisions.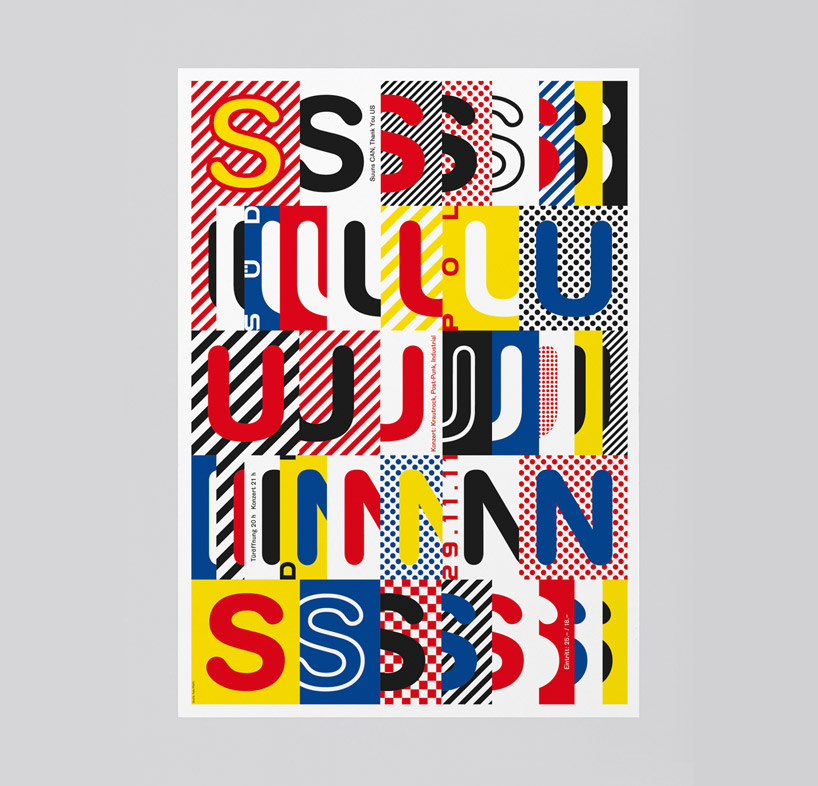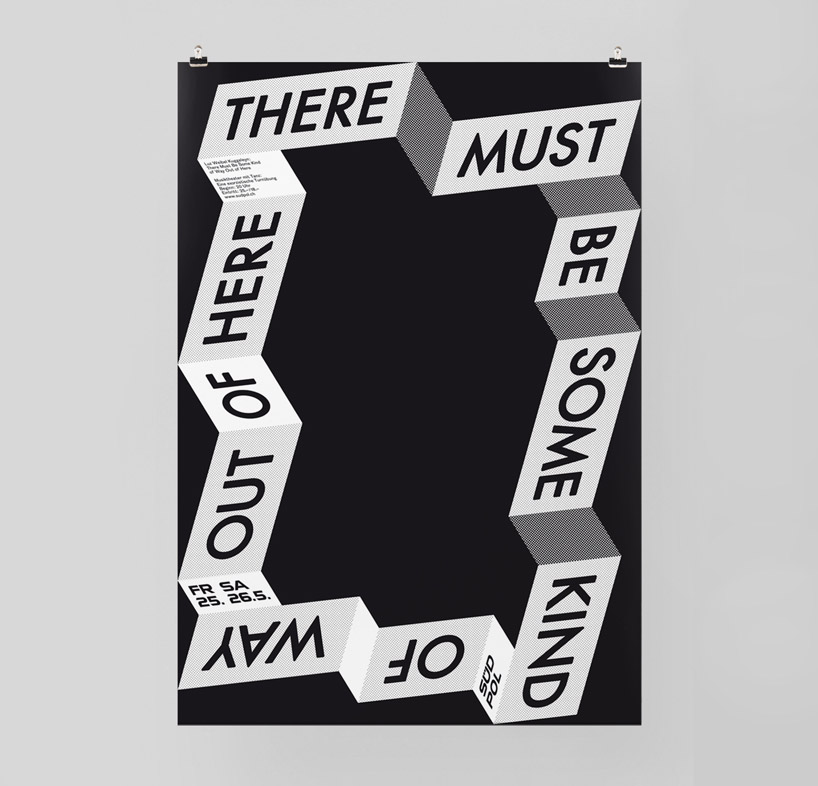 DB: besides graphic design and illustration what are you passionate about and why?
FP: teaching at the fachklasse grafik in lucerne has taught me a great deal and given me a lot of pleasure. in my spare time you will probably find me somewhere in the sun drinking coffee. I try to consume as much culture as possible: whether it is art, dance, theater, music, concerts…  for me there is nothing more beautiful than watching someone who is really good at something.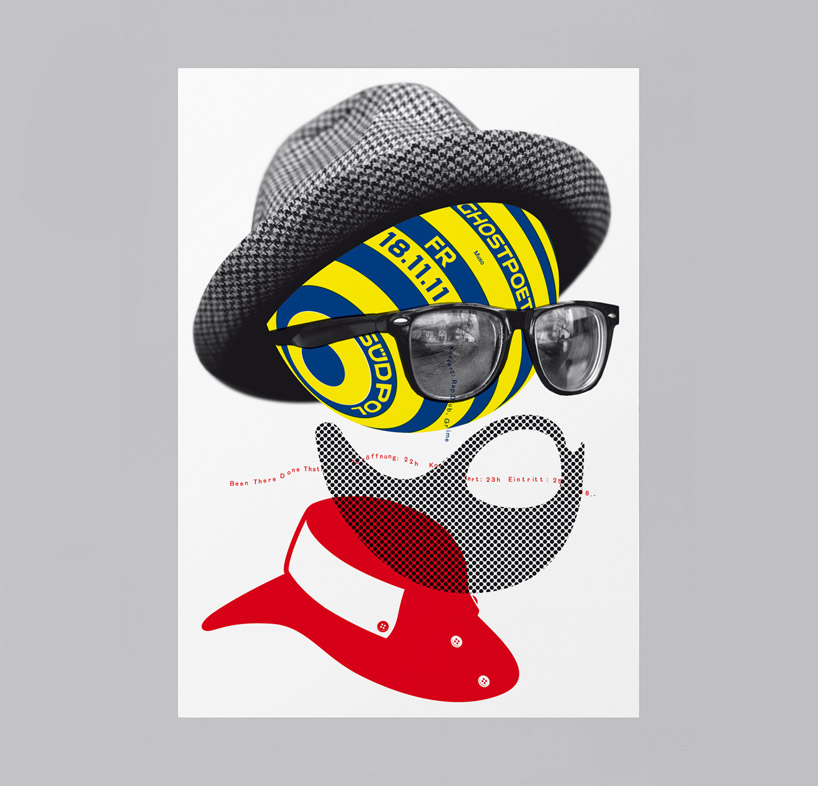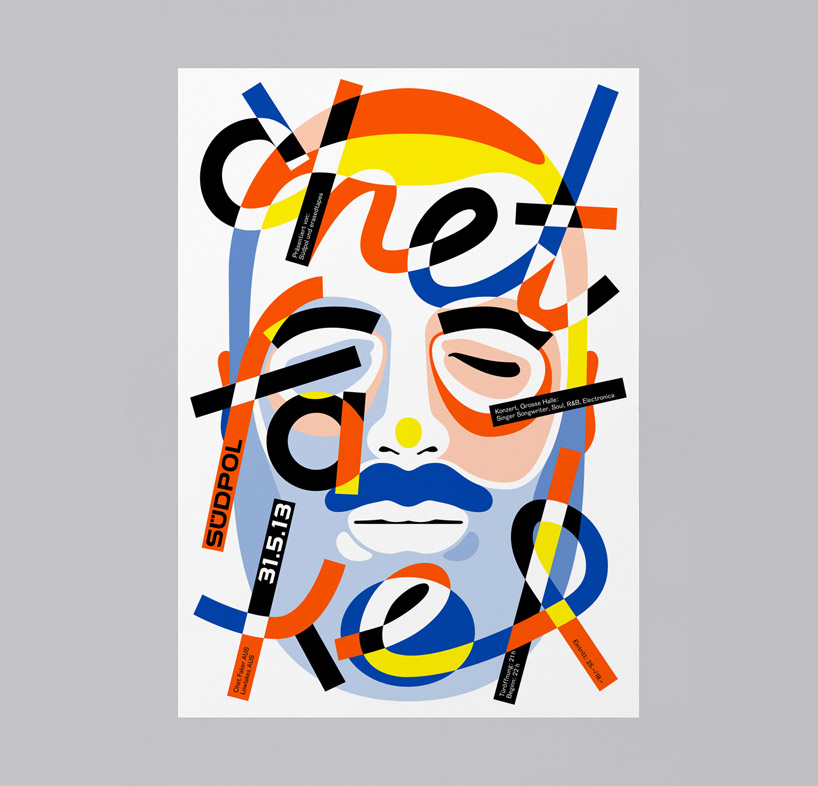 DB: what's the best advice you have ever been given?
FP: when I was at the university of design and art in lucerne, I had a very good teacher; hans peter dubacher. it was the first time that I was in a poster workshop so I was not particularly confident. I designed a poster with some ink stains here and there and evenly distributed askew typography. everything was very reserved. no bold decisions. he came to me, took apart my design and made reworked everything in the extreme, he told me 'if you want that something looks wrong then make it wrong'.  it just makes no sense to do things by half-measures.
DB: what's the worst advice you have ever been given?
FP: any advice is better than no advice – it's up to you what you do with it.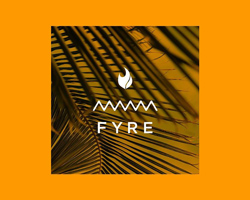 feb 10, 2019
feb 10, 2019
jun 21, 2018
jun 21, 2018
may 17, 2018
may 17, 2018
oct 04, 2017
oct 04, 2017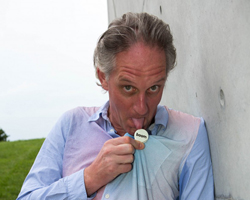 jul 29, 2016
jul 29, 2016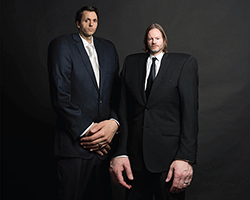 feb 21, 2016
feb 21, 2016
a diverse digital database that acts as a valuable guide in gaining insight and information about a product directly from the manufacturer, and serves as a rich reference point in developing a project or scheme.