with their sustainability-first, transparently priced furniture, danish design democrats TAKT are on a mission to make good design accessible to more of us.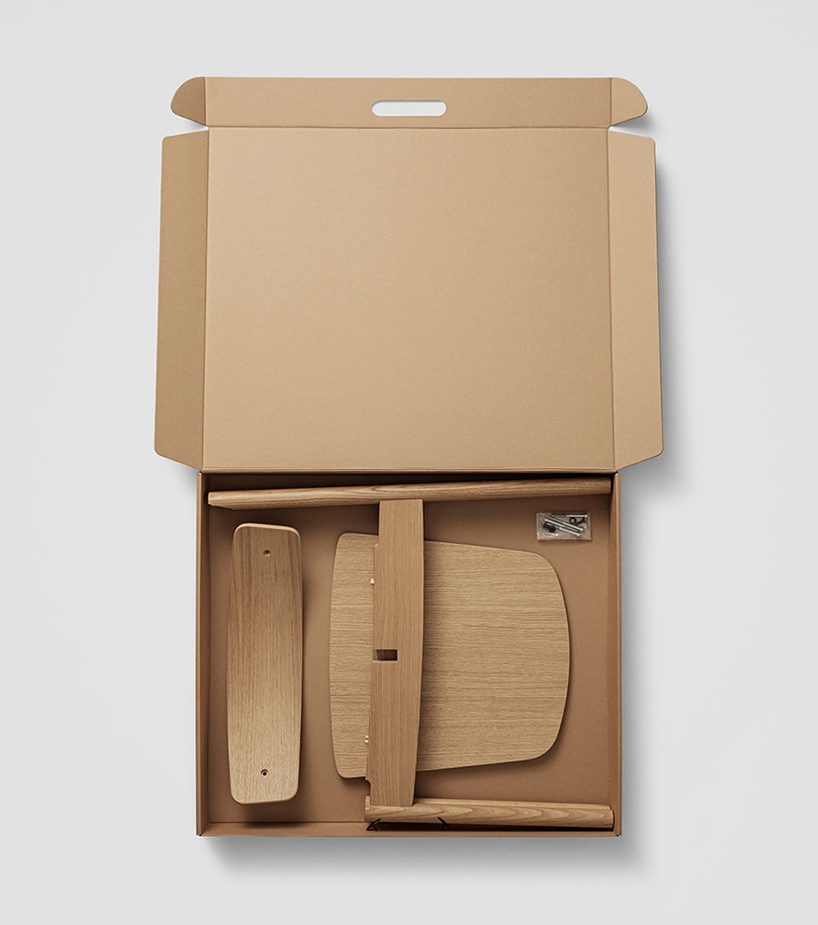 with more ecological certifications than you can shake a stick (or should that be chair?) at, danish brand TAKT considers the entire lifecycle of its high-quality, transparently priced, knock-down furniture
things are going to have to change. this we know.
school children going on strike, unnerving UN reports on biodiversity in freefall, governments declaring states of emergency… the writing is on the wall and it's in 64-point. climate change is happening. it's here and it's now. a sea change in how we live – which will have major social, political and economic ramifications – is long overdue. it's just that we've managed to keep fiddling while rome has started to burn.
a huge part of the problem is psychological. tackling environmental issues so often equates in our minds to a kind or privation. a renunciation of the comforts we've come to enjoy and often take for granted. the reality, however, is that we have a lot to gain. developing an economy that dovetails with ecology presents new opportunities for intelligent, sustainable growth, as well as for greater social cohesion. to change the game, however, you need game-changers – businesses, organisations and individuals who are prepared to take a risk and do things differently.
one such disruptor is newly launched, copenhagen-based brand TAKT, which is attempting to rewrite the script when it comes to production and consumption. not just talking the ecowalk, founder henrik lorensen has developed a business model that sees sustainability run through the very grain of the company's wooden furniture, rather than being a mere bolt-on. we're talking process design as much as product design.
with a fistful of ecological certifications, the entire lifecycle of their high-quality, reasonably priced, knock-down chairs (three models to date, and counting) has been considered. from the use of FSC-certified woods and water-based lacquers, through production and shipping, to repairs and recycling. purchased directly via www.taktcph.com and shipped free-of-charge from their warehouse in flat-pack form, their pearsonlloyd-designed 'T01 cross chair', as well as the 'T02 soft chair' and 'T03 tool chair', authored by thomas bentzen and rasmus palmgren respectively, function as ambassadors for doing it right.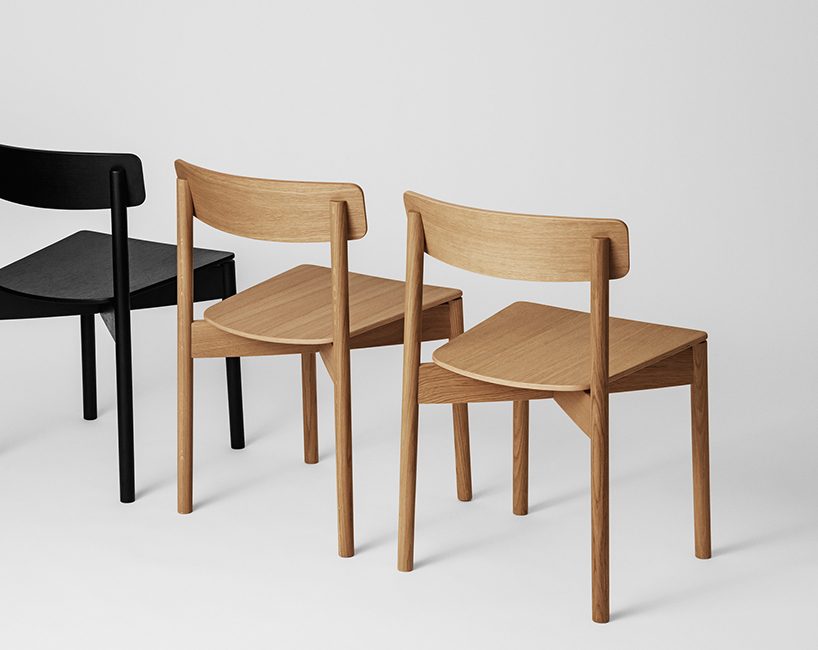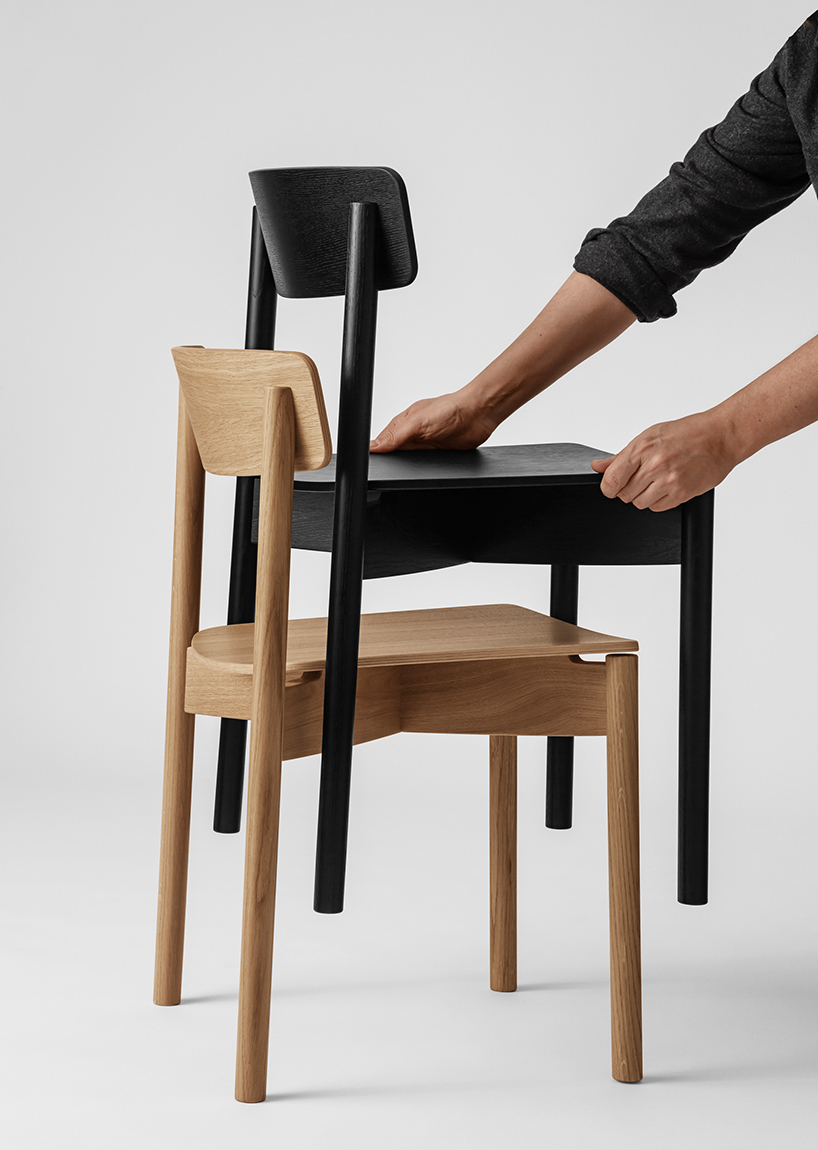 straight to your place: the stackable pearsonlloyd-designed cross chair, like every TAKT model, can be purchased directly via www.taktcph.com and is shipped free-of-charge from the company's warehouse in flat-pack form
taking a stand against the forces of fast design, their timeless aesthetic and constructional robustness serve to bolster their longevity. this is furniture with which to develop a long-term friendship. it's even possible to buy replacement parts, should one of your chairs become damaged or the upholstery worn out, which should be of particular interest to the contract sector. cutting out retailers and agents from the value chain, meanwhile, makes for highly competitive, completely transparent pricing.
I spoke with CEO henrik lorensen about TAKT's vision and how they're aiming to shake things up.
simon keane-cowell (SKC): 'high-quality design to more people' runs the slogan on your website. so, you're a design democrat, henrik?
henrik lorensen (HL): absolutely. there are two elements to why we launched the company. one is design democracy. it's at the heart of danish design. look at the most exciting brands from denmark. carlsberg, lego… it's always about democracy. I felt that a lot of good design is only accessible to people with lots of money. so, that was one motivation. when you look at the history of danish design and what you can do now in terms of distribution, selling directly to customers, taking out some elements of the value chain, you can revitalise its heritage.
the other element is the sustainability agenda. I, like many others, realized some time ago that it's not an issue we can wait for the government or super-organisations to take care of. we have to practice it and contribute in positive ways to the environment. we can definitely move that agenda forward in the furniture design business.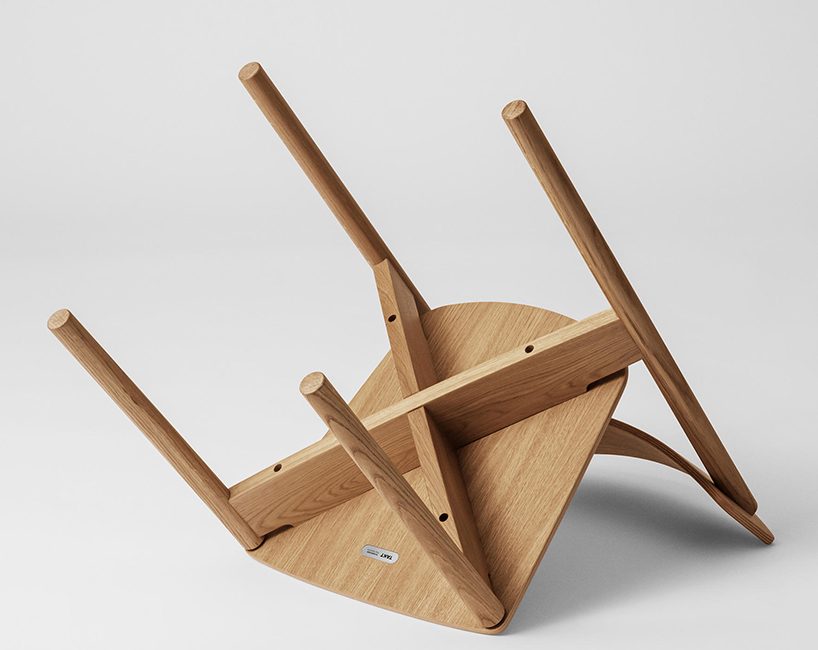 TAKT CEO henrik lorensen: 'good quality and durability doesn't mean that you have to save for something for 10 years (or) that when you address the larger market it becomes something you expect to throw out after a couple of years.'
SKC: you set out to be a disruptor, then?
HL: yes. although the word 'disruptor' often has negative connotations about doing something to other people, right? but the point is more about moving the agenda forward and doing this via good design. what I hope is that people see our furniture first and foremost as beautiful and of great quality, and accessible to them. and then purchase it with a good conscience, because its full lifecycle has been considered. I would like TAKT to be a leader, which helps push the industry forward.
SKC: doesn't every design brand say its products are sustainable?
HL: indeed. one of the challenges of sustainability is that it's easy to talk about but hard for customers, regardless of whether they are professionals or consumers, to figure out whether it's just hot air and good intentions. is there anything concrete behind it?
we have a number of certifications, but there is one that's been extremely worthwhile and that's the EU ecolabel, as it requires you not only to use FSC-certified wood, but also has all kinds of conditions in terms of how you produce, ship, maintain and discard the product. when we started this whole process, we were so delighted that there was a certification out there like the EU ecolabel. it's become a benchmark that's recognizable by users; they value an externally verifiable certification.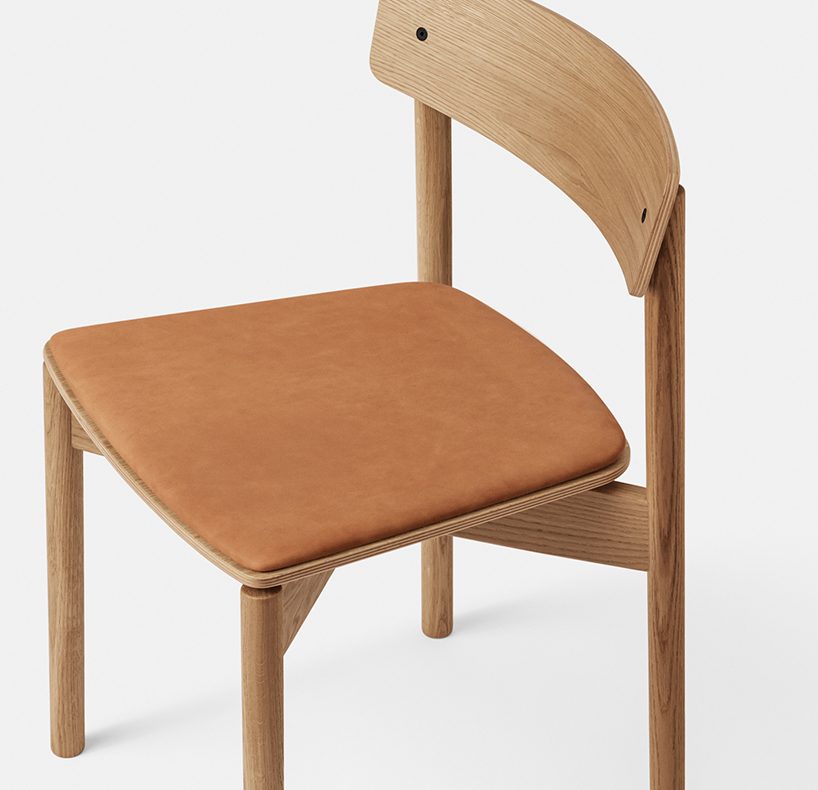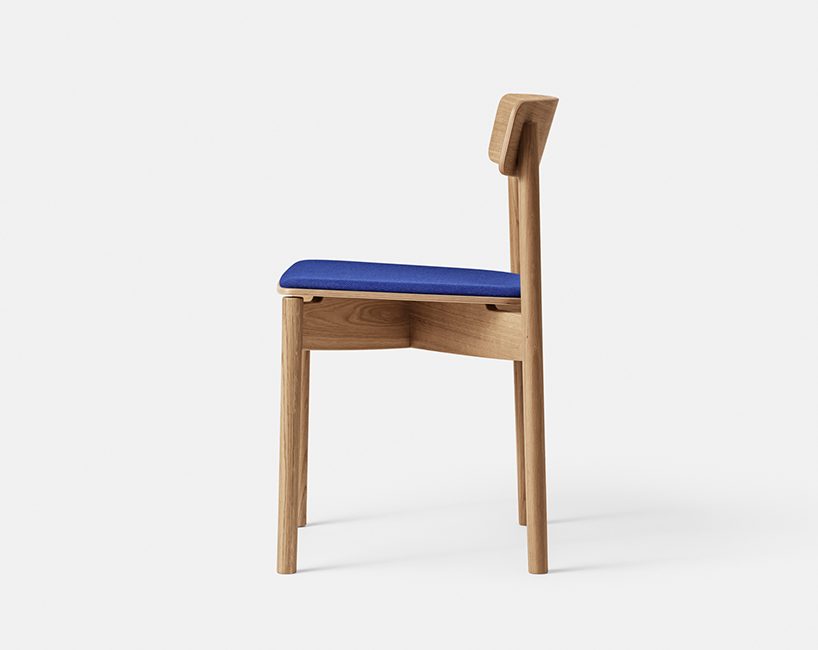 among TAKT's multiple environmental certifications is the EU ecolabel, which sets the conditions for how you produce, ship, maintain and discard the product. 'it's the benchmark that's recognizable by users.'
SKC: but how do you square the very reasonable price point of your products with the need for us to live more sustainably by consuming less and not disposing of what we do consume? is there some reeducation needed there
HL: yes, the reeducation is to get people to understand that good quality and durability doesn't mean that you have to save for something for 10 years. or that a big part of the population can't participate in this. and there's also this perception that when you address the larger market it becomes mass-produced, something you expect to throw out after a couple of years. the challenge we have is to say you can have both. just because it's cheap doesn't mean the quality isn't there and that you have to throw it out.
SKC: this is where a more timeless aesthetic, quality materials, craftsmanship, and attention to detail all come into play…
HL: exactly. and the durability of the designs. a lot of what we're doing is something you would only see in high-end brands. we've spent a tremendous amount of time with our designers, considering every single detail in the product. that's what you expect from good design. years later, you notice things about the product that still surprise and delight you. we don't make products purely to convince people to buy them.
SKC: with all of these factors on the table, it must make for an exacting brief for your design collaborators like pearsonlloyd?
HL: we have a couple of design products in the pipeline currently, where, like the pearsonlloyd cross chair, you get interesting designs from having interesting constraints and considerations. it's more than just creating a beautiful object. how can you make a timber chair that looks and feels quality, has an element of classic aesthetic, but still with new, surprising elements, and where the construction lends itself to be knock-down? and where you think about the entire lifecycle of the product, and use as little material as possible. my experience is that designers thrive on such constraints.
SKC: absolutely. this is one definition of what good design is, right? it's fertile ground for true creativity.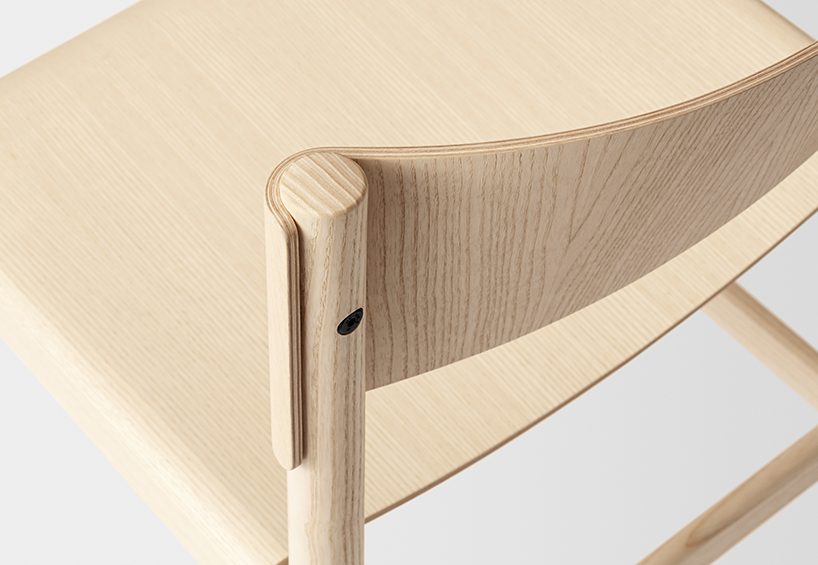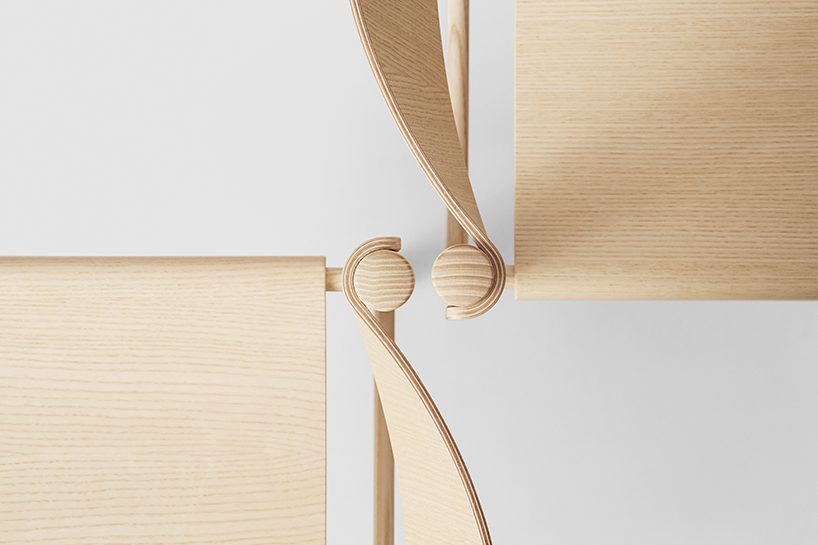 'we had to challenge the product development at every step,' explains TAKT CEO henrik lorensen. 'how to create end-to-end products. even joints need to be considered with a standard chair, you just glue the parts together.'
SKC: so, how do customers get to experience the multi-sensory quality of your products, their haptic quality for example, in the real-time, analogue world, if you're operating an e-commerce model only and don't have showrooms or use retailers?
HL: we offer, to everyone, free shipping and free returns. so you can try a chair out at home and see how it fits. but we're also planning across a number of cities what we call 'alternative showrooms' – galleries, restaurants and so on. the company started from a sustainability point of view. this was a design-thinking challenge. how to create end-to-end, good and sustainable products. most of these choices make the per-unit cost of each product more expensive. water-based lacquer costs more, for example. or a flat-pack chair costs more. you need to consider it more. even the joints need to be more considered. with a standard chair, you just glue the parts together and off you go. so we had to challenge the product development at every step.
the challenge with retail is that in most cases it's such an inefficient way of showing products – especially in design furniture. you have an expensive location, costly staff that are mostly in waiting mode, and the traffic is relatively low. you need to recoup all that cost and effort on relatively low volumes of sales. right there, it often doubles the cost of the product.
so, going into an alternative showroom, where they are already earning their money on what they do, makes sense. we are finding good partners that complement what we do.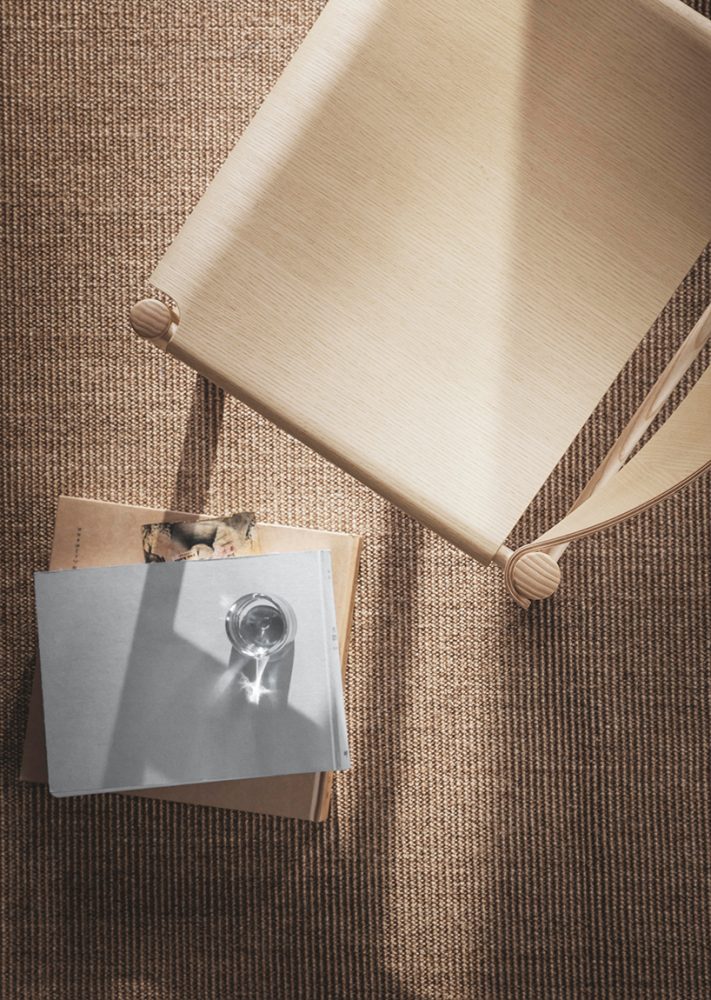 for large-scale, contract projects, such as hospitality environments, TAKT offers a pre-assembly service. alternatively, one of the company's own contractors can build the products on site
SKC: and what about the contract business, about architects, who might want to specify your products for, say, hospitality projects? what would that look like? can you fulfil big orders? how would you ship?
HL: we have a relatively flexible set-up. when orders are over a certain size, we can offer to assemble the products ourselves. the other alternative is that we can offer the knock-down products in bulk, rather than shipping, say, 50 chairs in individual retail boxes, which is incredibly space-saving, which makes things much simpler logistically. either the customer or a contractor of ours can then assemble the products on site.
guest feature by simon keane-cowell / architonic
simon keane-cowell I architonic
jun 19, 2019
KEEP UP WITH OUR DAILY AND WEEKLY NEWSLETTERS
a diverse digital database that acts as a valuable guide in gaining insight and information about a product directly from the manufacturer, and serves as a rich reference point in developing a project or scheme.
designboom will always be there for you
milan, new york, beijing, tokyo

,
since 1999