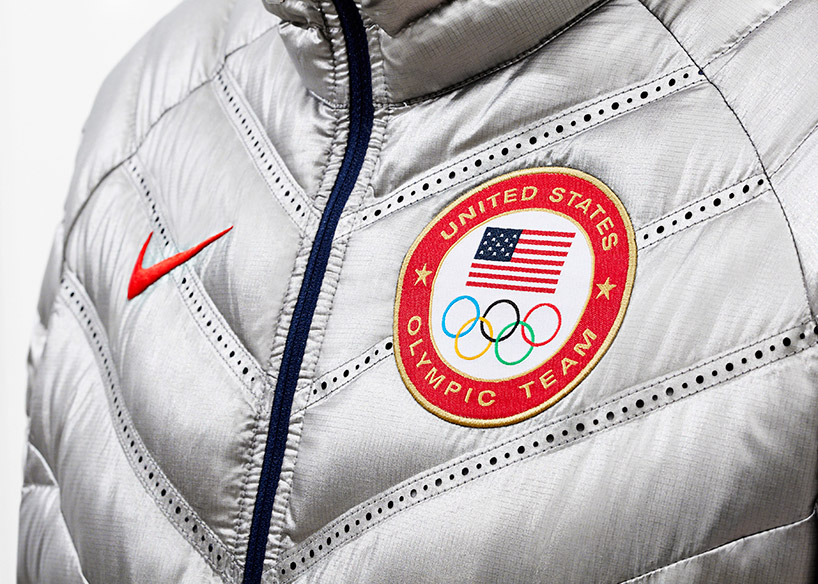 dec 20, 2013
team USA medal stand uniforms for sochi 2014 by NIKE
team USA medal stand uniforms for sochi 2014 by NIKE
NIKE have unveiled the footwear and apparel USA athletes will wear on the medal stand at the sochi winter olympics next year should they be victorious.
comprised of the NIKE aeroloft 800 summit jacket and the NIKE flyknit trainer chukka FSB the uniform is lightweight and packed with design details, some of which are only viewable by the wearer.
read our recent interviews with some of NIKE's top designers:
• martin lotti, creative director for NIKE football interview »
• eric avar, NIKE creative director and VP of innovation interview »
• tinker hatfield, NIKE vice president of design and special projects »
NIKE aeroloft 800 summit jacket
emblazoned 'USA' over a lenticular fabric that shifts from blue to red, the NIKE aeroloft 800 summit jacket provides comfortable warmth without sacrificing ventilation. the jacket's base fabric features a titanium nano-coating that reflects UV and retains body heat. aeroloft insulation—an 800-fill down based on body mapping research for mobility in the right places—incorporates laser cut holes between the chambers to maximize ventilation and allow for the release of excess moisture.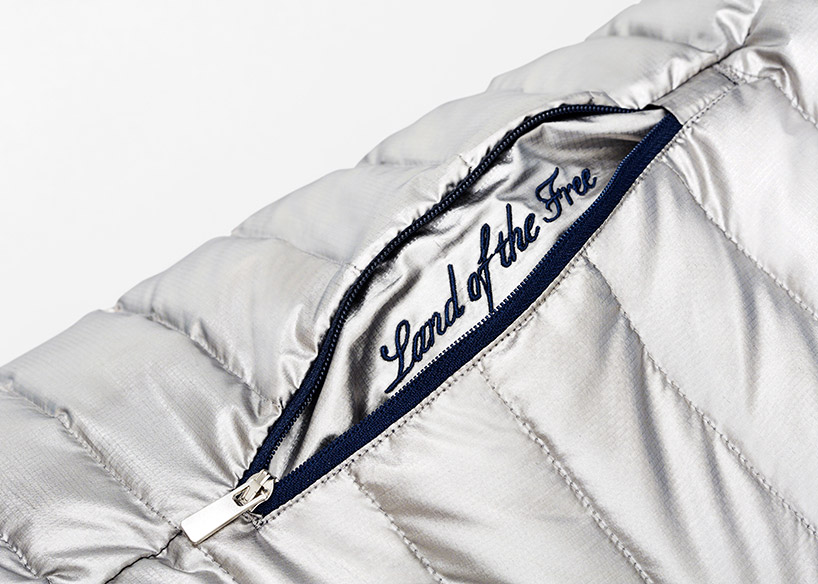 gold satin stitch detailing and red, white, and blue stitching on the down pockets add embellishment to the NIKE aeroloft 800 summit jacket. hidden elements include 'land of the free' and 'home of the brave' embroidered in the hand pockets, tonal stars on the interior front of the jacket, and a nod to legendary US hockey coach herb brooks' 'this is your moment' speech.
NIKE winterized flyknit chukka
on foot, US medal winners will wear a winterized version of the NIKE flyknit chukka. incorporating wool mixed into the NIKE flyknit thread for warmth, the NIKE flyknit trainer chukka FSB also features a rugged NIKE free-inspired outsole, originally found on the NIKE special field boot (SFB), for all-terrain traction.
a synthetic wool lining adds insulation and a reflective skin offers water resistance and improved visibility. patriotic USA detailing on the sock liner and visibly on the tongue connects the innovative cold weather performance on foot to the aesthetic of the NIKE aeroloft 800 summit jacket.
see more of the NIKE apparel for team USA at the 2014 winter olympics »
NIKE
(151 articles)
jul 09, 2017
jul 09, 2017
jun 08, 2017
jun 08, 2017
may 08, 2017
may 08, 2017
feb 06, 2014
feb 06, 2014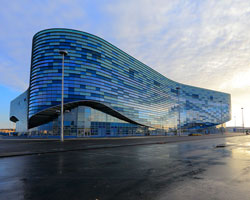 feb 04, 2014
feb 04, 2014
jan 31, 2014
jan 31, 2014