apr 22, 2013
the 100th anniversary of the birth of piero fornasetti
'peccato originale' /original sin motif by piero fornasetti image © designboom
the world of fornasetti.beloved for transforming everyday objects into works of art that featured his idiosyncratic designs, piero fornasetti is recognized one of the world's most inventive and creative minds. 1913 to 2013 represents a century of history, from his birth to the present day.
on the occasion of the milan design week, piero's son barnaba introduces some iconic pieces of furniture from the fornasetti imagination and adds to these, as is customary for this period of the year, with one of his reinventions, a contemporary vision that embellishes fornasetti's vast and eclectic world.notable is barnaba's commitment to keeping the fornasetti legacy alive by showing how piero's ideas and models are transformed, reworked, and contextualized. the atelier not only reissues historical pieces, but also offers reinterpretations of themes and objects drawing inspiration from the vast repertory of the atelier's archive of lithographic plates, designs, notes, documents, and objects.
'peccato originale' tableimage © designboom
during the event the new oval table 'peccato originale' and the new side cabinet 'buffet frutto del peccato' are presented, barnaba fornasetti'sre-inventions that are the result of a search for an increasingly distant paradise.both pieces are framed by a setting with certain embellishments from the new fornasetti wallpaper 'chiavi segrete' /secret keys of the new collection FORNASETTI II by cole and son.
'peccato originale' buffetimage © designboom
detailimage © designboom
detailimage © designboom
barnaba fornasetti created a few collections of wallpaper, based on piero fornasetti's original drawings. he mixed them together, changed the colour, changed the dimensions… and created vertical and horizontal rolls, most motifs can be combined together.
introducing two popular piero fornasetti motifs, 'chiavi segrete' combines mysterious gold and silver keys hanging within a dense privet hedge. at once lyrical and surreal the lay-out has been produced as a pattern easily useable on four walls. three softer, more neutral colour-ways with gold, silver and ghostly white keys suspended within frosty white, grey-blue and pale neutral leaves create a cooler more elegant feel, whilst the more dramatic dark grey and forest green leaves with their gilver keys add a touch of theatre. 
grey 'chiavi segrete' motif of wallpaper
'chiavi segrete' wallpaper produced by cole and sonshand-made wallpaper manufacturer cole & son launched the collection at maison et objet in paris this year– it follows an earlier collection created by fornasetti for the british brand in 2008.
chairs lux gstaadimage © designboom
the milanese gallery fornasetti shows historic furniture items of piero fornasetti and new additions to the collection and collaborations of barnaba fornasetti with other artists, for example these chair are the result of a collaboration with the swiss interior designer anne lux for a chalet in gstaad.
chair lux gstaadimage © designboom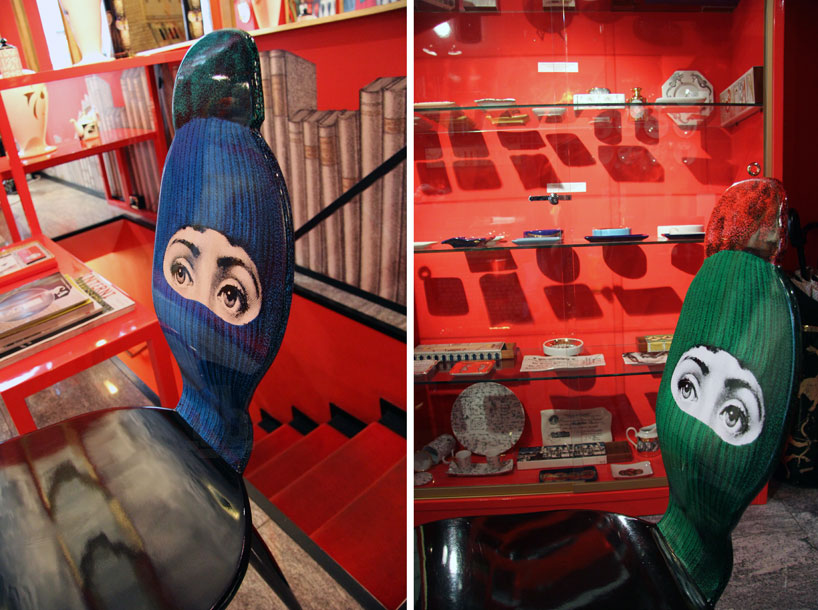 chairs lux gstaadimage © designboom
'bocca' / mouth tableimage © designboom
a historic piero fornasetti paravent: the 'pompeiana' folding screen, 1968image © designboom
detailimage © designboom
exhibitions in the fornasetti store milanoto celebrate the centenary, the fornasetti store milano, in corso g. matteotti 1/a, is hosting a special series of exhibits of its own creations throughout the year.the current exhibition is on show until june 1st, 2013.
feb 22, 2017
feb 22, 2017
oct 19, 2016
oct 19, 2016
oct 07, 2016
oct 07, 2016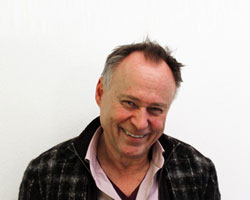 mar 18, 2013
mar 18, 2013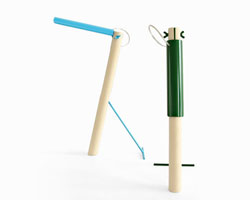 feb 20, 2013
feb 20, 2013
feb 19, 2013
feb 19, 2013
dec 01, 2013
dec 01, 2013
aug 02, 2013
aug 02, 2013
jul 11, 2013
jul 11, 2013