the planet as we know it would not exist if it weren't for the transformative power of trees: life could not exist because they produce most of the oxygen that humans and wildlife breathe; they offer home and shelter to different species far and wide; and trees have been a powerful resource of materials in the development of humanity.
there are over 60,000 species of trees all over the world and the typical image that you might have of a tree is not always the correct one. some are big and some are small, some are unexpectedly colorful and some are unusually contorted, and some don't look like trees at all, as is proven the recent video by youtube channel 'BE AMAZED', which compiles a very eclectic list of trees from around the world. see below or watch the video to discover the full range of trees.
rainbow eucalyptus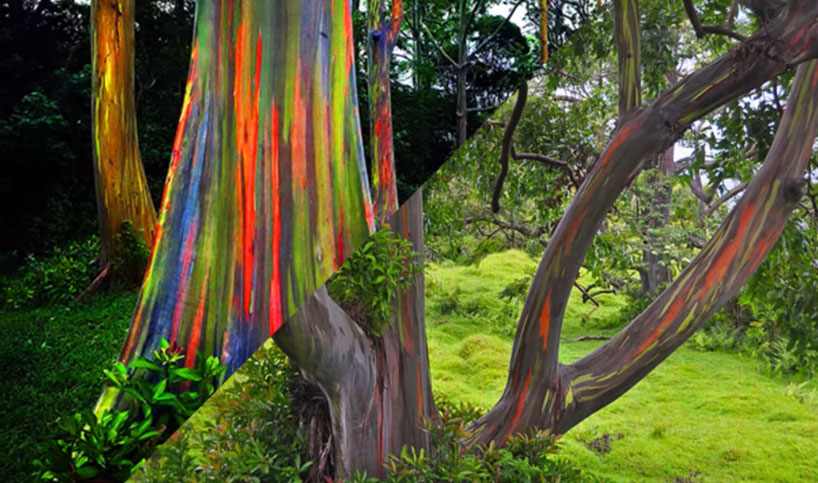 images / screengrabs courtesy of BE AMAZED
like a work of art, the rainbow eucalyptus features colorful patterns that are a result of sections of bark shedding at different times during the year. the exposed inner bark starts off a light brown and then a lead green, which over time turns into hues of dark green, blue, pink, red, purple, and even orange. the rainbow eucalyptus is also one of the fastest growing trees and over three feet per year and its trunk can get quite large up to a diameter of six feet.
the hyperion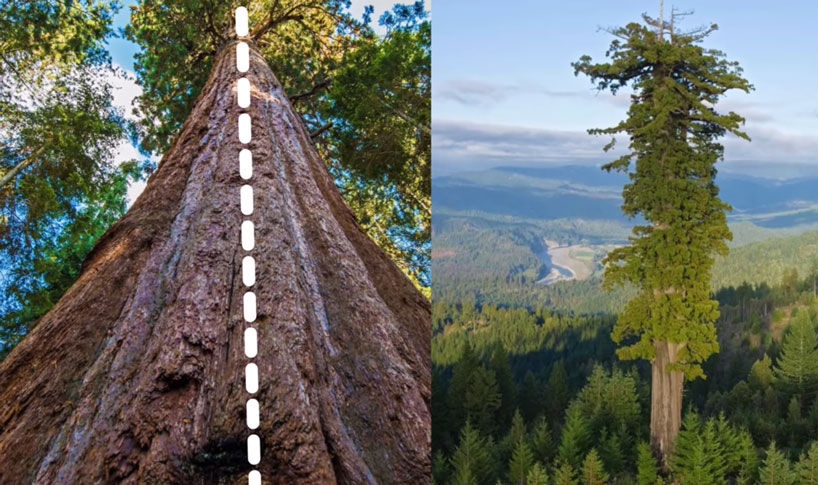 the hyperion is a coast redwood in california measuring 115 meters or 380 feet tall, making it the world's tallest living tree. it measures is 75 feet taller than the statue of liberty and about 63 feet taller than big ben it's estimated to be at least 600 years old.
dragon's blood tree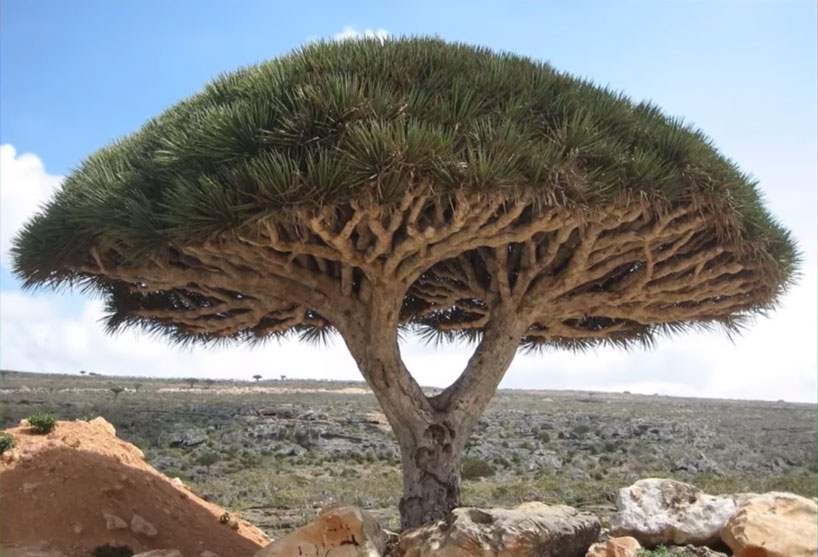 the dragon's blood tree is native to a remote island 200 miles off the coast of yemen called socotra and features unique umbrella shape. it gets its name based on its bright red sap which has been used throughout history, either as a die or a folk remedy. these trees can can live to be thousands of years old and take a long time to mature before they reproduce.
web tree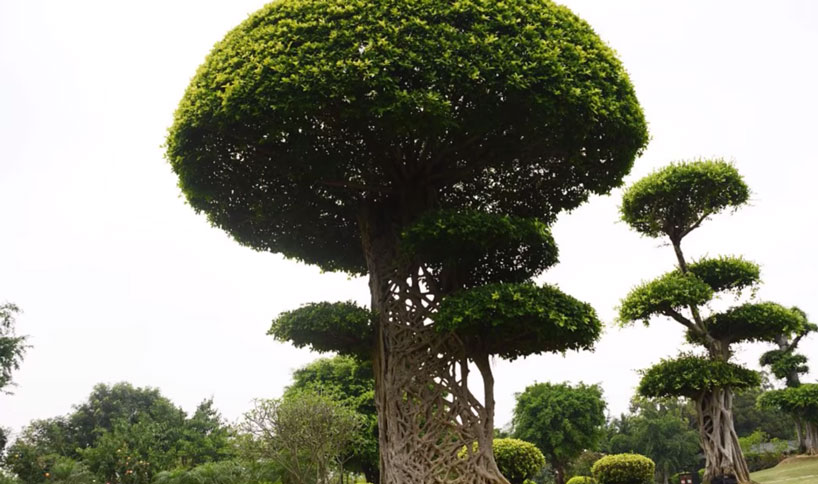 web trees are known for their extensive roots similar to strangler fig trees. these strangler trees grow around objects and even wraparound other live trees sucking the nutrients out from their roots.
quaking aspen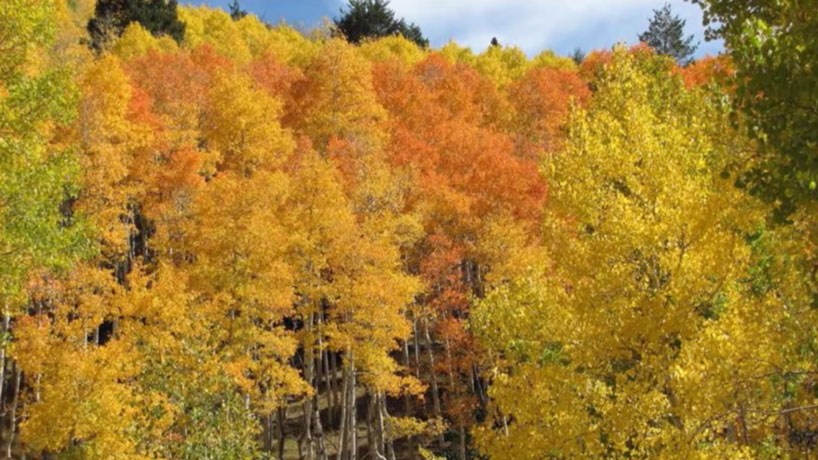 whilst above ground quaking aspens appear to stand individually, underneath the ground they're joined together by their roots. they can form one large organism that can expand up to 20 acres wide.
boab prison tree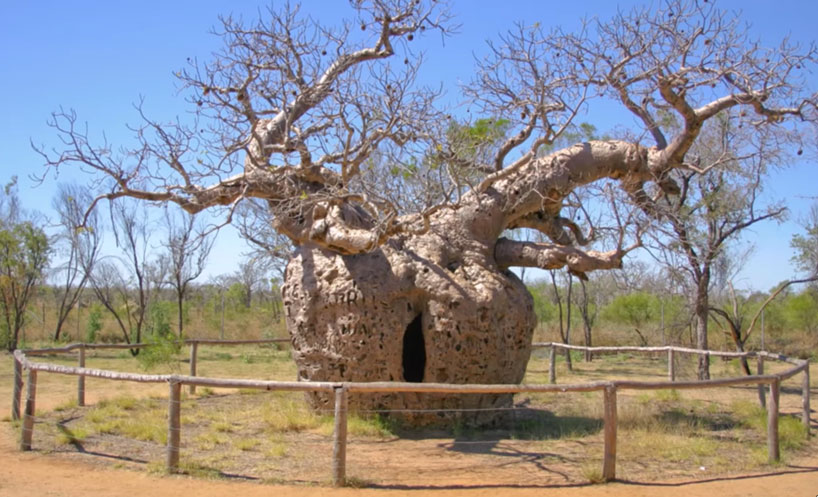 boab trees, which grow in low lying areas in africa and australia, are unique to other trees as their trunks can grow very large and their bark is smooth and shiny. they are known as bottle trees because they are great at storing water during droughts. in western australia it is known as the prison tree because it was alleged to have been used as a holding cell for aboriginal prisoners in the 1890s.
trees of life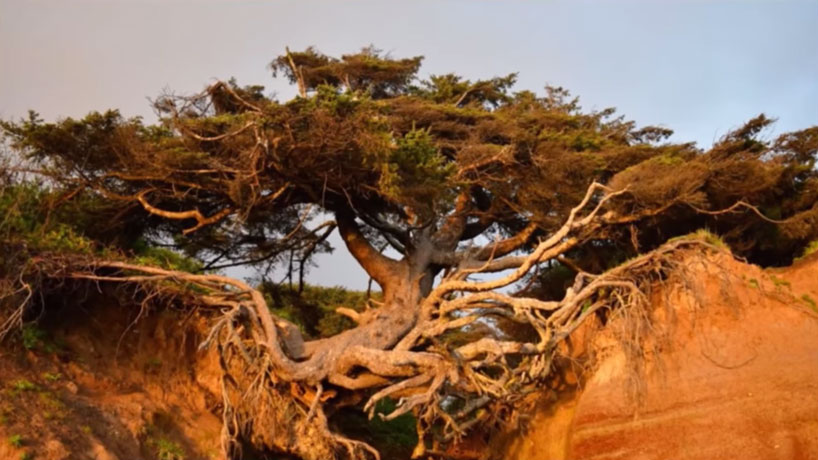 known also as the tree root cave or the calais lock tree, the tree of life is located just north of the calais lock lodge and washington. it's from the largest family of spruce, the sitka spruce and is noted for its height and white truck. overcoming erosion this tree continues thrives with its roots exposed and holding on to nothing but air. in bahrein, thriving in a desert, the shajarat – al – hayathore john al-hayat, or tree of life, stands alone in an extremely harsh environment, and has been doing so for over 400 years with no apparent source of water.
the divi divi tree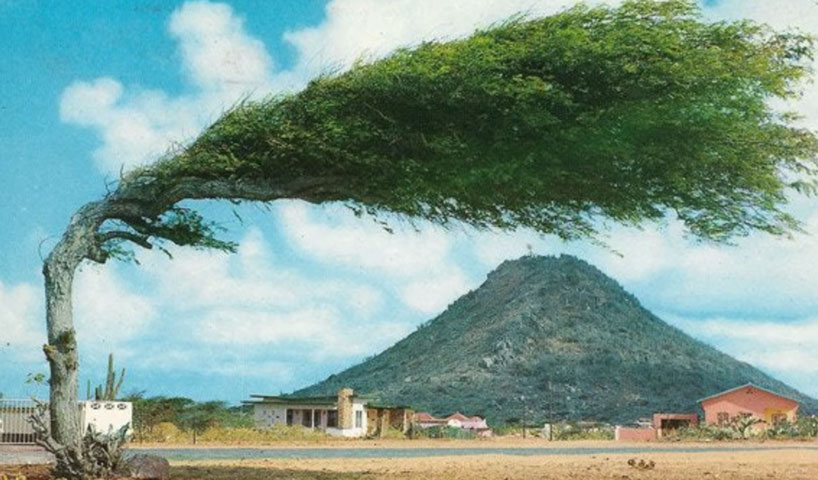 the divi divi tree looks contorted because it's constantly hit by trade winds that batter the coastal sites where it often grows.
the chapel oak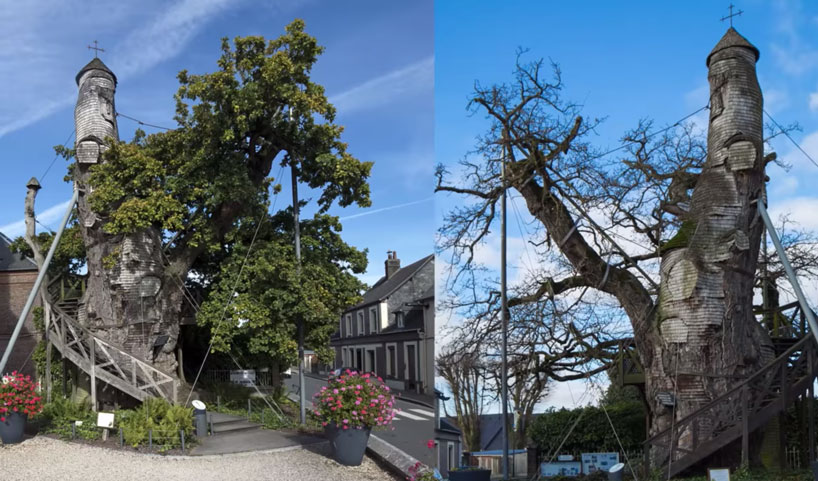 the chêne chapelle, chapel oak, is an oak tree located in allouville-bellefosse in seine-maritime, france. in the 1600s the tree was struck by lightning which caused it to burn right through the center and created a hollowed out trunk. a shrine to the virgin mary was built in the hollow of the tree. another small chapel and a staircase was later added during the french revolution a month threatened to burn down the chat below as it became a symbol of the old way.
circus trees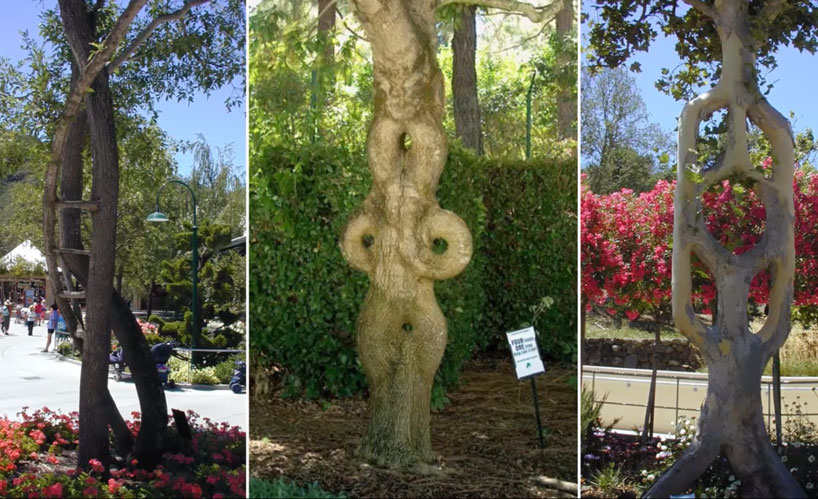 axel erlandson was a swedish american farmer who shaped trees as a hobby employing the process of inosculation, which is when one tree bonds to another. erlandson opened a horticultural attraction in 1947, featuring his four legged giant design and the 'basket tree'. he advertised it as 'the tree circus' with the slogan 'see the world's strangest trees here.'
jan 02, 2020
jan 02, 2020
dec 31, 2019
dec 31, 2019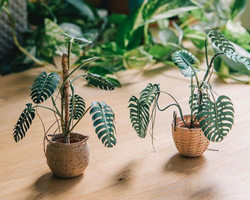 dec 24, 2019
dec 24, 2019
dec 18, 2019
dec 18, 2019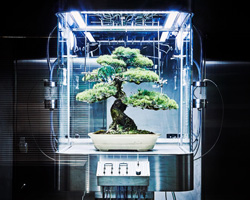 nov 13, 2019
nov 13, 2019
oct 22, 2019
oct 22, 2019
a diverse digital database that acts as a valuable guide in gaining insight and information about a product directly from the manufacturer, and serves as a rich reference point in developing a project or scheme.