as millions across the globe are having to self-isolate to prevent the spread of coronavirus, a sudden surge in free time is leaving many people thinking of things to do during lockdown. in some cases, this can be an overwhelming experience, especially for those used to spending most of their time outside.
thankfully, a growing list of daily activities, products and initiatives launched by experts and other creatives, is helping make everything a little more manageable. from cooking to filmmaking, people in their various industries are taking the opportunity to help people sharpen their skills or discover new ones from the comfort of their own homes.
highlighting some of these initiatives, designboom has compiled a list of things to do during quarantine. we've also featured some project makers whose work might inspire you to channel your energy into some physical activity that might transfer into some practical knowledge when this is all over.
learn film in 40 days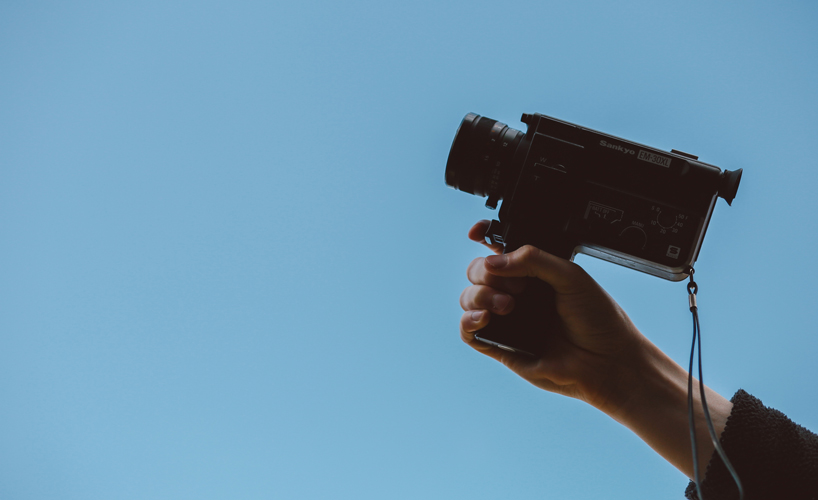 film historian and filmmaker mark cousins, who wrote and directed the 2011 documentary film survey 'the story of film: an odyssey,' has created a visual-essay style that aims to teach the basics of film in 40 days. made available free on vimeo, the 2 and a half-hour film covers the style and content of film, with short segments divided into certain topics like color, eyeline, focus, depth, and tension.
cook with michelin-starred chef massimo bottura
Visualizza questo post su Instagram
massimo bottura, the michelin-starred italian chef behind osteria francescana, is keeping people fed during lockdown. he has opened his kitchen to share simple recipes with his new cooking show on instagram, aptly called kitchen quarantine. the series includes nightly live streams on his instagram showing bottura cooking a full dinner menu with ingredients found in his fridge. so far, he's simplified some of complicated dishes, usually served at osteria francescana, as well as recipes demonstrated ways to work with leftovers, from breakfast pancakes to marmalade peels from fresh-pressed orange juice.
start composting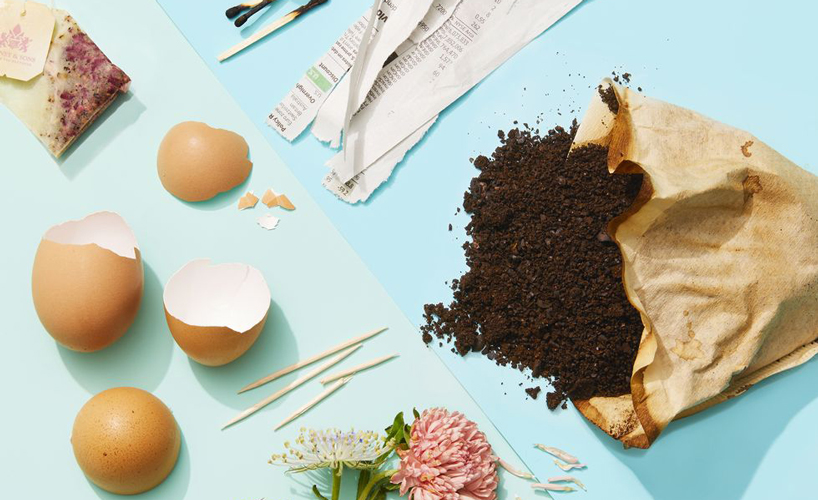 image via goodhousekeeping, photo by mike garten
now might be a good time to break old habits and start some new ones. for those lucky enough to have some outdoor space, that might involve composting. composting at home enriches your soil and absorbs water, providing the plants in your garden with a steady source of moisture and nutrients. it's also true, that if we all started composting at home, millions of tons of organic waste would be diverted from landfills, reducing greenhouse gases from hitting the atmosphere.
learn to play guitar like brian may
Visualizza questo post su Instagram
those that have long-harboured to play an instrument might have decided that this is the perfect time to make some music. queen's legendary guitarist brian may is teaching fans how to play a number of the band's classic tracks on guitar in a series of 'microconcertos.' the live streams, which are available on his instagram account, show the guitarist broadcasting daily lessons from his living room.
turn your bedroom into a camera obscura

as previously covered on designboom, UK-based photographer brendan barry has come up with a way to transform his bedroom into a camera obscura. amidst the coronavirus crisis, barry has found himself — like many others — without work and with lots of time on his hands wondering of things to do during lockdown. isolated in his house, he even made a video tutorial for all of us to do the same.
dye fabric with food scraps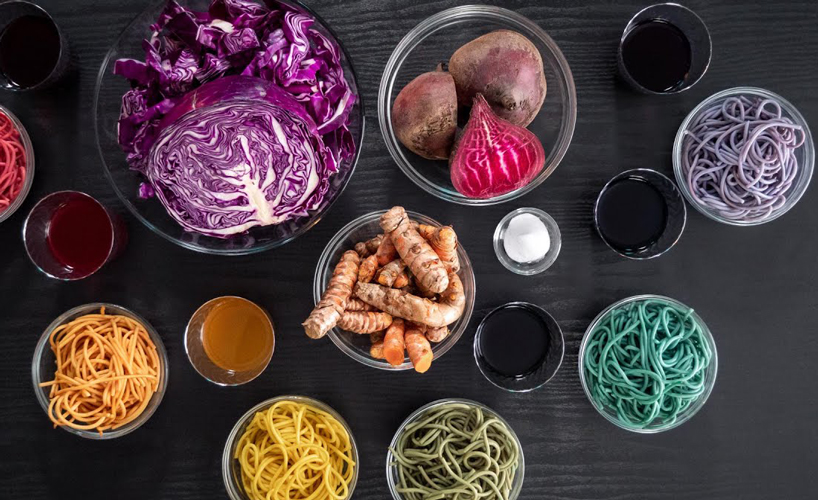 image courtesy of USA today life via youtube
learn how to reduce food waste by making vegetable dyes from old scraps. it requires no special materials and no expensive ingredients — just whatever is available in the kitchen. ultimately, experimentation is key for anyone who wants to learn to create natural dyes at home but luckily there are a lot of tutorials that also guide you through the process.
start an art class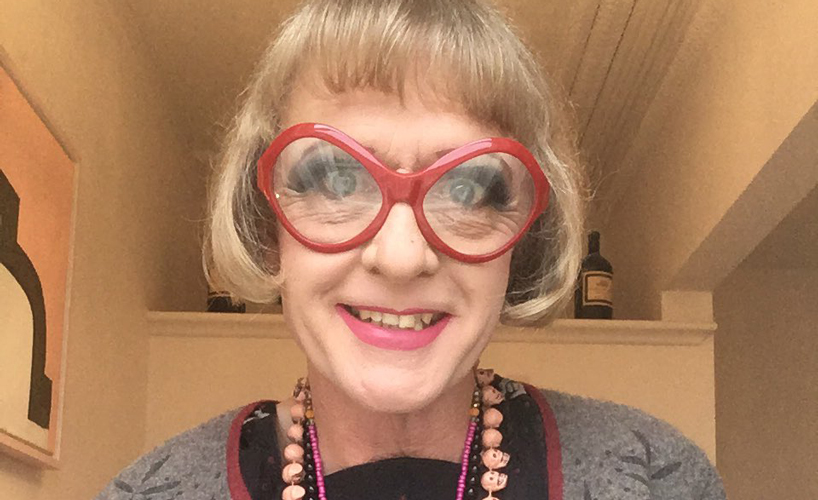 a new television program featuring turner prize winning artist grayson perry will teach viewers self-isolating at home how to make art. broadcasting on channel 4 (with episodes available online via its 4OD service), the newly announced creative programming will encourage viewers to use their time in isolation to harness their creative skills. perry will also speak to fellow artists about their processes, as well as teach people at home how to sculpt, draw and paint.
grow your own mushroom mycelium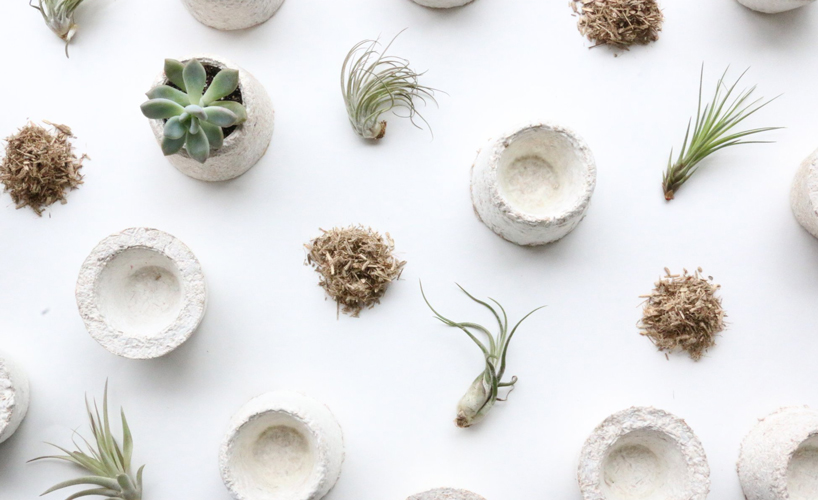 image courtesy of ecovative design
over the past couple of years, mycelium has gained growing recognition as a building material for architecture and a platform for design. with the right nutrients present, it can grow in a wide range of simple organic materials and it takes relatively few and simple items to start. designer danielle trofe has used mycelium to create lampshades and planters, and details the process of growing your own mycelium at home.
personalize your sneakers with domenico formichetti
View this post on Instagram
milan-based domenico formichetti has been sharing on his instagram account different ways to personalize your sneakers and clothes. from spray paint to tie-dye, the creative is showing easy DYI ways for you to spend your time while learning street fashion techniques.
learn while playing with your kids with these sesame street free resources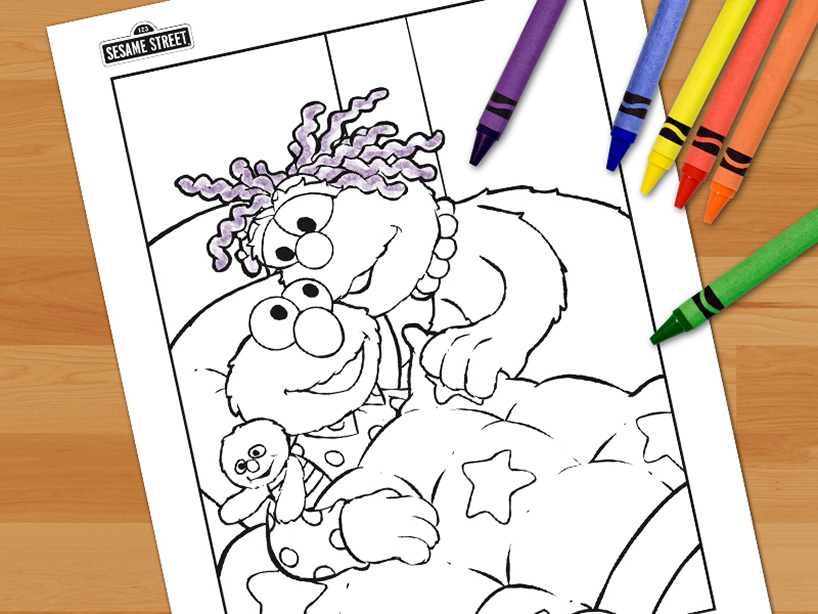 as previously reported by designboom, sesame workshop, the nonprofit educational organization behind sesame street, is offering a broad variety of free resources to help children and their parents during the coronavirus pandemic. called caring for each other, the initiative brings educative content — both for the body and mind — as well as over 110 free sesame street ebooks are available on all major ebook platforms.
jul 22, 2020
jul 22, 2020
jul 14, 2020
jul 14, 2020
jul 10, 2020
jul 10, 2020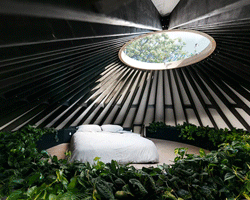 jul 09, 2020
jul 09, 2020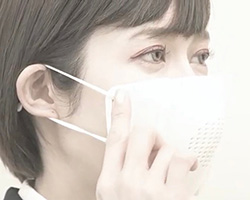 jul 07, 2020
jul 07, 2020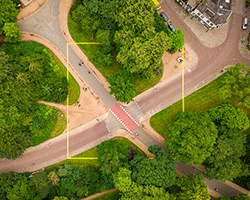 jul 06, 2020
jul 06, 2020
a diverse digital database that acts as a valuable guide in gaining insight and information about a product directly from the manufacturer, and serves as a rich reference point in developing a project or scheme.