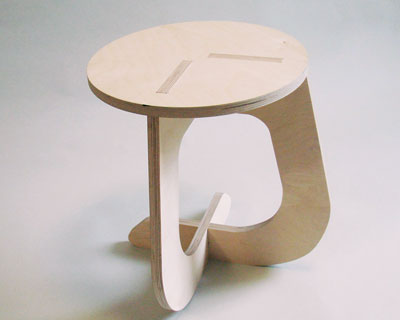 mar 04, 2013
this stool rocks fabsie ready to assemble furniture
'this stool rocks' – 'easy rock'
disappointed with the options of ready-to-assemble furniture currently on the market, james mcbennet, who previously worked with OMA, responded with fabsie, an online platform whose mission is to find the next generation of quality, easy-to-build pieces.
most furniture today is made using mass production techniques and standardized designs. though this approach reduces costs for manufacturers, it limits customization for the consumer, and a majority of the designs are made cheaply overseas which results in longer shipping distances and greater environmental impact.
fabsie brings ready-to-assemble furniture to you in four easy steps:
1. designers from around the world can upload their digital drawings to fabsie.com2. customers can choose and personalize their favourite designs through the online store. for example, they may add a logo, or change the dimensions of the piece so that it better fits one's interior3. a local craftsman – an accredited CNC milling shop – is sent the order, milling it on site4. once the product is finished, customers can collect it in person, or have it delivered, thus reducing the overall cost because there is no middleman or warehouse – products ship directly from the makers to you!
james mcbennett on the idea behind fabsie
video courtesy of fabsie
the first fabsie product is 'this stool rocks' a seating object which comes in three variations: 'hard rock', 'soft rock' and 'easy rock'. each one features a different bottom, depending on the type of rocking experience you wish to have. 'hard rock' rotates 360 degrees, but doesn't stand by itself; 'soft rock' has a flat bottom so that it is able to stand alone, rocking backwards and forwards; and 'easy rock' is the most stable, rocking only forward. each only ways approximately 2.8 kg, and can be assembled in less than a minute.
dimensions assembled: 470mm x 350mm x 350mm dimensions packed: 470mm x 470mm x 54mm
the project is currently seeking funding on kickstarter, as well as designers to join their furniture-making initiative, to offer custom-made furniture with minimal environmental impact and fair returns to the creators behind the pieces.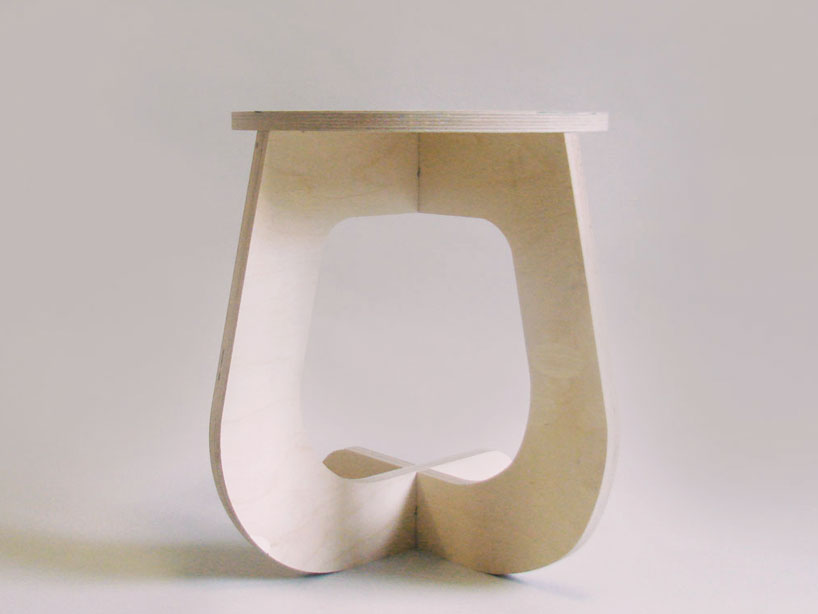 'easy rock' is the most stable stool of the three, rocking only in a forward motion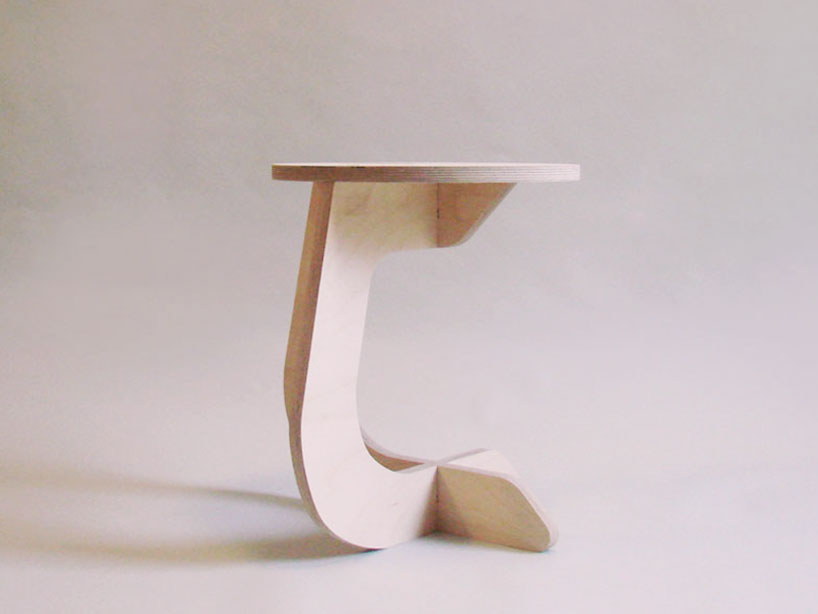 profile of the 'easy rock' stool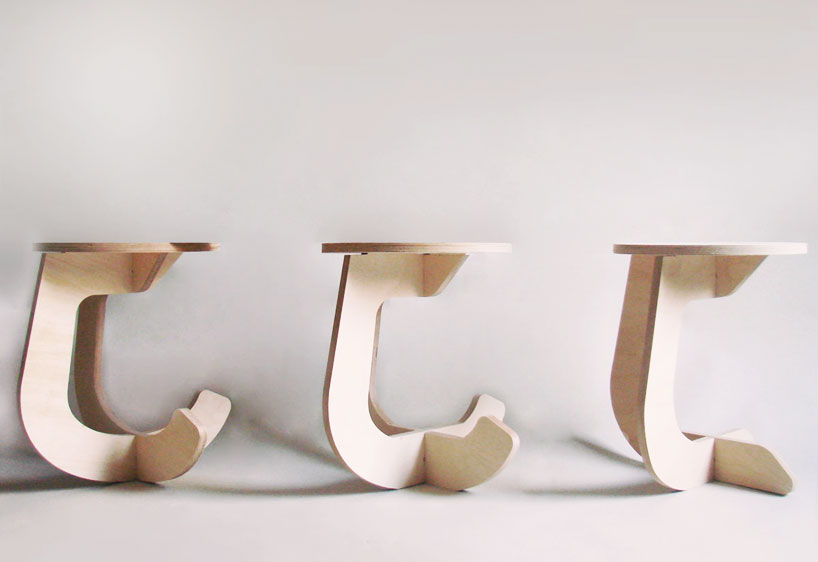 from left to right: 'hard rock', 'soft rock', and 'easy rock'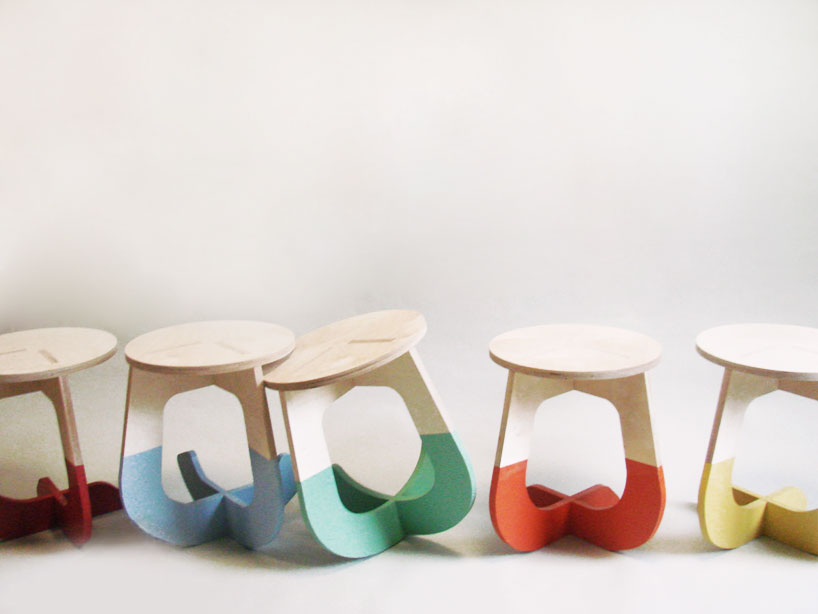 bold colors brighten up the stools
stools can be easily customized by color or personalized with a message…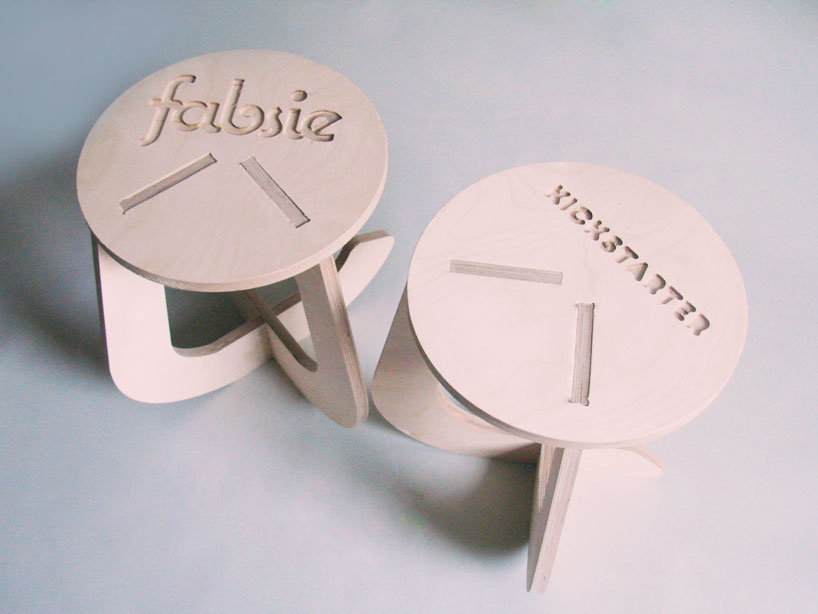 have a personal message engraved into the seat to make it your own…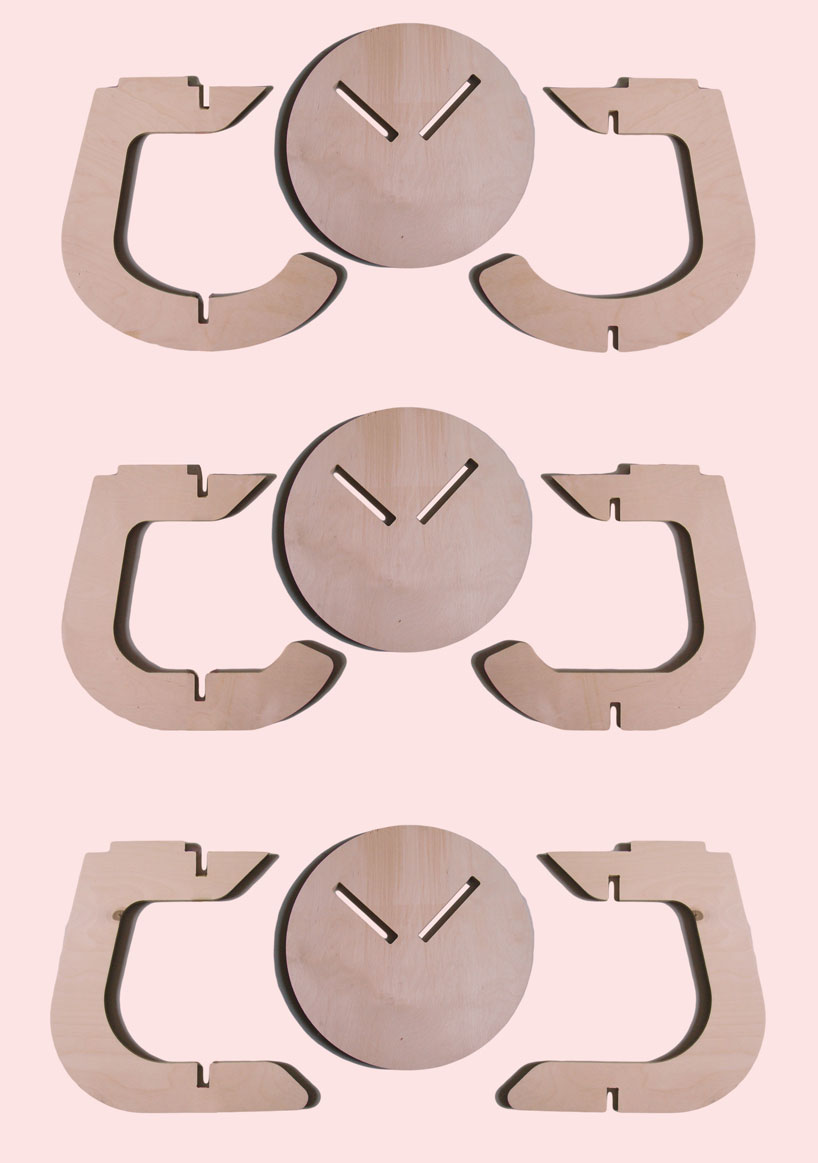 from top to bottom: 'hard rock', 'soft rock', and 'easy rock'

from left to right: 'hard rock', 'soft rock', and 'easy rock'
a diverse digital database that acts as a valuable guide in gaining insight and information about a product directly from the manufacturer, and serves as a rich reference point in developing a project or scheme.