jul 14, 2009
thomas meyerhoffer: changing the shape of modern surfing
image by nick allen
since 2004 thomas meyerhoffer has been developing a new kind of surfboard which is now considered by some as the most radical leap in surfboard design in the last 50 years. the 'meyerhoffer' board is shaped like an hourglass to emphasize noseriding and tailriding for recreational surfers. it is supposed to be a longboard that rides like quicker more manoeuvrable shortboard.
thomas meyerhoffer describes his design:
the 'meyerhoffer' was launched globally in may 2009 you can read more about the design in this new york times article and over at global surf industries.
thomas meyerhoffer is a swedish designer now based in california. he has developed pieces for companies such as apple, cappellini, porsche, and sony ericsson among others. more information can be found on his website.
jul 28, 2017
jul 28, 2017
dec 12, 2016
dec 12, 2016
oct 24, 2016
oct 24, 2016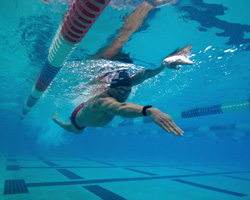 aug 17, 2016
aug 17, 2016
jul 25, 2016
jul 25, 2016
aug 03, 2015
aug 03, 2015
apr 26, 2017
apr 26, 2017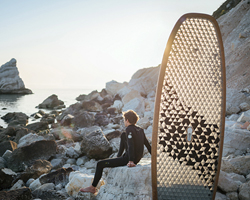 apr 13, 2017
apr 13, 2017
jan 18, 2017
jan 18, 2017
nov 22, 2013
nov 22, 2013
oct 14, 2009
oct 14, 2009