milan design week 2017: in 2012, french fashion company louis vuitton started their 'objets nomades collection', with the idea of keeping alive their long tradition of traveling objects. in order to create the set comprised of 25 pieces, they have collaborated with renowned designers from around the world, bringing together the company's artisans with the ideas of the creatives, mixing their know-how with experimentation. first presented during design miami/ 2016, two new items were added to the collection, including japanese designer tokujin yoshioka's 'blossom stool'.

the 'blossom stool' is available in gold metal and leather/wood
to create the 'blossom stool' for louis vuitton, tokujin yoshioka took the company's petal monogram and translated it into a symbolic piece representing the motion of blooming petals that transform into a bud. the seating object reflects on louis vuitton's craftsmanship with wood and leather, featuring the techniques they have been cultivating throughout their long history. through its clean and clever design, the art object communicates an iconic message and travels beyond times, projecting not only the history but also the future of louis vuitton.

the sculptural piece folds like an origami flower

louis vuitton's petal monogram inspired the design of the stool

the stool reflects on the company's wood and leather craftsmanship

it projects the history and future of louis vuitton

the 'blossom stool' by tokujin yoshioka is part of louis vuitton's 'objects nomads' collection

the design translates the company's petal monogram into a symbolic piece 

the motion is represented through the blooming petals

the petals transform into a bud
oct 05, 2017
oct 05, 2017
sep 27, 2017
sep 27, 2017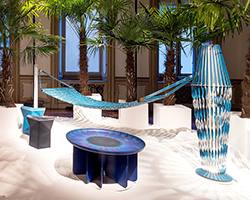 may 03, 2017
may 03, 2017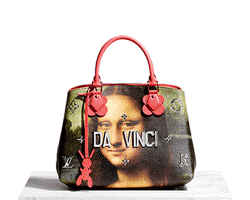 apr 11, 2017
apr 11, 2017
dec 20, 2016
dec 20, 2016
dec 01, 2016
dec 01, 2016
oct 23, 2017
oct 23, 2017
jul 23, 2017
jul 23, 2017
jun 11, 2017
jun 11, 2017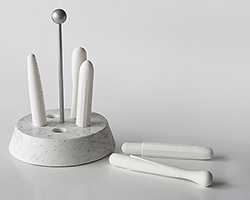 jun 07, 2017
jun 07, 2017
jun 02, 2017
jun 02, 2017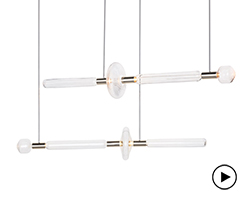 jun 01, 2017
jun 01, 2017
sep 03, 2017
sep 03, 2017
apr 28, 2017
apr 28, 2017
apr 13, 2017
apr 13, 2017
apr 12, 2017
apr 12, 2017
apr 05, 2017
apr 05, 2017
mar 27, 2017
mar 27, 2017