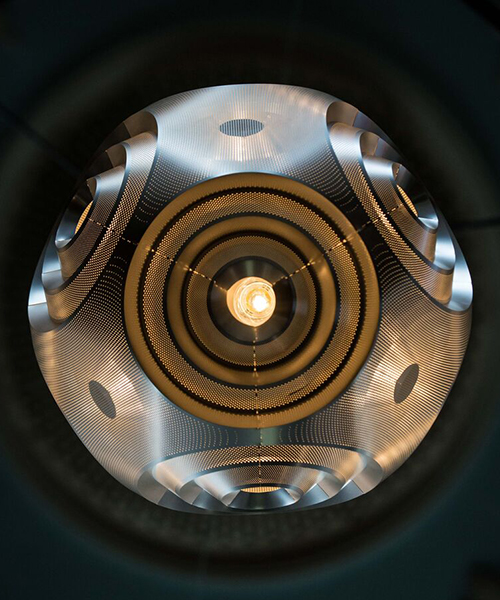 may 26, 2016
tom dixon presents the church in collaboration with st. james' for CDW
tom dixon presents the church in collaboration with st. james' for CDW
all images courtesy of sophie mutevelian
rather than renting a space for this year's clerkenwell design week in london, tom dixon studio had the unique opportunity to collaborate with vicar andrew baughen of st james' church. initiated with the intent of bringing daytime visitors to the institution, baughen would like to see st. james' become a resource for the creative workforce and local residents.

curve pendant lights
the partnership includes the installation of three pendant light collections fresh from milan including: curve, flask, and fade. a large curve chandelier was selected to be the highlight of the three, and along with a co-working space and kitchen created for the event, was donated as a permanent fixture.
detail showing the precise puncturing of the thin-metal body
curve is a spherical light that pushes boundaries of thin-sheet etched metal fabrication. its precision-pierced skin is paired with soft nickel silver coating; internal reflectance emits a filtered glow of ethereal illumination. flask is a three-part series that draws from the world of science. the functional geometry of laboratory glassware makes an appearance in the form of a cylinder, sphere, and cone that can be arranged in groups or alone. each comprises two components: a transparent, rippled glass lens, and a black-glass shade finished in oily iridescence. fade, also included in the exhibition, is a blow-moulded polycarbonate light. a teardrop shape focuses output into a round, luminous circle. 

curve chandelier in main space of st. james' church

curve was one of multiple collections shown during milan design week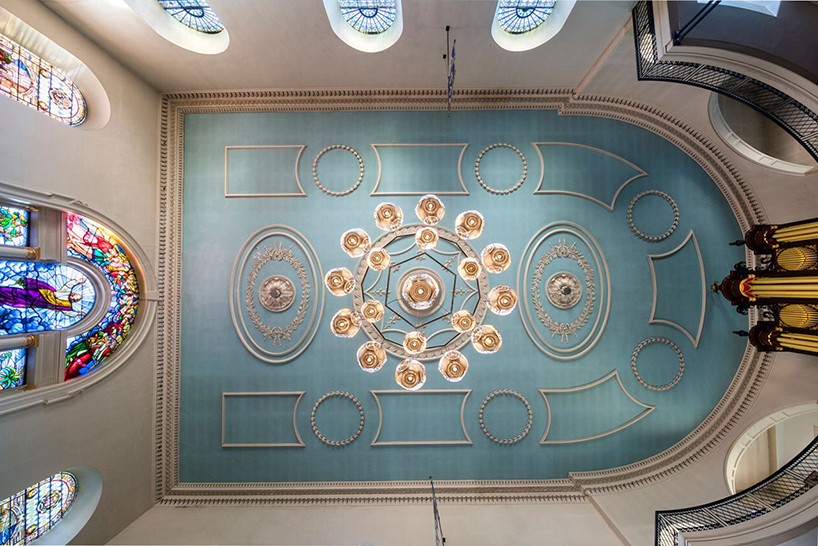 looking up at the primary installation

curve was presented alongside the fade and flask pendant collections

tom dixon studio at clerkenwell design week 2016

exhibition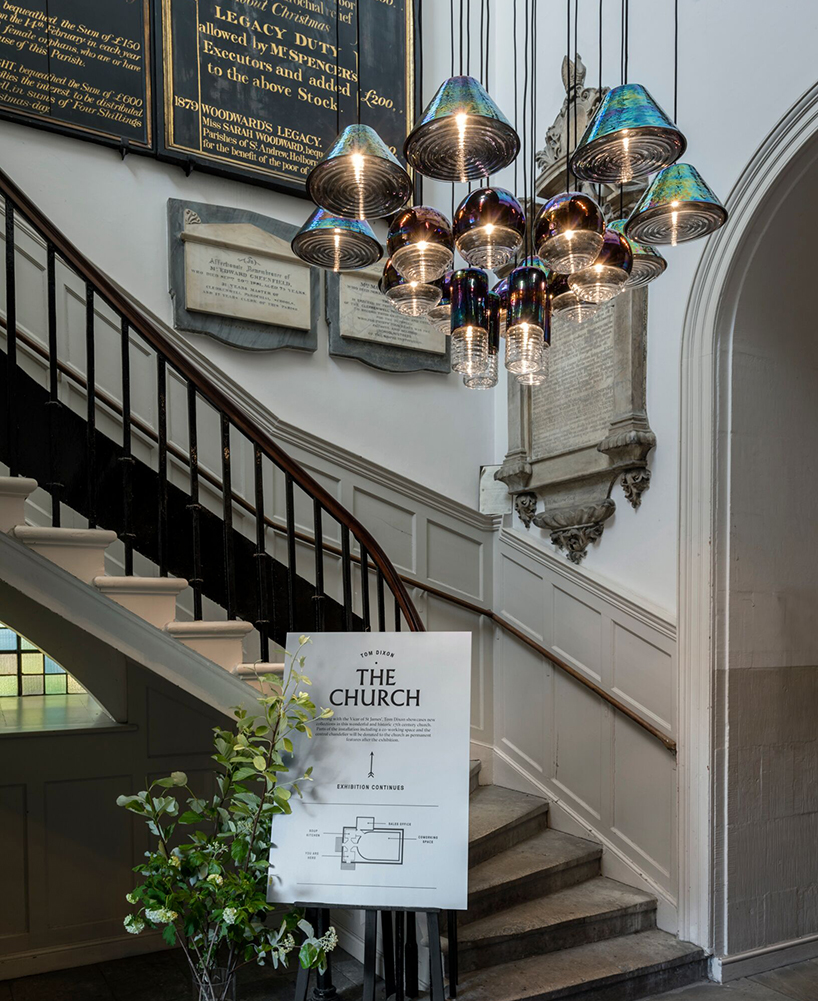 the church signage beneath flask lights 

fade
oct 31, 2017
oct 31, 2017
oct 31, 2017
oct 31, 2017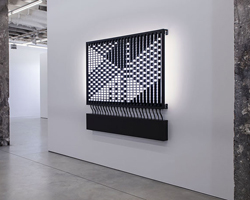 oct 28, 2017
oct 28, 2017
oct 16, 2017
oct 16, 2017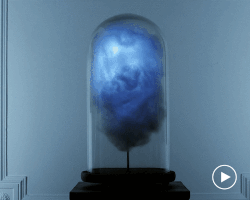 oct 10, 2017
oct 10, 2017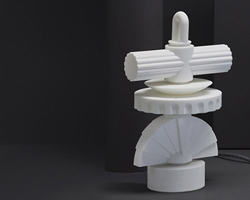 oct 09, 2017
oct 09, 2017
sep 08, 2017
sep 08, 2017
jun 23, 2017
jun 23, 2017
jun 16, 2017
jun 16, 2017