springtime in new york — the never ending cold has finally subsided, flowers are in bloom, and designers are too. from may 11 to 23, NYCxDESIGN hits the city, attracting hundreds of thousands who wish to indulge in design-centric exhibitions, installations, trade shows, panels, product launches, and open studios. there's more to see than you could ever get to — designboom rounds up a TOP 10 list of highlights so you don't miss the essentials.
'spirit of the city' by UVA at A/D/O, the creative space by MINI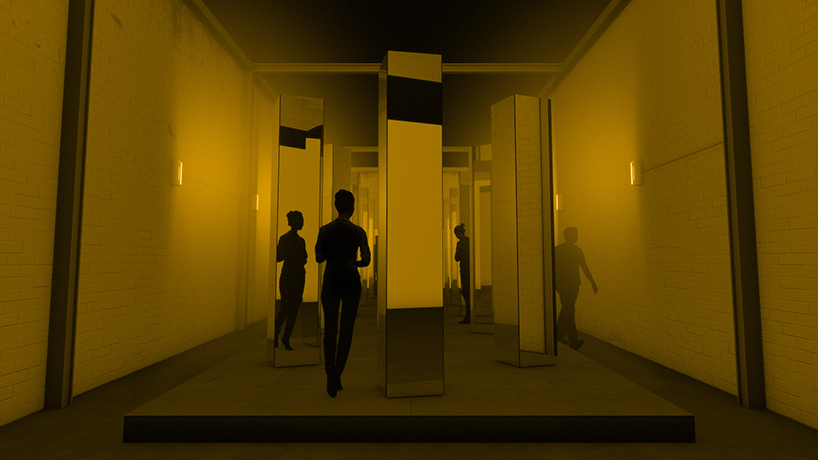 what: a site-specific installation that reflects the dynamism of new york city
when: may 18 – september 1, 2018 | 9:00 am – 8:00 pm 
where: A/D/O, the creative space by MINI: 29 norman avenue, brooklyn
'spirit of the city' is a site-specific installation by united visual artists (UVA) at MINI's creative space A/D/O in brooklyn. the artwork investigates the physical and emotional response people experience when navigating an urban environment through a modular system of revolving mirrored columns set on a grid configuration. through the orchestrated rotation of these columns, dynamic compositions of movement, reflection, light and shadow constantly transform the space, articulating a seemingly organic behavior that is poetically linked to new york city's dynamic activity.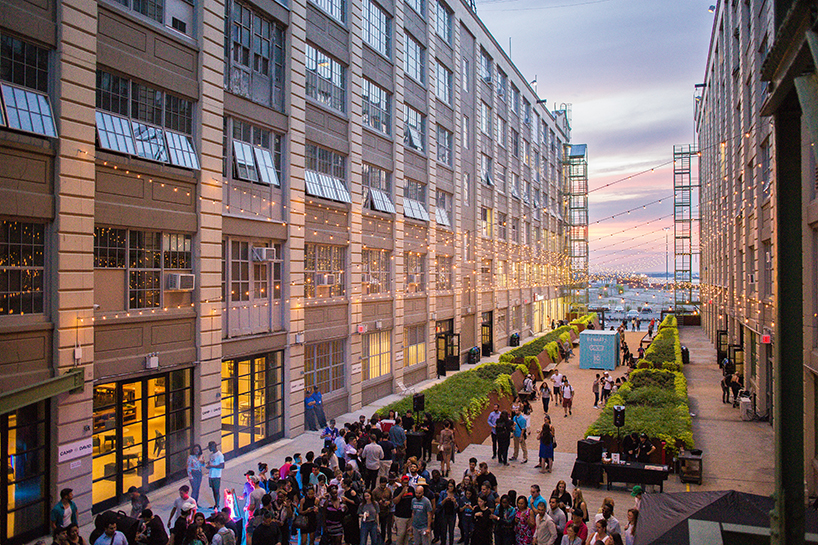 what: a campus-wide program of installations, events, workshops, open studios and more
when: may 17 – 21 | 11:00 am – 6:00 pm
where: industry city, brooklyn [main wanteddesign exhibition entrance @ 274 36th street]
as wanteddesign kicks off its fifth brooklyn edition at industry city, co-founders odile hainaut and claire pijoulat will take their partnership to a whole new dimension in 2018. the IC design festival by wanteddesign will feature campus-wide, design-centric activities, workshops, installations, exhibitions and hundreds of open studios, in addition to the main wanteddesign brooklyn exhibition in the factory floor. just outside designboom new york's window, don't miss camille walala's six-story mural, which will distort viewers' perspective of the urban landscape. be sure to check out wanteddesign's manhattan show as well.
a prelude to the shed
what: cultural programming in a flexible space designed by kunlé adeyemi
when: may 1 – 13, 2018 | 11:30 am – 9:00 pm
where: 31st street and 10th avenue, new york
a prelude to the shed is a free, two-week arts event that will temporarily transform an undeveloped lot into a dynamic public space for new work and dialogue. programming, and a series of panel discussions, will take place during the days and evenings in a flexible space designed by kunlé adeyemi. the shed will be the first arts center designed to commission, produce, and present all types of performing and visual arts, and popular culture. the project by diller scofidio & renfro and rockwell group is a smart, energy-saving 'architecture of infrastructure' that will be used only when needed, and recently won THE DESIGN PRIZE for public voting in the category of 'social impact'.
erez nevi pana at friedman benda project space
what: a solo show by erez nevi pana titled 'consciousness' 
when: may 3 – june 9, 2018 | 10:00 am – 6:00 pm
where: friedman benda: 515 west 26th street, new york
for his solo show, israeli designer erez nevi pana will present three series made from salt, asphalt and plant fibers that examine the impact of human interaction with the environment. by interrupting, enhancing or combining natural processes, he creates objects with the intention to reveal life forces and dormant energies and conjure what he calls 'intangible blueprints of our consciousness.' during milan design week 2018, the exhibition 'vegan design – or the art of reduction' curated by maria cristina didero surveyed the work of the isreali creative in the context of 'veganism', and his compliance with the rules of this specific ethical position.
sight unseen OFFSITE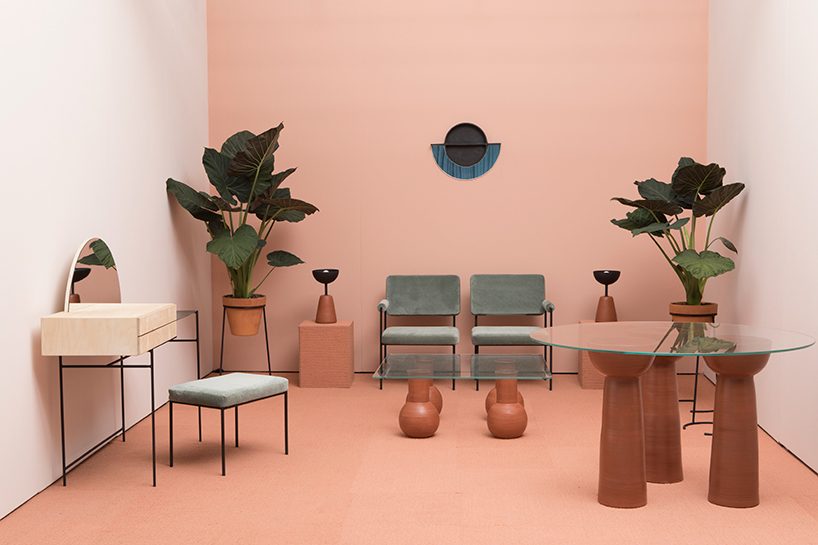 image by charlie schuck
what: an annual showcase of what's next in contemporary design
when: may 17 – 20, 2018 | 11:00 am – 7:0o pm
where: 201 mulberry street, new york
sight unseen OFFSITE  is an annual showcase of what's new and next in contemporary design, featuring group exhibitions and sight unseen-curated projects focused on the theme of collaboration. this year's show takes place with a hub space at 201 mulberry and additional presentations at partner venues around manhattan.
ICFF | collective concept @ ICFF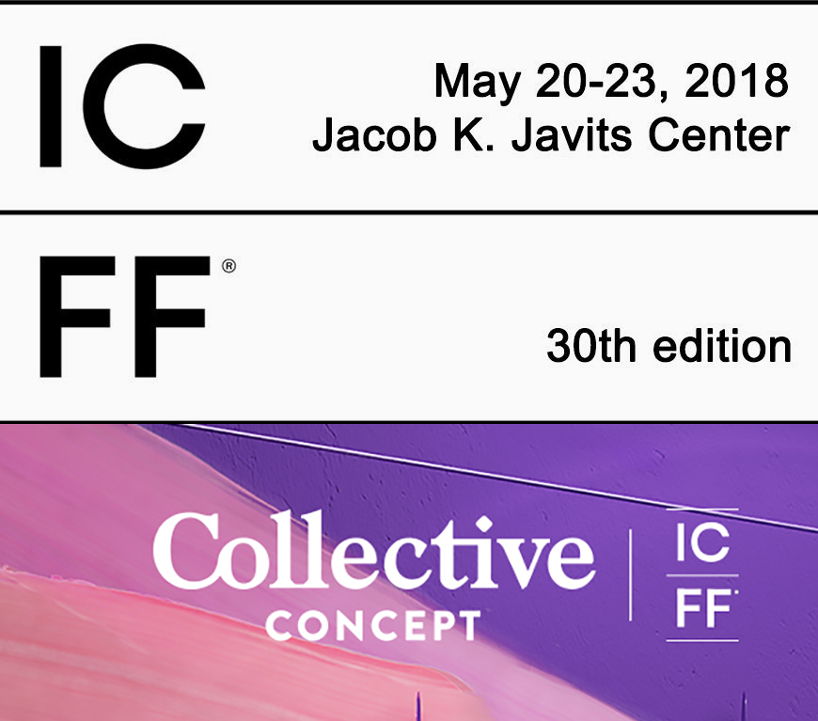 what: the 30th annual ICFF, with a capsule presentation by collective design 
when: may 20 – 23 | 10:00 am – 6:00 pm 
where: ICFF: jacob javits center, 655 west 34th street, new york
ICFF takes over the jacob k. javits center, showcasing the latest in exclusive luxury interiors, contemporary design and high-end furniture. for the four-day duration of the fair, the javits center will be abuzz with more than 36,000 interior designers, architects, retailers, representatives, distributors, facility managers, developers, manufacturers, store designers, and visual merchandisers.
collective design will bring a curated selection of contemporary designers to ICFF under the 'collective concept' program. designers working in the fields of lighting, furnishings, ceramics, and textiles reveal new thinking and the ideas behind their successful and well-known designs. with collective design's shift of its main fair to march in 2018, it has now partnered with ICFF to provide a platform for independent designers through the launch of collective concept @ ICFF.
'people' at deitch projects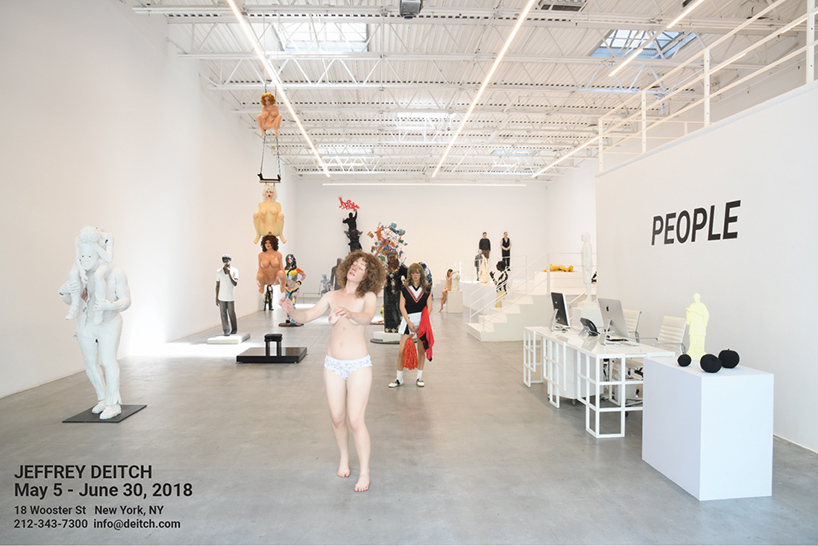 what: an exhibition of figurative sculpture
when: may 5 – june 30
where:  deitch projects: 18 wooster street, new york
the works by the twenty-nine artists — such as ugo rondinone, vanessa beecroft, and katharina fritsch — reflect the diversity of the people who the sculptures represent. the artists' directions range from photorealism to allegory. the subjects range from ordinary individuals to objects of fantasy. the diversity of styles and imagery reflects the world that we live in. none of the works are carved or modeled in a traditional way. some are made from body casts, while others are constructed from mannequins and found objects. only a few use conventional sculptural materials like bronze.
foscarini 'reverse room'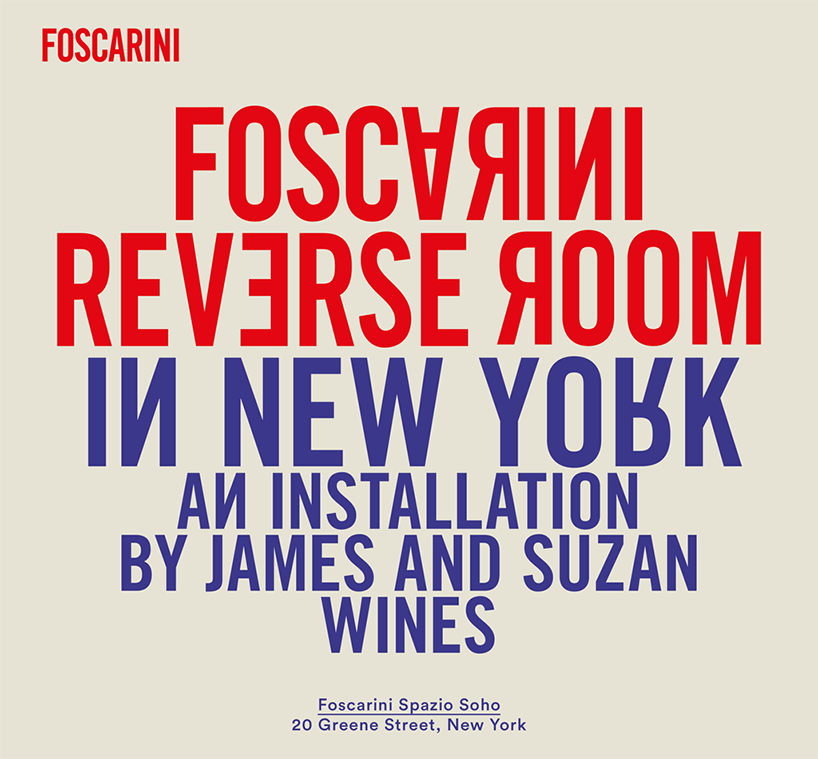 what: an exhibition of lights set within an upside-down context
when: may 20 – june 1
where: foscarini spazio soho: 20 greene street, new york
foscarini will debut a collaboration with american architect and artist james wines of site studio. within the surreal, upside-down context of reverse room, wines will present 'the light bulb series,' a conceptual series of art objects that reflect on the light bulb as an archetype. in a room with dark walls, overturned and angled, with monochrome tables and chairs, the suspension lamps sprout from the floor, while table lamps look down from the ceiling, challenging our perception of spaces and our response to environmental stimuli and conventions. the installation was previously presented in milan during design week.
edward barber & jay osgerby | one by one: ceramics, drawings and watercolours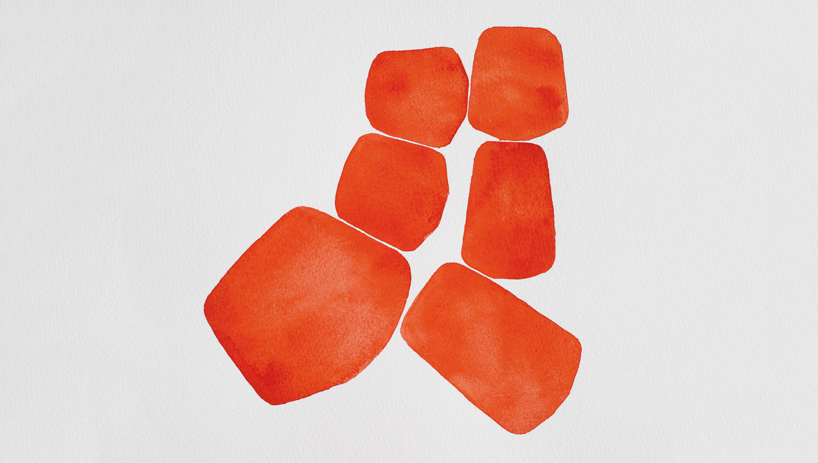 what: ceramics, graphite drawings and watercolors by the london-based designers
when: may 1 – june 16
where: josée bienvenu gallery: 529 west 20th street, new york
london-based designers edward barber and jay osgerby present their new exhibition, 'one by one' — a collection of ceramics, graphite drawings and watercolors. the show marks their first exhibition with josée bienvenu gallery in new york, and is focused on a group of ceramics. barber and osgerby tested clays and glazed a few years ago while designing a collection of tableware in 2015 — an experimentation which inspired them to produce this exhibition.
tom dixon's 'flash factory'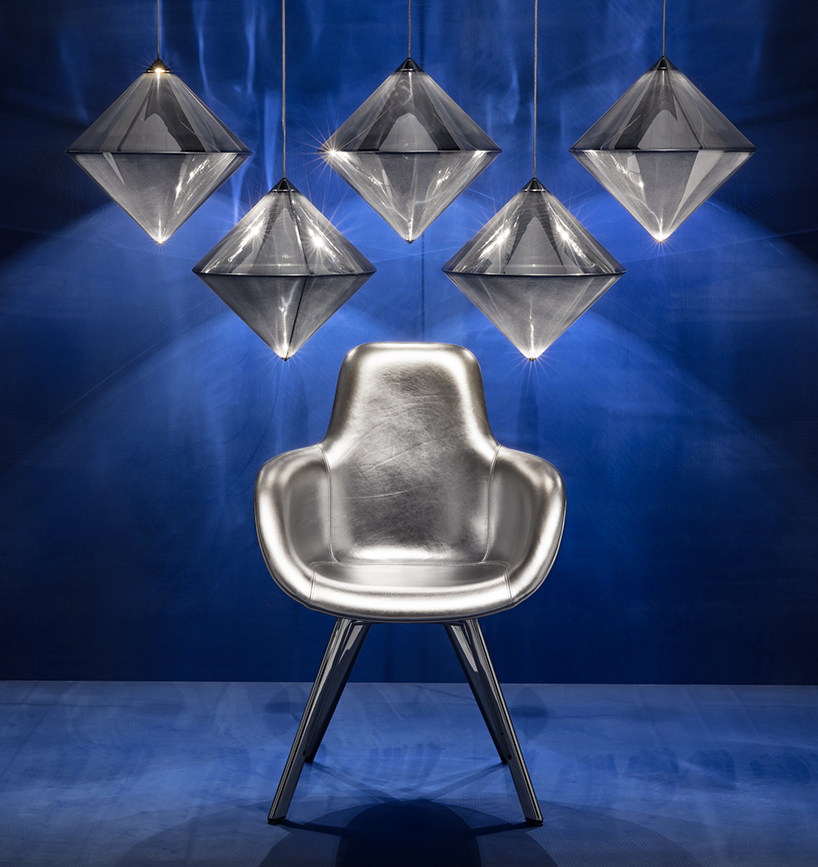 what: tom dixon brings the 'flash factory' from london to new york
when: may 18 – 20
where: 25 greene street, new york
tom dixon is expanding and opening a new store with various activities during design week, most notably a pop-up flash factory, which will showcase how tom dixon manufactures a limited edition 'etch light.' stop by to see the new NYC showroom, learn more about the brand's US expansion and see the latest products being unveiled that week.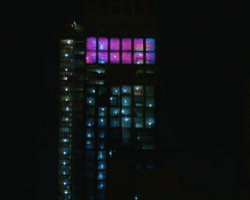 jun 10, 2018
jun 10, 2018
jun 08, 2018
jun 08, 2018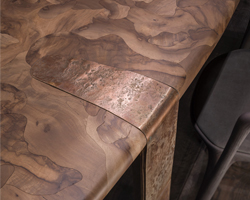 may 21, 2018
may 21, 2018
may 20, 2018
may 20, 2018
may 18, 2018
may 18, 2018
may 17, 2018
may 17, 2018
a diverse digital database that acts as a valuable guide in gaining insight and information about a product directly from the manufacturer, and serves as a rich reference point in developing a project or scheme.