2018 was a year when we saw design products keeping up with the demands of a rapidly-changing world. as new materials emerged, production forms evolved, and business plans changed, designing a product is not anymore about something being aesthetically pleasing and functional. it's also about generating changes in our collective consciousness. designers not only impact the form and function of our world but also have the power to innovate and generate solutions. this year we received several thousand submissions from our readers, with designers, artists and architects from across the globe sending through a diverse range of works that we have shared with our audience over the last 12 months.
we believe that maintaining an open dialogue with creatives is extremely important, and we are happy to showcase the high level of original projects of our readership. from a curvy vespa to a prosthetic finger helping women get pregnant on their own, we highlight 10 design products from our reader submissions of 2018.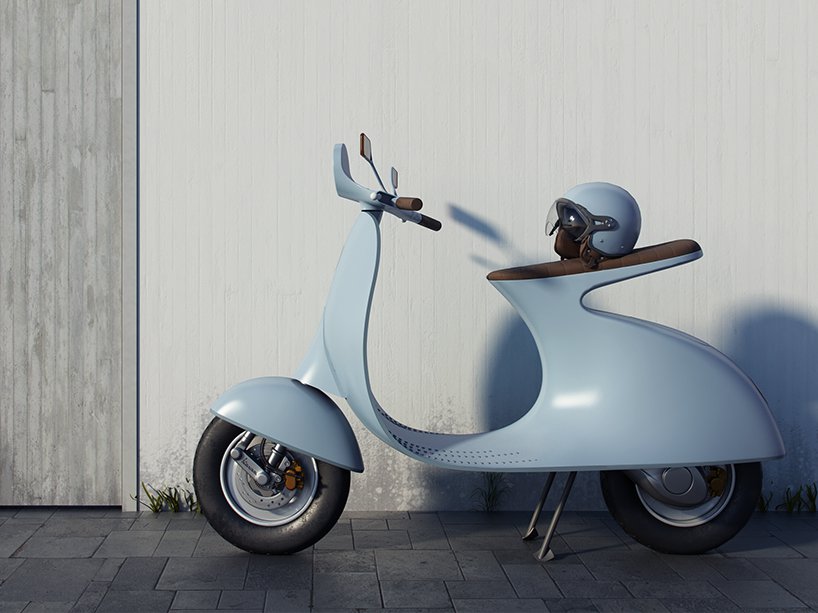 the vespampère is a free reinterpretation of the classic vespa by italian designer giulio iacchetti. with an electric motor and a cantilevered seat that links back to the 98 cc model — the company's first scooter launched in 1946 — the vespampère's dynamic, light design nods to the slimmer, stylish vespas rode by actors in neorealist films.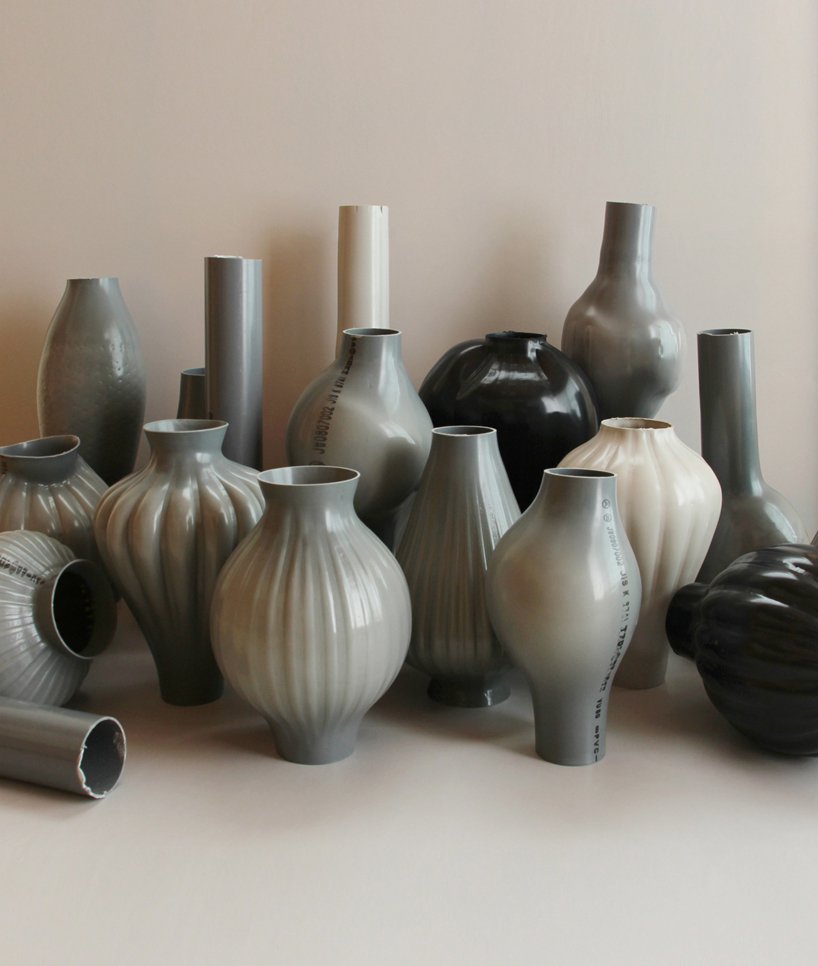 kodai iwamoto transformed mass-produced plastic pipes into 'ex-portation', a series of flower vases on show during milan design week. exploring the potential of combining an old manufacturing process with a cheap, easily-available material, the japanese product designer applied the technique of glass blowing to turn plastic pipes used to distribute water into works of art.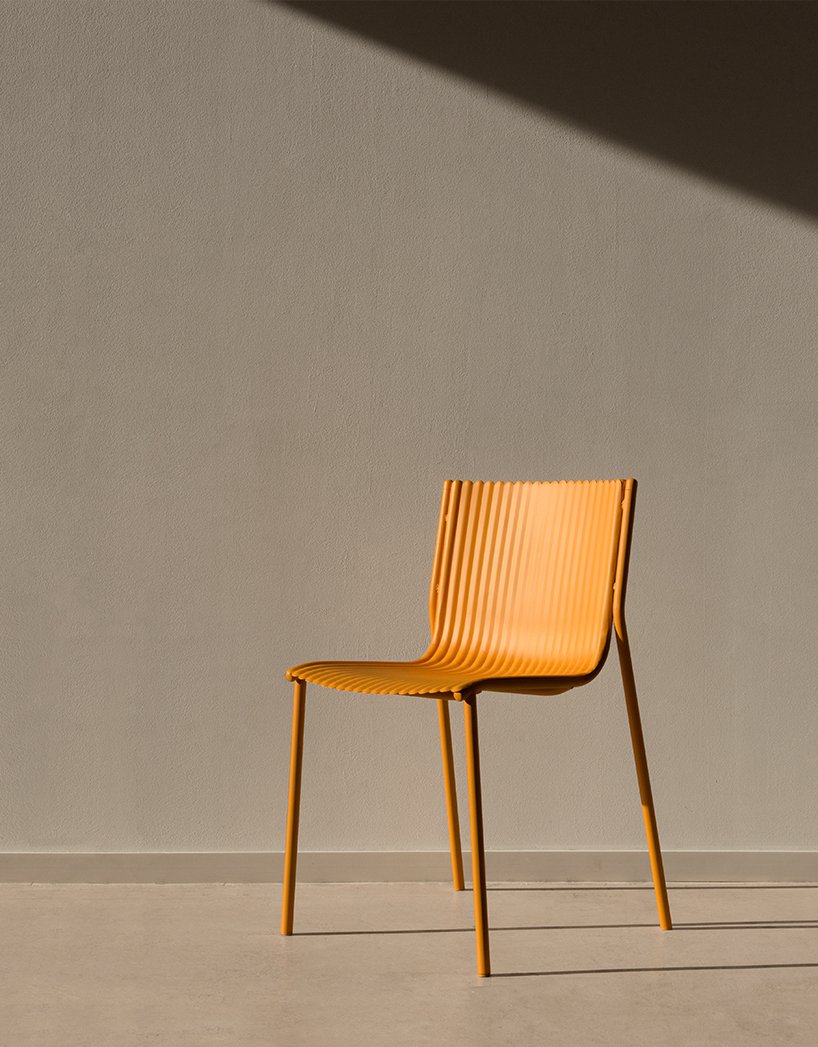 ecal student ilseop yoon used a corrugated structure to build a strong yet lightweight aluminum seat. influenced both from the world of architecture and fashion, the pleats chair combines a strong structure with beautiful aesthetics. the designer chose aluminum both for its rigidity and lightness but also for its recycling properties. in order to achieve an elegant look, a custom-made two-part mold was designed with a pattern of pleats.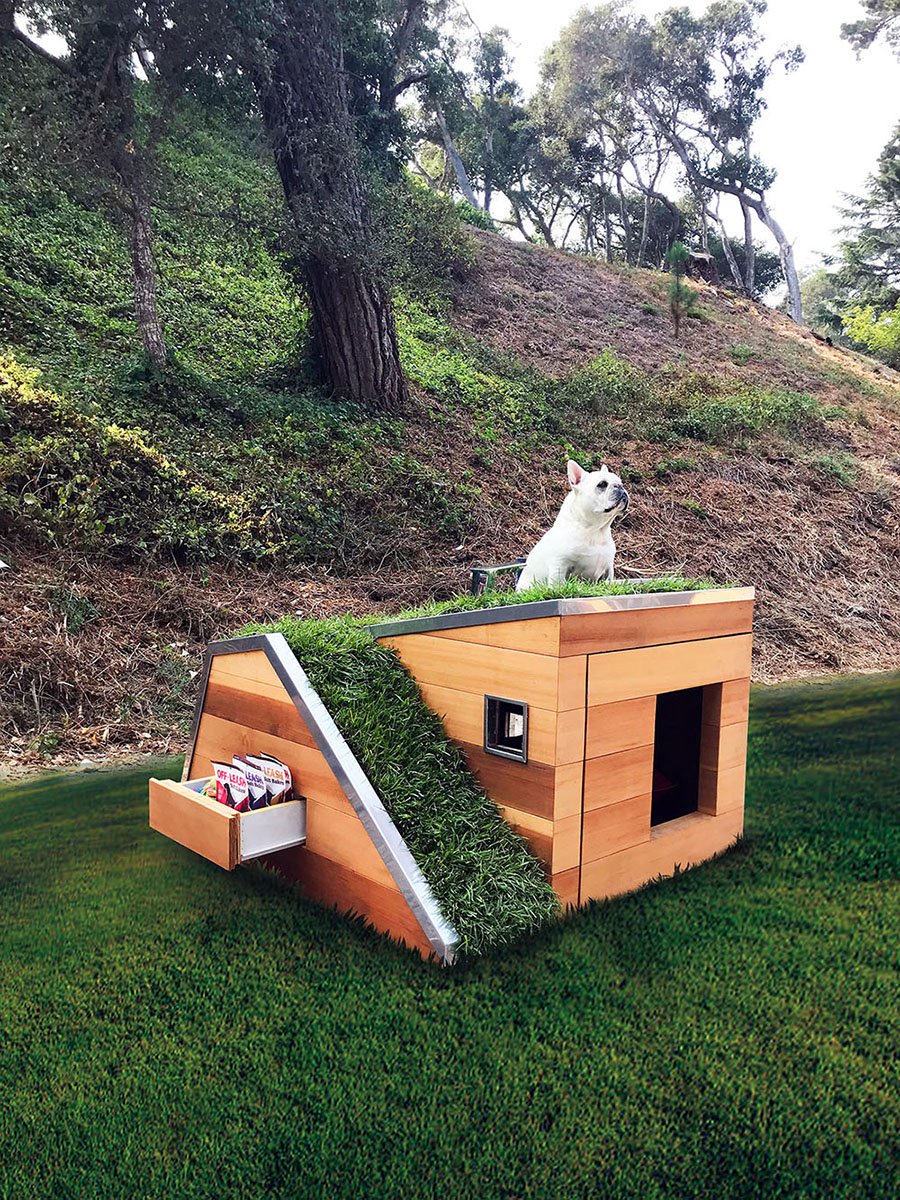 showcasing that the concept of green building is applicable at even the scale of our canine friends, studio schicketanz's doggy dreamhouse is more than just a shelter. the continuous green carpet encourages pups to interact with the house as they can climb up to their rooftop and hangout where an automated faucet provides the kennel with water and green roof irrigation.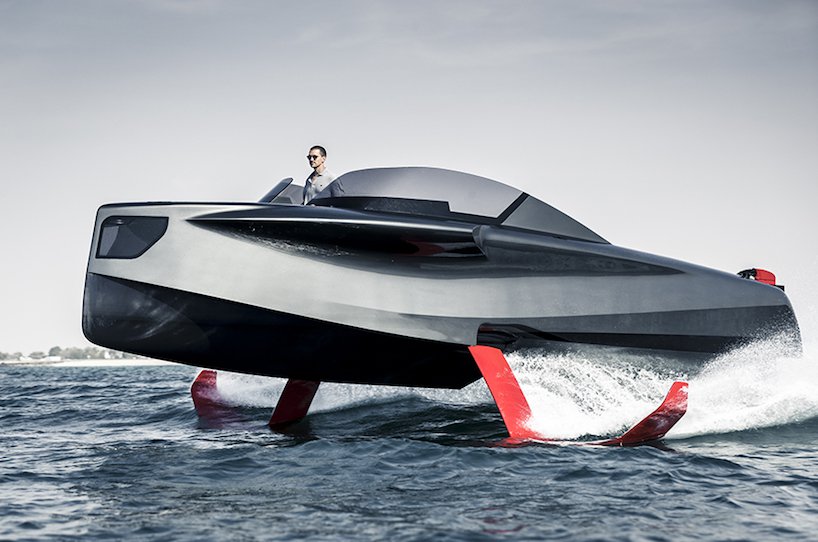 built in the UAE by ENATA, foiler the flying yacht is a game changer. with a cutting-edge hull design and retractable carbon fiber hydrofoils, it delivers strength, rigidity and lightness whilst flying 1.5 meters above the water to deliver a smooth and quiet passenger experience. offering a smooth and progressive take-off and landing, it claims to virtually eliminate sea sickness in passengers while soaring over choppy waters.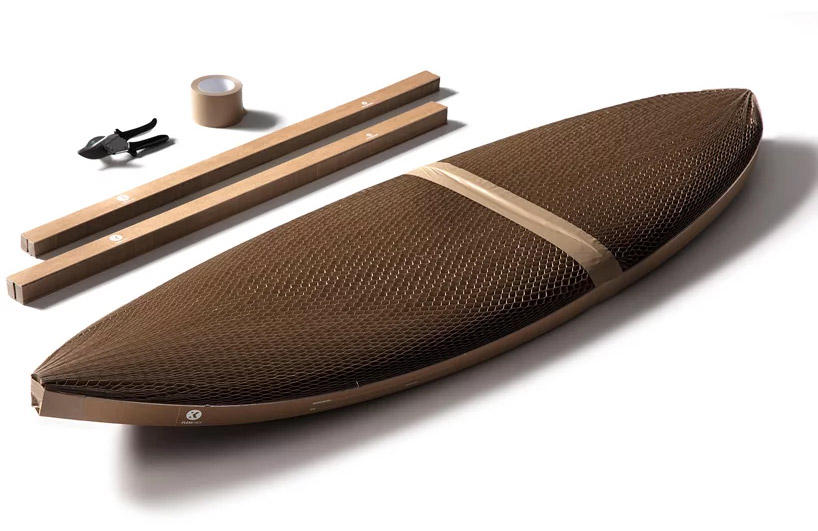 this year, design studio boex focused on producing packaging that not only eliminates plastic, but also offers improved protection. after a year of prototyping, they landed on their easy to use, 100% cardboard, honeycomb 'flexi-hex' design. surf, snow and skate brands and distributors are rapidly taking to 'flexi-hex' in a bid to play their part in tackling the marine plastic crisis.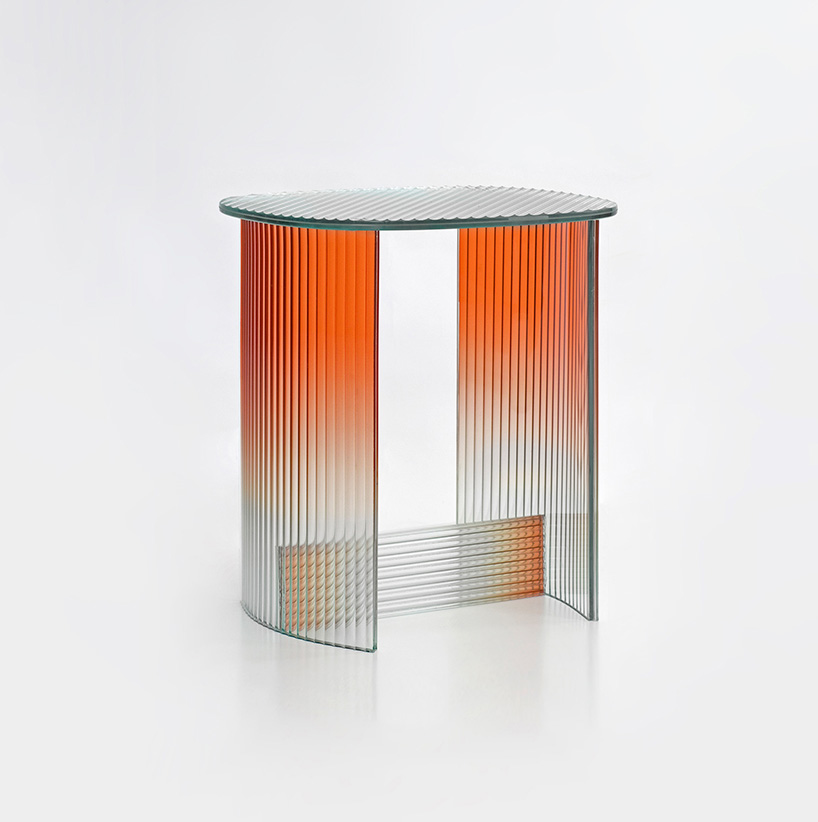 bangkok-based thinkk studio gave a new shape to the glass found in car's windshields by folding it into a side table. the colorful curved piece of furniture consists of fluted and flat glass sheets sealing a layer of printed gradient tape between them creating such an effect, as if the translucent material disappeared from top to bottom.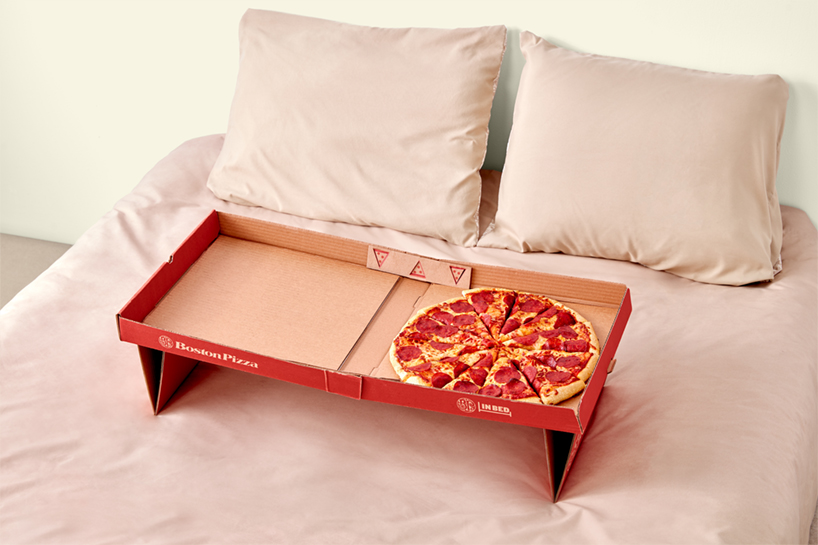 canadian pizza restaurant boston pizza teamed up with advertising agency john st. to design a thing we've all been unconsciously waiting for — a box that turns into a tray which lets you enjoy your favorite pizza in bed. after months of developing the perfect design, the groundbreaking innovation is very features an two extra cardboard pieces that can be assembled into a comfortable tray slash table.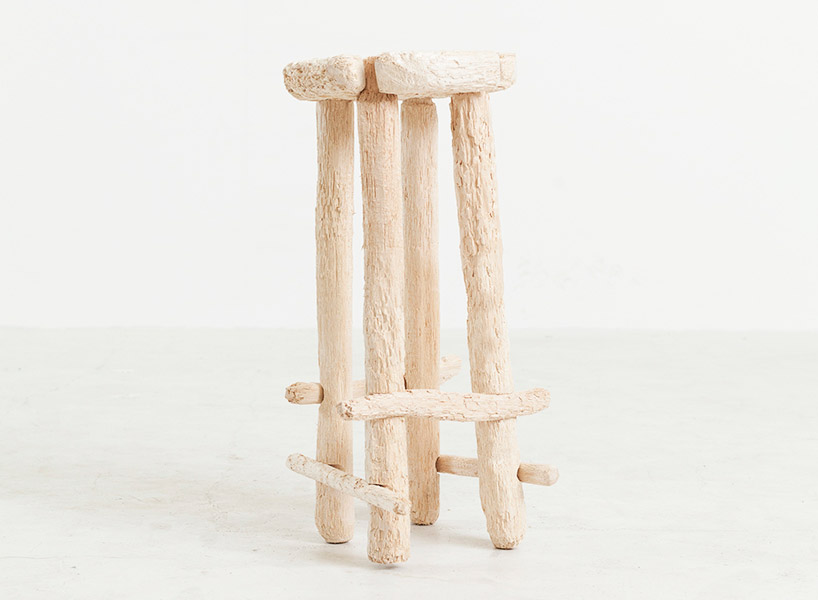 apparently it takes an entire civilization to build a simple wooden stool and nik bentel found this out the hard way. the new york-based designer attempted to build one entirely from scratch, using only parts of his body. from felling a tree with his bare hands to carving the wood using his teeth, the process was a lesson in our reliance on an interconnected society when it comes to production.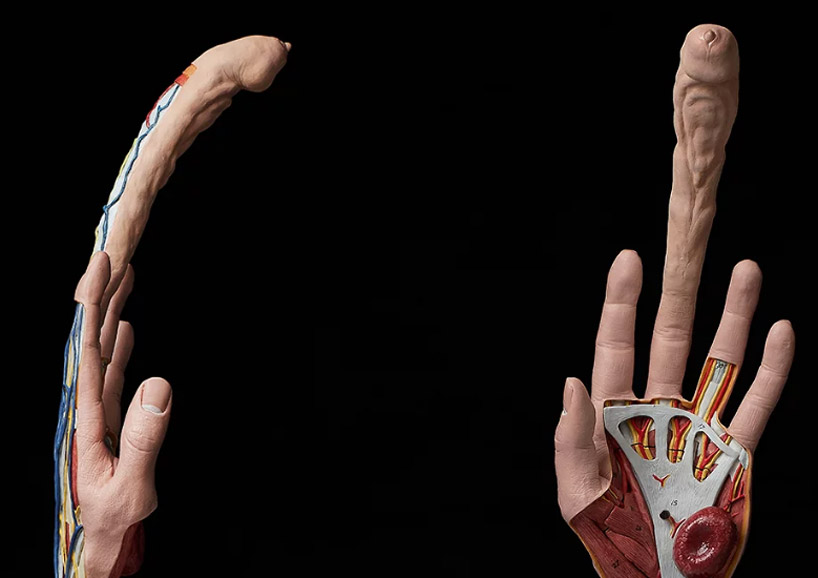 how far into the future are we? far enough to comprehend the implantation of a secondary reproductive organ… in your hand? that's the proposal of industrial designer and artist, koo hyeonjeong, who has come up with the revolutionary prosthetic concept called 'the seeding finger', a three part organ allowing women who would opt for the futuristic surgery, the independence to reproduce on their own.
see designboom's TOP 10 stories archive: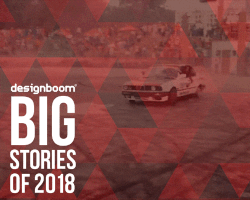 dec 20, 2018
dec 20, 2018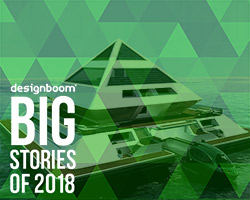 dec 19, 2018
dec 19, 2018
dec 18, 2018
dec 18, 2018
dec 17, 2018
dec 17, 2018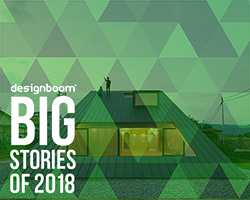 dec 14, 2018
dec 14, 2018
dec 13, 2018
dec 13, 2018
a diverse digital database that acts as a valuable guide in gaining insight and information about a product directly from the manufacturer, and serves as a rich reference point in developing a project or scheme.