social responsibility continues to be one of the most relevant topics of 2018. with the immigration crisis in europe, natural disaster's wrecking havoc and communities still living in absolute poverty, both architects and designers have managed to find ways to help people and generate social impact through their practices. this year we received several thousand submissions from our readers, with designers, artists and architects from across the globe sending through a diverse range of works that we have shared with our audience over the last 12 months.
we believe that maintaining an open dialogue with creatives is extremely important, and we are happy to showcase the high level of original projects of our readership. from a school for refugees and migrants in thailand to a drone that could save lives, we highlight our TOP 10 reader submissions of 2018 – social impact.
supported by manchester city football club, all arquitectura's 'la doce' project is located in the municipality of valle de chalco, returning to the community a living space in one of the areas with the highest marginality and rates of violence at the outskirts of mexico city. conceived as a coordinated effort and an alliance of designers, architects, artists, civil organizations, and neighbors, the project ifeatures two independent spaces — a sports court and a pavilion — that beyond being isolated experiences, are linked through the activities they contain.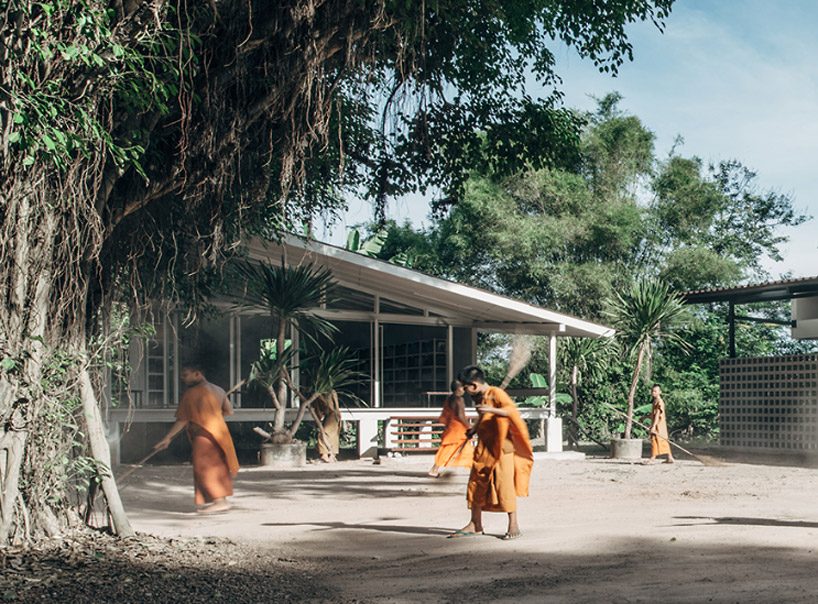 located in a rural community in udon thani, thailand, the buddhanimit temple is a school that provides free education for families who are unable to afford public education. due to the increasing number of students enrolled as novice monks, an extension dormitory building was required. the project saw architects skarn chaiyawat, rina shindo, andwitee wisuthumporn renovate an existing abandoned building while keeping a part of the 154.000 euro budget to construct a new library.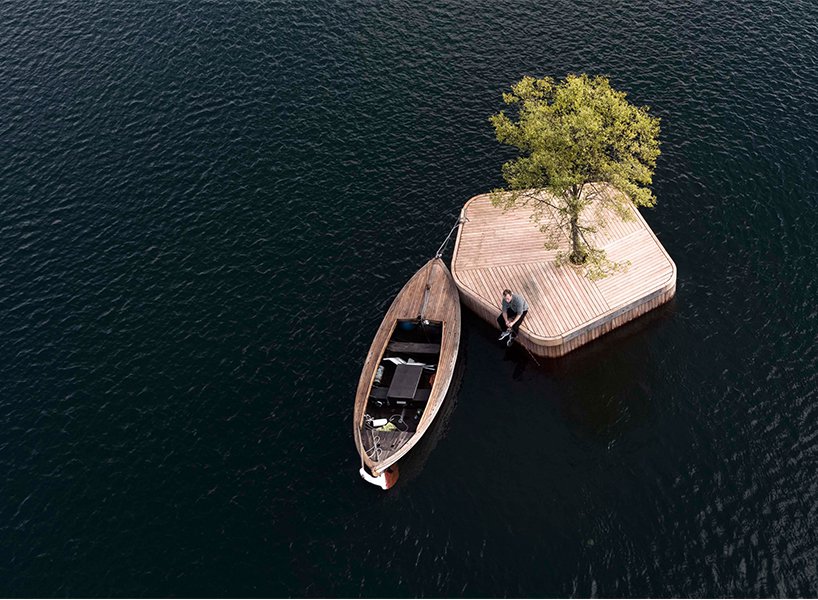 a floating platform by marshall blecher and fokstrot seeks to provide a new type of public space in the copenhagen harbor. Ø1, named after the danish single-letter word for island, is open to everyone, and has so far been used for stargazing, BBQ'ing, winter bathing, fishing and some local events. the 25m2 platform features a 6m linden tree growing at its center and was constructed by hand using traditional wood techniques in the boatbuilding yards of copenhagen's south harbor.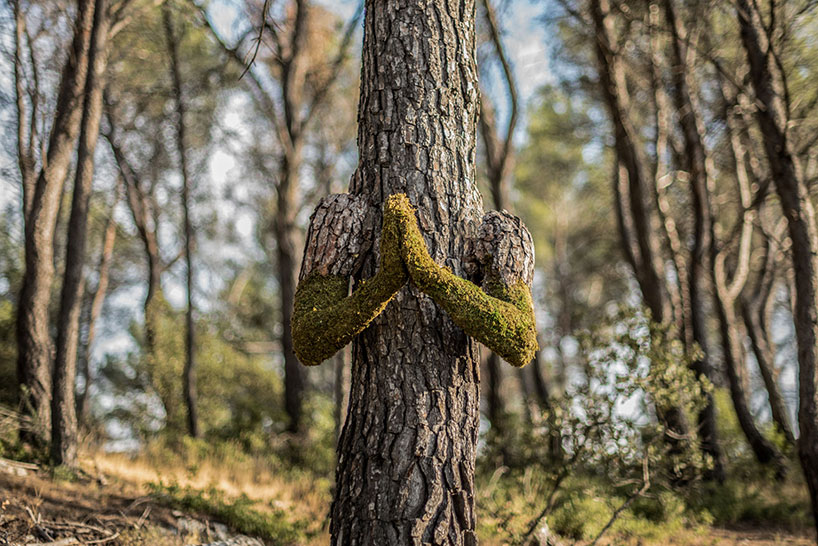 nature and man merge to become one in 'human nature', an installation representing land artist christophe guinet (AKA monsieur plant's) surrealist concept of human evolution. the works, which see an uncanny depiction of a tree-man-like hybrid, mark the opening of 'the camp' — a futuristic open-air showroom and experimental garden where innovation and emerging technologies of the future are developed by its inhabitants in the heart of provence.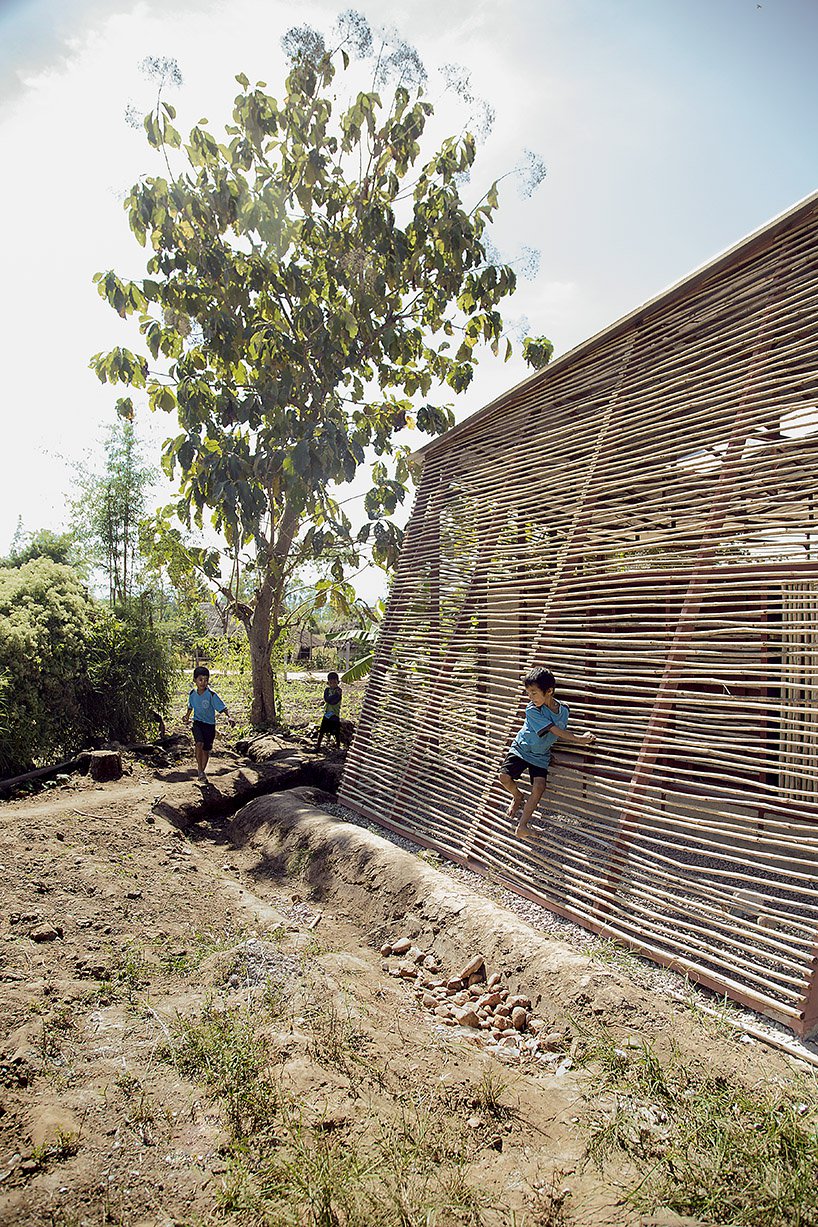 estudio cavernas and orbe architecture have constructed a new educational building for the min tu won school in thailand, a community-led organization that provides education for a local community of burmese and karen refugees and migrants. the architecture and construction non-profit organization based in the thai-burma border designed the new structure according to its philosophy of using low-tech constructive systems that can be built by all workers and adapted to available materials and skills.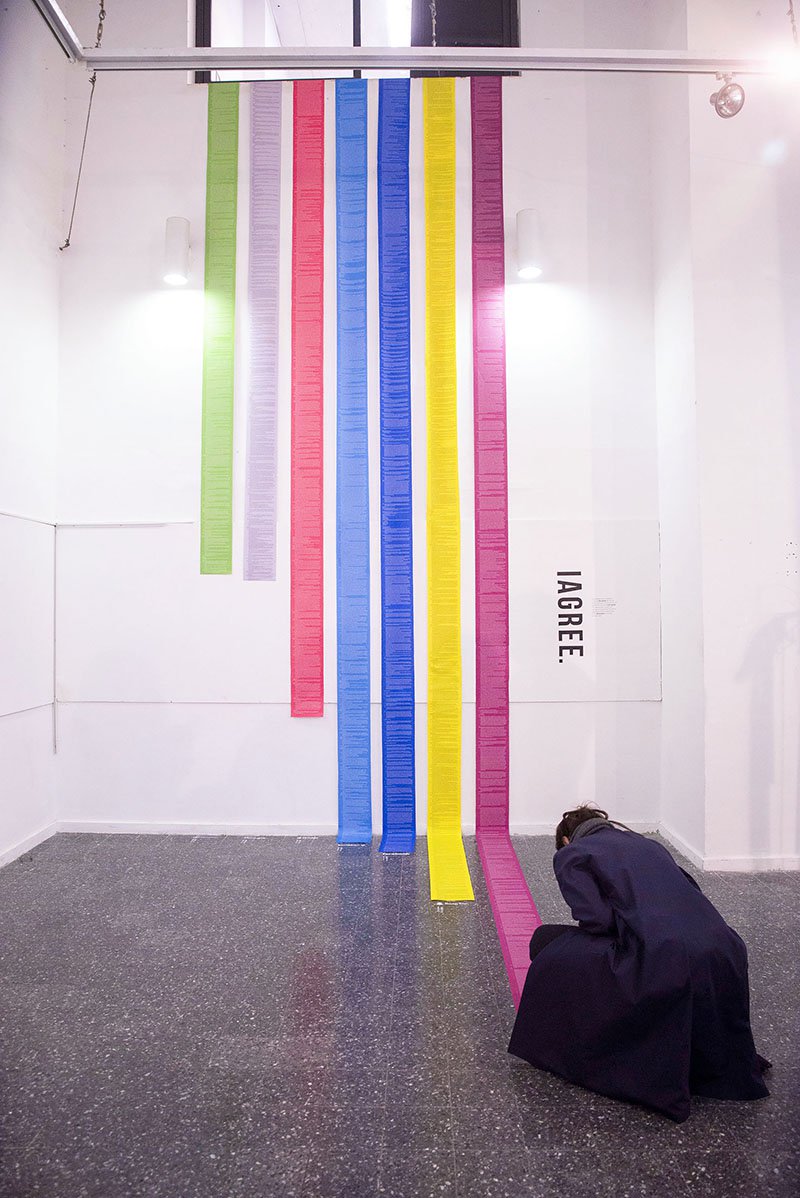 in 'I agree', dima yarovinsky has printed out the 'terms of service' of leading online services such as facebook, snapchat, instagram and tinder on standard a4-size rolls. part of an infographics course led by roni levit at the bezalel academy of arts and design, the project aims to visualize how small and helpless users are against large corporations.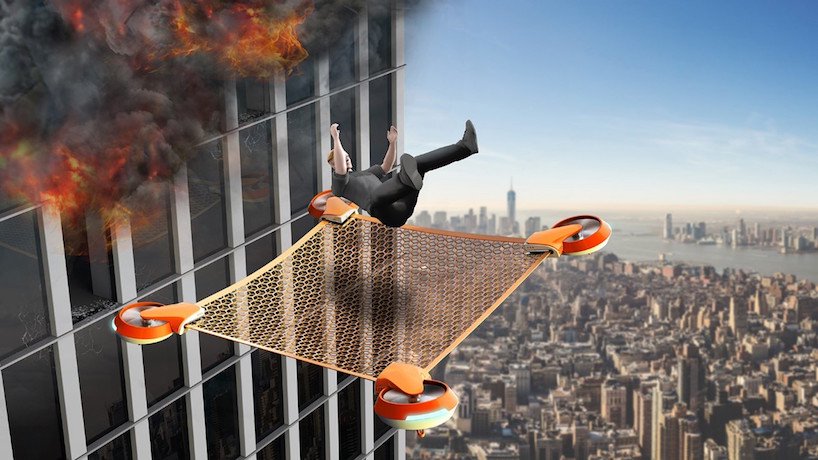 NET GUARD is a high altitude self-driven UAV drone concept designed by a group of 6 students in guangzhou, china. the creation is meant to rescue people from highrise fire emergencies — upon receiving a distress signal, NET GUARD uses a GPS to pinpoint the location of the fire. traveling at high altitude to avoid traffic and reach the scene of the emergency in the fastest possible time, the drone approaches the scene and unfolds into four parts with a safety net at the center.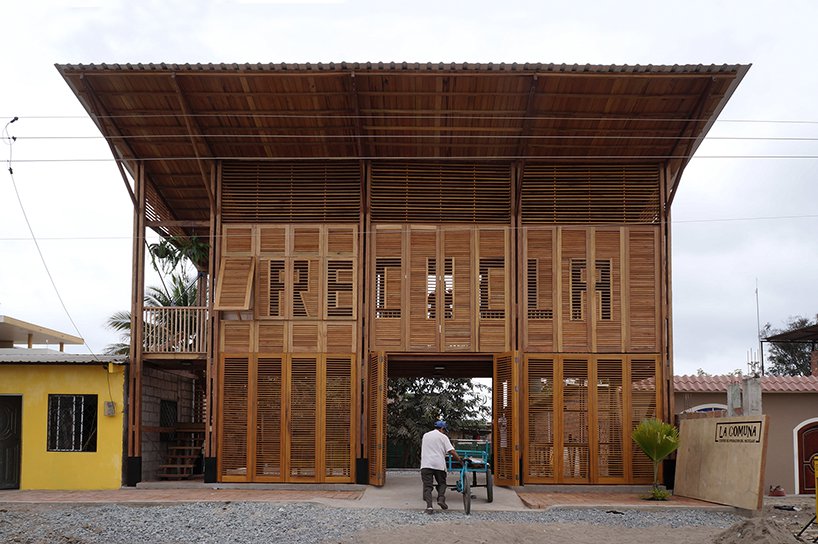 natura futura arquitectura and frontera sur arquitectura have collaborated on la comuna, a project that combines various recycling facilities made out of containers which are differentiated by their colors, and one wooden structure that adapts according to the living demands of its users. located at the city of huaquillas, el oro, ecuador, the project seeks to maintain a constant dialogue with the development of the city through various activities that develop on both its inside and outside.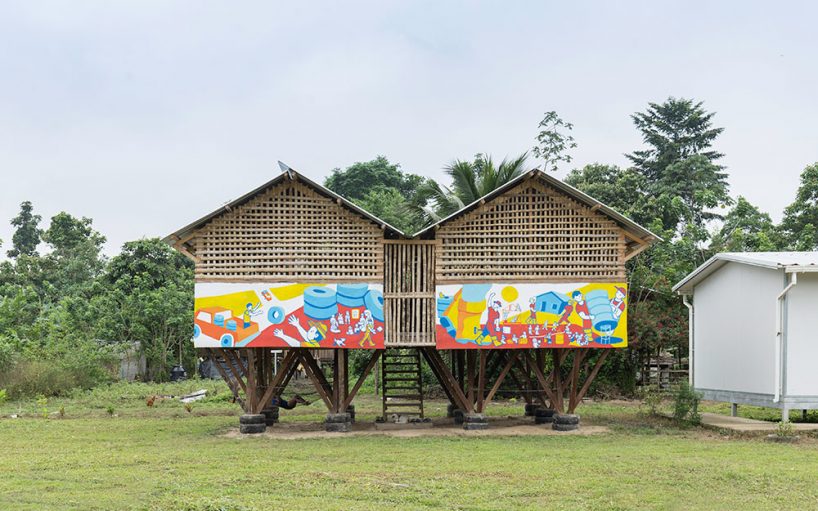 to provide the ecuadorian community of guadurnal with dining areas, local architecture practice al borde has repurposed an exhibition pavilion from the united nations housing conference into a structure divided into two spaces. in order to prevent damage caused by floods — where water levels sometimes reach 2-meters above the ground — the architects have elevated the house on a set of functional legs featuring playful nets for kids to play and shadowed area for gatherings.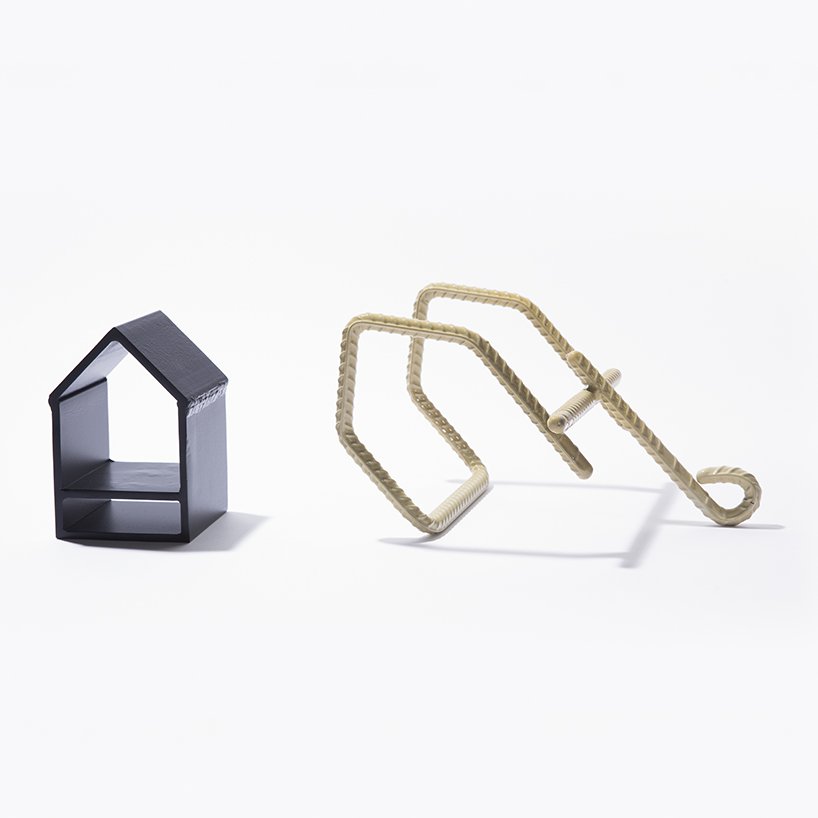 mexican designer ramón jiménez cárdenas' 'mending wall' is a series of eight grappling hooks, each designed to overcome a corresponding prototype of president trump's proposed border wall between the united states and mexico. highlighting the contemporary issues both poetically and politically, the pieces are made of rebars and shaped to catch on the walls' peaks.
see designboom's TOP 10 stories archive: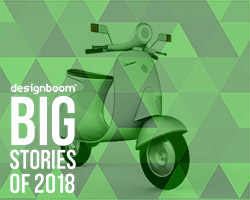 dec 21, 2018
dec 21, 2018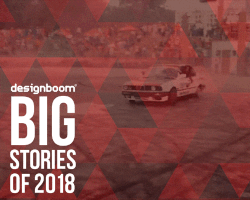 dec 20, 2018
dec 20, 2018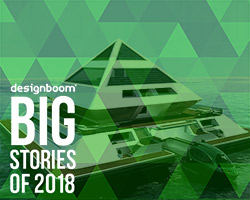 dec 19, 2018
dec 19, 2018
dec 18, 2018
dec 18, 2018
dec 17, 2018
dec 17, 2018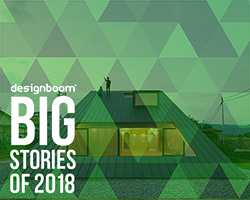 dec 14, 2018
dec 14, 2018
a diverse digital database that acts as a valuable guide in gaining insight and information about a product directly from the manufacturer, and serves as a rich reference point in developing a project or scheme.