thanks to the open dialogue we maintain with our readers, each year we receive thousands of design projects from all over the world, and 2019 has been no different. in a year that (hopefully) marked a turn in the tide with regard to our excessive consumption of products, we saw designers react. from products that repurposed or recycled existing materials to those that employed more sustainable fibers, we have been delighted to share a huge range of creative designs.
as we move into the next decade we can't wait to see what innovative projects our readers have in store for 2020, but for now we take a look back over the past year. from vegan 'leaf leather' furniture to repurposed parachute jackets, we highlight our TOP 10 reader submissions of 2019 – design products.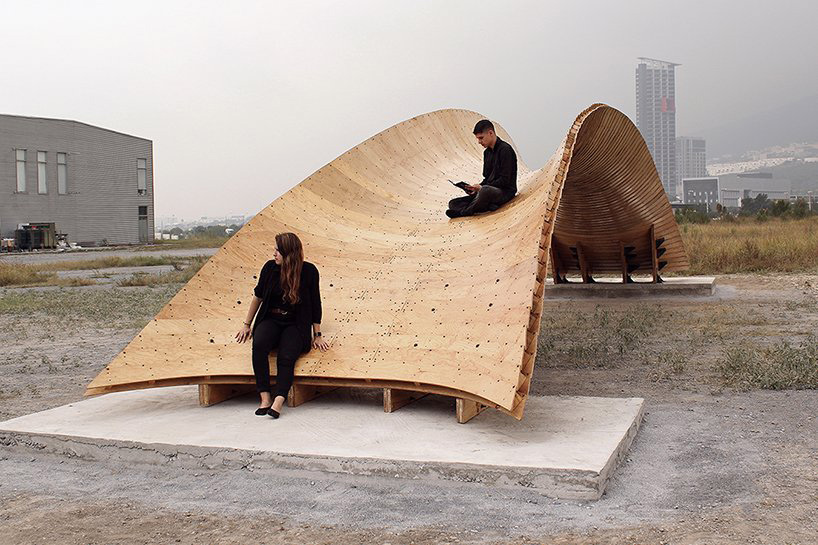 the project 'bending bridges' developed a double-layered construction system for a free-standing load bearing lightweight wooden structure. the pedestrian bridge was achieved through global double curvature, and a local active bending principle. the bridge exploits the elastic bending capacity of standard thin plywood and proposes an innovative construction form for lightweight structures. the project was created by a group of students and research professors of the centro de estudios superiores de diseño de monterrey in mexico.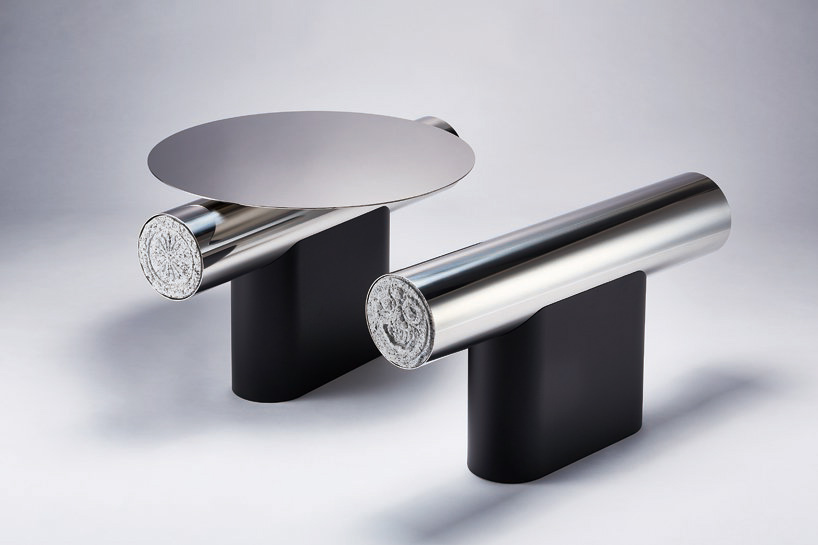 for his latest furniture collection – entitled 'gwol' – lee jung-hoon drew inspiration from traditional korean architecture. the concept behind the series, which comprises both tables and stools, looked to the roof elements of vernacular housing types that can be found in the designer's home country. by combining references to the ancient buildings with sleek materials, the project formed a direct dialogue between new and old.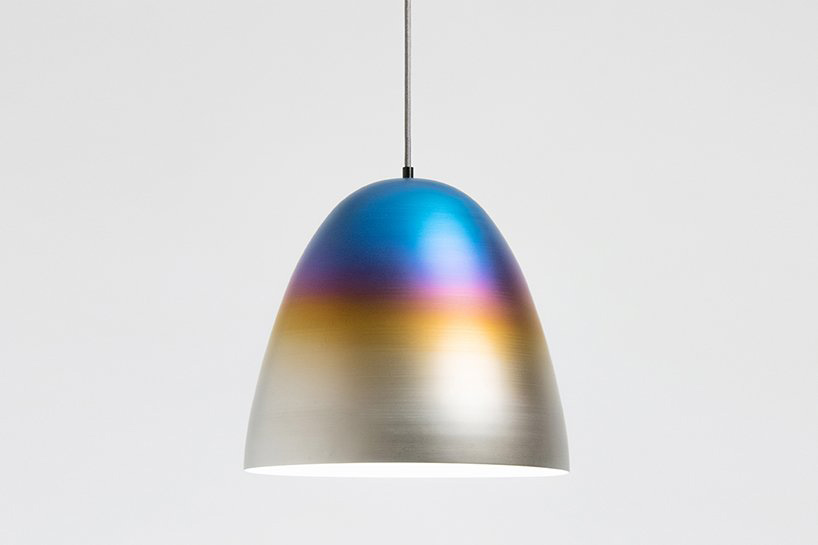 japanese studio, hamanishi DESIGN, presented their entitled 'the burning metal project.' as the name suggests, the pieces were formed using the color change reaction of metal to create a vivid spectrum of graduating tones. rather than adding color to the finished products, the design utilized the natural titanium oxides, resulting in an eye-catching surface treatment that will resist discoloration and fading over time.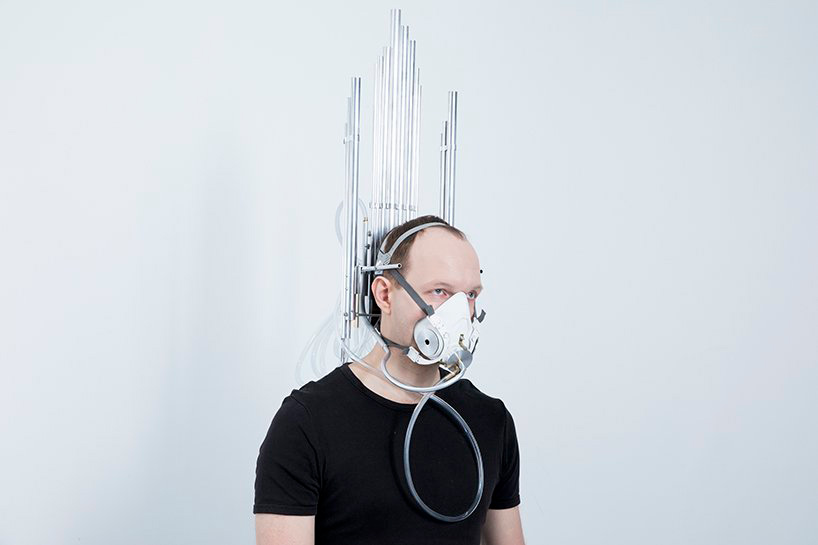 the moscow-based artist and researcher, dmitry morozov (also known as ::vtol::) unveiled his latest work entitled 'last breath'. spurred by his own personal experience – and as the name suggests – the wearable mask organ was developed by morozov in contemplation of the idea of dying. conceived as a kind of symbolic 'death mask', the object is imagined for when a person no longer has the strength to use any other instrument, only their own breath.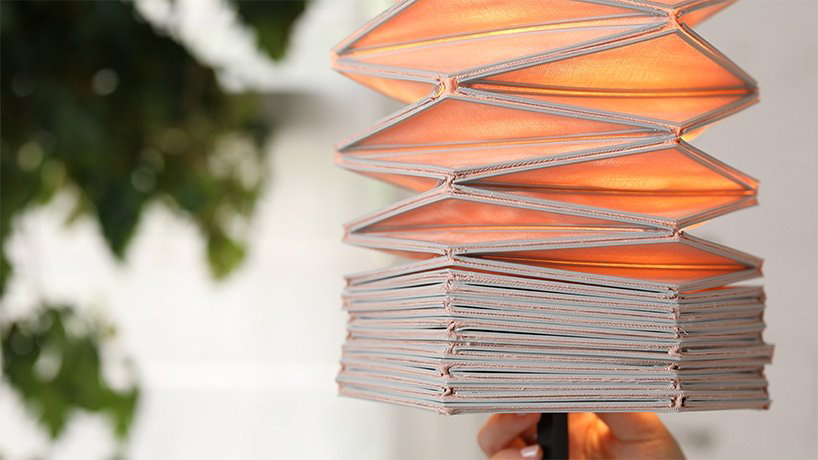 inspired by origami folding techniques, yael akirav developed 'conductive origami' that explored a new way of turning on light fixtures by using 3D printing of conductive filament, directly on textile. the rigid printing onto the textile allows the creation of complex elements and an array of different designs. when the printed material conducts electricity, the intersecting folds that stem from the art of origami present a new opportunity – turning on the light by contracting and stretching the structure.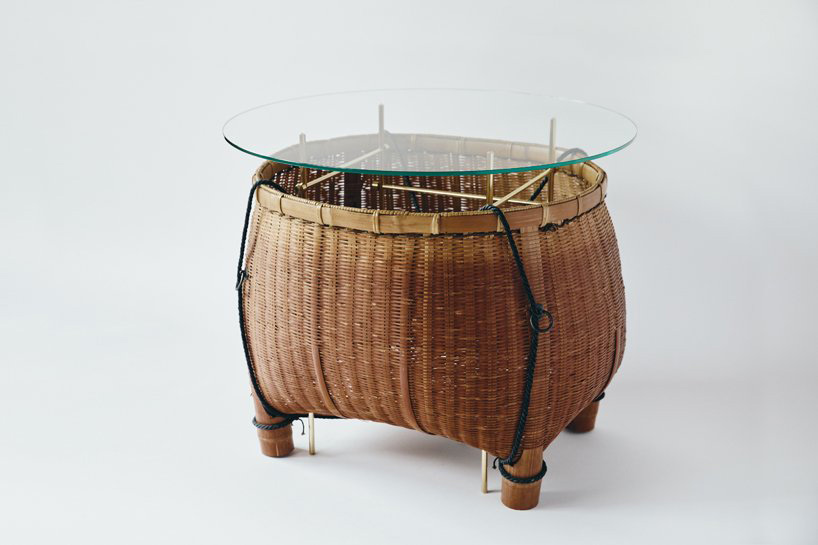 ryosuke harashima wanted to change people's attitudes towards traditional japanese folk tools and antiquities that are considered obsolete in modern day. inspired by these artifacts' 'spirits' and how they represent the passing of time, the designer brought together the old and the new into his STILLIFE collection.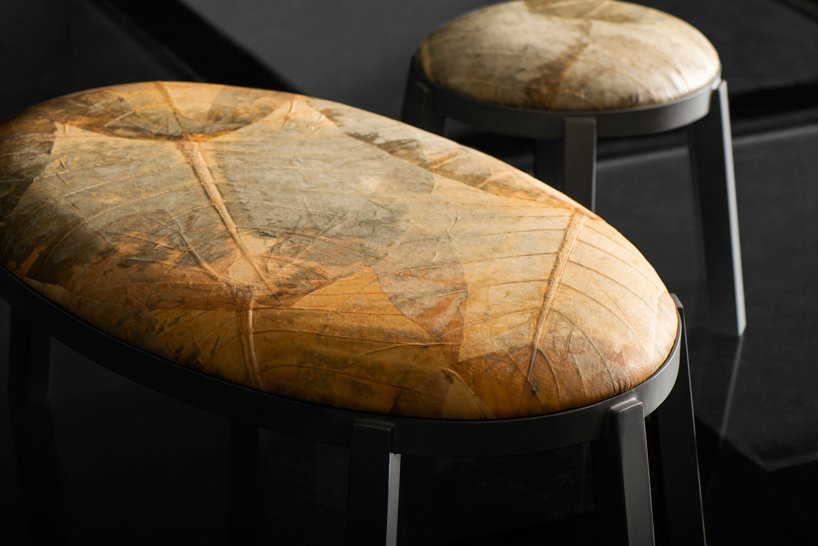 the brazilian based practice, furf design studio, revealed a collection of products that used leather made from leaves. with a vision for a more sustainable future, the project, entitled 'autumn', was the result of five years of research. produced by an organic tannery, nova kaeru, the vegan material displays similar characteristics of animal leathers, but with the difference that the co2 emission of its manufacturing process is compensated by the carbon absorption of planting and leaf growth.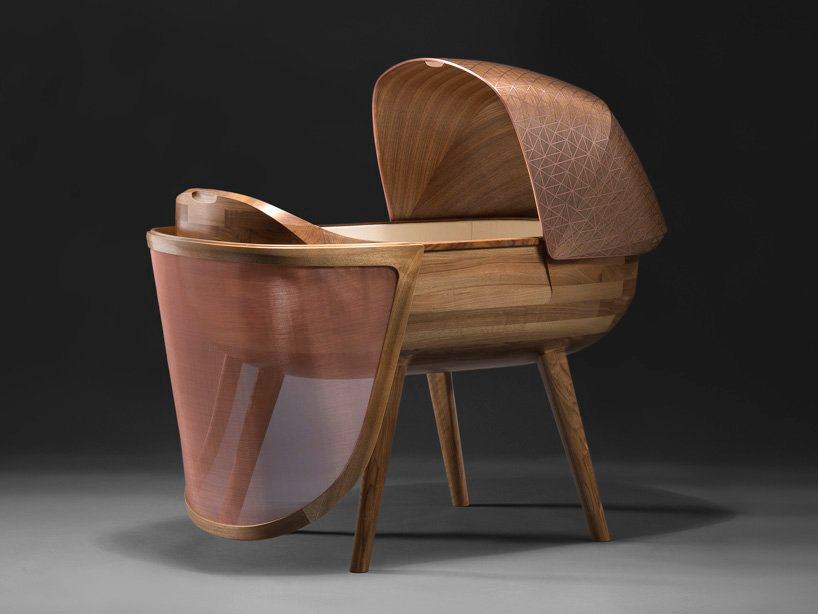 in collaboration with master cabinet makers, ludwig & dominique, paris-based studio noir vif realized the 'argo crib' that aims to protect young children from electromagnetic radiation. the project, which takes its name from the ancient 'argo navis' constellation of stars, combined sleek timber craftsmanship with weaves of copper to create a protective shield from potentially damaging electromagnetic waves. by bringing together the two studio's respective skills and research, the design provides the optimum space to cradle and care for infants' wellbeing.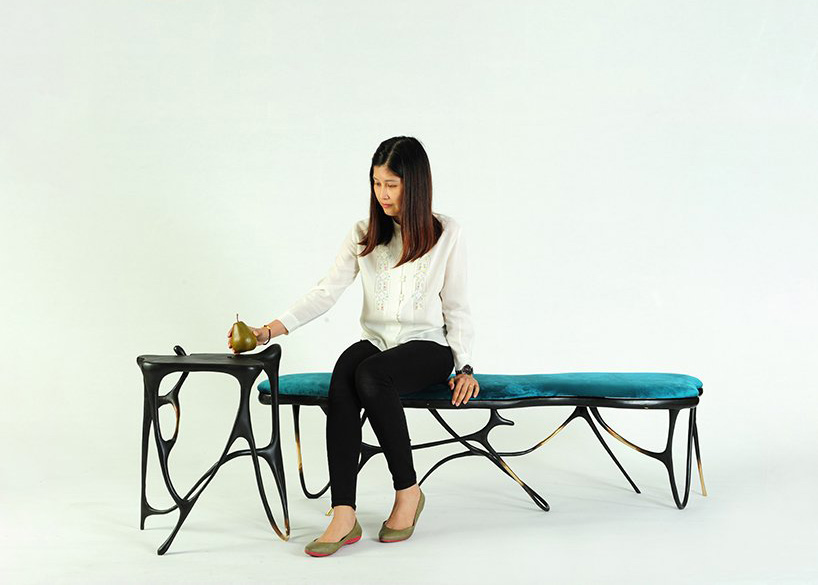 the ink collection, designed by apiwat chitapanya for thai brand masaya, is a series of furniture inspired by the rhythm, movement and flow of chinese calligraphy painting. the ancient writing practice is treasured as a form of art in china and it holds a long history of both pride and pleasure for the country. in reference to the sweeping style of the written characters, chitapanya's pieces have been created to resemble the continuous, flowing movement of the ink.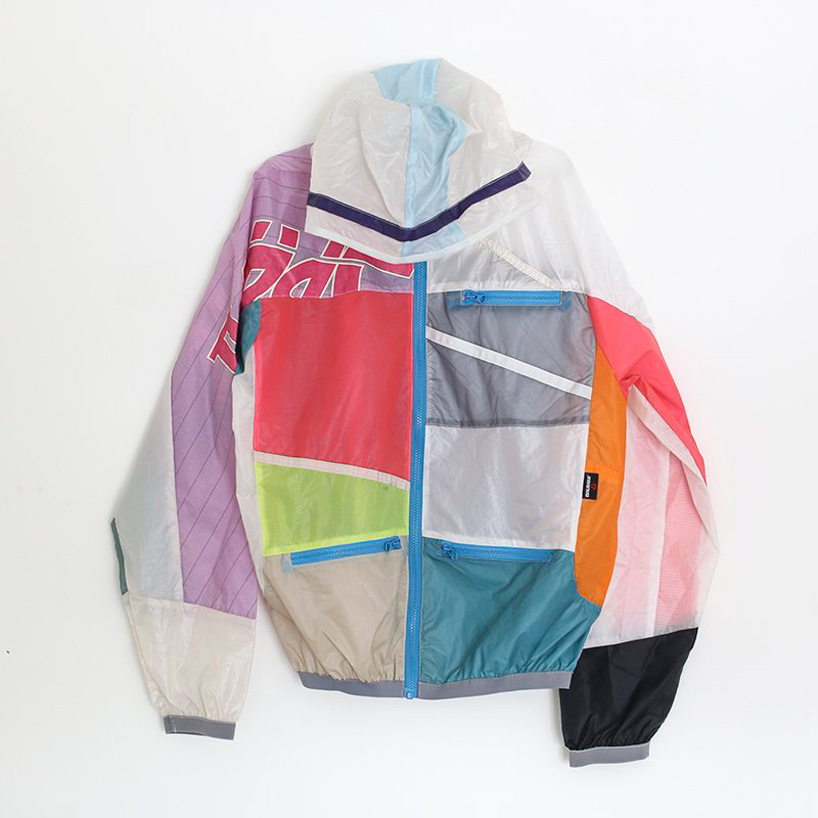 a photographer and an industrial designer paired up to create baumm in buenos aires, argentina. they believed in integrating design and the environment to create pieces that would be both sustainable and aesthetic. baumm saw potential use for parachutes that become discarded after their maximum hours of flight and gave them a new life by creating functional backpacks and fashionable jackets.
see designboom's TOP 10 stories archive: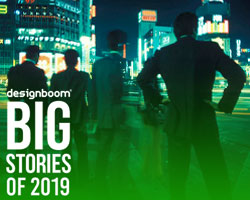 dec 25, 2019
dec 25, 2019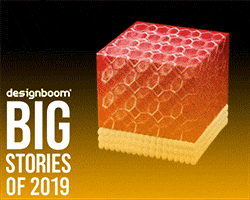 dec 24, 2019
dec 24, 2019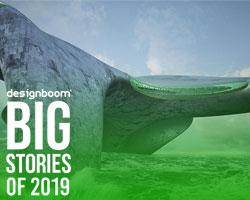 dec 23, 2019
dec 23, 2019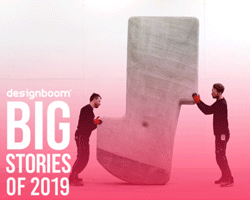 dec 19, 2019
dec 19, 2019
dec 18, 2019
dec 18, 2019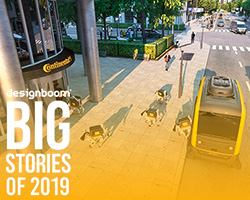 dec 17, 2019
dec 17, 2019
a diverse digital database that acts as a valuable guide in gaining insight and information about a product directly from the manufacturer, and serves as a rich reference point in developing a project or scheme.