with a year that brought global climate strikes and an ever-increasing awareness of the damage caused to our environment by human action, social responsibility marked a key theme throughout 2019. from exploring solutions to plastic pollution to architects helping those displaced by natural disaster, the design world played a vital role in tackling these social issues. this year we have been inundated with innovative and thoughtful submissions from our readers, which we have shared with our audiences over the past 12 months.
to help towards this positive change, we place a great importance on maintaining and nurturing an open dialogue with creatives across the globe. from a migrant community center in thailand to streetwear that facilitates movement for people with disabilities, we highlight our TOP 10 reader submissions of 2019 – social impact.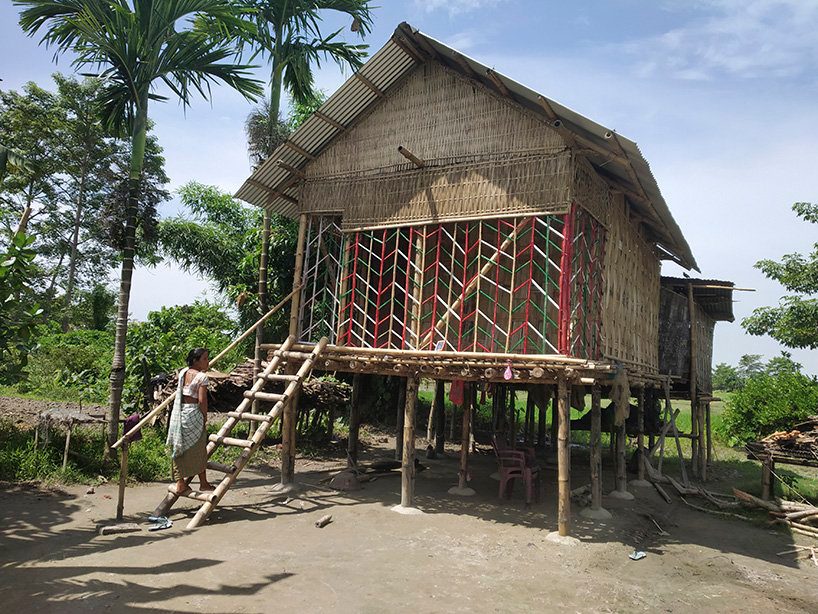 SEEDS has built 80 bamboo houses as part of a community-driven flood response programme in assam, india. the non-profit organisation took up the housing reconstruction initiative in assam after the devastating floods of 2017, working with local organisation NEADS (north-east affected area development society) to design and build the houses. the development was formulated with a vision to build resilient communities through participatory design, illustrating a model of contemporary vernacular architecture.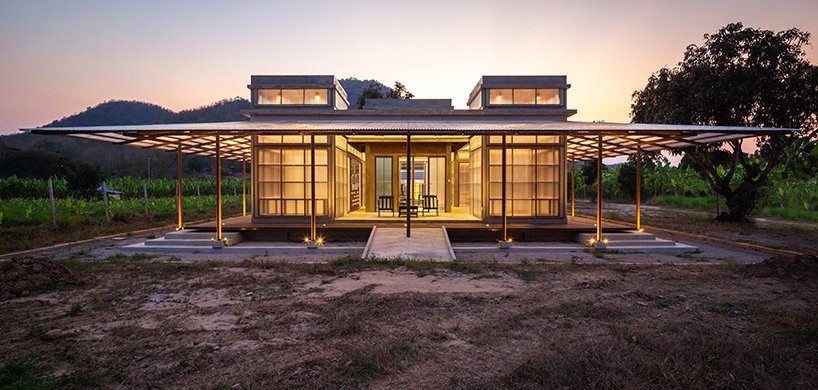 amidst dense vegetation and rural thai plains, lies the keang krachan library designed by bangkok-based architecture firm junsekino. the library is located among the peaceful nature of the petchaburi province in thailand, with 360 views of its surroundings. the owner wanted to build a small public library, run only by one librarian, as a gift to the community to be enjoyed by anyone.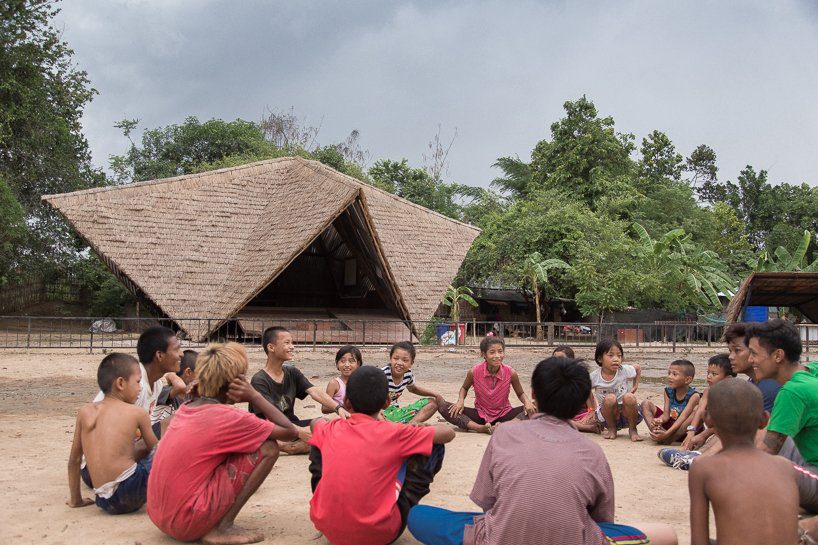 for their latest project, estudio cavernas has designed and constructed a community center for burmese migrants in mae sot, thailand. dubbed the 'green island', the new intervention lies on an area of green, situated in the heart of a municipal waste center that is home to 400 migrants. focusing on sustainable construction techniques and developing the community, the project provides a space where children can learn and play together.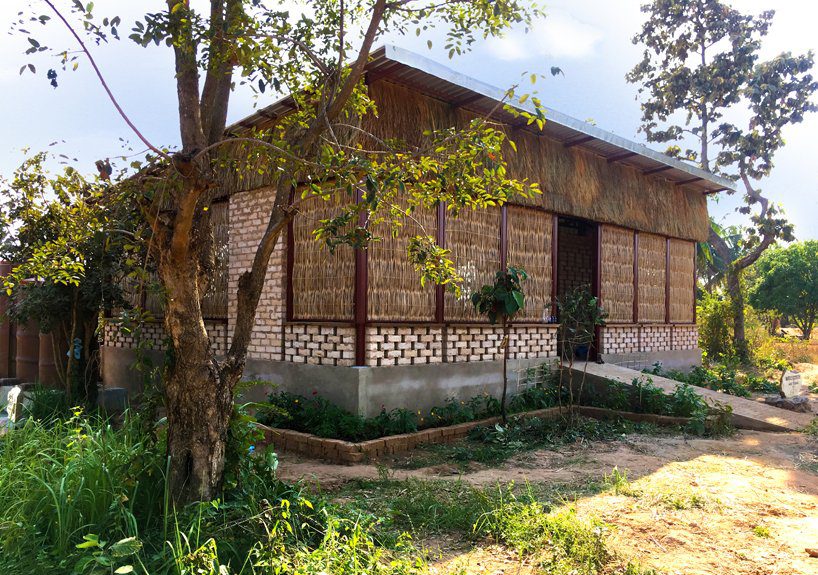 a new community agriculture & technology center has launched in krong samraong, cambodia, designed as a collaboration between squire & partners and SAWA for the green shoots foundation. built by local contractors, farmers and 16-25-year-olds over a four-month period — assisted by volunteers from the UK — the development provides education in agricultural technologies to support children and adults in the local community and facilitates opportunities for enterprise.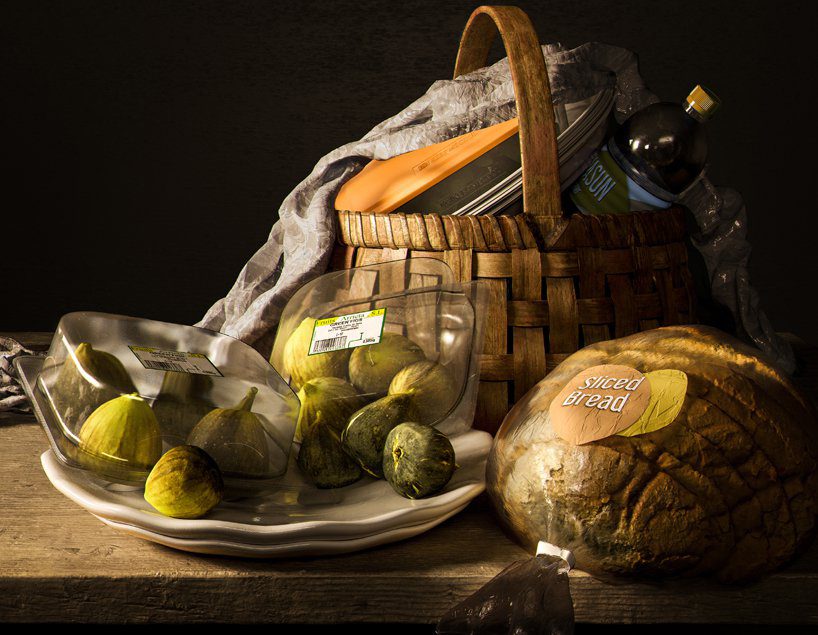 conceived by quatre caps, 'not longer life' is a series that reflects on the use of plastic through a reinterpretation of the some of the most famous still life paintings. the project comes in response to the startling volume of plastic that is produced every year, and the staggering length of time it will take these materials to biodegrade. with much of this consumption resulting from food packaging, the work aims to highlight the unnecessary and absurd amount of plastic that is used to wrap our fruit and vegetables.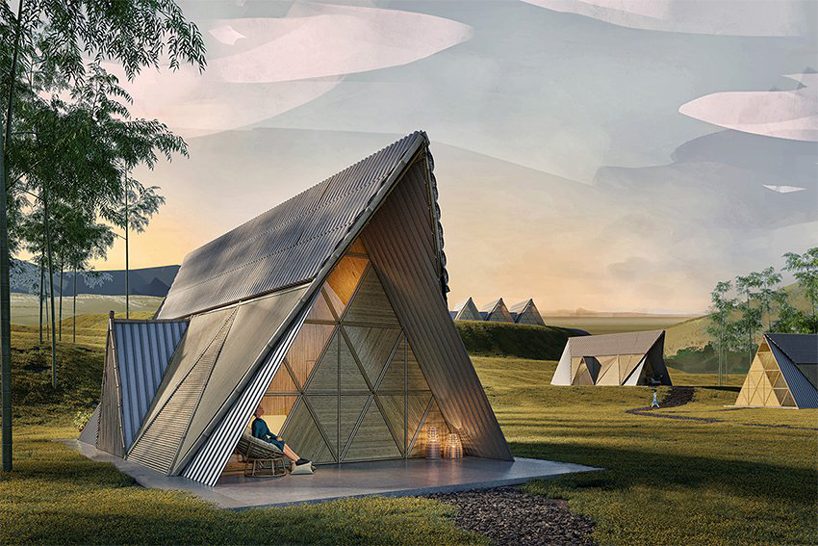 kristian savov, blagovesta dimencheva and iva smilkova have collaborated to create resilient bamboo homesfor earthquake stricken regions of nepal. the '3modular' solution envisions a sustainable, easy to build structure that provides a cost efficient system for housing and living in newly rebuilt towns. the design uses vernacular materials and a modular arrangement that can be multiplied and combined into units of various sizes. the focus is on quickly rebuilding houses for fast emotional and economic recovery of the affected areas.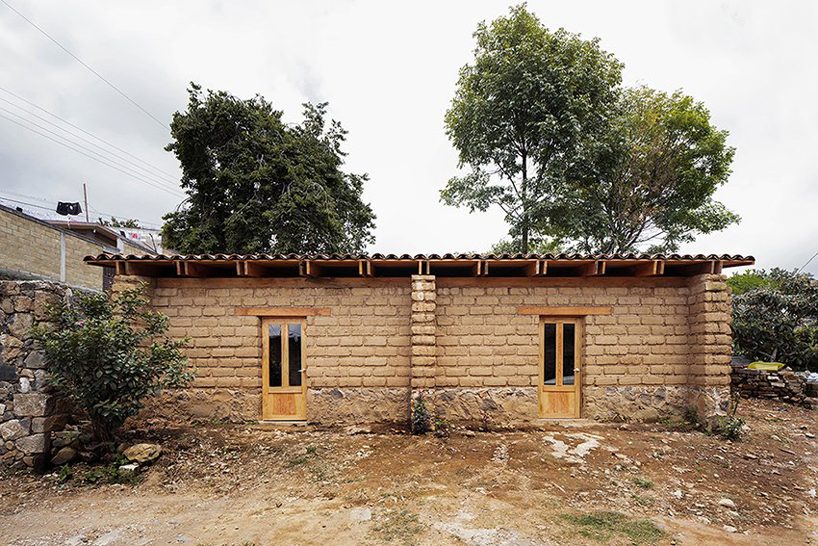 israel espin arquitecto has designed 'casa rosales' in response to the effects caused by the earthquake of september 2017 that hit several regions of mexico. the disaster incurred the collapse of part of the client's house in the community of tlalnepantla morelos in central mexico, therefore, the project sees the construction of a new family home in the same site as the previous building but integrating earthquake resistant design.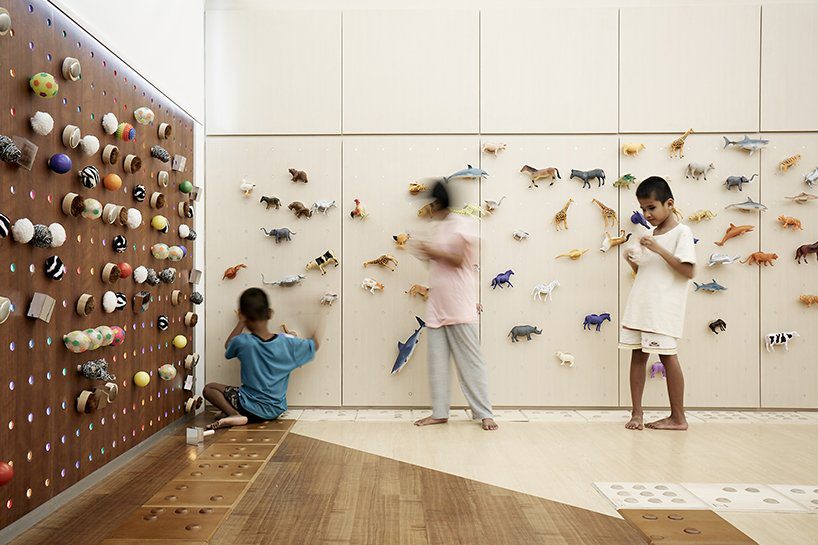 bangkok based architecture firm creative crews, renovated the pattaya redemptorist school for the blind. the client's social responsibility plan asked the firm to develop aid for children with disabilites, tackling issues of visual impairment within the thai society. the project results in a colorful, dynamic strategy to encourage students to learn through play.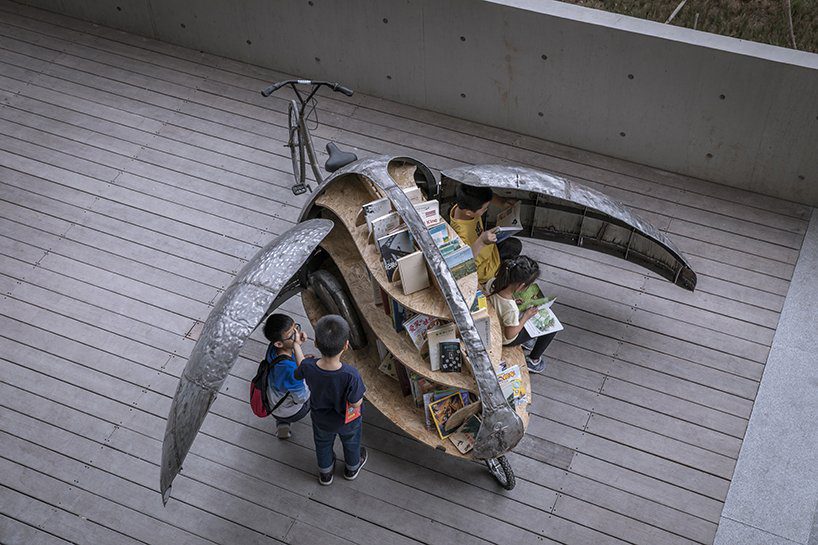 in response to the 'commercial sprawl' of shared bicycles that are used and left all over our cities, LUO studio has recycled these abandoned bikes and created a micro movable library for children. named 'shared lady beetle', the small, ingenious solution is effectively a storage cart used to support education. it does so whilst also raising awareness for the conservation of resources, green commuting, and the promotion of enjoyable learning.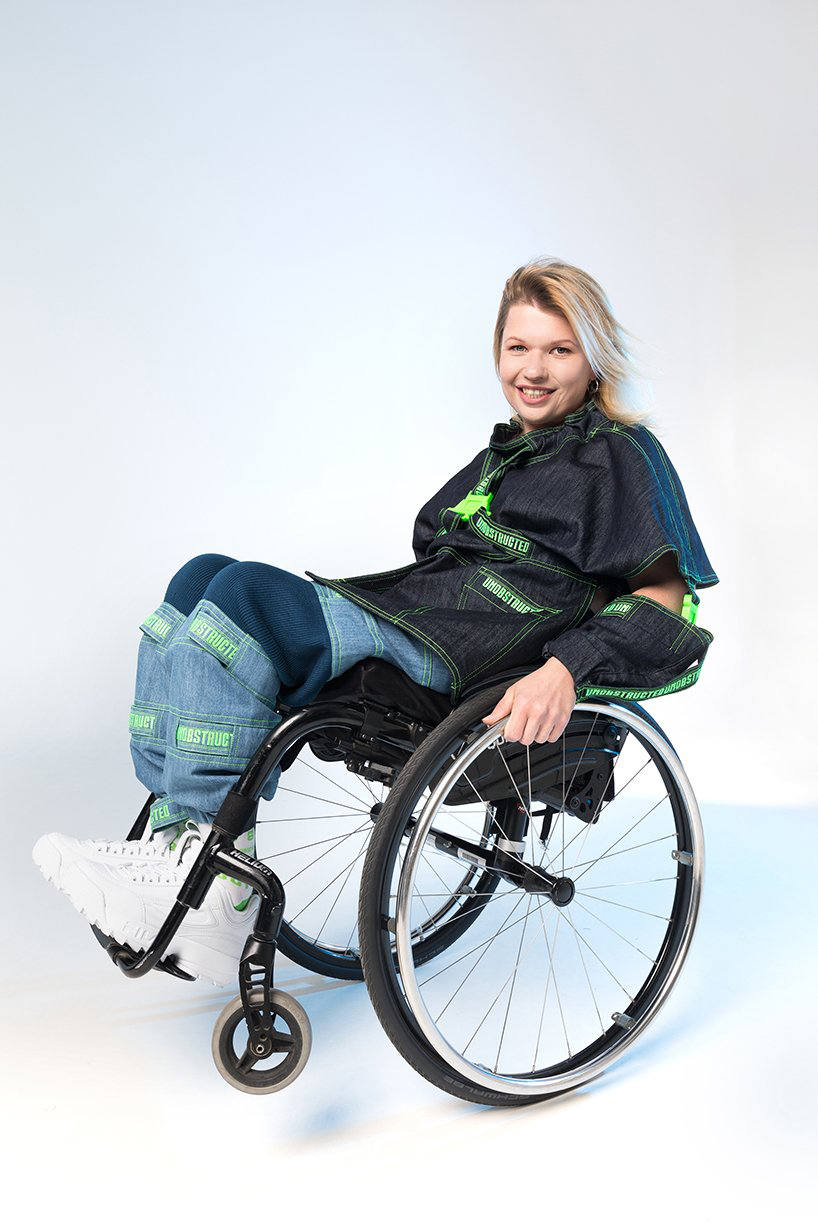 fashion and costume designer lili pázmány set out to create an accessible clothing line that still bears a fashionable and modern look, the unobstructed collection. inspired by her own mother's multiple sclerosis, she took it to heart to develop a fashion line that facilitates dressing up for people in a wheelchair. as a close witness, she observed that the general clothing lines in the market were not adequate to satisfy the special clothing needs of a person living with physical disabilities.
see designboom's TOP 10 stories archive: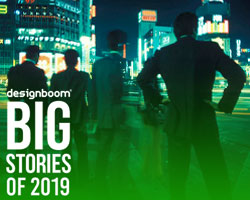 dec 25, 2019
dec 25, 2019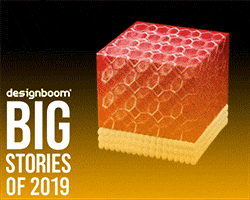 dec 24, 2019
dec 24, 2019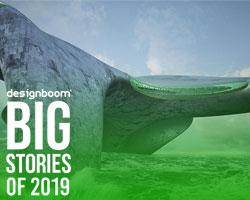 dec 23, 2019
dec 23, 2019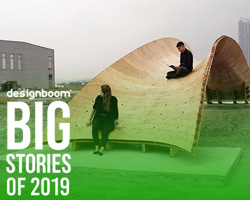 dec 20, 2019
dec 20, 2019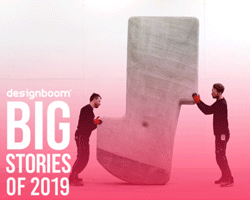 dec 19, 2019
dec 19, 2019
dec 18, 2019
dec 18, 2019
a diverse digital database that acts as a valuable guide in gaining insight and information about a product directly from the manufacturer, and serves as a rich reference point in developing a project or scheme.