tristan auer car tailoring | parisian designer tristan auer has turned his aesthetic eye from architectural interiors to the inside of vintage automobiles. influenced by trends from the 1920s and 30s, auer transforms these distinct, historic styles into his own elegant, 21st-century interpretations.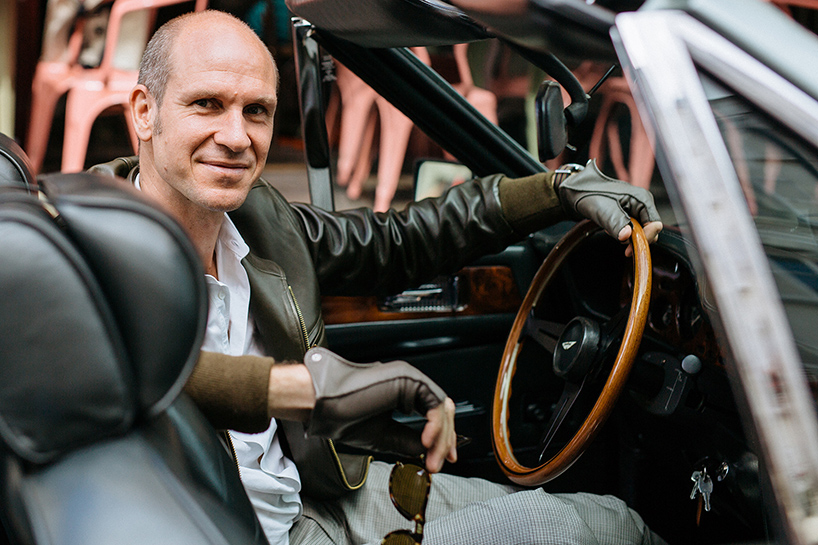 portrait of tristan auer
his bespoke car interiors extend far beyond the functionality of the machine — auer's choice of materials provide an unforgettable, multi-sensory experience that represent a complete image of the driver's personality and lifestyle.
in paris, designboom spoke with auer, maison et objet 2017 designer of the year, about his new interest in car interiors, his artistic process, and instagram as a platform for his brand.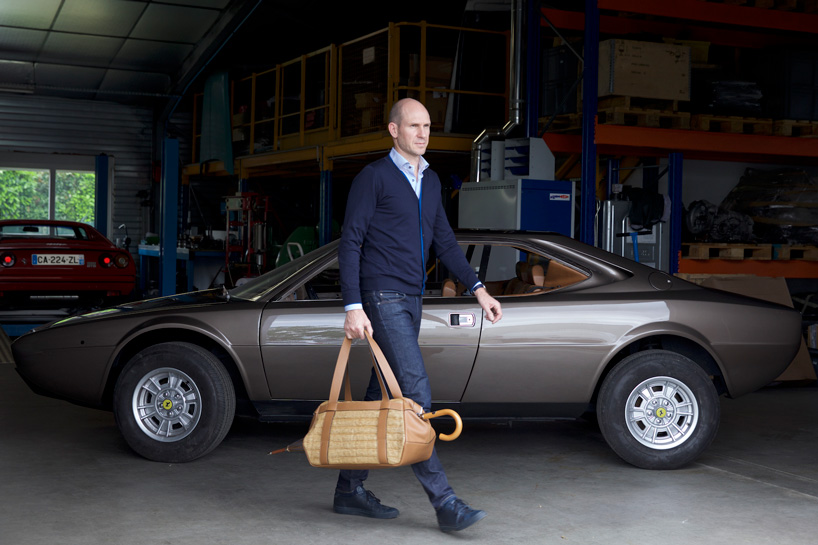 tristan auer car tailoring and crafting interiors for luxury vehicles
image © frederic de gasquet
in 2002, auer founded his design studio 'izeu', specializing in high-end residences, and boutique hotels such as l'hôtel du louvre, les bains and the hotel de crillon in paris. in a slight departure from furniture and interior architecture, the designer expanded the breadth of his work to include cars.
tristan auer car tailoring has been launched via instagram in september, 2017 and debuted the final work at maison et objet fall 2017. auer customizes vehicle interiors in a similar way to a hotel or private residence. working hand-in-hand with other artists and craftsmen, the designer uses materials like leather and cashmere to create something that is visually simple, yet highly sensorial.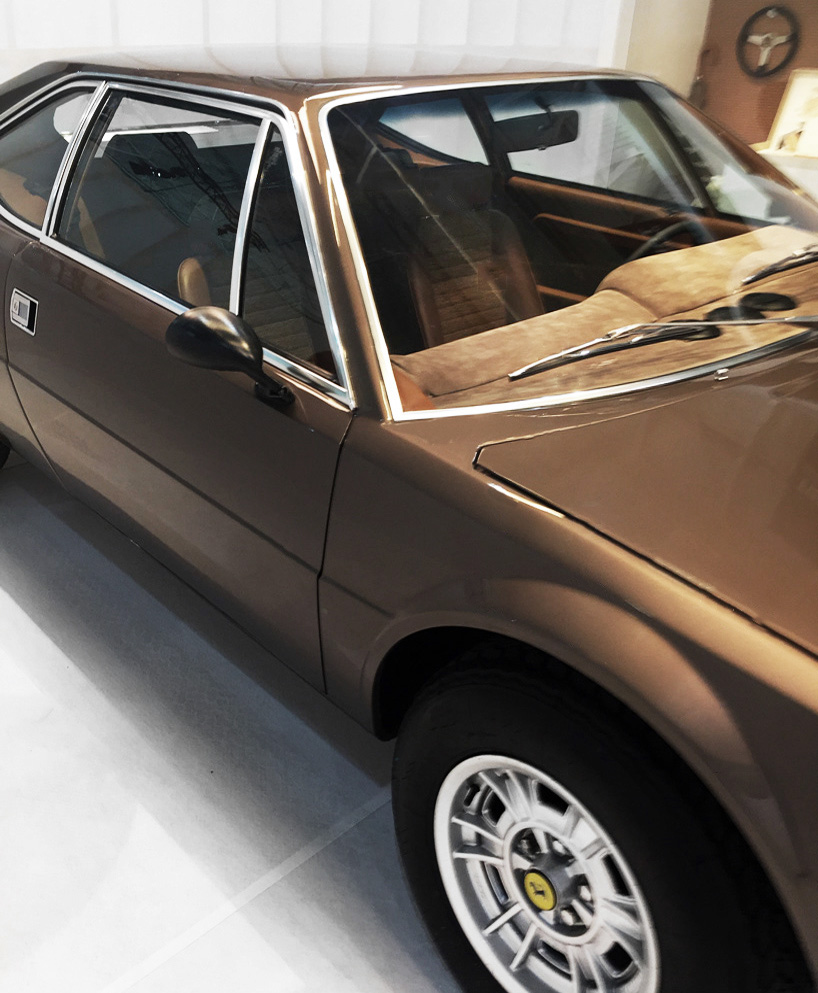 auer was inspired by stylistic trends from the 1920s and 30s
image © designboom
designboom (DB): can you tell us about the work your doing with cars?
tristan auer (TA): I am doing car tailoring, which is a new branch of my studio that I launched one week ago and only on instagram. I consider myself a tailor, so I'm usually doing bespoke, made to measure apartments. in the same way that you would design an apartment, you also have the cabin of a car. I'm more interested in this habitat, an environment that is very sensual and glamorous…especially because you never look at it when you drive, you can't pay attention to the detail. you just feel it, and this is very important to me. I develop very plush and refined finishes. everything is bespoke — and I do it based on the personality of the client.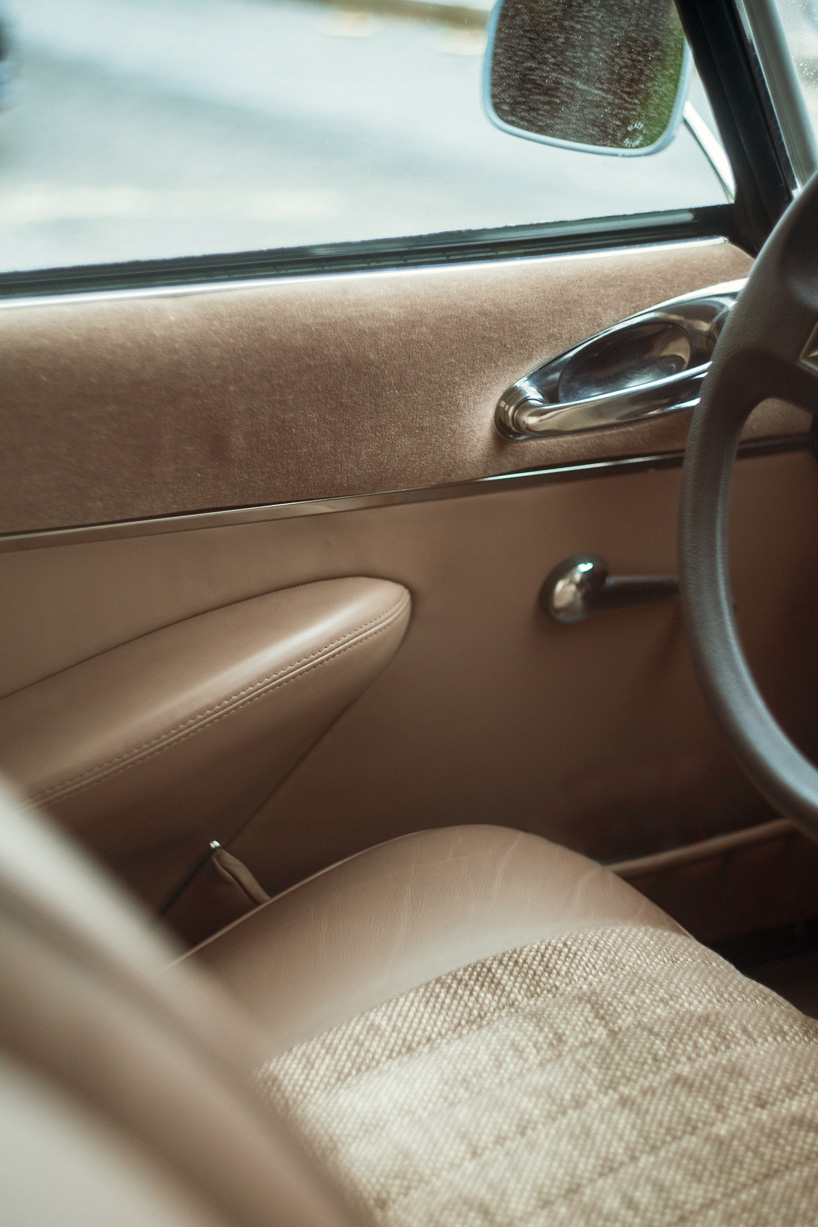 drawing inspiration from the past, he creates his own elegant, 21st-century interpretation
image © amaury laparra

DB: how does it work? a client comes to you and says 'I have an old vintage…?'
TA: yes — it could be new or vintage, if you want. what I have done in the past for apartments, I do for car tailoring. I listen to the client: he explains what he likes to do, how he travels, what his personality is like, and I tailor the interior according to his personality with accessories. he has an umbrella; he has his bag for when he travels; he has his key holder…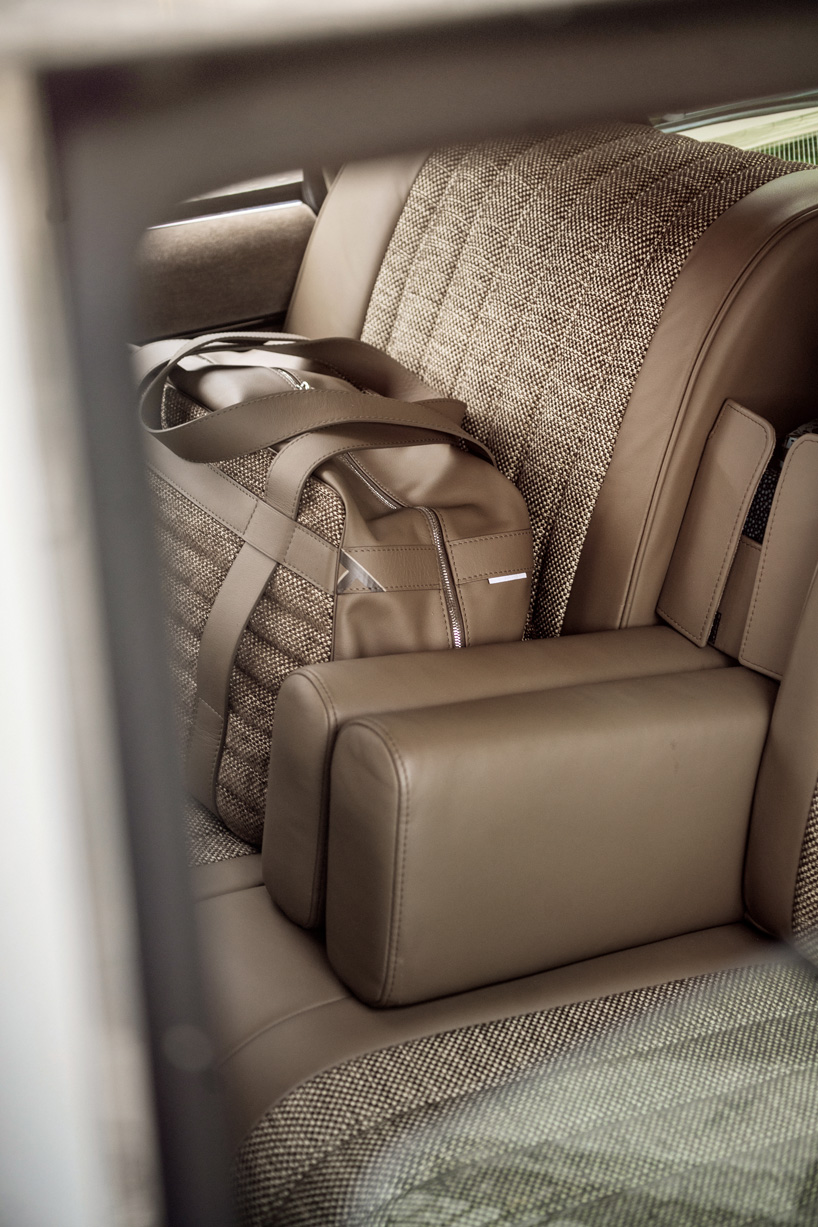 his car interiors extend further than the functionality of the machine — they represent a lifestyle
image © amaury laparra
DB: how have you engaged with instagram as a method to launch the brand?
TA: instagram has been used to communicate and build a story. we are not talking about cars, we are talking about a lifestyle. I add a new element to this lifestyle, because I try to think about what this guy will do with his car. for example, he may go and meet a woman that he loves…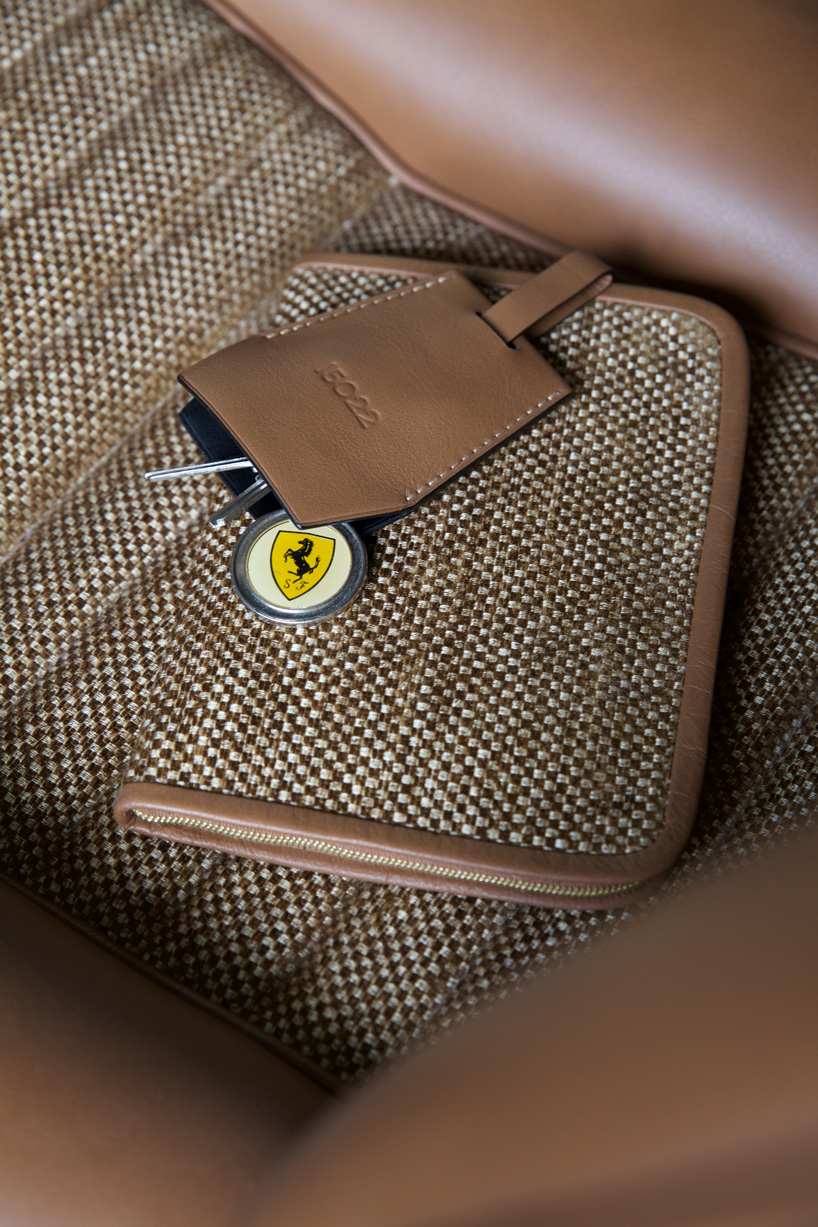 driving one of these cars is a multi-sensory experience — drawing ones attention to new elements of the interior
image © frederic de gasquet

DB: so it's about building a story around a lifestyle?
TA: yes, I build a story. for about three months already, I've prepared two pictures a day of this story — about this car and others, because I have done another one for hotel de crillon, and the list continues.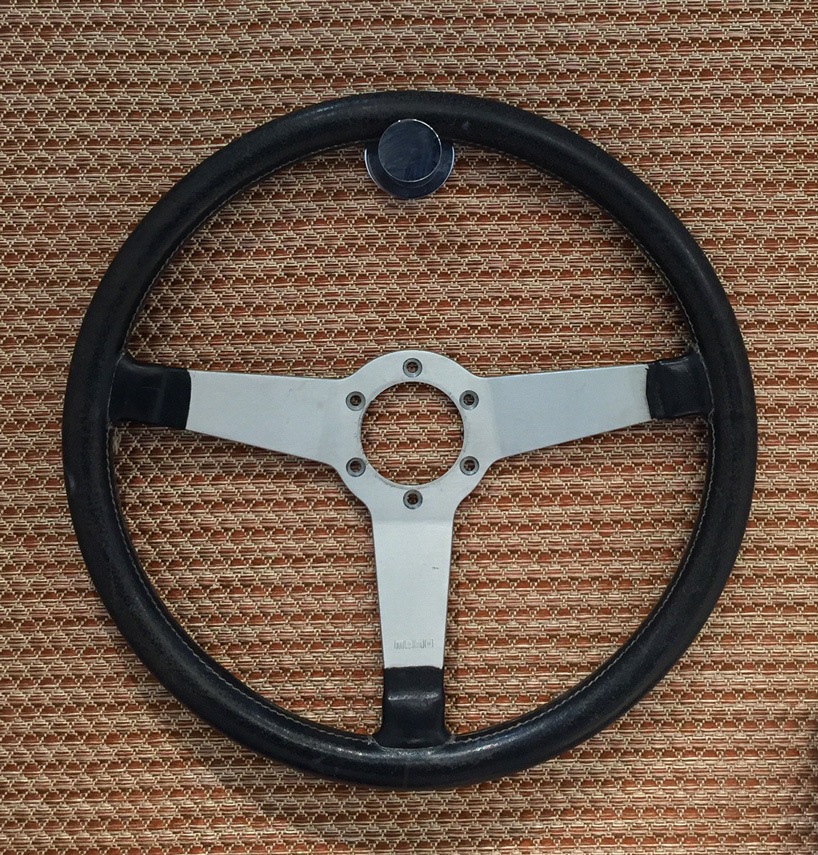 luxury material finishes are applied to every detail of the car interior
image © designboom
DB: do you know of others doing this type of work?
TA: the funniest thing is nobody has done this before. it was practiced before the 1940s, but then this way of designing car interiors disappeared — totally. I am the first one in the world to do this, except a few luxury brands.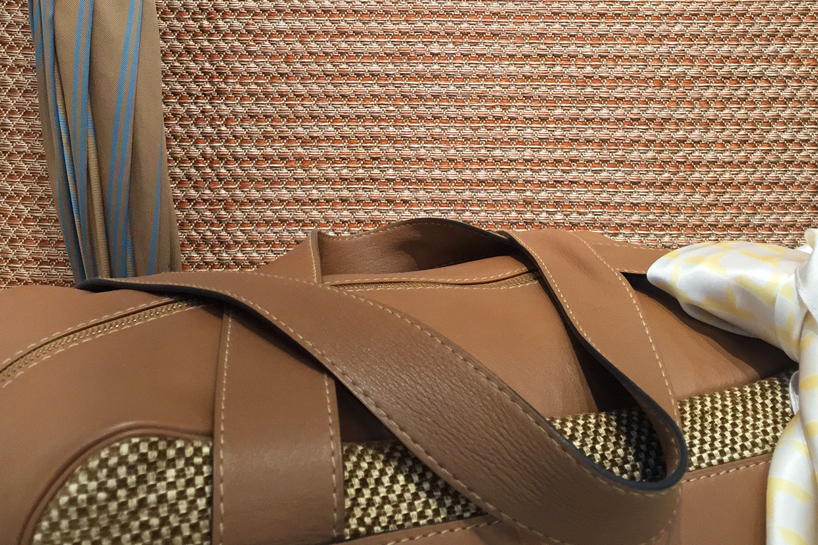 detail of accessories — seamless additions to the car's interior scheme
image © designboom
DB: how do the car and accessories seamlessly fit together?
TA: my logo, for example, — is just a 'T' and an 'A' — it is very simple. it is embossed in the car. the logo is only on the side corner and it changes color based on the color of the car. it's not intrusive. I don't want to mark it with someone else's personality. you can see the bag — it's about graphics, about the entire image, about everything. everything blends. I like this image because you sense a masculine strength that is the engine of the car. maybe it's dangerous, but then it is also soft.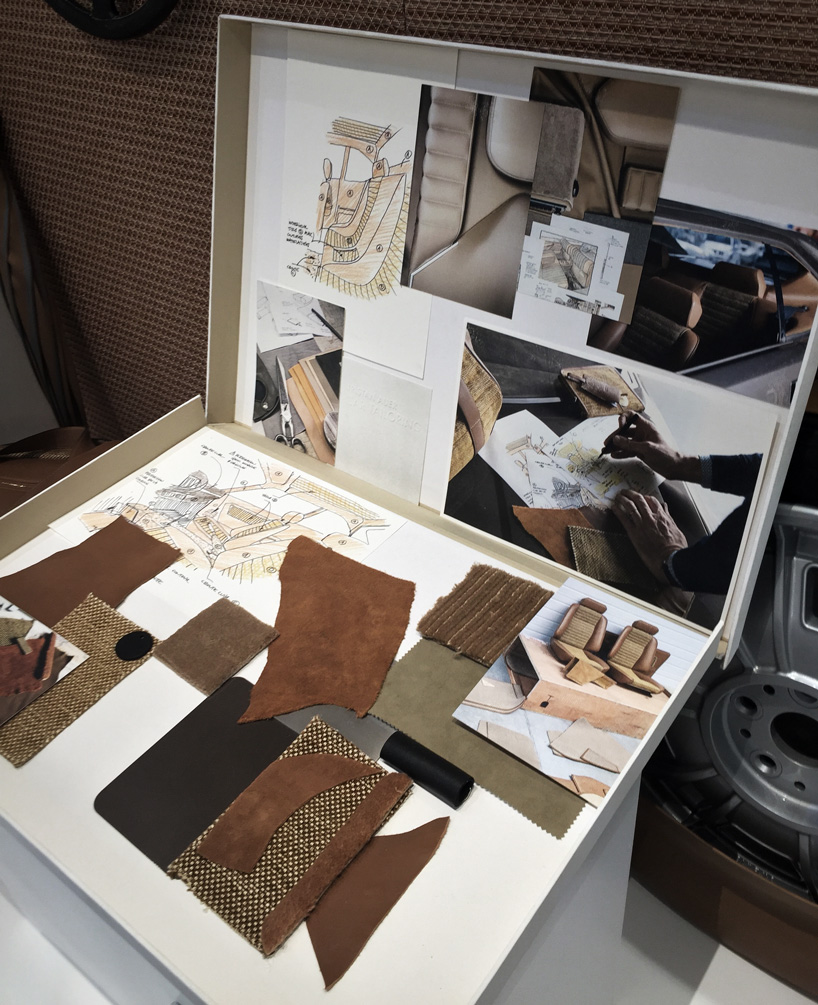 material samples and artistic process
image © designboom
DB: what materials have you used in the car's interior presented here at maison et objet?
TA: inside the front and back side doors is cashmere. even when you are driving, you may not see it, but you feel it. it's like a soft, cashmere jacket on one's skin. the car is sexual and sensual at the same time.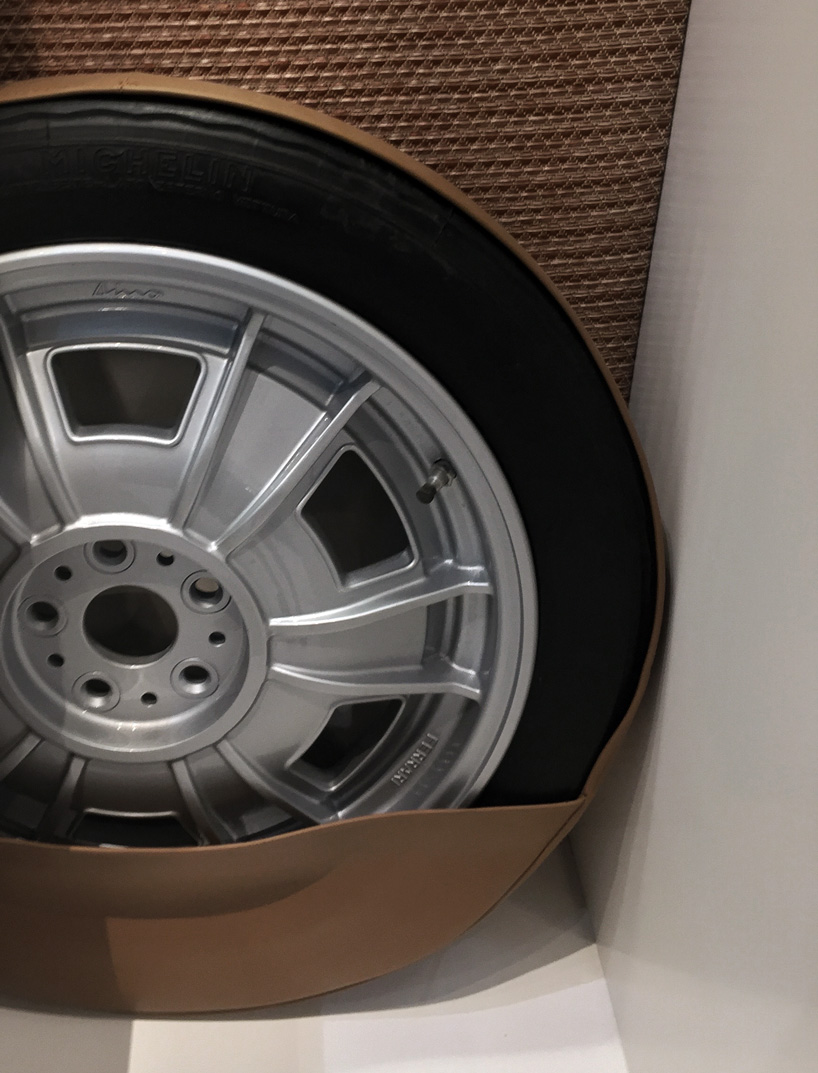 the entire design is tailor-made to fit the client's vision
image © designboom
may 17, 2020
may 17, 2020
may 09, 2020
may 09, 2020
may 03, 2020
may 03, 2020
apr 14, 2020
apr 14, 2020
apr 12, 2020
apr 12, 2020
apr 03, 2020
apr 03, 2020
dec 01, 2017
dec 01, 2017
nov 27, 2017
nov 27, 2017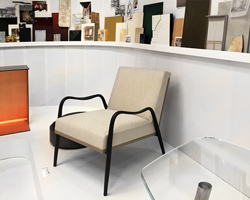 oct 07, 2017
oct 07, 2017
sep 20, 2017
sep 20, 2017
sep 14, 2017
sep 14, 2017
sep 13, 2017
sep 13, 2017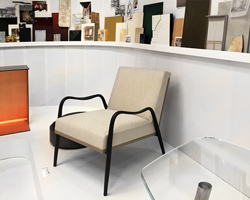 oct 07, 2017
oct 07, 2017
a diverse digital database that acts as a valuable guide in gaining insight and information about a product directly from the manufacturer, and serves as a rich reference point in developing a project or scheme.